Onslaught Records : RAPED GOD Thrash Commando Tour 2004
[2004-03-29]
THRASH COMMANDO TOUR 2004 CAMBIO DE FECHAS JUEVES 1 EN TABASCO VIERNES 2 EN CD CARMEN SABADO 3 EN MERIDA DOMINGO 4 CAMPECHE Apoyanos, asiste a las tocadas que las hacemos en conjunto los 4 estados en pro del metal para el sur de Mexico
DECEMBER´S COLD WINTER: Nueva dirección en internet
[2004-03-29]
Te invitamos a que visites el nuevo dominio de December's Cold Winter en Internet: www.decemberscoldwinter.com Puedes encontrar biografías, noticias, fotos, y toda la información relacionada al grupo. Además, pronto podras accesar a la nueva sección de la página: un foro para que puedas interactuar con el grupo y con otros seguidores de DCW. Salud You're invited to visit the new December's Cold Winter domain: www.decemberscoldwinter.com You can find bios, news, pics and all the info related to the band. Soon you will have access to the new site's section: a forum where you can interact with the band and with other DCW fans. Cheers
D.E.A.: Próximos shows
[2004-03-29]
VIERNES 02 DE ABRIL RETORNO DE LA COSANO No. 14, COL. VILLAS DE LA HACIENDA ATIZAPAN DONATIVO $30.00 D.E.A. + AXPY + DEVIL INSIDE + ALLISON + BACK YARD + PORN POPS + OVERDOSE PROJECT DE MORELIA: KUNG FU KIDS + EMPELE + CRAP MAPPLE -------------------------------------------------- SABADO 24 DE ABRIL SAUCE BOXEADOR D.E.A. + LUST + TERATOJENI Más bandas por confirmar MAS MANDAS POR CONFIRMAR ESTEN PENDIENTES.
TWILIGHT ODYSSEY SIGN WITH STEELHEART RECORDS
[2004-03-23]
TWILIGHT ODYSSEY have signed a record deal with Italian label Steelheart Records for their upcoming debut album slated for release in the summer of 2004. The album will be recorded in New York and will contain ten tracks of the band's signature brand of classically inspired metal. Three of the tracks to be included are those featured on the band's 2003 demo.The album will also include such fan favorites as "Under the Black Flag" and "Near Dark" as well as new material being written specifically for the release.
LÖRIHEN: Próximos shows
[2004-03-23]
LÖRIHEN se encuentra ensayando intensivamente para lo que serán las primeras presentaciones de su gira 2004. Próximas fechas: Viernes 2 de abril GRAL. PACHECO Sabado 3 de abril LA PLATA Saldra un micro a La plata con un valor de $15 incluyendo el traslado + la entrada. Reserva una butaca enviando tu DNI a vrproducciones@yahoo.com.ar o al 4312-8718.
ZAMAK ESTARA PRESENTANDO SU MAS RECIENTE PRODUCCION
[2004-03-18]
ESTE 27 DE MARZO EN EL CIRCO VOLADOR CIUDAD DE MEXICO INICIA 6:00 P.M. BANDAS INVITADAS: DELIRIUM, FOETICIDE, AZAZEL, BELTPHANATH, EMPTYNESS ESE MISMO DIA EMPIEZA LA GIRA ATRAVES DE LA REPUBLICA MEXICANA ESPERANDO VISITAR CENTRO AMERICA, 2 DE ABRIL PUEBLA 3 DE ABRIL TLAXCALA 4 DE ABRIL OAXACA, 17 DE ABRIL CELAYA 18 DE ABRIL LEON 14 DE MAYO ZACATECAS 15 DE MAYO AGUASCALIENTES BUSCAMOS ORGANIZADORES zamakziur@hotmail.com
NOWAN noticias
[2004-03-18]
PRÓXIMAMENTE GRABACIÓN DEL PRIMER DISCO El próximo día 19 de abril de 2004, Nöwan entrarán a grabar su primer larga duración en los estudios Rimshot a manos de Carlos Lillo. CONCIERTO EN LAS FIESTAS DE ALUCHE 30 de Mayo de 2004 Nöwan dará una actuación en directo el próximo 30 de Mayo con motivo de la celebración de las fiestas del barrio de Aluche, en la carpa central del parque Arias Navarro al lado de la calle Illescas.
INFINITUM OBSCURE & OBEISANCE @ VOODOO HOUSE
[2004-03-17]
HAILS Blackened/Thrash-metal maniax OBEISANCE from El Paso, TX (on Utterly Somber Creations and MERCILESS RECORDS Germany) will be appearing in Tijuana, Baja California on Saturday March 27th With NOCTUARY (L.A.), INFINITUM OBSCURE (TIJUANA) & AETERNUS MALEDICTO (ENSENADA, B.C.) at the "VOODOO HOUSE" located on 530 ,8th strteet in downtown Tijuana, Mexico. THIS WILL BE THE "ONLY" BAJA CALIFORNIA APPEARANCE AND PROMISES TO BE A TOTAL DESTRUCTIVE EXPERIENCE ... Only Death is REAL... ---------------- HAILS Los maniaticos Black/Thrash-metal OBEISANCE del El Paso, Texas (en UTTERLY SOMBER CREATIONS & MERCILESS RECORDS, Alemania) estaran en vivo en Tijuana, B.C. el Sabado 27 de Marzo Junto con NOCTUARY (Los Angeles), INFINITUM OBSCURE (Tijuana) & AETERNUS MALEDICTO (Ensenada) en el "VOODOO HOUSE" en la calle 8 #53o en el CENTRO de Tijuana B.C. ESTA SERA LA UNICA PRESENTACION DE OBEISANCE EN BAJA CALIFORNIA Y PROMETE SER UNA EXPERIENCIA DESTRUCTIVA TOTAL Solo la muerte es REAL...
FAHRENHEIT news - Issue No. 1, March 2004
[2004-03-15]
* The Metal Observer webzine has just created a forum for Fahrenheit. Your comments are welcome http://metal-observer.com/forum/index.php?s=55a5df155e6a1acebc1728f0cef0710a&showforum=13 * The band is right now working on the technical setting up prior to recording the new CD. * El webzine The Metal Observer acaba de crear un foro para Fahrenheit. Sus comentarios son bienvenidos http://metal-observer.com/forum/index.php?s=55a5df155e6a1acebc1728f0cef0710a&showforum=13 * La banda se encuentra en estos momentos trabajando en los detalles técnicos previos a la grabación del nuevo CD.
TIMECODE + HYPOCRISY @ Teatro Providencia
[2004-03-15]
Hola a todos. Bueno, quizás ya mucho de ustedes sabrán sobre esta noticia, pero no está de más recordarles sobre la venida de HYPOCRISY a Chile, el Jueves 18 de Marzo. Este concierto será en el Teatro Providencia a las 21:00 horas. Y bueno lo que nos llena de ánimo es que TIMECODE será la banda que parta esta velada junto a la banda Sueca. Asi que los esperamos este Jueves 18, que la banda a preparado un show muy demoledor y lleno de fuerza para presentar ese día. Los tickets están a la venta en The Knife (Eurocentro) y Under (Portal Lyon) y tienen un valor de $13.000
FearSomeRecords: DISTRO
[2004-03-11]
Besides promoting bands, Fearsome Records also sells a lot of metal CD's CD's from bands can be found on the Fearsome Records site. Just check www.fearsomerecs.nl.nu and click on the link "distro" and a sea of metal lies before your feet. So we have a wide range of underground releases, ranging from deathmetal, grindcore, hardcore, blackmetal, powermetal, heavymetal and more. I have also some fine offer, if you order more CD's at once, just check it out. Labels: I'm always looking for official distribution points for the upcoming Blown to Pieces 3 compilation. As a distributor, your name will be mentioned on my site as well as on the cd as an official distributor. I need as many official distros as possible for the next cd, to bring the cds to as many countries as possible and help spread the music
THE BLEEDING SUN: noticias
[2004-03-11]
* El próximo viernes 19 de marzo la AHME(www.ahme.es.vg) organiza un concierto en la sala METAL ZONE de Barcelona con las bandas THE BLEEDING SUN (www.thebleedingsun.com) y DRAMA (www.drama.es.vg). A los 25 primeros asistentes se les regalará un CDr-Single con dos temas de "DAMNATORIUM", el próximo disco de THE BLEEDING SUN 19 MARZO a las 24H SALA METAL ZONE (C/Almogàvers 86) Barcelona METRO L1 (Marina) L4 (Bogatell) Entrada: 6€ que incluye concierto+consumicion+discoteca Metal (más barato imposible) * Un tema del próximo disco de THE BLEEDING SUN aparecerá en el recopilatorio TREASURY OF SORROWS del sello LIFELESS RECORDS
AGLAROND: "Across The dark Night"
[2004-03-11]
El nuevo cd de Aglarond estara listo para finales de mes, y llevara por Titulo "Across The dark Night", este material contiene 5 canciones nuevas, incluyendo un cover del grupo Deepe Mode, adaptado al estilo de Aglarond, y un video de uno de los temas nuevo.
DEA : noticias
[2004-03-06]
Finalmente y tras varios retrasos el cd estará en las calles el próximo 19/03/04, el proceso a sido un poco largo debido a que fue necesario modificar algunos detalles pero la fecha a llegado, estén pendientes ya que se planean varios shows para la presentación del material, para mas información chequen la sección shows en la pagina de la banda. Distros, zines, promotores, web zines, favor de ponerse en contacto.
SINDUSTRY PRODUCTIONS: THE FINAL ARRIVAL TOUR 2004
[2004-03-06]
Desde Suecia una de las bandas mas representativas del genero doom death HYPOCRISY Ademas: DREAM OF NEBIROS -Romantic Anal Metal- (Monterrey) THE FORENSIC -Brutal Death Metal- (Tampico) BELZABET -Infernal Vampiria Black Metal- (Monterrey) Viernes 19 de Marzo 2004 Auditorio Ferrocarrilero Informes: sindustry_prods@hotmail.com
ETERNAL en Concierto
[2004-03-03]
Un saludo para todos. Próximo Concierto parche que la agrupación Eternal realizara. * Fecha -domingo 7 de marzo * Hora- 6 PM. * Lugar- Bar el Callejón del Gato Calle 49 B No. 67 A 34 Tel: 260 44 79 * Cover - $6.000. El callejón del gato nos esta brindando un nuevo espacio en la ciudad de Medellín para que nos podamos sollar bandas en vivo con una frecuencia interesante. En esta oportunidad Eternal estará presente después de un buen rato con temas nuevos, Temas clásicos y uno que otro temita que nos puede sollar. Cabe anotar también que durante este concierto los menores de edad podrán asistir normalmente ya que su entrada no será restringida.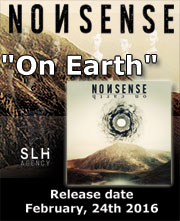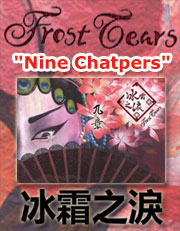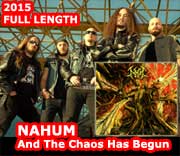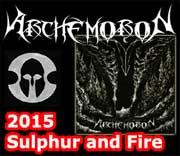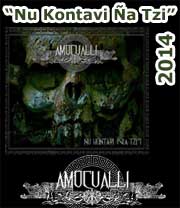 VIDEO
---
ENTREVISTA CON SICK SOUL [2016.08.13]
Banda activa de 1998 a 2005.
Grabado por Milady Noise
EAP, Monterrey, N.L. México
Agosto 2016
Editado por Milady Noise
Monterrey, México
Mayo 2017
Banda | Band:
SICK SOUL
---
---
THE FALLACY - Lost In Disguise (Official Video)
The Fallacy's new official single 'Lost In Disguise'
Video Produced and Directed by The Fallacy
Edited by Dario Chaparro
Post Production by The Fallacy
Cover Art design by Hatim Bahia
Banda | Band:
THE FALLACY
---
---
ENTREVISTA CON GRIMORIAN | BLACK RING [2017]
Grabado y editado por Milady Noise
Monterrey, N.L. México
@2017
Banda | Band:
GRIMORIAN
---
---
DUNKELNACHT - Ritualz Of The Occult (Lyric video)
Starring M.C. Abagor.
From the 2016 "Ritualz Of The Occult" EP.
Video directed by Nicolas Bouché, Heimdall & Alkhemohr.
Banda | Band:
DUNKELNACHT
---
---
Grimorian - Crescent Hotel
Album: Black Ring (2015)
Banda | Band:
GRIMORIAN
---