INFEST MAGAZINE : newsletter NOV-2002
[2002-11-29]
WELCOME TO THE KINGDOM OF THE MAJESTIC ART OF METAL AND DARK MUSIC!!!
Tons of information about the world underground!!!
Toneladas de información acerca del underground mundial!!!

Content of this edition - Esta edición contiene
News: Latest news, new releases...
Underground Zone: Bands, magazines, newsletters...
Special: Ataraxia - Italy / Medieval Simphonic Dark Music
Records - Labels Zone: Tons of information...
Interview of the Month: Disgust / Death Metal from France
English: http://www.geocities.com/infestvle/newsletter/e_IN_11_02.htm
Español: http://www.geocities.com/infestvle/newsletter/IN_11_02.htm
DRP : CAGE needs your vote to get on the ROCK 105.3 FM Rock Stole Christmas show in San Diego, California
[2002-11-29]
San Diego, California, USA heavy metal band CAGE has been selected as one of the 12 finalists who are competing to be the special guests at the Rock 105.3 FM Rock Stole Christmas show at the Cox Arena on Sunday, December 8, 2002 in San Diego, California, USA. The show will feature DISTURBED, PAPA ROACH, TAPROOT and the winning local band as special guests. Go to the following website link to vote for CAGE and to listen to the full MP3 song KILL THE DEVIL from their upcoming soon to be released cd "DARKER THAN BLACK".
http://www.kioz.com/battle_of_the_bands/
NAPALMED news
[2002-11-29]
ANOMALOUS SILENCER no.6 - noise, industrial, experimental, minimalism, electro, ... CD compilation
- Contributors to date: MITI LUCA [ita], CHAOS HOLOKAUST MASSAKER [ger], OLTRETOMBA [ita], LUASA RAELON [usa], ASTROGENIC HALLUCINAUTING [usa], NOISEBITCH [hol], FEVER SPOOR [hol], SKRYTY PUVAB BYROKRACIE [cze], URSELLI MAURO [ita], IMIAFAN [slk], DUKE ANDREW [can], GUERRAETERNA [p.rico], CRIMEN FAMILIAR [spa], DISCOTHEQUE GRÖNLAND [germany], FUCK THE FACTS [canada], HUMBERG [japan], ...

These are the next: PLETHORA, ELLIS ONE, NOISEMAN 433, ANEMONE TUBE, WOUNDED HEAD, PAN MEDLA, POP CULTURE RAPE VICTIM, L.A. MUSIC PRODUCTION ENSEMBLE, PYRAMIDS ON MARS, NOISECORE FREAK, DEDECKOVA TAŽNÁ ZVER, PROGERIA, S/M, CONTAMINATION DIET vs. MALPA, BROWNING MUMMERY, ASISTAR_T, SKETCH, WINTERS IN OSAKA, the INDUSTRIAL WIPING SYSTEM, the HYPNOGOGIC ORCHESTRA, EXCREMENTAL MASSAKER, ROTATOR, TOTE STADT, COMPAGNIA D'ARTE DRUMMATICA, DETI DEŠTE, ...

- more artists, bands, sound freaks wanted for the upcoming issue(s)
- no deadline, but I plan to release this issue as soon as possible...
- ask for the details & conditions. Act fast, please!
- please, let your experimental friends know about that.

WEBSITE
- 2nd version is available at http://www.napalweb.host.sk.
ATUALIZAÇÃO WEBINFERNO666.COM UPDATE
[2002-11-29]
ENGLISH : Hello! This message goes for the ppl who view the portuguese version of the web site. For those of you who view the english version, we recommend you to keep visiting our web site and start using our forum, we would apreciate it very much, the forum is also a great way for us to know what our public likes and wants... so please go there once in a while, we would apreciate it very much! Soon updates on english version too.

PORTUGUESSE : Saudações pessoal, é com honra que mando este email pra informar que o site foi atualizado, temos novas bios de bandas, e coberturas de eventos,novas entrevistas,algum tempo atras colocamos novas bandas na seção de audio, então confiram por favor, e não se esqueçam de participar do nosso forum, faça sua voz ser ouvida no uderground. Tambem aproveitamos esta oportunidade pra comunicar que estamos precisando de um tradutor de ingles para portugues, portanto, se alguem tiver a capacidade, e a competência de ser pontual, afinal, estaremos praticamente dependendo dessa pessoa, por favor entre em contato: webinferno666@terra.com.br Agradecemos o enorme apoio que temos recebido nos ultimos tempos, e principalmente no ultimo ano, ficamos satisfeitos com os acontecimentos e temos a honra de prometer mais um ano de metal pra todos que se interessam. O natal vem chegando, então gostaria de reafirmar que não apoiamos o cristianismo, logo não comemoramos o natal, sendo assim, se pensarem em nos mandar cartões de natal, esqueçam! um grande abraço a todos e continuem fortes no metal!!!! o editor DeathVult
HURLING METAL METALICA ZINE Festejando los 17 años unidos por el Heavy Metal
[2002-11-25]
Sabado 30 DE Noviembre 21.00 HS En KREUZ HALLE Chacabuco 1072 Capital actuaran : MARCELO SIMONE (Guitarrista de Bloke ) TREN LOCO - RENACER - GARGOLA - CORSARIO - MONTREAL
ENTRADAS Anticipadas (Limitadas ) $ 5.00 en RATS RECORDS (Lavalle 669 loc.11 Capital) LOCURAS (Once/ Moron) en Puerta $ 7.00

A los primeros 150 metalicos en entrar al concierto se entregará un Poster de regalo gentileza de CENTURY MEDIA RECORDS BRASIL. La Hermandad Metálica existe! y todos los hermanos heavys que vengan de otras provincias ENTRAN GRATIS! exhibiendo DNI en donde conste el domicilio y el pasaje del viaje!
Organiza HURLING METAL METALICA ZINE Festejando los 17 años unidos por el Heavy Metal
Profanity : some news
[2002-11-25]
At the moment we are working on new intense stuff for our next release -HateRed Hell Within- which will be packed with brutality, technique and be sure, this will be defenitely the art of sickness........For more infos about Profanity check out http://www.profanity.de Thanx for all and many greetings..
LEUKORRHEA : New song added
[2002-11-24]
Greets, Just a quickie to let you guys know that we added an mp3 of the Death cover we recorded for the upcoming Death Tribute CD on Mondongo Canibale Records out of Spain. The song is "The Philosopher" and we had a great time doing this song as Death is one of the biggest inspirations to us all. Let us know what you think. Go to http://www.leukorrhea.com to check the mp3 out, it is unmastered right now but we will be adding the mastered one when we get it back. Let us know what you think by writing and giving us some feedback, or sign the guestbook on the site!
SOUTH EAST ASIA METAL FORCE news
[2002-11-22]
- New links. Check the Indonesian section: REBORN webzine

- News page updated with info on: DAVAO DEATH, CSSO and ABIGAIL

- New reviews have been added: ASSISSIN (Taiwan), DEATHGUY (Thailand), SERAPHIM (Taiwan), SERAPHIM (Taiwan), Guitars That Rule The World Compilation (Taiwan), Metal Treasure Attic 2 Compilation (Taiwan), TALISMAN (Malaysia), VIOLATOR (Malaysia), ZONE X (Malaysia), CORPSE Newletter (Malaysia) Issue 1
Eternal Frost E-Newsletter #393
[2002-11-22]
ETERNAL FROST WEBZINE Special Announcement

Just wanted to take a moment and welcome the newest member of the Eternal Frost writing team: Andrew Parrish! Most known as the editor behind Metal Union Fanzine (R.I.P.), Andrew is totally dedicated to the underground scene and shares the enthusiasm for obscure extremity that Eternal Frost thrives on, contributing to a number of other Internet-based publications as well as maintaining his own review site under the name of Burst Command 'Til War. In addition to all that, he still finds time to run his new (or rather, renamed) label/distro, Morbid Souls Music, and play in his band, Halomachine! Expect to see a lot of his work beginning with issue #14! Welcome to the fold, brother!

http://www.geocities.com/metalunion2/ http://www.geocities.com/metalunion2/burstcommand.html http://www.geocities.com/morbidsoulsmusic/

FREE METAL DOWNLOADS
This is a new section of the newsletter that I'm hoping to include on a semi-regular basis, so any metal bands out there that have mp3.com pages, email your URLs for inclusion!

New and updated links.
Any bands, labels, 'zines or metal sites that want to trade text links or banner links with Eternal Frost, get in touch at goden666@earthlink.net
MADHOUSE webzine ha sido actualizado
[2002-11-22]
Últimas actualizaciones del "madhouse metal web´zine", visítalo en: http://usuarios.lycos.es/madhousemetalweb O www.madmetalweb.rockk.net

\m/ sección madhouse actualizada, con las novedades del programa en el dia de hoy, así como la lista de lo más pinchado el mes de octubre, 19/11/02 \m/ Entrevistas nacional \m/ Sección news Internacional \m/ Sección news Nacional \m/ Agenda \m/ Crónicas Nacional \m/ Entrevistas internacional \m/ Links bandas y webs

saludos & metal forever!!!: \m/"BONY MADHOUSE"\m/
BRUTAL FEST 2002 (MEXICO) en Diciembre : WARCRUSHER, RAVAGER, y mas bandas
[2002-11-22]
El BRUTALFEST 2002 se llevara acabo en el mes de Diciembre los días viernes 13(DF), sábado 14(Salamanca, Gto.) y el domingo 15 (Morelia, Mich.), estra es la 12ª edición de dicho festival y los grupos confirmados son; LACRIMAE (Merida,Yuc.) que promociona su cd debut, lo mismo que WARCRUSHER (Qro.) con "Engenderig Kataklysmic Wrath" ambos en el sello American Line, RAVAGER(Qro.) continúa promocionando su "Storm of Sin" que salió a principios de año bajo el sello francés Osmose Productions, ETEREUM(Campeche, Camp.), MAR DE LLUVIAS(Cuernavaca Mor.), y ANARCHUS(D.F.) para mas información visiten:

http://www.angelfire.com/tn/brutal

El cd recopilatorio Brutalcomp Vol. I (goat01) aun se encuentra disponible así que distribuidores pónganse en contacto o visiten:

http://www.angelfire.com/music2/goatscuker/goat01.html
DRP - CAGE news update
[2002-11-22]
San Diego, California, U.S.A. heavy metal band CAGE has been selected as the BAND OF THE MONTH on the excellent brand new local music website SAN DIEGO LOCAL MUSIC SCENE. Read the latest interview with CAGE vocalist Sean Peck at: www.sdlocalmusicscene.com

If you are in Southern California on the weekend of Saturday, December 14, 2002, make sure that you make it down to the 4th and B www.4thandb.com in downtown San Diego, California and see in concert Germany's current reigning kings of power metal BLIND GUARDIAN who will be headlining plus New Jersey's progressive power metal masters SYMPHONY X as special guests. Local San Diego, California resident heavy metal legends CAGE and progressive-thrashers TEABAG have been invited to open the show.
Saint Nicholas is a grindfreak presents
[2002-11-19]
3 brutal bands from Czech Republik are coming to Belgium and The Netherlands for 2 exclusive shows. It is planned on the weekend of Saint Nicholas.
The bands are:
Despise (extreme grindcore)
Imperial Foeticide (extreme grindcore)
DarkFuture (brutal death)
You can listen to a sample of Despise:
http://users.pandora.be/frontline/muziek/despise.mp3
and Imperial Foeticide: http://users.pandora.be/frontline/muziek/imperial.mp3
and Dark Future: http://users.pandora.be/frontline/muziek/darkfuture.mp3

The bands play on friday 6 december 2002 @ The Frontlineclub, Gent, Belgium, start 8 pm and on saturday 7 December 2002 @ Walhalla, Deventer, The Netherlands start 7.30 pm If you are into grind you must be @ one of the places.
The gig @ The Frontline club is in hands of the club in co-operation with Still Online(www.stillonline.be) services
The gig @ Walhalla is in hands of Metal Dwells Within (www.metaldwellswithin.tk) More info about the weekend and the bands can be found on the website of metal dwells within.
If you need more info about the gigs:
The gig @ The Frontline club, Belgium: grindkiller@stillonline.be
The gig @ Walhalla, The Netherlands: mario_klaas@hotmail.com
If someone wants to help with spreading some flyers mail to us and ask some flyers-posters.
NefariouS fanzine #6
[2002-11-19]
Ya en fabricacion el sexto ejemplar del nefarious fanzine, ahora esperamos presentarlo con un avance positivo en muchos aspectos, para ofrecerles poco a poco un mejor trabajo en nuestra escena underground. Entrevistas, Reseñas, etc. Tambien ponemos a su disposicion espacios para difundir su compañia, revistas, etc., por el sureste mexicano, si estas interesado o deseas informacion no dudes en escribirnos. Saludos.
PRIMAL AGONY UPDATE 17/11/02
[2002-11-19]
Quite a few things to check out this week including a new interview I did during the past week, while Richard Guemy recently checked out a gig in Sydney and reviewed that. Also we have seven new cd reviews once again writing duties were spread between regular reviewers Justin Donnelly, Raymond Lacken and myself plus added a couple of bits to the news section. Also don't forget the two current comps where you can win cds from two Aussie acts BLUNT OBJECT and TIDAL. The start of the HUGE CENTURY MEDIA PACK COMP is drawing closer and although I don't know exactly what is in it yet I can tell you that apart from a bunch of excellent cds there will also be a video and T-shirt plus more in the pack. Finally any budding vocalists out there looking to join a more established band then email Frankenbok at Frankenbok@hotmail.com as they are now in the hunt for one since the departure of Adam Glynn.
The Art Records : NUDE "Cities and Faces"
[2002-11-19]
Ahora en México, el album "Cities and faces" está disponible a travez de THE ART RECORDS. MP3 disponibles en nuestro sitio http://www.theartrecords.com/f_mp3.htm
D.E.A. : Desde el inframundo desde in inframundo
[2002-11-19]
DEA tendrá un par de presentaciones en las ciudades de Monterrey y Guadalajara, los días 30 de noviembre y 1o. de diciembre respectivamente, para mayor información visita la pagina.

Sábado 30 de noviembre Monterrey Nuevo León. : DEA (D.F.), DESPUES DEL ODIO (D.F.), ENDOR (D.F.), NO APARTHEID (D.F.), UNDERBOSS (TEXAS), FURENS (MONTERREY), POR VIDA (MONTERREY), THIS FIGHT (MONTERREY), EBOLA (MONTERREY), SEMPER FI (MONTERREY), INVICTUS MANEO (MONTERREY), FOTIFY (MONTERREY), PASAN LOS DIAS (MONTERREY), FIGHTBACK (MONTERREY)

Guadalajara domingo 1 de diciembre : DEA (D.F.), DESPUES DEL ODIO (D.F.), ENDOR (D.F.), NO APARTHEID (D.F.),

Bandas locales y lugar por confirmar. NOS VEMOS EN EL MOSH...
Numero Siete de Metal Mexico zine está por salir
[2002-11-18]
Ya esta por salir el Siete Veces Blasfemo Numero Siete de Metal Mexico zine el cual incluira un cdr a manera de primera compilacion con varias bandas, para mas informes escriban.
Festín Putrefacto Fanzine esta en línea
[2002-11-13]
Les saludo, sólo para dar a conocer que el fanzine festín putrefacto ya está disponible y de manera gratuita en la web; aquí encontrarán el número uno de la publicación, con algunas entrevistas, bios y fuertes reseñas críticas. ¡¡¡Apoyo 100% honesto, nada de quedar bien!!! Así que si chequean el fanzine y les agrada pueden mandar su material, para ser reseñado, o tal vez para alguna entrevista. Se pide lo de siempre, tape, cd-r o el material que tengan disponible, portada, fotos, bio, etcétera. ¡¡¡Apoyemos el nacimiento del underground crítico!!! Mi dirección y el apoyo del fanzine está asegurado...
EPICEDIUM Newsletter
[2002-11-13]
Hi friends! EPICEDIUM is finally back again on stage! Here the next gigs: 23rd of November 2002 at Café-o-Läg in Gladenbach (near Marburg) with Blood Harvest and Stillbirth 2nd of February 2003 at JUZ Sulzbach im Taunus with Presskopp and My Blood Runs Cold Please visit our completely renewed Homepage at www.epicedium.de See you at the gigs!
SCARRED MIND is looking for a guitar player
[2002-11-13]
Due to circumstances beyond our control guitarist Benny can no longer be part of Scarred Mind. Working together is no longer desirable. Ex-bassplayer Bertmdvd will take his place for the next few gigs, brand new bassplayer Tom will make his debut earlier than forseen. scarred mind is looking for a guitarplayer !!!!
PRIMAL AGONY metal webzine update
[2002-11-13]
PRIMAL AGONY METAL WEBZINE UPDATE

*** GIG REVIEWS: D-NINE/ BLUNT OBJECT/ SAUSAGE CHOPPER/ SHATTERED

*** CD REVIEWS: DEMON HUNTER* BLUNT OBJECT* ABDULLAH* LIZZY BORDEN* TOILET BOYS* SHAMELESS

*** BLACK TALON MEDIA and PRIMAL AGONY are proud to present "UNITE THE HEATHENS V" a night of some of Queeensland's most brutal bands. Featuring EXCRUCIATE, PORTAL, VOMITOR and CATACOMB it is taking place on November 30 at Bonapartes Hotel, Fortitude Valley, Brisbane

*** COMPETITIONS: WIN CD's from TIDAL and BLUNT OBJECT.

***WANT TO HELP/ SHOW US YOUR WRITING SKILLS!!!! We always welcome any input from anyone. So if you ever have the desire to do a gig or cd review or even an interview then please feel free to email me about contributing to the zine. I also have a Primal Agony Metal web ring so if you are in a band or own metal site there is a link to join the list on the main page of the Primal Agony site.
HEIDENLARM Metal E-Zine Issue 1 - it's online now
[2002-11-13]
HEIDENLARM Metal E-Zine Issue 1 / Number 1 November 8, 2002
This is the first issue of Heidenlärm E-zine, in which we explore death metal and black metal alongside ambient music, hardcore punk, and other forms of alienated music. This can be downloaded in text form or received via email (send a request to prozak@anus.com to be added to our list). Our goal is to continue the mission of the Dark Legions Archive in reviewing underground music in an analytical fashion, except on a more timely basis.

Contents:
Editorial
Interviews
Music
Other Voices
Playlists
DESERT ROCK PROMOTIONS : Richard Carr producer / engineer available for musical projects
[2002-11-13]
DESERT ROCK PROMOTIONS is proud to announce their latest management agreement with world renowned Record Producer / Recording Engineer and Pro-Tools Editor Richard "The Guru" Carr, whom is currently available to work on any and all rock / metal musical projects world-wide.

Richard Carr is based in Southern California but is flight ready with a mobile Pro-Tools studio to include top quality pre-amps and samplers. In addition, he has an extensive collection of drum samples from studios around the world.

Richard Carr is an accomplished guitarist and songwriter, having been part of the backing band for Bruce Dickinson (Iron Maiden Vocalist) on the "Chemical Wedding" 1998 World Tour.

Visit his website at: www.desertrockpromotions.com/richardcarrrecording.htm
To contact Richard Carr and see about contracting his professional recording services, e-mail us at: desertrock@desertrockpromotions.com
Noticias de la banda mexicana ARGOS
[2002-11-11]
Argos esta preparando material para grabar a principios de año y tener listo , nuestro primer material y el cual se espera para mediados de febrero o mas tardar marzo del proximo año , tambien por otra parte se incorpora a la banda Lupe Ortiz ex I RA el cual remplazo a nuestro ex baterista Alan Pizaña..
Noticias de Radio Cuchillo
[2002-11-08]
Ultimos cambios relevantes en el sitio:

1.- Seccion de "Mp3".

* Se incluye la platica que tuvimos con MEN AT ARMS y ZAMAK en su visita a Monterrey el pasado 03 de octubre de 2002. Puedes bajar el archivo directamente en esta direccion: http://www.angelfire.com/musicals/rc01a/031002.html

* Se reedita la platica con ANTON y EUTANASIA (ahora THE FORENSIC) para facilitar su descarga (la platica se conserva integra). La misma tuvo lugar el 15 de junio de 2002 en su visita a Monterrey. Puedes bajar el archivo directamente en esta direccion: http://www.angelfire.com/musicals/rc01a/150602.html

2.- Seccion "Flyers y Reseñas".

* Se agrega flyer de la tocada de Xiuhtecuhtli y Benatnash a llevarse a cabo el 30 de Noviembre de 2002 en Tehuacan, Puebla, Mexico a la seccion "Flyers y resen-as".

* Se agrega flyer de la tocada de Eterna, Awaking the gods, Solitude y Aglarond a llevarse a cabo el 23 de Noviembre de 2002 en Linares, Nuevo Leon, Mexico a la seccion "Flyers y resen-as".

Puedes ver los flyers de estos conciertos en la siguiente direccion: http://www.geocities.com/cuchillo_radio/flyersyresenas.html
IMPAIRED ZINE UPDATE
[2002-11-06]
Intie of HOLOCAUSTO CANIBAL (gore splatter infected grind from Portugal) on Impaired zine
Profanity : some news
[2002-11-06]
At the moment we are working on new intense stuff for our next release -HateRed Hell Within- which will be packed with brutality, technique and be sure, this will be defenitely the art of sickness........For more infos about Profanity check out our site
BUTCHERY MUSIC Co.: URSHURARK - European Tour 2003
[2002-11-06]
URSHURARK - European Tour 2003 !!! To every club & show organizator from this countries: United Kingdom , Germany , Italy , France , Austria , Switzerland , Belgium , Netherland , Sweden , Norway , Portugal , Spain , Croatia & Yugoslavia If you have interest, this band to play in your city (your club or personal show), send us information about: your area (club, hall, etc.), your personal equipment, the normal ticket price in your club, hall, etc. (please - in Euro) Eventualy, this tour will be with DEMENTOR-Slovakia (OSMOSE's band) !!! We talk with them about it.
Agonia War'zine # 4 out now
[2002-11-06]
Issue # 4 of Agonia is proffessionally printed in 2500 b/w copies. It features interviews with: Darkthrone, Taake, Shining, Craft, Urgehal, Thornspawn, Vulture Lord, Armagedda, Carbon, Mord, Lust, Non Opus Dei, Sodom, Possessed, Paul Di'Anno, Running Wild, Metalucifer, Order From Chaos, Angelcorpse, Vomitor, Severe Torture, The Crown, Destroyer 666, Destrultor, Anwyl, Grave, Machetazo, The Chasm, Blood Storm, Black Witchery, Morbosidad, Stargazer, Sadistic Intent ... Also, reports from: Inferno Festival 2002 and Open Hell Festival 2002 + articles: CD Fukker, Black Metal in Norway, Polish Heavy Metal in 80's as well as loads of reviews of vinyls, cds & demos... over 68 black as pitch and heavy as metal pages.
PRICES: 5 EURO/USD [europe]; 7 EURO/USD [world]
WHOLESALES: 3 EURO/USD + postage [worldwide]
ATTENTION: all stuff included in the issue is exclusive. You won't find it anywhere else. No reprints and rip-off shit in Agonia's pages. We are world class underground extreme metal press - with dedication and pleasure.
All orders, promos, requests, and other stuff direct to:
Filip Jesion P.O.Box 273, 64-920 Pila 1, Poland
Delirium (MEX) noticias
[2002-11-05]
Delirium estará de gira con la banda Lacrimas Profundere del 07 al 17 de Nov. en ciudades como: Guadalajara, morelia, puebla, san luis, D.F. torreon etc. Después de esto Delirium viajará a Hagen Alemania para grabar su primer Album en los estudios Woodhouse (donde han grabado bandas como: Samael, Sentence, The Gathering, Tiamat, Therion entre otras muchas) esperando que salga la produccion a principios del 2003.
NOIZY ASYLEUM 2002/11/04 6 Reviews + Live Reports + Gigs Date
[2002-11-05]
Hi all!! 6 new reviews online on NOIZY ASYLEUM. Comming soon, Coalition's demo Review, and Nazgul's Inties! +50 Gigs date thanks to DEAFNESS!!!!!
Infernal Waves Prod. : something to tell you
[2002-11-05]
Just some lines to tell you that :
- Infernal Waves Prod. is a label which is looking for bands to strike deals. Get in touch for details ! Don't hesitate to send your recordings for a possible deal ...
- We have established a mailorder-list with fair prices ... Just ask for the list ...
- TRADES ARE POSSIBLE TOO ...
So ... Get in touch :
COLLETTI JEAN-CHARLES, 44 RUE DE LA BELLE MEUNIERE 26 000 VALENCE, FRANCE
FUCK THE FACTS November 2002 newsletter
[2002-11-05]
FTF will be on tour this december with The Blood Of Christ ( http://www.mp3.com/thebloodofchrist ) through Quebec and eastren Canada.
NEW RELEASES:
IRON BITCHFACE / FUCK THE FACTS split cdr
- features FTF's live set from a show on April '02 in Ottawa.
FUCK THE FACTS / NO REFUND / MERMAID IN A MANHOLE split cdr
- features the first 33 trax from the now sold out "Mullet Fever".

UPCOMING RELEASES:
split 7" w/ Sylvester Staline (Anvil Of Fury)
split cdr w/ Manherringbone (IBOL recs.)
split cdr w/ P.O.T. (Prole recs.)
split cdr w/ Tekken + Pulmonary Fibrosis (Symbolic prod.)
THT Productions News, November 2002
[2002-11-05]
LATEST NEWS
I. DOCTOR D calls its quit
II. ARMAGEDDON HOLOCAUST is resurrected!
III. KEKAL is currently recording a new album
IV. New releases from THT coming this November
Haggard/Ataraxia/Elfonía en concierto
[2002-11-01]
Haggard/Ataraxia/Elfonía en concierto
Fecha: November 22, 2002
Lugar: Nave Lewis, Parque Fundidora, Monterrey, N.L.MEXICO
Hora: 8:00pm
Costo: $300 preventa, $350 el día del evento
Audiencia General (No se requiere identificación)
Boletos a la venta en:
- Ticketmaster (83-69-9000),
- Oficinas del Festival Cultural Barrio Antiguo (Calle Francisco Javier Mina #1116 Sur, Barrio Antiguo, Monterrey)
- Boletos disponibles en línea: https://www.ticketmaster.com.mx
SKULL FUCKED Prod : Gerbe of life/ Repudiate Split CD OUT NOW
[2002-11-01]
GERBE OF LIFE/ REPUDIATE Split CD AVAILABLE NOW on SKULL FUCKED Prod!! BRUTAL GRIND DEATH/ BRUTAL DEATH GRIND ... 17 intense tracks! ... Download Mp3 tracks on our webpage ... From hand to hand 11 Euros/ 12 US$ By snail mail 12 Euros/ 12 US$ (post paid) Wholesale prices (3 CDs minimum, without boxes) 7 Euros/CD 8 US$/ CD (post paid) ... Registered mail: add 2 euros/ 2 US$ ... NO TRADES! ...
CATT Philip
3, rue Catherine de Bourgogne, 67000 STRASBOURG, FRANCE
Noizy Asyleum Webzine & Prods updated
[2002-11-01]
NEW REVIEWS : Overdrive 20 year tribute compilation (6/10), Mustan kuun lapset - Suruntuoja (8/10), Desensitised - Thriving on carnage (6/10), Suhrim - Unidentified flying body parts (6/10)
NEW CONTACTS OF THE WEEK BANDS : Aura noire, Infectious mg42
NEW CONTACTS OF THE WEEK LABELS : Apocalyptic productions From France
Still Online underground news
[2002-11-01]
* Imperious Malevolence(BR) (hellhorde@hotmail.com) is preparing their European tour that is planned for february 2003. The band is looking for gigs, contacts, ... The band plays for 200 euro, food, drinks and a sleeping place.

* The bands Prejudice (B), Pandemonium (SWE), Emeth(B), Cadaveric Crematorium(IT) and Devious(NL) are on tour in December 2002. The bands are still looking for gigs for the following dates: 6-7-8/12 in Germany, Luxemburg, France and The Netherlands, 15/12 in Austria, Germany, Italy, France, 18-19/12 in France and Spain. Contact d_fagency@pandora.be.

* The deathmetal bands Pernicious (NL), legacy (D) and Infernal (BR) will go on tour in Europe from 18 April till 04 May 2003. The bands are looking for gigs all over Europe. The bands have already gigs in Portugal/Spain on 25-26 April. The bands ask 500 euro, sleeping places and food and drinks for the bands. Contact: pernicious@hetnet.nl.

* The brutal deathmetal band Devoured (B) ( Gregory.Godechal@RVPONP.FGOV.BE) is looking for gigs and festivals to play @. They are especially looking in Germany.

* There are new pictures of Düreforsörg, Genital Grinder, Dysmorfic, Without Face, Ill Fares The Land, Ectopia, Cornucopia, Morgue, Driller Killer
News from the WEBINFERNO666.COM
[2002-11-01]
HAILZ!
This goes just to inform we have made some updates on our web site. We hope you like them, most of the new updates are on the portuguese version of the web site. cheerz!
Acabamos de acrecentar algumas bios e uma entrevista com Edu da Nervochaos e Tumba records.
Vale a pena conferir!
SARCASMO...FINITO
[2002-11-01]
Es duro aceptar el final de algo, especialmente cuando aquello significa mucho para uno, y es el caso de SARCASMO; después de 7 años en la escena las cosas han llegado al final. Los motivos, aunque son desconcertantes hago lo posible por entenderlos y respetarlos. Quedándome con esa experiencia de cada tocada, ensayo, grabación y demás haberes, quiero compartir esta vivencia con aquellas personas que de una u otra forma se inmiscuyeron en la existencia de SARCASMO, y que a través de su apoyo o crítica dieron sentido a ese conjunto de arpegios, riffs malogrados, gritos que emulaban a algún cantante desconocido, sentimientos que no podían continuar siendo callados, sueños que trascendieron sus propios límites....infinitas gracias. desde el lugar cercano al cerro donde graniza...
Nuevas actualizaciones del MADHOUSE METAL webzine
[2002-11-01]
\m/ SECCIÓN MADHOUSE \m/ CD REVIEWS "DEMOS" y "DARKZONE" \m/ SECCIÓN NEWS "INTERNACIONAL" \m/ AGENDA \m/ CRÓNICAS "NACIONAL" \m/ GALERIA DE FOTOS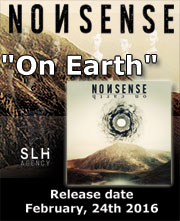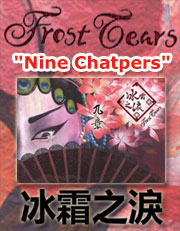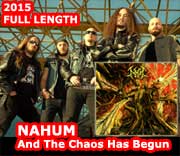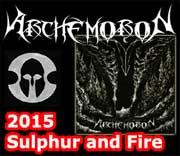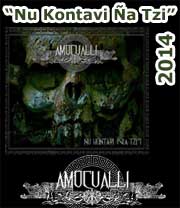 VIDEO
---
ENTREVISTA CON SICK SOUL [2016.08.13]
Banda activa de 1998 a 2005.
Grabado por Milady Noise
EAP, Monterrey, N.L. México
Agosto 2016
Editado por Milady Noise
Monterrey, México
Mayo 2017
Banda | Band:
SICK SOUL
---
---
THE FALLACY - Lost In Disguise (Official Video)
The Fallacy's new official single 'Lost In Disguise'
Video Produced and Directed by The Fallacy
Edited by Dario Chaparro
Post Production by The Fallacy
Cover Art design by Hatim Bahia
Banda | Band:
THE FALLACY
---
---
ENTREVISTA CON GRIMORIAN | BLACK RING [2017]
Grabado y editado por Milady Noise
Monterrey, N.L. México
@2017
Banda | Band:
GRIMORIAN
---
---
DUNKELNACHT - Ritualz Of The Occult (Lyric video)
Starring M.C. Abagor.
From the 2016 "Ritualz Of The Occult" EP.
Video directed by Nicolas Bouché, Heimdall & Alkhemohr.
Banda | Band:
DUNKELNACHT
---
---
Grimorian - Crescent Hotel
Album: Black Ring (2015)
Banda | Band:
GRIMORIAN
---