PRIMAL AGONY UPDATE 24/6/03
[2003-06-26]
I finally added a few other bits and pieces of info to the news section. Apart from one cd review I did myself it is with thanks to Justin Donnelly who provides the rest of this weeks new stuff including an interview and more cd reviews. The two current comps are from Melbourne's Praetorian (one of the best cds I have heard this year) plus copies of the excellent second cd from Tasmania's most brutal PSYCROPTIC.
Frontline metalnews : new venue
[2003-06-26]
Hi everybody, here is some metalnews New pics and videos online taken from the last gigs at the old location. Although the new venue isn't fully ready yet, we will start the 26th of june. The official opening is planned during the gentse feesten. ( Deathmetal.be fest, heavy metal fest, pagan metal day,…) That's it for now Cheers, Hendrik
EVIL POETRY : WEB SITE
[2003-06-26]
HAIL TO METAL BROTHERS POR FIN YA ESTA LA WEB DE EVIL POETRY, HAY FOTOS, MP3, ETC. MANDEN SUS OPINIONES, LA DIRECCION ES http://evilpoetry.zzn.com THE RETURN OF THE BLACK FLAMES
June 23rd, 2003 - Tartarean Desire update
[2003-06-23]
REVIEWS Averse Sefira - Battle's Clarion (black metal, 2001) ----- The Blueprint - Ecliptic (metalcore, 2003) ----- The Dead - Real Zombies Never Die (death metal, 2003) ----- Grave Digger - Excalibur (heavy metal, 1999) ----- Hortus Animae - Waltzing Mephisto (black / gothic metal, 2003) ----- Judas Priest - British Steel (heavy metal, 1980) ----- Satellite - A Street Between Sunset And Sunrise (progressive metal, 2003) ----- Sone - Scratching The Surface (metalcore, 2003) ----- Votur - Planet Cemetery (death metal, 2003) INTERVIEWS New interviews have been added with 1349 (black metal from Norway), Mörk Gryning (black metal from Sweden), Dust To Dust (heavy rock from the US), Osmose Productions (metal label from France). BAND FEATURES New band features have been added for: Ásmegin (Norway), Crematorium (USA), Mob Rules (Germany), Oratory (Portugal), Sethery (Finland).
Opus Draconis news
[2003-06-23]
Hail... Here Aeturnus I invite you to visit my website.. and Feel free to sign my guestbook. I hope a great union... and Keep on touch. Opus Draconis signs contract for the release of " Satanic Truth About False Union " with the Dark Profanation Prod.(Portugal)has as supporte the Black Castle Prod. (USA). The album will be released in June of 2004 at 1500 copies
STEEL MADNESS E-News
[2003-06-23]
1 new interview added: DEFILED - Japan, death metal
Noticias de Radio Cuchillo
[2003-06-23]
El pasado 6 de Junio, a las 6:00 horas, fue puesta en linea la nueva estructura del sitio, esperamos que la nueva distribucion de paginas y secciones contribuya de mejor manera a apoyar al metal mexicano y reconocer a quienes, fuera de Mexico, han mostrado interes por la escena mexicana. Sin mas por el momento, estamos en contacto. Agustin. Radio Cuchillo. Metal... para tus entran-as. Proyecto personal de radio amateur. Larga vida al metal mexicano!
e l f o n í a n e w s l e t t e r
[2003-06-22]
ESPAÑOL ELFONÍA EN VIVO 5 de julio, 2003 bar ROCHE | Monterrey (MX) 9pm cover ENGLISH ELFONÍA LIVE july 5, 2003 bar ROCHE | Monterrey (MX) 9pm $30MXN
DodecAmeroN news
[2003-06-22]
Hola, les informo que ya esta una nueva cancion en mp3.com de DodecAmeroN, "the twelve eves of darkness" la puede bajar en esta direccion www.mp3.com/dodecameron.com o si prefieren entrar a www.dodecameron.com y en la seccion de mp3 ahy esta, KEEPING BLACK METAL ALIVE
HIRAX IN GERMANY NEXT WEEK JUNE 26TH - 28TH
[2003-06-21]
HELLO!! For the first time ever… HIRAX will be in Germany next week playing live: Thursday, June 26th 2003 - BYH Warm Up Gig Club Show @ WORLD OF MOTORCYCLES Wilhelm-Kraut-Straße 104 • 72336 Balingen / Germany • doors open @ 8:00 pm Saturday, June 28th 2003 - BANG YOUR HEAD FESTIVAL Messegelände (tradefare area) in 72336 Balingen / South Germany • doors open @ 9:00 am
Concreto Records : NAHEMAH Chrysalis disponible
[2003-06-18]
Despues de una larga espera, por fin la reedición especial para México del álbum Chrysalis de la banda española Nahemah esta disponible La mejor manera de definir a Nahemah es simplemente como una banda de metal extremamente intensa que adopta raices musicales del Black Metal e incorpara matices altamente emocionales y envolventes. Su propuesta resulta el reflejo de un concepto de agresividad sonora bien canalizada y estructurada que pasa por diferentes atmosferas melódicas y desgarrantes que se pueden traducir como un un metal sutil, limpio y que no tiene ningun temor a experimentar. Sin duda una agrupación comprometida más con su musica que con ideologías intolerantes. Este estupendo trabajo fue lanzado por el Sello mexicano Concreto Records y puedes adquirirlo para todo México por solo $120 pesos (Incluye gastos de envio) Para mas información visita www.concretorecords.net WELCOME TRADES
CARNAL LUST news
[2003-06-18]
Hi everybody. The new assaults of the band will be the: 21/06 in paris with KRISTENDOM, CELTIC BLOOD, INFECTED, HORRESCO REFERENS, SPECTRUM Of OBLIVION, EASTERNER, TALES OF BLOOD, OSTRACIZED. 02/07 in Cherbourg (fr) with YATTERING, MESS AGE, CHAINSAW HOLOCAUST et DAWN OF SORROW. We're still seaching for dates in europe or rest of the world, if you are interested contact us (carnal_lust@hotmail.com). Our last album "Whore Of Violence" is available against 15 euros (post included). T-shirts and sweat shirts too (have a look on our website).
STEEL MADNESS E-News
[2003-06-18]
1 new interview added: HELLDORMANT - death metal Pakistan New reviews: HERESY (China) Foggy Town RITUAL DAY (China) Sky Lake VEDIOG SVAOR (France) In the Distance DIMENTIANON (USA) Promotracks EVIL ANGEL (Finland) Dark Forces Of Hell KHEROW (Malaysia) Melodramatic Of Raging War LANGKIT (Malaysia) Bayangan Langkit THE NO-MADS (Poland) Promo NEFARIOUS AZARAK (Malaysia) Ode of Yearning Sorrow RESURRECTION OF THE GODS 2 (China) Underground Metal Attack From China MAELSTROM666 (Thailand) Issue 5, 2002 SHIT FOR FAN (Russia) Issue 4. 2002 THE FANG (Malaysia) Issue 1, 2003 TORNADO (Denmark) Issue 4, 2001
SOUTH EAST ASIA METAL FORCE updated
[2003-06-18]
Added to the database: HYPONIC http://www.angelfire.com/band2/hyponic Hong Kong, doom metal SYMPHOENIX http://www.geocities.com/randomsymphoenix Malaysia, metal distro We have also added new interviews and reviews that previously have been featured in Steel Madness. Just check the column on the left.
The Basar : The Madness continues
[2003-06-18]
The Madness continues... The cleansing of The Basar is proceeding nicely thus far and for those who haven´t picked their 666 Pack yet or those who are ready for a new one we got a few updates: BAAL State Of Agression CD BEHERIT The Oath Of Black Blood CD BLACK FUNERAL Vampyr - Throne Of The Beast CD BLACK FUNERAL Empire Of Blood CD BLESSED IN SIN Melancholia BLESSED IN SIN Par Le Sang Du Christ (Opus Luciferi) CELESTIA Apparitia - Sumptuous Spectre CD CENTURIAN Of Purest Fire CD CENTURIAN Chorozonic Chaos Gods CD CONQUEROR War Cult Supremacy CD COUNTESS The Gospel Of The Horned One CD DIABOLI Towards Damnation CD DIABOLI Anthems Of Sorrow CD EVER DARK Armageddon´s Birth CD HEMLOCK Lust For Fire CD IMPALED NAZARENE / BEHERIT Day Of Darkness Festival CD INDUNGEON Machinegunnery Of Doom CD LUGUBRUM Al Ghemist CD MEDIUM Blinder CD MURDER RAPE ...And Evil Returns CD PRIMIGENIUM Art Of War CD PRIMIGENIUM All Your Tears Will Be Ours CD SABBAT Karmagmassacre CD (not in yet but I´m taking preorders) TEARSTAINED Final Thoughts CD (not in yet but I´m taking preorders) To refresh your memory, a 666 Pack means 6 CDs your choice off the list at www.thebasar.org for 60 EUR (Europe) / 70 EUR (World).
MY BELOVED DARKNESS... Total dark - metal music - June 2003
[2003-06-16]
Content of this edition / Esta edición contiene News: Latest news, new releases... Underground Zone: Bands (Lagrimas negras, Acheron, Anvil of Doom, A Death Forever Sin, Deteriorot, En las Espesas Nieblas, Velatorio, Punish Yourself, Morkill, Paganizer, The Six Shadow, Malkavian.... ), Magazines (Metal Warriors, Aquelarre, Metal Rules.....), newsletters, webzines... Special: Mortiis / The great art of dark music... electro dark gothic ambient music... Records - Labels Zone: Galy Records, Empire Records, Locomotive Music, The Art Records, B.T.O.D. Label, Cold Blood Industries, Dawn of Sadness, Evil Horde Records, Candlelight Records, Elitist Records, Agonia Records, Voice of Life Records, etc..... Interview of the Month: How Like a Winter / Poetic Gothic Doom Metal from Italy Available in english and spanish version / Disponible versión en Español e Inglés
Metal Overload Zine #2
[2003-06-16]
El segundo numero de este zine esta en proceso , invitamos a todas las bandas, zines, labes , radio y gente interesada a contactarse con nosotros, bandas manden su material para reseñar y posible entrevista , aun quedan espacios disponibles para publicidad, este numero promete ser aun mejor que el pasado , y al igual que este , sera editado de manera profesional (tamaño carta , en imprenta ) .Quedan pocas copias M.O.Z #1 , p.d. todo el material enviado , aparte de ser reseñado , sera progamado un nuestro progama de radio "puro metal" los martes y jueves . Metal Overload zine c/o Antonio Rivera Garcia 24 y 25 Olivia Ramirez #758 Col A. Gomez c.p. 87040 Cd. Victoria ,Tamaulipas , Mexico
Tartarean Desire update June 16th, 2003
[2003-06-16]
INTERVIEWS New interviews have been added with Chaosbreed (death metal from Finland), Satarial (black / folk metal from Russia), Orcustus (black metal from Norway), Lipid (death / thrash metal from Denmark) and Wurdulak (black / death metal from Norway / USA). BAND FEATURES New band features have been added for: Ancient Digger Of Graves (Sweden), Astrofaes (Ukraine), Catamenia (Finland), Crucified (Sweden), Dethmute (Singapore), The Gnomic (Singapore), Golgotha (Spain), Höst (Sweden), Labÿrinth (Italy), Narasimha (Singapore), NRSMA (Singapore), Plutonium Orange (Finland), Sepsism (USA), Spiteful (Sweden), Strapping Young Lad (Canada), Surrender Of Divinity (Thailand), Warning (Sweden), Witch (Sweden).
Eternal presente en el ¨Resurrection Live Festival 2 ¨
[2003-06-15]
Resurrection Live Festival II 22 de Junio 2:00 PM Teatro Universidad de Medellín Bandas: -El Túnel (70's Hard Rock/Heavy Metal) -Draconian (Heavy/Gothic Metal) -Nightmare (80's Heavy/Speed Metal) -Twilight Glimmer (Brutal/Melodic Death Metal) -Askariz (Melodic Heavy/Power Metal) -Masacre (Brutal/Classic Death Metal) -ETERNAL (Gothic/Doom Death Metal) -Requiem (70's Hard Rock/Heavy Metal) Valor: Preventa: $12.000 Día del evento: $13.000 Adquiera ya su Boleta en J.Hendrix Musical C.C. Paseo la playa Local 252, Tel: 513 87 40
Mechanical Chaos : "ENTROPY"
[2003-06-11]
El nuevo album de la banda mexicana Mechanical Chaos ya está a la venta y lleva por título ENTROPY. Para más información contacta a la banda
NIHILISTIC HOLOCAUST: May update!
[2003-06-11]
NIHILISTIC HOLOCAUST Webzine updated during May with: Interview of - NUCLEAR ASSAULT: Excellent Thrash metal! - HYPONIC: Obscure Brutal death from Hong Kong! - SUHRIM: Cool Brutal death from Belgium! And about 80 reviews! Check: http://www.nihilistic.ca.tc
PRIMAL AGONY UPDATE 10/6/03
[2003-06-11]
Hello Everyone To start with this week the POST-LIFE DISORDER comp has been drawn and congratulations to Julie Willingham from Victoria and Stuart Prickett from NSW who each won a copy of the CD. We now have a new comp with cds from Melbourne's Praetorian (one of the best cds I have heard this year) plus will have cd comp from Tasmania's most brutal PSYCROPTIC from next week. This latest update consists of 11 CD reviews reviewed by Krozza, Justin and myself. Finally just a quick note to let people who where planning on attending this years OVERCRANKED 3 festival that the venue location has changed. At this moment the new venue is to be confirmed/announced so keep an eye on the gig guide or keep checking www.overcranked.com for updates as the gig is most definately still going ahead on the same date July 5. The venue change is due to some problems between the council and the venue and totally out of the promotors control. That's it for this week.
MADHOUSE METAL WEBZINE ACTUALIZACION 10/6/03
[2003-06-11]
GALERIA "ANKHARA" + "DARKLYSS", + FOTOS de "RUNIC" CRONICAS CASTELLON "ANKHARA" + "DARKLYSS" AGENDA GIRAS: HELLOWEEN, APOCALYPTICA, SEPULTURA, DOKKEN, MIKE TERRANA, DEEP PURPLE, DIMMU BORGIR, BONDED BY METAL OVER EUROPE, THIN LIZZY, HATE ETERNAL... CARTELES AL DIA DE: MECHERO ROCK, SERIE Z, RIPOLLET ROCK, SWEEDEN ROCK, GODS OF METAL, BANG YOUR HEAD, WITH FULL FORCE, WACKEN, SUMMER BREEZE, BLOODSTOCK... CD REVIEWS DEMOS "SOUL TAKERS" CD REVIEWS INTERNACIONAL : DRIVE SHE SAID, ARTENSION, SOILWORK, TALISMAN, BRAZEN ABBOT, BOB CATLEY, CHARGER, DEREK SHERINIAN
MANTRA de Costa Rica,tour 2003
[2003-06-08]
En estos dias tocaremos en varios festival Italianos con grupos de prestigio internacional como LACUNA COIL,LABYRINTH,VIRGEN STEEL,VADER,THEATRES OF VAMPIRES,BEHOLDER,FIRE TRAILS y muchos otros nuestro tour por Italia,luego de Europa y para cerrar con broche de oro tocaremos en Mexico, algunos lugares en donde tocaremos:Aguascalientes,Distrito Federal,Tijuana,Monterrey,Queretaro,Chiapas,Merida,Tampico,Puebla,Cuernavaca y Acapulco,en estos dias ademas pasaremos por la Republica Checa en donde tendremos la oportunidad de hacer tres conciertos en diferentes clubs de este pais,para mas informacion ver el sitio de uno de estos festivales www.agglutination.it tambien te recordamos que ya esta a la venta nuestro ultimo CD "Creature"
Tartarean Desire update
[2003-06-08]
This is Vincent from the Tartarean Desire webzine with the latest updates. Once again a new writer has joined the ever growing team that make Tartarean Desire what it is. His name is Alan R. Christensen and he is a metal fan from Utah in the United States. He will mostly be contributing with reviews on classic hard rock / heavy metal albums. I hope you are happy with the website, if you have any suggestions on anything you would like to see feel free to contact me at any time. If you would like to write reviews, interviews or anything else for the webzine just let me know. You will of course be credited for your work.
ONSLAUGHT RECORDS Mas Metal Enfermo
[2003-06-08]
Nos ha hecho llegar 4 producciones letales : The Chasm: Conjuration Of The Spectral Empire CD, la maquina de Ancient Death Metal Foeticide: War, Domain and Torment CD, tocando un potente War Melodico Death Metal Argentum: Stigma Mortuorum CD, en la linea oscura de siempre Satanic Sympho Dark Metal Obeisance: Lucifer Master CD, excelente old school Black Metal Todos los CDs a un precio super especial $130 cada uno y si adquieres los 4 te los dejamos en $120 C/U Metal Abominations CD sampler GRATIS Gastos de envio $50 pesos Mexico Para nuestros amigos de sudamerica los CDs estan a $13 dolares c/u, si compran los 4 a $12 dolares c/u Gastos de envio: $7 dolares ++ Metal Abominations CD sampler GRATIS en cada orden ++ Otras novedades en Onslaught Records son Zammak(mx):Fortress-digipack CD-Death Metal Violent -$100 /$10 usd. Excarnated(aus):Homicidal Decimation CD-Brutal Death killer $140 /$14 usd. Vinterriket(ale):Winterschatten CD-Black Metal Ambient -$140 /$14 usd. Alkonost(rus):Alkonost CD-Pagan Black Metal-$140 /$14usd. Bloodreaping(mx):Feasting The Weak CD-Excelente Death Metal -$100 /$10 usd
DEA DESDE EL INFRAMUNDO
[2003-06-08]
DEBIDO A QUE EL NUEVO CD ESTA PROXIMO A SALIR SE HAN AGREGADO 2 TRACKS EN FORMATO MP3 ASI COMO LA LISTA COMPLETA DE LOS TEMAS INCLUIDOS EN EL CD.
STEEL MADNESS E-News - Issue 74, June 2003
[2003-06-08]
4 new interviews are now added: -CRUSTACEAN, thrash/death from The Netherlands -NECHBEYTH, black metal from Singapore -SURRENDER OF DIVINITY, black metal from Thailand -PYRON, death metal from Malaysia The NECROTIC CHAOS "Regime Grotesque" Contest The contest have already end. Details about the contest in will be sent in a separate email to this list members. We have a new forum, run by the guys in Hellawaits Zine. The new forum will be more interesting. The url: http://blazing.hyperboards.com We also want to inform Wang Xiao of Painkiller Magazine (China) is our new writer and will contribute reviews and reviews for both Steel Madness and South East Asia Metal. You will read more about China metal scene soon.
Noticias de Catarsis Metalera
[2003-06-08]
Catarsis Noticias Este es el primer correo de noticias, aqui te enteraras de las nuevas modificaciones que tiene catarsis-metalera, y conocer mas a tus bandas favoritas asi como tambien sabras de toques, lanzamientos de albumes y muchas promociones que estan en camino. MP3 Ya esta disponible el mp3 de Sendero Nocturno "Cantico al exilio". Ingresa a Catarsis Metalera y bajalo. Bandas Las bandas que tiene sus secciones ya listas son : - Selvtier - Ethernal - Vertigo - Fallen Souls
Noticias de la banda mexicana CYTHADEL
[2003-06-08] Banda | Band: CYTHADEL
El proximo 14 de Junio del presente estaremos en Monterrey, tocando en el PRIMER FESTIVAL CULTURA DEL METAL, que sera en el Museo de Culturas Populares, en el Barrio Antiguo de Monterrey en Abasolo y Mina.
Agora News letter Mayo/ Junio
[2003-06-04]
Reciban un saludo de parte de AGORA. En esta ocasión nos complace informarles, que la producción de las voces y mezcla del nuevo ¨DEMO¨, será nuevamente realizada por Toño Ruíz (Productor de Segundo Pasado). Este material contendrá 3 temas nuevos cantados tanto en ingles como en español, y esperamos que esté listo a finales de mes. También les informamos que la sección de Multimedia estará lista en unos cuantos días así como nuevas fotos. Finalmente aquí están las nuevas presentaciones que tendra el grupo en éste final de mes y Junio (probablemente aparezcan algunas más en el interior de la República).
IMPAIRED ZINE UPDATE
[2003-06-04]
Intie of DEAD INFECTION (reformed) AVAILABLE NOW. Also thousands of reviews (official and others in any supports…)
NIHILISTIC HOLOCAUST Webzine/ Prod Update
[2003-06-04]
Last updates: about 60 reviews, ints of HYPONIC, SUHRIM, SLAYER Mag, FUNEBRARUM, TORMENT... Next Releases: - TORMENT (Fra) Demo CD (Out Soon! Brutal death) - TRIBUTE TO GODFLESH Double CDr Distro: http://www.nihildistro.fr.st CDs à 9-10 Euros, Demos et Eps à 4 E... PORT COMPRIS! GERBE OF LIFE Brutal Grind/Death: http://site.voila.fr/GERBE SPLIT CD w/ REPUDIATE out now!! HUTT is a new Grindcore band from Brazil. The band has just got a new demo, you can visit their webpage and download all the demo here: http://www.hutt.ca.tc/ Opinions are wellcome in the guestbook!
Frost Like Ashes Newsletter
[2003-06-04]
Well its time for another wonderful edition of the Frost Like Ashes newsletter! Things have been busy for FLA as we have been writing tons of new material for our next release, Tophet. Currently we have 9 songs that we plan on having on the album, and we are working on writing more before we record. Speaking of Recording, Frost Like Ashes has been testing out some studios to see who we want to work with on the next album. So far we have come to no conclusions, but we are confident that we will find what we need. Talks with a producer are also in the works and we expect Tophet to be a classic Black Death metal album! Here is a list of songs that will be included on Tophet : Shattered // A Terrible Visitation // A Cruel Verse (we feel that this song needs to be rerecorded) // Nightfall // The Hoarfrost Ensemble // Desecrator // Untitled(instrumental) // Execution // Of Spirit and Power We should enter the studio in August and have it completed by September. Expect Tophet to be faster, Heavier and more intense than Pure As The Blood Covered Snow. We plan on taking our music to new extremes!
Deafness Chapter 14
[2003-06-04]
Hi there, There is the 14th Deafness Chapter and we are still late in our e-zine system. This comes from our other activities which took us a lot of time. That's the reason why our webzine on http://listen .to/deafness is only now updated. Yes, we have just finished the Areler Metal Fest which was a success. We are proud to have made discover these fantastic bands to our local public. People who missed the show now regret it. So we think there will be more people for our next edition. Due to a problem with time and sponsors (we still searching for it), our zine is delayed. But "Rock 'N Gaume" zine special Metal (in French only) is already available with reviews of Escutcheon, Depraved, Xenomorph, Ever Since, Never Light Horizon & Hybrid Viscery ; some interviews, the Metal biography, … If you want to get one for free, contact us at deafness@wanadoo.be In other news, we released the second edition of the mighty "Killed By Deaf ness". This is the second part of the best Metal band for this moment. Killed By Deafness is THE compilation Metal Heads have to own. A reference of Belgian, French, Dutch, German, American,... bands. Heavy, Thrash, Death, Black, Brutal Death and Grindcore. Here are the Metal style you will be able to hear. Take a look at http://listen.to/deafness to get more infos.
PRIMAL AGONY UPDATE 2/6/03
[2003-06-04]
Hello Everyone, First up don't forget the Post-Life Disorder comp is drawn next Sunday so time to get those entries in if you haven't. Plus will have two new comps stating in the next couple of weeks. This latest update includes an interview I did with Adelaide band Diatribe, plus 14 CD reviews reviewed by myself, Krozza or Justin.
DEA DESDE EL INFRAMUNDO
[2003-06-04]
Que tal el master del nuevo cd "deja que los cielos ardan" esta terminado, ahora solo falta esperar el proceso de maquila el cual se planea que este listo para finales de octubre o antes de ser posible, la lista de tracks asi como arte de portada se podra checar en el sito de la banda dentro de 2 dias, asi mismo algunos nuevo temas en formato de mp3 para que los escuchen, por otro lado el tan esperado tributo a anarchus en el cual dea participa con el track "500 years of infamy" ya se puede conseguir en el chopo o con el sello goatsucker records, para mas informacion chequen el sitio de la banda. ------------------ SHOWS --------------------------- SABADO 7 DE JUNIO RADIO CITY, ZONA ROSA, GENOVA N. 59 COPERACION $60.00 ACCESO 9:00 PM
MADHOUSE METAL WEBZINE ACTUALIZACION 3/6/03
[2003-06-04]
3/6/03 ENTREVISTAS INTERNACIONAL CON MANNI DE "GRAVE DIGGER" Y SEAN PECK DE "CAGE" no olvides leer las de "TALISMAN", "SINISTER", "SEVEN WITCHES", "USURPER", "EVERGREY", "ANTHRAX" , "SINNER"...) 3/6/03 CD REVIEWS INTERNACIONAL SOILWORK, TALISMAN, BRAZEN ABBOT, BOB CATLEY, CHARGER, DEREK SHERINIAN 3/6/03 MADHOUSE RADIO SHOW NOVEDADES DEL PROGRAMA EN DIA DE HOY, LISTA DE LO MAS PINCHADO EN MAYO... 3/6/03 AGENDA GIRAS: APOCALYPTICA, SEPULTURA, DOKKEN, MIKE TERRANA, DEEP PURPLE, DIMMU BORGIR, BONDED BY METAL OVER EUROPE, THIN LIZZY, HATE ETERNAL... CARTELES AL DIA DE: SERIE Z, RIPOLLET ROCK, FESTIVAL NUNCA MAIS CASTELLON, SWEEDEN ROCK, GODS OF METAL, BANG YOUR HEAD, WITH FULL FORCE, WACKEN, SUMMER BREEZE, BLOODSTOCK, METAL MANIA...
-LÖRIHEN- NOVEDADES
[2003-06-04]
El pasado sabado 31 de mayo LÖRIHEN se presento en la ciudad de RIO GALLEGOS. Luego de un extenso viaje de mas de 36 horas la banda llego al sur para dar un show de casi dos horas. El lugar en la ocasión fue el CENTRO GALLEGO y asisitieron al mismo aproximadamente 350 personas. Desde ya queremos agradecer la buena predisposición y hospitalidad brindada por la gente de RIO GALLEGOS. Las presentaciones del mes de junio del PARADIGMA TOUR serán: SÁBADO 14 de JUNIO -LA RIOJA- VIERNES 20 de JUNIO -RIO CUARTO- SÁBADO 21 de JUNIO -LA FALDA- LÖRIHEN formará parte de un show a beneficio de los inundados de SANTA FE a realizarse en CEMENTO junto a HORCAS, para mediados de mes.
CARNAL LUST Updates
[2003-06-01]
BIG NEWS FOR THE BAND : We are from now on 5 in CARNAL LUST, we have to recruit a bass player, considering nickro wants to be devoted only to the song. It is Julien, which will replace it with low. We have also to recruit guitar player in the person of Nico which also officiates in REPUDIATE and for those which would not be well-informed yet, Jerome decided to stop the drum for reasons which are clean for him, but it will remain with us as long as we will not have to find his substitute, it is very cool of its share. If drummers are interested to take the drum within the band, contacts us (carnallust@free.fr). We are opened with all proposals. For those, which that interests the photographs of both newcomer will be soon on line. We also search for concerts to make in France and all over the world. If you are interested contact us.
ONSLAUGHT RECORDS presenta REALM OF CARNIVORA
[2003-06-01]
REALM OF CARNIVORA "VERISAD RELVAD" ALBUM CD Infernal Black Metal de Estonia una verdadera avalancha de riffs demoniacos que te haran pedir piedad SUPREMO BLACK METAL Una produccion Mexico-Alemana -trades son bienvenidos contactanos -wholesale/mayoreo tambien - muy pronto en las necrocuevas de Onslaught Records ONSLAUGHT RECORDS, ha sufrido modificaciones hemos cambiado de servidor, ahora somos www.onslaughter.net nuestro nuevo mail es info@onslaughter.net estamos preparandonos para ofrecerles un mejor servicio de ventas por internet asi como tambien estamos trabajando en un nuevo webzine Onslaughter Webzine por lo cual invitamos a todas las bandas de latinoamerica a contactarnos y mandarnos lo ultimo dentro de sus actividades. En dado caso que deseen ser reseñados favor de mandar promo material a la direccion señalada abajo de esta newsletter. IMPORTANT: we gonna do a domain change so the new server is www.onslaughter.net and our official mail info@onslaughter.net -take note about it -
Blow out sale at The Basar
[2003-06-01]
Blow out sale at The Basar ! First off, HERETIC "Devilworshipper" CD is finally out and can be ordered through The Basar. Other distros who want to carry HERETIC or any other BW or WB titles contact sales@barbarianwrath.org for wholesale prices. There will be no trades. Second, we are closing The Basar and having a blowout sale. We don4t have enough time for all this anymore so the question was to either close the label or the distro. We will still sell our own releases in the future but nothing else anymore. To get rid of existing stock we are bringing back the "666 Pack" with slightly altered prices. 6 CDs from the list at www.TheBasar.org will cost you 60 EUR (for Europe) 70 USD (for overseas). Pick fast while supplies last, there will be no restocks ! Reservations (highly recommended) and questions must be mailed to orders@thebasar.org !
Visit BrutalizedRecords.com ...and enjoy the BRUTALITY
[2003-06-01]
- BRUTALIZED RECORDS IS OFFERING TONS OF MATERIAL: BRUTAL DEATH GRIND (C) GORE MUSICK & others genres. - Check out our E-Store and buy from anywhere WorldWide - Sign in to the Sickest Online Store and you'll be amazed by the unbelievable benefits
May 29th, 2003 - Tartarean Desire Update
[2003-06-01]
Hi there! This is Vincent from the Tartarean Desire webzine with the latest updates. Because of exams I have not been able to do a real update for a while but there are a lot more material coming up during the next couple of weeks.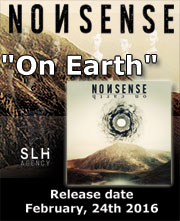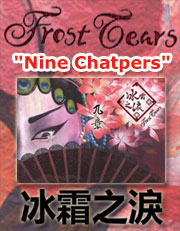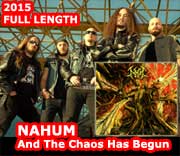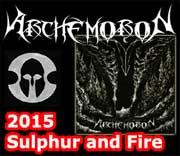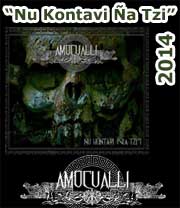 VIDEO
---
ENTREVISTA CON SICK SOUL [2016.08.13]
Banda activa de 1998 a 2005.
Grabado por Milady Noise
EAP, Monterrey, N.L. México
Agosto 2016
Editado por Milady Noise
Monterrey, México
Mayo 2017
Banda | Band:
SICK SOUL
---
---
THE FALLACY - Lost In Disguise (Official Video)
The Fallacy's new official single 'Lost In Disguise'
Video Produced and Directed by The Fallacy
Edited by Dario Chaparro
Post Production by The Fallacy
Cover Art design by Hatim Bahia
Banda | Band:
THE FALLACY
---
---
ENTREVISTA CON GRIMORIAN | BLACK RING [2017]
Grabado y editado por Milady Noise
Monterrey, N.L. México
@2017
Banda | Band:
GRIMORIAN
---
---
DUNKELNACHT - Ritualz Of The Occult (Lyric video)
Starring M.C. Abagor.
From the 2016 "Ritualz Of The Occult" EP.
Video directed by Nicolas Bouché, Heimdall & Alkhemohr.
Banda | Band:
DUNKELNACHT
---
---
Grimorian - Crescent Hotel
Album: Black Ring (2015)
Banda | Band:
GRIMORIAN
---