AD ASTRA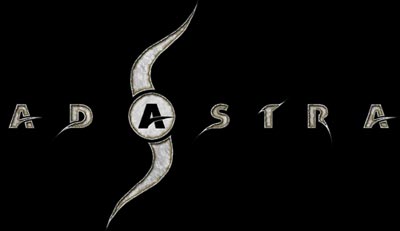 AD ASTRA - Open Wide (2012)


Banda | Band:
AD ASTRA
Fecha | Date : 2012-09-01

AD ASTRA - Open Wide (2012)
01. Paycheck
02. Fake
03. The Substitute
04. Into Sour
05. Binary Bravery
06. Borderline
07. Wings of the Vulture
08. Finite
09. Director's Cut
10. Undone
11. Sledgehammer**

** Perer Gabriel cover


---


All music by AD ASTRA
All lyrics by Peter Erdelyi

Recorded, engineered and mastered by Gábor Vári at Black Hole Sound Studio Szeged, 2011
Booklet design by Csaba Erdélyi and Zsuzsanna Szentpéteri
Cover image by Dénes Richter

AD ASTRA is:
Peter Erdélyi - Vocals / Guitars
Márton Kliment - Drums

This album have musicians and vocalist guest from bands like Megazetor, Angertea, Salvus, Stonedirt, and few more.

AD ASTRA - Crust of Ego (2008)


Banda | Band:
AD ASTRA
Fecha | Date : 2008-02-01

AD ASTRA - Crust of Ego (2008)
01.- No Contact
02.- Stranger Faces
03.- Crust Of Ego
04.- One Minute Silence
05.- Waves
06.- 2.7K
07.- The Otherself
08.- Hold Me, Thrill Me, Kiss Me, Kill Me**

** U2 cover


---


All music written by AD ASTRA except ** originally written by U2
All lyrics written by Peter Erdélyi
except "No Conctact" by Csaba Erdélyi and Peter Erdélyi
"One minute Silence" by Márk Spala, Peter Erdélyi, Csaba Morvai
** Written by Bono


Recorded at Studio Denevér, in Szolnok Hungary in April 2007
Engineering and Mastering Zoltán Cserfalvi
Cover artwork and design: Anna Pukánszky
Band photography: Mária Ladányl

This album was released in February 2008 by Nail/Hammer Records, a Hungary's major rock/metal label, and it was distributed throughout the whole country.


AD ASTRA is:
Péter Erdélyi - Guitars / Vocals
Csaba Morvi - Lead Vocals
Márton Kliment - Drums
Csaba Erdélyi - Bass
Márk Spala - Guitars
PROMO ON-LINE