GANADOR DEL CD DE CYTHADEL "Tears Streamed Down"
[2002-05-28] Banda | Band: CYTHADEL
Felicidades a Omar Ramirez de Saltillo, Coahuila quien contesto con los datos completos como se indica en la promoción.
ETERNAL FROST # 12
[2002-05-28]
THE ISSUE #12 IS ON LINE NOW! CHECK THIS WEBZINE. YOU WILL SEE JUST PURE AND TOTAL UNDERGROUND http://www.eternalfrost.cjb.net
NOTICIAS DE LA BANDA MEXICANA LUST
[2002-05-28]
Lust esta preparando lo que sera su primer L.p con American Line que posiblemente se titule "Masturbated" y una posible gira en el interior de la republica con la banda Zamak.
CENOTAPH PRESENTANDO SU NUEVO CD
[2002-05-27]
CENOTAPH estará presentando su nuevo cd el próximo día 16 de junio 2002. Ver METAL AGENDA
TOUR TIERRA SANTA EN MEXICO
[2002-05-27]
Viernes 7 Junio Guadalajara
Sabado 8 Leon
Domingo 9 Los Reyes-La Paz Estado de México (Auditorio Municipal)
100 pesos

Viernes 14 México DF Rockotitlan Canal de Miramontes 2640 tel. 5677-7374 100 pesos Abren Clover y Agora

Sabado 15 Puebla
Domingo 16 Valle de Chalco Edo. Mexico
Domingo 16 Tlalnepantla Arena Lopez Mateos Emilio Cardenas 28 Centro de Tlalnepantla
100 pesos
SERUM Newsletter 05/2002
[2002-05-24]
Dear friends,
once again some news concerning the band SERUM. There's 2 events we'd like to announce:
No. 1: "7for4" CD presentation on June 6th
Not really a SERUM gig, but with Klaus and Markus of SERUM also being members of the band "7for4", alongside Wolfgang Zenk on guitar (ex- Sieges Even), this might be interesting for SERUM fans, too. Their music is described as "InstrumentalJazzFunkGypsyMetal"... Date: Thursday June 6th 2002, 9:00 p.m. Venue: LOFT, Friedenstr. 22, Munich (right across Ostbahnhof, near Kunstpark Ost) further information at www.7for4.de
No. 2: Festival on June 13th
The Munich Heavy Rock Festival featuring 4 bands: PRIVATE SECRET + SERUM + WAYWARD + DREAMSCAPE Special bonus: Each visitor will get a free copy of the festival-CD containing 1 new song from each band!!!
Date: Thursday June 13th 2002, 8:00 p.m.
Venue: Feierwerk, Hansastr. 39, Munich
NOTICIAS DE LA BANDA MEXICANA CALVARIA
[2002-05-21]
Les informamos que debido a un lamentable accidente, nuestro bajista Laszlo Kalloi se verá imposibilitado de tocar con CALVARIA durante algún tiempo, esto no será motivo para que la banda cancele compromisos, el lugar de Laszlo lo ocupará un bajista interino, CALVARIA espera tocar con Laszlo en poco tiempo.
CALVARIA se presentará éste Sábado 25 de Mayo (VER SECCION METAL AGENDA)
Nos encontramos trabajando muy duro en el nuevo material de CALVARIA el cual estamos próximos a grabar.
Pronto subiremos a la página información de la banda
ZOTZ EN VIVO !!!
[2002-05-21]
Hola reciban un saludo !!! Este 1 de junio a las 22:00 hrs. se presentara ZOTZ en Teziutlan, Pue. en el bar La Cueva, estaran tambien Heavens Nearby y Sarcasmo. Esperemos que se puedan dar una vuelta y metalear un rato con nosotros !!! visita:http://zotz.iuma.com
RECITAL DE POESIA DE GITO MINORE
[2002-05-20]
Les informamos que a causa del paro general de la cgt del dia 22 de mayo proximo, el recital se ha suspendido hasta la siguiente fecha: miercoles 19 de junio, 18.30 hs. ENTRADA LIBRE Y GRATUTITA RECITAL DE POESIA DE GITO MINORE PRESENTANDO SU CD DE POEMAS "FUEGO EN PECHO" INVITADO GUSTAVO ZAVALA (BAJISTA DE TREN LOCO) EN LA BIBLIOTECA JOSE HERNANDEZ (BOQUERON 6753 - CAPITAL) A 6 CUADRAS DE LA ESTACION LINIERS ALT. LISANDRO DE LA TORRE AL 600 - COLECTIVOS: 117 Y 80 CONTACTOS: gitomin@yahoo.com.ar APOYAN ESTA MOVIDA POETICA: IMPRENTA BODY-PEL (ERCILLA 6701 - CAPITAL) - REVISTA "RED BARRIAL" RADIO FM 96,9 DE LINIERS - YUGULAR RECORDS
ANIMAS FESTUM
[2002-05-20]
ANIMAS FESTUM (Fiesta de las Almas) Junio 22 del 2002 - Circo Volador. Más información : Ver METAL AGENDA
FORLORN magazine is updated
[2002-05-20]
FORLORN magazine http://forlorn.search.bg is updated with interview of Johnny - the bass & vocals of the cult UNLEASHED!!!! Greetings: Forlorn Reality Team
StrommoussHeld is now finalising their debut album 'Behind the Curtain'
[2002-05-17]
StrommoussHeld is now finalising their debut album 'Behind the Curtain' at Polish 'Green Studio', which will be released by Avantgarde Music (Behemoth, Carpathian Forest and others). 'Behind the Curtain' will contain 9 compositions of psychodelic, industrial, progressive and symphonic black/dark metal (70 minutes of music!!!). Beatiful music and great quality of sound are synonyms of 'Behind the Curtain'. We are very proud to announce that Atreju (lead guitar) joined the StrommoussHeld. After the recording session StrommoussHeld will start rehearsals with him because of future concerts... Feed your curiosity at: www.strommoussheld.prv.pl or www.sh.art.pl . Band contact: maels@sh.art.pl or maels@poczta.onet.pl
BEHOLDING SIGNS tocará el 24/mayo/2002
[2002-05-14]
Despues de un largo rato la banda vuelve a presentarse en vivo el 24 de mayo junto con ERESHKIGAL .... (ver sección METAL AGENDA)
DIES IRAE's website
[2002-05-13]
VISIT THE OFFICIAL SITE OF -DIES IRAE- http://diesirae.8k.com
Into The Gore CD & T-shirt
[2002-05-13]
INTO THE GORE - Pain Must Be Amplified CD 2002 (METAL AGE PRODUCTIONS - MAP 027) & INTO THE GORE - I Am Flesh T-Shirt Finally, the debut CD of Into The Gore and the first ItG T-shirt ever can be ordered online. In order to listen to 3 mp3s of the CD you can go to www.mp3.com/into_the_gore . For further info on the band visit www.IntoTheGore.com
SICK SOUL / SE BUSCA VOCALISTA
[2002-05-10]
Sick Soul esta buscando vocalista, contacto : to_reach_the_stars@hotmail.com
Welcome back to DROWN INC.
[2002-05-09]
New website about the band DROWN INC., visit http://www.drowninc.de
We have a new musicsite online. It's at "My Own Music" you can hear and download 4 songs of the 2001 studiosession if like to.
http://drown_inc.myownmusic.de/
TORNADO CD Album is OUT NOW / RELEASED !!!
[2002-05-08]
TORNADO CD Album "Triumph of The King" is OUT NOW / RELEASED !!! 06 - MAY - 2002. ANGULAR RECORDS NEWS http://www.angular-records.com/prod/sk8226e.htm http://www.angular-records.com/prod/prode.htm Tornado, sophisticated True Heavy Metal, with elements of Epic Power & Progressive Metal... Simply, they are Iron Maiden in a progressive metal suit, mixed with old medieval, renaissance and baroque neoclassical music! To summarize, all fans of the classic Iron Maiden, Manowar, Dio, Helloween & Gamma Ray albums definitely will love Tornado ! But if You are in progressive/neoclassical metal too, if You are a fan of Queensryche, Shadow Gallery, Symphony X or Angra, You will like much of what Tornado has to offer. Don't miss one of the mega surprises of the year !!! http://www.angular-records.com http://www.angular-records.com/newse.htm
NIHILISTIC HOLOCAUST Webzine
[2002-05-08]
Hails! I'm doing a website called NIHILISTIC HOLOCAUST that's in massive reconstruction. If you want reviews in the webzine, you can send us promos! website: http://www.nihilistic.ca.tc/ Let me know! Gab NIHILISTIC HOLOCAUST 9, rue de la scarpe 59552 LAMBRES LEZ DOUAI FRANCE
MetalAge Tampico-Mexico
[2002-05-08]
HAIL!!! Metal Warriors, Escribe Blackie Editor del Samadhi'Zine para anunciarles que esta en forma una tienda especializada de Metal en Tampico, Donde podran encontar Cd's, Tapes, Vynils, Magazines, Fanzines, Videos relacionados con generos como el Heavy, Thrash, Death, Doom, Black Metal, si tienen oportunidad de visitarla la direccion es: Calle 20 Nov. #401 Nte. Z.C. Tampico,Tamps. Mexico. Tel. 01 (833) 3 34 62 75 o mi mail Samadhi_blackie@hotmail.com
ICONOCLAST TOUR 2002
[2002-05-08]
Sab/19/05 POEMA ARCANUS, LAPSUS DEI, THE EVENING VULCANO PUB, Bulnes c/n San Martín, TEMUCO 23:00 hrs $2500 (antici.) $3000 (mismo
Sab/20/05 POEMA ARCANUS, UNDERCROFT, DOGMA, MASSAKRE TEATRO PROVIDENCIA, Santiago. ---- ----
06/06/02 Santiago / House of Rock / Presentación acústica.
29/06/02 Osorno / con In Limine y otros.
Pronto nuevas fechas a confirmar y más info de precios horarios, etc.
3er disco de BURIED DREAMS
[2002-05-08]
El 13 de mayo del 2002 saldra a la venta el 3er disco de BURIED DREAMS llamado NECROSPHERE, que fue producido nuevamente por Fredrik Nördstrom en Gotenburgo, Suecia.
SOBRECARGA RADIO SHOW
[2002-05-05]
Saludos amigos y seguidores de " Sobrecarga ": Solamente les escribimos, para recordarles que " Sobrecarga " está de regreso, ahora en el 96.5 de FM. (XH-TLAX) Radio Altiplano, está estación de Radio pertenéce al Gobierno del Estado de Tlaxcala, nuestro primer programa en vivo será éste Sábado 04 de Mayo y transmitirémos de 21:00 a 23:00 Hrs. Por estar en el lugar más alto de la Cd. de Tlaxcala, tendrémos una cobertura más amplía, pues llegarémos a Puebla, Hidalgo, el Edo. de México y en algunas partes del D.F. Les damos el teléfono de Radio Altiplano 46-259-60 y si llaman de otro estado, tienen que marcar (01-246) 46-259-60 Sin más por el momento y agradeciendo de antemano su apoyo. ATTE: Alfredo Chávez G. Productor de " Sobrecarga ".
El mes de Mayo con la promoción del 20% de descuento en TODA LA MERCANCIA
[2002-05-05]
THE ART RECORDS El mes de Mayo con la promoción del 20% de descuento en TODA LA MERCANCIA. http://www.theartrecords.com/PROMOCIONES/genenecio.htm La promoción es únicamente del 1ro al 15 de Mayo o hasta agotar existencias. Los precios NO incluyen costos del envio. Cualquier duda o comentario info@theartrecords.com Oscar Reyes Torres The Art Record http://www.theartrecords.com/ info@theartrecords.com THE ART RECORDS SILENT CRY (artCd 002) "Goddess of tears" (Digipack) $120 Grandes orquestación bello doom goth metal PETTALOM (artcd 0001) "Wine of the night" $120 Grandios album debut, metal melódico con una bella voz de soprano. Destinado a ser una gran banda Próximamente: DARK LUNACY "Devoid" Hermose e intenso death metal sinfónico. CADAVERIA "Shadws' Madame" Cadaveria ha dejado OPERA IX!! En distribución exclusiva NECRODEATH Black as pitch $130 Intenso death thrash SHELLYZ RAVEN Desolation $140 consulta nuestra página www.theartrecords.com
Bizzare agency & Shindy productions prudly presents
[2002-05-01]
09/05/02 Club Edison garden Brno: AMON AMARTH (sweden), CALLENISH CIRCLE (holland), VOMITORY (sweden), SINS OF OMISSION (sweden), DEPRESY (slovakia) and ABSURD CONFLICT (brno) - entrance fee:300/320 Czk
12/05/02 17:30 Club Black Pes-Praha Klánovice: DEEDS OF FLESH (usa), DISGORGE (usa), PYAEMIA (holland), MALIGNANCY (usa), GODLESS TRUTH (cz) a INTERVALLE BIZZARE (cz), vlezne:300 Czk
Info +420608967818, +420603718829
RAVAGER
[2002-05-01]
WWW.THE-RAVAGERS.COM WWW.OSMOSEPRODUCTIONS.COM STAY IN TOUCH METAL BROTHERS !!!!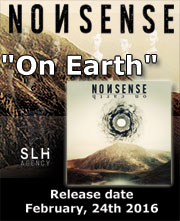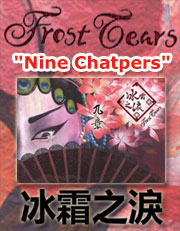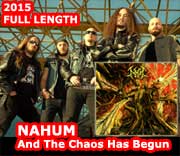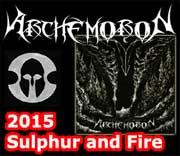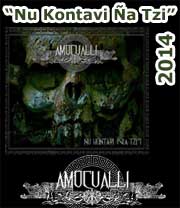 VIDEO
---
ENTREVISTA CON SICK SOUL [2016.08.13]
Banda activa de 1998 a 2005.
Grabado por Milady Noise
EAP, Monterrey, N.L. México
Agosto 2016
Editado por Milady Noise
Monterrey, México
Mayo 2017
Banda | Band:
SICK SOUL
---
---
THE FALLACY - Lost In Disguise (Official Video)
The Fallacy's new official single 'Lost In Disguise'
Video Produced and Directed by The Fallacy
Edited by Dario Chaparro
Post Production by The Fallacy
Cover Art design by Hatim Bahia
Banda | Band:
THE FALLACY
---
---
ENTREVISTA CON GRIMORIAN | BLACK RING [2017]
Grabado y editado por Milady Noise
Monterrey, N.L. México
@2017
Banda | Band:
GRIMORIAN
---
---
DUNKELNACHT - Ritualz Of The Occult (Lyric video)
Starring M.C. Abagor.
From the 2016 "Ritualz Of The Occult" EP.
Video directed by Nicolas Bouché, Heimdall & Alkhemohr.
Banda | Band:
DUNKELNACHT
---
---
Grimorian - Crescent Hotel
Album: Black Ring (2015)
Banda | Band:
GRIMORIAN
---