Association La Horde
[2002-06-29]
Hi, Finally, Deranged (Swe) will can't play the 9th november 2002. So we actually searshing a third band to play with Houwitser (Brutal Death / NL) and Gurkkhas (Death Metal / FR) in La Roche sur Yon (FR) (in Black Metal, Death Metal or Grind Core style)
Autumn Flowers(Doom Metal) Brazil
[2002-06-25]
Greetings
I´m sending to you this simpIe message for introduce ours Doom Metal brazilian band "Autumn Flowers" for your appreciation. In this website, you can find ours music in MP3 format for free download. If you really enjoyed our work, please, help us showing our music to your friends. Thanks!

http://artists.mp3s.com/artists/350/autumn_flowersdoom_metal.html
SPLATTERED Webzine
[2002-06-25]
Visit the SPLATTERED Webzine that includes interviews of DISGUST (Fra), EXHUMED, GERBE OF LIFE, GORELORD and IMPALED. + reviews.

http://listen.to/goregrind

Forthcoming ints: KAAMOS, INHUMATE and INRAGE.
SOUTH OF HELL Webzine
[2002-06-25]
Check out the SOUTH OF HELL Webzine from Peru.
New interviews of ABSU, GERBE OF LIFE, INFESTUM and NOCTUM.
A bash of reviews.
http://southofhell.cjb.net/
Bands: get in touch for reviews!
GERBE OF LIFE -cd "Gerbe Of Life"
[2002-06-25]
The band has recorded a self released Demo-CD called "Gerbe Of Life" that has been passed through the underground with rather positive reactions.

They actually have signed a deal with Skull Fucked Productions (the guys who also run the fanzine and organize the Skull Fucked festival). A split CD with another band will be released in September 2002.
NIHILISTIC HOLOCAUST Webzine
[2002-06-25]
New interviews of: INSISION, DAN SEA GRAVE, EVIL BIKER, DISGUST, DROWNING, INHUMATE, METALLIAN... (a good part isn't actually translated in english). A good amount of reviews A MP3s section from the reviewed bands. Some old interviews added.
IN EXTREMIS RADIO-SHOW
[2002-06-25]
Hi folks ! Feel free to visit my website: http://www.hertzcorrupt.fr.fm

A few interviews have been added: DISCARD > industrial-metalik-hardcore GERBE OF LIFE > grind-death insanity GRIMORIA > freezing black-metal INRAGE > total thrash-attack KAAMOS > oldschool death-metal PUNISH YOURSELF > elektro-terror + YYRKOON, BROKEN EDGE, DROWNING & DISARMONIA MUNDI.

Please note that all these interviews will be compiled for a free paperzine (IN EXTREMIS zine) which will be given away for free in recordshops & via mail.
THRONEUM - news
[2002-06-24]
In the end of 2002 there are planning a few European gigs with DESTROYER 666 and WITHCHMASTER

Upcoming stuff:
ANIMA DAMNATA / THRONEUM "Gods Of Abhorrence" - split CD (Pagan Records) - autumn 2002
THE REBELLION / THRONEUM "Channeling The Vortex Through The Spheres Of Ancient Time" - split 7"EP (Macabre Operetta Prod) - autumn 2002
THRONEUM 7"EP (Maleficium Rec) - autumn 2002
THRONEUM Old Death's Lair - LP (SombreRec) - fall of 2002
THRONEUM 7"EP (Downfall Rec) - beginning of 2003
Mar de Grises - Noticias | News
[2002-06-24]
Mar de Grises - News
"We officially release our demo!!" We finally have the first official Demo CD (NOT CD-R) for sale... 40 minutes of bitterness and despair. For now the only way to purchase the CD is by contacting us directly, but we are looking for distributors around the glove so the price won't change so much from place to place. If you are interested in helping us in this matter, don't hesitate and contact us to mdg@vtr.net or Fone/Fax + 562 3258523.
Mar de Grises - Demo In Chile $2500 pesos
The rest of the world US$5 dollars plus shipping expenses

"If you haven't heard the songs get, you can down load two full mp3 songs at http://www.mp3.com/mardegrises or directly from the web site."

Mar de Grises - Noticias
"Mar de Grises demo a la venta!!!" Son 40 minutos de intensa amargura... En Formato CD (NO CD-R), en Slim Case, con portada que incluye las letras de las canciones. Si eres de Chile, en Santiago lo podrán encontrar en la Tienda The Knife del Eurocentro, o contactándote con la banda. Para adquirirlo desde fuera de Santiago debes escribir a Corvus Distribuidores, quienes temporalmente tienen como e-mail de contacto grindermagazine2002@yahoo.com Si deseas adquirir el demo, no dudes en contactarte con ellos, o en su defecto con nosotros a mdg@vtr.net

Mar de Grises - Demo (precios desde Mar de Grises) En Chile $2500 pesos + gastos de envío
Resto del Mundo US$5 dolares + gastos de envió

"Para quienes no nos han escuchado, los invitamos a descargar nuestras canciones en http://www.mp3.com/mardegrises o desde nuestro website en la sección disco"
LUZ DE INVIERNO
[2002-06-24]
Actualmente estamos por comenzar a grabar nuestro album debut el 27,28 de junio 2002, con 8 canciones, de los cuales contendra parte de los dos demos y cancion inedita
Himnos Rituales de Guerra Issue # 1
[2002-06-22]
Hailz deathbangers¡¡ Finalmente la esperada primera Edicion impresa de HIMNOS RITUALES de GUERRA esta disponible ; 80 killer paginas (en Ingles) de puro death/black/Thrash/heavy metal holocaust¡¡¡¡

Interviews with: BLOOD STORM, UNLEASHED, LEVIFER, IMPENDING DOOM, EVIL INCARNATE, INSISION, USURPER, GRAVE DIGGER, HADEZ, ATOMIZER, LIBER SPIRITUUM, HATE PLOW BEWITCHED, DECEASED, DISCIPLES OF MOCKERY, IMMOLATION, TWISTED TOWER DIRE, STARGAZER, HARMONY DIES, NUNSLAUGHTER, MALEVOLENT CREATION, VITAL REMAINS, REIGN OF TERROR, UNHOLY TERROR magazine, INCINERATOR, SINISTER, EMBALMED SOULS, NECRODEATH.

Mas: Un compilado tributo de antiguas fotos y flyers de conciertos de los Dioses SLAYER ¡¡¡ y mas de 250 reviews de cd´s, demos y vinilos.

Si tu quiere sentir la sensacion de un antiguo fanzine de papel en tus manos y ademas no puedes soportar permanecer calmadamente frente a la radiacion de un monitor de PC mas que 1 hora ....ordena una copia de nuestro primer número de H.R.d.G..

Adquiere tu copia por U$ 5 (mundo) / $ 10.000 Colombia (incluye envio por Deprisa/ Avianca)

Sellos , bandas , magazine interesado en Cambios Pueden escribirnos

PARA MAS INFORMACION VISTA NUESTRO HELLSITE: WWW.HIMNOSRITUALES.COM

JIMMY RUIZ P.O Box 1451 Popayan Colombia South America
jiruiz@caucanet.net.co
editor@himnosrituales.com
DA LYNX is updated
[2002-06-21]
New Reviews with out mp3: Exsecratum "Andark" (black metal) by Ulde
in program: Abiura", "Admiron", "Ameba", "Astarte" "Assedio", "Black Flames", "Black Twilight","By the Grief" "Cripple Bastards", "Dark Secret", "DemaniaX" "E'Schiattamuort", "Edera", "H.C.B.","Knife", "Exidia" "Fearbringer", "Funereum", "Lethean", "Loco Live", "Lupinaria" "Sinking With Love", "Tiat 5", "Tunguska", "Vortice Cremisi" "Will 'O' Wisp", and more ...
Boring crew
[2002-06-21]
We have a gig in july, and yes again in The Netherlands. We will open the festival Metal Dwells Within Deventer fest 2002. It takes place on 20 July 2002 @ Walhalla, Deventer, The Netherlands. Other bands that day are: Exposing Innards, Putrid Inbred, Pernicious and Ashmolean. It all starts around 8 pm.

Other news is that we are working on a new boring album. We hope to release it @ the end of 2002.

We have also a new url: www.boring.tk

The old one boringmusic.cjb.net is still available (and will stay available too).

That's all for now.
The Boring crew
www.boring.tk
boring@pandora.be
INHUMATE news
[2002-06-21]
INHUMATE is working hard on new compositions (11 ready for the moment, but for a total running time of 23 minutes only...) for their 4th full length album. We can't give a released date because like all the previous albums, this one will be self produced. To all people that never heard about us, don't think that we didn't find a label, we prefer self production for the moment because we are and want to stay a true fucking underground band (and don't wanna fall in commercialism..). But maybe if one day we have a (interesting !!!) proposition may we sign of course :-) !!!

Our "Grwoth" album has been released on tape format (professionnal work) under licence of GRIND YOUR SOUL by :

- MAD LION REC. in Poland (madlion@pnet.pl)
- WITCHHAMMER REC. in Thailand (infernaldemon666@yahoo.com)

Some copies of the tapes are available at the GRIND YOUR SOUL Distro : professeur.burp@libertysurf.fr

The "Growth" album should be soon repressed on tape format (professionnal work) under licence of GRIND YOUR SOUL by - MUZIK BOX REC. in Malaysia (muzikbox@hotmail.com)

INHUMATE features on several compilation all around the world, but will appear on those "big" ones :

- INFESTING THE WORLD (2 professionnal tapes compilation) released by INFEST MAG. (Peru) infest666@iobox.com
- A worlwide brutal metal comp. with 30 bands from 30 different countries released by MISERY REC. miseryrecords@hotmail.com
GRIND YOUR SOUL Distro has been updated.
[2002-06-21]
You can see it and download it on INHUMATE website http://www.inhumate.com
AURORA BOREALIS new cd "Time, Unveiled"
[2002-06-18]
Aurora Borealis new Cd "Time, Unveiled" is complete and will be released july 1, 2002 on Nightsky prod in the USA. The recording features Tim Yeung (Ex Hate Etenal) on drums. The Cd will also be released early 2003 in Europe on Die Hard music.
CERBERUS ya tiene a la venta su nuevo disco
[2002-06-18]
Compralo a un precio promocional solo en el sitio oficial de la banda. Promotional Price only in this web site: www.cerberus.com02.com

No te pierdas el Recital de Lanzamiento del album EBOLA Sabado 6 de Julio, 18:30hrs Local: Antonia Lopez de Bello 56, Barrio Bellavista (ex Centro de Eventos Zoom) Bandas invitadas: MASSAKRE y NECROPHAGO Entradas: $2000 anticipada (a la venta en Traffic Music, Eurocentro) $2500 el dia del evento.

Y aprovecha esta espectacular oferta: Album EBOLA por solo $4000 (Unicamente en el recital)
SUPERTHRIVE in concert
[2002-06-18]
Currently Superthrive is getting ready to hit the road for some Upstate NY tour dates including the Nikstock Festival in Nichols NY on June 21st-June 22nd. The band will be back in town for a local show at The Continental in NYC on July 13th
DEMONIZED : Demons legion returns
[2002-06-17]
Demonized, they are back stronger first full lenght attack from the demons legion soon available on evilvengeance records. Contact & Info demonized666@hotmail.com
Weird Truth Productions : THRONEUM "Old Death's Lair" debut CD
[2002-06-17]
Ancient Nightmarish DEATH Terror METAL!!! price: 12 USD everywhere (P&P included) !!! Old mighty death shall return again!!! Influenced by the old evil raw metallers like Sodom, Darkthrone, Asphyx, etc..., they delivar blasting death terror metal holokaust
Weird Truth Productions
c/o Makoto Fujishima 2-3-11-301 Hayashi/Atsugi, kanagawa/243-0816 Japan
http://weirdtruth.jp
DARKNESS OF BLOOD EN VIVO
[2002-06-15]
ESTE 29 DE JUNIO EN MONTERREY,N.L. MEXICO (VER METAL AGENDA)
RECITAL DE POESIA DE GITO MINORE
[2002-06-15]
MIERCOLES 19 de junio - 18,30 HS. ENTRADA LIBRE Y GRATUTITA RECITAL DE POESIA DE GITO MINORE PRESENTANDO SU CD DE POEMAS "FUEGO EN PECHO" INVITADO GUSTAVO ZAVALA (BAJISTA DE TREN LOCO) EN LA BIBLIOTECA JOSE HERNANDEZ (BOQUERON 6753 - CAPITAL) A 6 CUADRAS DE LA ESTACION LINIERS ALT. LISANDRO DE LA TORRE AL 600 - COLECTIVOS: 117 Y 80
THE UNDERGROUND COLLECTION
[2002-06-15]
THE NEW UNDERGROUND RESOURCE WITH OVER 6.000 METAL DEMOS / REHEARSALS / LIVESHOWS AND MANY MORE FOR TRADE OR FOR SALE!!! I hereby want to inform you all that my new site is now online! My main goal is to create an evergrowing database of Underground Metal bands. Currently, over 6.000 demos / eps / rehearsals / liveshows and so on are available, all items are for trade, many of them are also for sale! The list contains almost every style of Metal, ranging from 1980 - present! I'm currently busy with adding covers, tracklists, recording-infos, bandlinks, biographies and more! Anyone who'd like to contribute is more than welcome! Those dedicated to the Underground are invited to take a look at: www.theundergroundcollection.com
SERPENS AEON en concierto
[2002-06-13]
SERPENS AEON se presentará en Estados Unidos el próximo 29 de junio con las bandas: THOR y LORD GORE (Ver METAL AGENDA)
DA LYNX is updated
[2002-06-13]
New Reviews with mp3: Athanor "Triumph of the Dark Power" (black metal)
New Reviews with out mp3: Exsecratum "Aditus" (black metal)
In program: Abiura", "Admiron", "Ameba", "Astarte" "Assedio", "Black Flames", "Black Twilight","By the Grief" "Cripple Bastards", "Dark Secret", "DemaniaX" "E'Schiattamuort", "Edera", "H.C.B.","Knife", "Exidia" "Fearbringer", "Funereum", "Lethean", "Loco Live", "Lupinaria" "Sinking With Love", "Tiat 5", "Tunguska", "Vortice Cremisi" "Will 'O' Wisp", and more ...
FORLORN magazine - Interview with Therion
[2002-06-11]
FORLORN magazine is updated with few interviews: Christopher Johnson from THERION , BEHEMOTH , JACKAL BLASTER webzine.
Check'em now! So, answer to our poll! We have a new banner rotate system... Banner & link trades are welcome!
Greetings: Forlorn Reality Team
p.s. Soon: PROFANATOR (Primitive Thrash/Black Metal influented by VENOM and MOTORHEAD) official site http://profanator.bol.bg!!!
CHECK A COMPLETE REPORT ABOUT SLOVAK SCENE
[2002-06-11]
THANKS TO MARTIN LUKÁÈ (From the band Nomenmortis) TO SEND US THIS GREAT AND COMPLETE REPORT FROM THE SLOVAK SCENE !!!! TO SEE THIS REPORT CLICK HERE
visita la página de RADIO CUCHILLO
[2002-06-08]
Los invitamos a visitar la nueva version de la pagina de Radio Cuchillo, ahi vamos de nuevo.
La fecha programada para publicarla es el 6 de junio a las 6 horas, y podra ser visitada mediante cualquiera de estas dos direcciones:
http://cuchillo.8m.com y http://pagina.de/cuchillo
Continuamos con la programacion en vivo los lunes a las 22:30 horas, tiempo del centro de Mexico y en cuanto a la programacion 24 hrs / 7 dias de la semana, renovaremos cada mes la lista de rolas para darle mayor movimiento al material disponible.
Sin mas, estamos en contacto.
Agustin.
Radio Cuchillo
Larga vida al metal!
DINAMO FEST III (PANAMA)
[2002-06-08]
LUGAR: CASA DE LA CULTURA - DAVID-CHIRIQUI-PANAMA
OPEN:4::30PM
FECHA:SABADO 6 DE JULIO 2002
POR PANAMA: ANTARO + SELAH + LORD EMIGRANTS + MORTTUS + XATRAN + MATANZA
POR COSTA RICA: DRAMA SADE (gothic etereal) + ARSENAL ( thrash metal).
Más una tercera banda invitada sorpresa.
Fiesta gratis para quienes asistan al concierto terminado el mismo.
para más informacion: maosxtreme@hotmail.com amoretti66@hotmail.com
LEGION OF DEATH kult vinyl rekords.
[2002-06-08]
DYING EMBRACE Misanthrope (India) 7 EP OUT NOW !!! The Haters of mankind from India offer two exclusive hymns of dark diabolical Metal, and two older songs. This 7"EP celebrates 10 fucking years of infernal diabolic darkness. Feel the Indian sickness... To the ones who still haven't ordered their copy of this ultimate old school Death Metal masterpiece : be quick or your Metal knowledge will forever remain incomplete...
Both 7"EP's are limited to 300 handnumbered cursed copies. For maniax only.
Prices :
1 copy : world : $7 ; Europe : 6 Euros.
5 copies : world $26 ; Europe : 26 Euros.
10 copies : world $40 ; Europe : 40 Euros.
If you want to order more than 10 copies, get in touch!

KONTAKTS :
Legion Of Death Records B.P. 394 86010 POITIERS Cedex FRANCE
New cd ABSORBED "Visions In Bloodred" Out Now !!!
[2002-06-08]
Swedish Death Metal Just Like : "CARNAGE ....ENTOMBED" Buy This Full Length album For The Price of : 12,- Euro
Absorbed
co/ Berry De Jonge De Reiger 127 7905 GK Hoogeveen The Netherlands
+31 (0) 528 - 278712
MORE METAL webzine
[2002-06-08]
Entrevistas | Cd Reviews | Especiales | Informes | Notas | Discografías Concursos | Under | Cartelera de Shows | Noticias | Mp3
Blood Of The Ancient #1 fanzine is out now
[2002-06-05]
Out Now: "Blood Of The Ancient" - Vol. 1 Fanzine For Supporters Of Pure Fuckin` Metal Of Death!!! feat. mindbreaking interviews with: IMMOLATION, INCANTATION, KRISIUN, CENTURIAN, HEADHUNTER D.C., VOMITORY, NUNSLAUGHTER, MORTEM (Peru), GRAVEWÜRM, and more ... Also there are lots of reviews and a report about the "Fuck The Commerce IV"-festival included! ... 84 pages Written in German language, available for 5 Euros (+ 0,75 P&V) from Christian Wachter
Grieser Str. 13
96352 Steinberg
Deutschland

To be released in dark autumn of the year 2002...: "Blood Of The Ancient" - Vol. 2 Still a lot more of ravishing chaos to come...!!! containing for example two special features - one with Paul Nelson (ex-LIEGE LORD), and another one with Steve Tucker (ex-MORBID ANGEL)! These interviews are already confirmed: UNLEASHED, CANDLEMASS, MESSIAH, SACRIFICE, DIABOLIC, USURPER, WI(Y)TCHFYNDE, NECRODEATH, NOCTURNAL, HELLSERMON, TORTURE SQUAD, KULT OV AZAZEL, ... and more
PANDEMIA NEWS 6 / 2002
[2002-06-05]
We are about ready to roll with the new album "Personal Demon". To promote the album and to spread our death metal message we want to do as much touring and live shows as possible. Visit our website at www.pandemia-deathmetal.com
PLASTIC GRAVE newsletter #1
[2002-06-05]
With unhidden pleasure we present the first issue of this newsletter. This issue contains interviews with YATTERING, ETHELYN and GOREROTTED, some reviews and one a bit old live report. If you want to get it send some stamps or 1U$ to one of the following addresses:
Joanna Kozlowska
ul.Krasinskiego 25/20
33-100 Tarnow
POLAND
FUCK THE FACTS JUNE 2002 NEWSLETTER
[2002-06-05]
NEW SPLIT 7" OUT NOW:
FUCK THE FACTS / KASTRAT (italy) split 7" is out now on Nuclear Assualt recs/Zas! Autoprod (both italy). the first 300 copies are on psycho-delic light red splatter vinyl. The split features 14 FTF trax taken from the "Mullet Fever" sessions, + 6 killer grind songs from Kastrat. We have a few copies to sell so e-mail us at: info@fuckthefacts.com if yr interested in picking up a copy.

For Wholesale or trade contact:
ZAS! Autoproduzioni: zasrec@libero.it
Nuclear Assualt Records: dieselbass@libero.it or anti-cimex@libero.com
or contact Kastrat at: hardcola@yahoo.it

NEW ALBUM: Look for a quick mix of "The Burning Side" to be available in the next while, as a sneak peek of our upcoming album.
NEW FTF INTERVIEW: I did an interview with Behind The Veil zine, this month... check out all my childhood trauma here:
http://www.geocities.com/behind_the_veil2001/ifuckthefacts.html
NOTICIAS DE LA BANDA MEXICANA NECROPSY
[2002-06-04]
El grupo ya esta componiendo nuevos temas, este es solo un "DEMO-AVANCE" de lo que será el próximo demo del grupo que esperamos se pueda grabar a finales de este mismo año, para esto el grupo ya esta trabajando en nuevo material para grabarlo..
DREAMFOG MUSICK presents
[2002-06-04]
DREAMFOG MUSICK presents NOMENMORTIS : ° The Day You'll Lose Your Head ° Second brutal effort from this band !!! Cerebral deceased with brutality, prescence and high quality !! Arriving from Slovakia NOMENMORTIS plays an excellent and superb Death Fucking Metal !!! in the evil warpath of bands like Morbid Angel / Vader / Behemoth but with a dose of killer own personality - the ultimate Death Metal Commando! NOMENMORTIS is from the deepest guts of hell so be prepared to be brutally devastated !! -Are Your Ready To Lose Your Head?? NOMENMORTIS painting this month in blood !! ....
ONSLAUGHT RECORDS presents CARNIFEX / OMINOUS
[2002-06-04]
ONSLAUGHT RECORDS presents : Killer demo split CD OUT NOW CARNIFEX / OMINOUS " Into the Forthcoming Darkskies " OR001 Two Black Metal Demons From the Underground !! CARNIFEX from Norway displaying some atmospheric but necrotic and evil sounds Black Metal in a unique way OMINOUS from Basque Country where terrorists prepare to explote some spanish heads this duo of Supreme Black Metal will make you bleed eternally !! deservers attention!! ~ LIMITED TO 200 COPIES ONLY ~ If you want a copy write first its important .......mainstreamers keep away you fags!!
TARTAREAN DESIRE WEBZINE
[2002-06-04]
10 new reviews have been added - The Prophecy, The Crown, Ashes To Ashes, Samael, Ritual Carnage and more.
LEDO TAKAS RECORDS
[2002-06-04]
NECROMANTIA "IV: mAlicE" LP out at 6 o'clock sharp, on the 6 day of the 6 month of 2002
HELLENIC BLACK METAL CULT : Limited edition of 666 hand numbered copies bloodred 140g vinyl bonus track (DEMON cover "Death Rider") huge four page insert with lyrics, images and state of art design by set (aka Spiros / Septic Flesh) retail price: 15? or 14$, inquiries about wholesale orders are welcome labels/traders: unless you have really really REALLY highly exclusive vinyl to offer, do not bother, orders and inquiries to:

LEDO TAKAS RECORDS
TADAS KAZLAUSKAS
P.D. 3080
PAMENKALNIO 28
LT-2026 VILNIUS-26
LITHUANIA
News about LEUKORRHEA
[2002-06-04]
Just a quick message to let you guys know we added a Windows Media Format video to our site. It is of a brand new song titled "Bodies In The Quagmire" and was recorded at this years Ohio Deathfest 2002. Drop by
http://www.bludgawd.com/leukorrhea
and click on the link on the main page to check it out. Drop us a line afterwards and let us know what you think of the new shit!
The video recording is minus our new guitarist Ron Greene seeing as he joined when we got back from the tour!
We'll be adding another video and some live mp3's soon as well so check back often. Till next time...
Stay Sick!
Underground Directory at TRIPALIUM ZINE
[2002-06-04]
Tripalium would like to extend its support to the underground by setting up a data base of bands, labels/distros, traders, zines/webzines, graphic artists and even bangers who likes to get in touch with other bangers (penpals). I'm currently in the process of setting up the pages and I need some important informations for you to be into the database. This information will eventually be into the print issue of Tripalium as well.

Check the page for more info or email or write to
TRIPALIUM ZINE
Roel Mores
081 Paradahan 1, Tanza
4108 Cavite
Philippines
:: PALABRAS | WORDS ::
[2002-06-01]
ESPAÑOL : Se abrió la sección PALABRAS para publicar ahi las colaboraciones de Entrevistas, Reseñas, Cuentos, Poemas, Historias o cualquier otro artículo relacionado a la escena subterránea.
ENGLISH : Now you can start to check the secction WORDS. Include : Interviews, Reviews, Stories, Poetry and all reports about the underground metal scene.
SUPREME MUSICK RECS proudly presents PUSTULATED
[2002-06-01]
SUPREME MUSICK RECORDS has recently signed american sickos PUSTULATED to release their debut CD during summer 2002. This ultra brutal death metal act, plays ultra fast, chaotic &blasting US style death metal like DEVOURMENT, BRODEQUIN, RETCH....but faster and sicker!! This amazing CD will contain their superb promo 2002 as bonus track... this is completely mandatory for all the fans of the sickest, fastest and most guttural death metal on earth!! Includes Chad from BRODEQUIN at drums!! Available for $14 US worldwide (includes shipping and handling costs). Send I.M.O., Money Grahms or well hidden cash to:
SUPREME MUSICK RECORDS Calle 52 No. 46-22 Local 112 Medellin - COLOMBIA
DROWN INC. news
[2002-06-01]
The first DROWN INC. song with the new guys is online. You can hear and download it at My Own Music. Have fun! http://drown_inc.myownmusic.de/ I think you can imagine that we need more feedback than ever as this is the first result of work after Axl and Dirk left the band so please use the guestbook, write e-mails or write a short review at My Own Music. Thank you!
ETERNAL FROST # 13
[2002-06-01]
SEND YOUR CD/DEMO/VINYL/'ZINE FOR REVIEW IN ISSUE #13!
Eternal Frost: Extreme Music Webzine
PO Box 584
Conyers, GA 30012-0584 USA
MUSIC EXTREME # 16
[2002-06-01]
Hello Extreme Music Lovers!! Music Extreme #16 is online now at www.musicextreme.com !!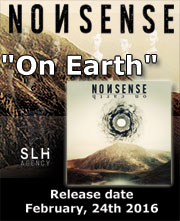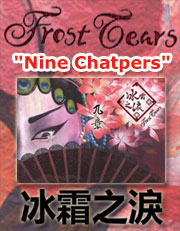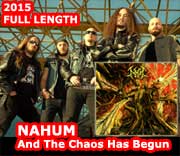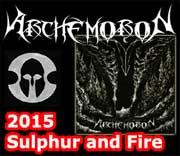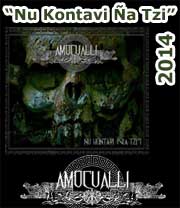 VIDEO
---
ENTREVISTA CON SICK SOUL [2016.08.13]
Banda activa de 1998 a 2005.
Grabado por Milady Noise
EAP, Monterrey, N.L. México
Agosto 2016
Editado por Milady Noise
Monterrey, México
Mayo 2017
Banda | Band:
SICK SOUL
---
---
THE FALLACY - Lost In Disguise (Official Video)
The Fallacy's new official single 'Lost In Disguise'
Video Produced and Directed by The Fallacy
Edited by Dario Chaparro
Post Production by The Fallacy
Cover Art design by Hatim Bahia
Banda | Band:
THE FALLACY
---
---
ENTREVISTA CON GRIMORIAN | BLACK RING [2017]
Grabado y editado por Milady Noise
Monterrey, N.L. México
@2017
Banda | Band:
GRIMORIAN
---
---
DUNKELNACHT - Ritualz Of The Occult (Lyric video)
Starring M.C. Abagor.
From the 2016 "Ritualz Of The Occult" EP.
Video directed by Nicolas Bouché, Heimdall & Alkhemohr.
Banda | Band:
DUNKELNACHT
---
---
Grimorian - Crescent Hotel
Album: Black Ring (2015)
Banda | Band:
GRIMORIAN
---