Noticias de la banda española VELOCIDAD ABSURDA
[2002-07-25]
El grupo de Zaragoza(España) de Brutal Death, "Velocidad Absurda" entró el pasado 20 de julio a grabar un nuevo MCD, compuesto por cinco nuevos temas en "Silco-studios", los temas continuaran con un marcado estilo dentro del Brutal Death con un componente mayor de brutalidad e intensidad y se llamará "Estigmas Involutivos". Despues de su primera grabación "Fisico tortura emocional", autoeditada a una tirada de 1.000 copias y reeditada a una tirada de 500 copias formato casete por el peruano sello "Infected voice productions", el grupo pretende con su nuevo material buscar un sello que edite su nuevo trabajo teniendo ya ofertas de algunos sellos como Hecatombe Records(spa) e Infernal Waves Productions(francia). Durante los dos últimos meses el grupo a actuado por el territorio del estado español en :Zaragoza, Calatayud, Bergara,Barakaldo y Garrapinillos.
La presentación de "Mar de Grises" del 9 de Agosto a sido CANCELADA
[2002-07-25]
Lamentamos informarles, que por razones de fuerza mayor Mar de Grises no se presentará el día 9 de Agosto en el centro de eventos Laberinto para el "Unsilent Slaughter 1" (Santiago - Chile). Ante esto, el evento se ha confirmado de la siguiente forma:
Viernes 9 de Agosto - 21:00 hrs.
Norphelida + Inner Fear + Inanna + Exterminate
Gore DEATHGRIND News
[2002-07-22]
Hello!
Andrey from Gore DEATHGRIND Webzine here! I would like to inform you that Gore DEATHGRIND Webzine is updated now, so you can check the new reviews. New section has started, it's a section with band photos, so bands get in touch if you want to put your photos in this section! New interviews have been added (Gerbe Of Life, Dysmorfic, Desensitised). Scene news updated (bands and labels get in touch if you have news about your activities), a lot of new links added. Also added new cool wallpapers on your windows-desktop. At this moment I've upload a lot of hi-fi mp3 file, so check this brutal stuff! Next interviews, I hope, will be with Tu Carne, Bradyphagia, Captain Cleanoff, Purulent Excretor and maybe with some other bands.

That's all for now, thanx for your attention,
Bye,
Andrey

For any info/questions/other, don't hesitance to contact me (promo stuff can be sent at the same address below):
Gore DEATHGRIND management:
c/o ANDREY SIDYAKIN
po box 133, 630058 Novosibirsk, RUSSIA
cel. tel: +79029191765

CAGE - news about this band
[2002-07-22]
CAGE se encuentra grabando su 3er disco que se llamara "DARKER THAN BLACK", en SILVER CLOUD studios en Los Angeles, California. El disco esta siendo producido por Joe Floyd, quien producio el nuevo disco de HALFORD-CRUCIBLE junto con ROY Z y que ademas ha producido discos de WARRIOR, WAYNE, STEEL PROPHET.
Metal Age team
[2002-07-20]
Dear All,

This is special offer !! Limited quantities of cds, first comes first serves !! Information about postage rates are on www.metalage.sk under section catalogue. Don't wait and order now !!!

You can check the next extra price offer of cds on our website. More than 500 cds / 1 CD - 4 Euro / Don't ignore this is real !!!! Check it out !!!
The Melody of Death Fest
[2002-07-20]
Este 3 de agosto , en Monterrey N.L. se presentará SOLITUDE ,encabezando el festival de death metal melodico "the melody of death fest" que se llevara acabo en el cafe billiards rock (av.madero 1205 cruz con carbajal y de la cueva),tambien estaran ,awaking the gods, dead inside ,koldun, eterna y otras 4 bandas mas,esperamos su asistencia , death metal rules!!! (VER METAL AGENDA )
ARTEMIS'ZINE # 1
[2002-07-19]
PROXIMAMENTE ARTEMIS'ZINE # 1 (pure fucking metal)
ARTEMIS ZINE es una publicacion underground con la unica finalidad de apoyar al metal nacional e internacional dentro del underground con aproximadamente con un tiraje de 100 copias.
A LAS BANDAS INTERESADAS EN SER RESEÑADAS EN ARTEMIS ZINE O QUE QUIERAN DIFUSION DENTRO DEL UNDER ESCRIBIR A:
c/o ANDRES CETINA
C.29A 382 X 22A Y 26B
FRACC.POLIGONO 108 C.P.97144
MERIDA,YUCATAN,MEXICO

StonedGods has been updated... and has a new home too!
[2002-07-19]
Stonedgods has a new home!!!
---> http://WWW.STONEDGODS.COM <---
StonedGods has been updated on the 17th of July! In this update you can find:
- Reviews (Gluecifer, Santoro, Eternal Elisyum, Masters of Reality, and much more!)
- News
- Interviews (Thumb, Zeke)
Remember to report any broken link, problem or whatever.
Alex
webmaster & editor of StonedGods.com
(the groovy e-zine)
WEBINFERNO666.COM newsletter
[2002-07-19]
Now availible online at WEBINFERNO666.COM discussion FORUM. CREATE YOUR ACCOUNT NOW AND POST YOUR IDEAS AND DOUBTS. YOU MUST CHECK OUT THE NEW WEB FORUM ----------------------------

Já esta disponivel online o FORUM DE DISCUSSÕES do WEBINFERNO666.COM Cadastre-se e faça parte de todas as discussões do underground mundial.

NOTICIAS!!!
O WEBINFERNO666.COM vai estar fazendo a cobertura completa do BLACK WINTER FESTIVAL, ja estão disponiveis no nosso site algumas entrevistas com as bandas participantes do evento. Novo Cd inteiro na seção de AUDIO CDS COMPLETAR PARA OUVIR: CIRRHA NIVA/ BELINUS/ BYFIST/ ENTREVISTAS: NOCTURNAL ABDUCTION/ BLACK HEART/ ENDLESS WAR/ DISTRAUGHT/ DOMINUS PRAELLI em breve mais noticias, obrigado pelo apoio e mantenham em contato sempre.

BTOD label - mailorder presents
[2002-07-18]
Black Tears Of Death - vol VII
2 cdr digipack format - 28 bands into black, death metal - about 140 minutes
Featuring:THY WINTER KINGDOM / SACRADIS / DISGUISE / MISOS / ENSOPH / ANDARK / CROMLECH / NYARLATHOTEP / THE SECOND COMING / CRYSTAL ABYSS / NEKROGOD / DOROTHA / SEKHMET / SPITE EXTREME WING /FROSTMOON ECLIPSE / OSCURA VEEMENZA / MOURN IN SILENCE / ANCESTRAL MAJESTY / ANCESTRAL MYTH / BURIAL PLACE /GHOUL / SKOLL / KOROZY / BELENOS /HEGEMON / OCCASUS /
PRICE (including postage): EURO 10 / US $ 10
BTOD - cp 4565 - 16149 genova 39 (italy)
interview of PURULENT EXCRETOR on impaired zine
[2002-07-17]
Hi,
Fed up with always the same gore splatter no sense no soul grind bands from anywhere?!!?? PLez check the interview of PURULENT EXCRETOR on impaired zine http://impaired.free.fr read the review of their third cd and drop 'em a line
take care
necro
La Trivia para ganarse discos de CADAVERIA ha finalizado
[2002-07-17]
Los nombres de los ganadores serán dados a conocer el próximo 20 de Julio. Visita http://www.theartrecords.com/ Lo único que tienes que hacer es dar click en el banner de CADAVERIA y podrás ver los nombres de los ganadores y el premio que les ha sido otorgado entre los discos y posters autografiados ¡Gracias por partcipar y suerte! Cualquier duda
PERVERSE tour & new cd
[2002-07-17]
PERVERSE records full-lenght material. Cd called "Blunt Of Stench" will be released the 25th of August 2002.
PERVERSE has played many shows and will promote debut cd on shows in July, Aug, Sep, Oct and November 2002. Check dates at http://www.perverse.metal.pl
SUMMER OF BLASPHEMY TOUR 2002
[2002-07-15]
CHECK OUT TOUR DATES FOR THE SUMMER OF BLASPHEMY TOUR 2002 AT www.evilmorgue.com or www.impaled.info OUT NOW - IMPALED'S "Mondo Medicale" LP Limited to 1000 copies, 300 on Blood Red vinyl, 300 on Medical Green Vinyl, 400 on Death Black Vinyl
RAUL VARELA
EVIL MORGUE ENTERTAINMENT
4415 MARTIN LUTHER KING JR. WAY
OAKLAND, CA. 94609 U.S.A.
510-420-7051
Message from IMPALED / RAUL VARELA
[2002-07-15]
I no longer work for NECROPOLIS RECORDS please only email me at info@evilmorgue.com or raul@impaled.info, if you have arranged a trade, order, or anything else with me related to Necropolis Records please email paul@necropolisrecords.com or feel free to email me and check on the status of your order/trade/request.
To everyone that I dealt with and became friends with while working at Necropolis Records, THANKS!, I hope to have your support for EVIL MORGUE ENTERTAINMENT, as you can count on me with my full support as well.
Conscious is looking for a record company
[2002-07-15]
Conscious is currently looking for a small record company to help with promotion and distribution. Please have a listen at www.mp3.com/conscious All interested parties please respond via email and a promo pack will be sent out shortly.
MAGAZINE "LACRIMA"
[2002-07-15]
NEW ITALIAN MAGAZINE "LACRIMA" 30 A4 PAGES, COPIES:2000 ... Labels, Radios......if you want to adverstise inside the magazine, the price is only : FULL PAGE:100 EURO or $ 100, HALF PAGE:50 EURO or $ 50, 1/4 PAGE:25 EURO or $ 25, (Payment in Cds is possible, regarding the choice.)
CANADIAN ASSAULT WEBSITE
[2002-07-15]
CURRENT PRINT ZINE ISSUE # 7 has now seen light of day and dark of night!! Issue 7 comes in a half-size form, pro-printed with b&w glossy cover and is packed to the hilt at 100 fucking pages! HUGE Interviews include Grand Belial's Key, Witchbuner / Iron Bonehead Records, Paniac Records, Nunslaughter, a re-print of an ancient Blasphemy interview conducted BEFORE the release "Fallen Angel Of Doom" plus more! In addition all the fuck you articles, reviews and attitudes you have cum to expect! $4 US / $6 US World
HOLY NOISE news
[2002-07-15]
ESPAÑOL:
EVILHEART (Mexico) grabará su segundo demo. Puedes leer mas información en la sección PALABRAS en la cual podrás encontrar una entrevista que tuvimos con esta banda.
También puedes leer una entrevista con HIGHLORD (Italia), donde Stefano Droetto nos platicó acerca del nuevo cd de esta banda titulado "Breath of Eternity".
Gracias a Francisco Rocha por su colaboración con el artículo LOS PAGANOS el cual podrás encontrar también en esta sección PALABRAS
Y a ETERNAL FROST (http://www.eternalfrost.cjb.net) por enviar sus noticias

ENGLISH:
EVILHEART (Mexico) will record their second demo, check WORDS section to read the interview.
Check the interview with HIGHLORD (Italy). Stefano Droetto talked about their new cd titled "Breath of Eternity". (WORDS section ). And thanks to ETERNAL FROST (http://www.eternalfrost.cjb.net) to send their newsletter
PREJUDICE news
[2002-07-13]
CHECK OUT THE NEW WEBSITE OF PREJUDICE www.prejudice.be , EUROPEAN REALITY DISECTION TOUR 2K2 VADER (PL), KRISIUN (BR), DECAPITATED (PL), PREJUDICE (B)
IMPAIRED ZINE UPDATE !!!!
[2002-07-13]
Hi pals. For those of you who didn't visit IMPAIRED zine since a while there are more interviews for you with bands like VOMIT SPAWN, BILE, GRUESOME STUFF RELISH, BRODEQUIN, MISERY INDEX and some others are following (LORD GORE, BIRDFLESH, SOLDABLEURKTHAL, HOLOCAUSTIO CANIBAL and so on) For this year I have tried to maintained the reviews (especially the cd's) and more are available to not make you wrong in the sales distros and catalogues.
Take care and stay grind Grind GRIND !!!!
Necro

Her Enchantment - News
[2002-07-13]
Her Enchantment is happy to announce that they found a new vocalist. Richard Noordzij (ex-We, the Gods) is the new man. Her Enchantment can now continue writing new songs for their second full length CD and the search for new gigs. Greetz, Elwin Molenaar
NECROFILIA ZINE No. 7
[2002-07-13]
ENTREVISTAS A: LACRIMAE, ROTTENNESS, GORE(PERU), PACAL, AGLAROND, FORGOTTEN SON, PSICORRAGIA(PERU), U.M.S., OXIDISED RAZOR, ADEMAS DE RESEÑAS DE DISCOS Y TOCADAS TODO ESTO EN 2O PAGINAS TAMAÑO CARTA(A4) BLANCO Y NEGRO TOTALMENTE EN ESPAÑOL.

ENVIA 25 PESOS O 3DLLS. Y RECIBIRAS TU COPIA, O ENVIAR UN GIRO POSTAL A NOMBRE DE URIEL BOLON CAAMAL O ENVIAR EL DINERO BEN ESCONDIDO EN UNA CARTA A LA SIGUIENTE DIRECCION.

NECROFILIA ZINE C/O
URIEL J. BOLON CAAMAL
CALLE TIERRA MANZ. 9 #16
FRACC. VALLE DEL SOL
C.P. 24090 CAMPECHE, CAMPECHE,
MEXICO.

SE INVITA A TODAS LAS BANDAS, FANZINES, DISTRIBUIDORAS A PONERSE EN CONTACTO CON NOSOTROS, SE ACEPTAN INTERCAMBIOS
Distorxion-Radio-MExico
[2002-07-13]
Página actualizada con entrevistas, conciertos y mas información.
Embers - New Reviews
[2002-07-12]
Primordial - Storm Before Calm Thyrfing - Vansinnesvisor Eternal Tears Of Sorrow - A Virgin And A Whore Final Tragedy - Greed Enjoy ! As an aside, most likely I'll start doing smaller updates (with one or two reviews) a week or so, and send out an Email when we've got 4 new ones in total. Regards, Aerath of Embers - Online Metal Magazine http://www.embers.nu
DELICIOUS BOWELS Metal Webzine
[2002-07-12]
Hail Metalheads! Check out DELICIOUS BOWELS an extreme Metal webzine from Germany. Interviews with: CATASTROPHIC, DESPERATE DEED, DORMITORY, GERBE OF LIFE, HAEMMORHAGE, INHUMATE, EMBEDDED, GOMORRHA... Some reviews and a good bunch of Downloads.
Radio "MOVIMIENTO SUBTERRÁNEO"
[2002-07-12]
Este mensaje es para hacerles una atenta invitación a la Reencarnación del programa de Radio "MOVIMIENTO SUBTERRÁNEO" que tuvimos hace un tiempo en el aire a través de Radio Tecnológico por el 100.1 de FM aquí en Saltillo, la diferencia es que ahora estaremos en "Radio Imagina" por Internet y les hago una atenta invitación a que todos los Jueves A partir de las 9:00 P.M. (21:00 hrs. Tiempo del centro de México) sean participes de dicho proyecto radiofónico virtual a través de "Radio Imagina" para todo el mundo en la siguiente dirección: http://www.live365.com/stations/266235
B T O D -label/mailorder- news
[2002-07-05]
Still available DEATH DIES and EVOL cds // DEATH DIES "The Sound of Demons" (CD - BTOD0217) // EVOL "Dies Irae" (CD-BTOD0114)

DISTRIBUTORS GET IN TOUCH FOR WHOLESALE PRICES. TRADES ARE ALSO WELCOME, BUT WRITE FIRST WITH YOUR COMPLETE TRADE LISTS. ALSO EXCLUSIVE LICENSES CAN BE DISCUSSED (NO LICENSE TRADES)

Send EURO 15,00 / US $ 15 (including postage) in well hidden letter (better prioritaire mail or registered!!) to the address at the end of the message. special offer: DEATH DIES "The Sound of Demons" + EVOL "Dies Irae" Euro 25,00 / US $ 25 including postage.

BTOD is also distributor of BEYOND..PROD releases ANTROPOFAGUS cd "No waste of flesh" and "Alive is good...dead is better" mcd

B.T.O.D. - cp 4565 - 16149 Genova 39 (Italy)
DEADSUN RECORDS: New Releases: RECUEIL MORBIDE and ORGAN HARVEST
[2002-07-05]
RECUEIL MORBIDE "HUMAN RACE" CD/ BRUTAL DEATH 5/6 dans Metallian FUCKIN BRUTAL DEATH EXCELLENT PRODUCTION (LB LAB STUDIO)

ORGAN HARVEST "BOWEL WALTZ" CD 4/6 in Metallian Magazine Genious Brutal Porno Grinding Death! Only for Maniacs!! CD :12 EUROS + PORT

Deadsun Records
10 Rue des capucines 22300 Lannion
Catalogue Vpc + Cd sampler Gratuit-demandez le!!!. Orders : 33.6.23.17.04.44
NOMENMORTIS out NOW !!!!
[2002-07-05]
DREAMFOG MUSICK proudly presents :
DFM001CD NOMENMORTIS - The Day You´ll Lose Your Head An Extreme Death Metal Opus by these Slovakian Commando Death Metal without compromises - Death Metal with Attitude and Quality !!! - Get it NOW !!! - You wont be dissapointed! this is a Death Metal Masterpiece ! CD $ 15 usd / $ 16 Euros / $ 90 Mx
Band Contact : nomenmortis@post.sk
DREAMFOG MUSICK - Apdo Postal 1148 - C.P. 06002, DF - Mexico
Dreamfog666@hotmail.com / DreamfogMusick@hotmail.com
Labels / Distributors: get in touch for wholesale prices or possible trade - 100% Reliable! -
DOMINIO DE MUERTE (banda de Lima-Peru)
[2002-07-04]
En estos momentos La Banda se encuentra en ensayos para grabar su Demo Oficial, después de haber tocado tanto en Lima como en Provincias y haber tenido buena aceptación por parte del Publico. Pronto mas noticias de esta banda.
DAHMER PRODUCTIONS
[2002-07-03]
THAT SUCH Death-brother HERE FROM The OFFICE OF DAHMER PRODUCTIONS INFORMING INTO OUR SUBSIDIARY METALIZER RECORD DEDICATED To The PROMISING BANDS The DEBUT OF THIS Sub-label IS WITH:
VELOCIDAD ABSURDA "FISICO TORTURA EMOCIONAL"
PENUMBRA "DEVASTATING HORDE"
TO VISIT OUR WEB FOR PROMOTION www.angelfire.com/music4/metalizer


QUE TAL DEATH-BROTHER AQUI DESDE LA OFICINA DE DAHMER PRODUCTIONS INFORMANDO DE NUESTRA SUBSIDIARIA METALIZER RECORDS DEDICADO A LAS BANDAS PROMETEDORAS EL DEBUT DE ESTE SUB-LABEL ES CON:
VELOCIDAD ABSURDA "FISICO TORTURA EMOCIONAL"
PENUMBRA "DEVASTATING HORDE"
PUDEN VISITAR NUESTRA WEB www.angelfire.com/music4/metalizer PARA MAYOR INFORMACION Y PROMOCION
Sweet Flame pre-release "As I Say"
[2002-07-03]
Presenting to you is Sweet Flame, Portuguese Metal. Recently the band has recorded four tracks, in the future this tracks may be part of a release, but essencially, they we're taped, to be heard and take a step forward.

I would like to invite you to hear a track from our latest recording sessions, "As I Say" as already proven to be a straight full-off strenght track in the band's various live performances, a small 397k file at
http://www.123som.com/download.php?musica=402
in Windows Media Audio format, may give you the picture of what all you just read. Dispite the file's not so good sound quality, the song can stand for itself. Give a listen to it...
CADAVERIA y THE ART RECORDS promoción :
[2002-07-02]
CADAVERIA y THE ART RECORDS en un esfuerzo conjunto, ofrecen para los fans del grupo
5 Discos autografiados y 7 mini posters autografiados

A los fans que contesten correctamente todas las preguntas o el mayor número de ellas

La mecánica es la siguiente:
1.- Los 5 primeros lugares tendrán como premio 1 CD autografiado por el grupo
2.- Los 7 concursantes con mayor número de respuestas correctas ganarán un miniposter autografiado
3.- El último día para recibir respuestas es el día 15 de Julio del 2002. Días después será inútil intentarlo.
4.- Todos los mails deberán llevar el título "Concurso CADAVERIA" De no ser así, serán eliminados inmediatamente.
5.- No hay restricción de áreas participantes
6.- Los resultados se publicarán el día 20 de Julio del 2002
7.- Las respuestas deben ser enviadas a info@theartrecords.com
8.- Lo ganadores recibirán la notificación y les pediremos sus datos completos.

visítanos en http://www.theartrecords.com/Home%203.htm
Y dale click al banner de CADAVERIA.
¡Suerte!
INHUMATE news
[2002-07-02]
Hello grinders !!! Fred of INHUMATE here !!! Some of you asked me what was happening with INHUMATE because it's a long time they had no news from us and because our website was not working anymore.... So don't worry INHUMATE is still alive and working hard for our 4th full length album and since today our website is working again. http://www.inhumate.com

It should be very cool if you could visit it and sign our guest book again !!! (because we lost the old guest book with more than 500 grinding maniacs messages !!!!). Take care & keep it sick !!!
Fred / I N H U M A T E
FUCK THE FACTS JULY 2002 NEWSLETTER
[2002-07-02]
FUCK THE FACTS ON TOUR WITH GHOULUNATICS:
FUCK THE FACTS will be kicking off their "Bastardizing Canada Summer Tour" by touring the province of Ontario this July with Montreal's GHOULUNATICS http://www.ghoulunatics.com from July 19th-27th.

Check CONCERTDATES HOLY NOISE section to see dates

NEW MP3'S: free music @ mp3: http://www.mp3.com/ftfgrind
New FTF mp3's are available at GHETTO BLASTER PRODUCTIONS mp3 site:
http://www.mp3.com/ghettoblaster
"Me And Dani Filth In A 6-4" (taken from Mullet Fever)
"The Words Myth" (taken from Mullet Fever)
"123-223" (taken from Discoing The Dead)
"Wake Up Call" (taken from Discoing The Dead)
..are all available there

check out our web-site for all the up-to-da-date
Metal Age Productions : Special Prices in July 2002
[2002-07-02]
Dear All,
This is special offer !! Limited quantities of cds, first comes first serves !! Information about postage rates are on www.metalage.sk under section catalogue. Don't wait and order now !!!

You can check the next extra price offer of cds on our website. More than 1000 cds / 1 CD - 4 Euro / Don't ignore this is real !!!! Check it out !!!

Metal Age team
Tercer Festival de Arte y Literatura Alternativo
[2002-07-01]
Tercer Festival de Arte y Literatura Alternativo
CiRCo VoLaDoR Sábado 17 de Agosto de 2002 16:00 hrs $60.ºº (boletos en taquilla y en ticketmaster a partir del Lunes 1º de Julio)

? Exposiciones ? Música ? Cortometraje ? ? Lecturas ? Conferencias ?Stands ? ? Juegos de Rol ? y mas... ?

INVITA PANICO DE MASAS panicodemasas@yahoo.com

prensa, stands: Teresa Celio brujavam@yahoo.com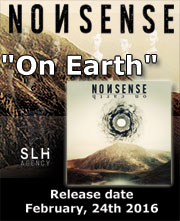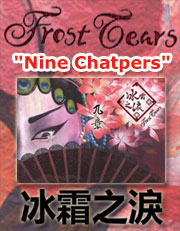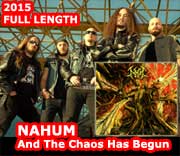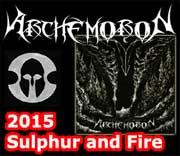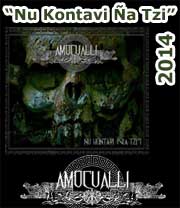 VIDEO
---
ENTREVISTA CON SICK SOUL [2016.08.13]
Banda activa de 1998 a 2005.
Grabado por Milady Noise
EAP, Monterrey, N.L. México
Agosto 2016
Editado por Milady Noise
Monterrey, México
Mayo 2017
Banda | Band:
SICK SOUL
---
---
THE FALLACY - Lost In Disguise (Official Video)
The Fallacy's new official single 'Lost In Disguise'
Video Produced and Directed by The Fallacy
Edited by Dario Chaparro
Post Production by The Fallacy
Cover Art design by Hatim Bahia
Banda | Band:
THE FALLACY
---
---
ENTREVISTA CON GRIMORIAN | BLACK RING [2017]
Grabado y editado por Milady Noise
Monterrey, N.L. México
@2017
Banda | Band:
GRIMORIAN
---
---
DUNKELNACHT - Ritualz Of The Occult (Lyric video)
Starring M.C. Abagor.
From the 2016 "Ritualz Of The Occult" EP.
Video directed by Nicolas Bouché, Heimdall & Alkhemohr.
Banda | Band:
DUNKELNACHT
---
---
Grimorian - Crescent Hotel
Album: Black Ring (2015)
Banda | Band:
GRIMORIAN
---