INCESTO CANIBAL desde Zaragoza, España
[2002-08-31]
Nuestra página oficial es http://www.incestocanibal.com . Ahí podéis encontrar Mp3 de todo lo que vamos grabando y vídeos de los conciertos q hacemos, pronto subiremos nuestro CD q grabaremos en septiembre. Ahí hay más información sobre cada uno de nosotros. Nuestro email de contacto es info@incestocanibal.com.
INFEST Newsletter - Agosto 2002 Total dark music...
[2002-08-31]
News: Latest news, new releases... Underground Zone: Bands, magazines, newsletters... Special: Within Temptation - Emotional Melodic Rock Metal Records - Labels Zone: Tons of information... Interview of the Month: April Ethereal / Atmospheric Raw Death Metal
IGNOTUS, banda panameña
[2002-08-31]
Esta banda ya tiene grabados tres sencillos promocionales los cuales son: Pesadilla (Grabado en PorkShop Studios) bajo la supervisión del Sr. Laggarto (Emo) en diciembre del 2001 dias despues de su primera presentación; Utopia grabado en distintas localidades y mezclado por los TechnoBrothers. Y su actual sencillo Soul Storm grabado en Pork Studios nuevamente con la producción del Sr. Laggarto (Emo)
Lanzamientos y distribución de DAHMER PRODUCTIONS
[2002-08-29]
Tenemos la distribución exclusiva del CD de lujo en "DIGIPACK" de una banda de Violent Death Metal originarios del D.F. Zamak "Fortress" 10 temas en 45 minutos con sonido extremo influenciado por la ola sueca con un toque que los hace originales en este género. Esta producción esta apoyada por una Gira en México y Sudamérica esperemos también les interese a los organizadores una fecha en ya sea en su estado o en su país (mayor información comunicarse con nosotros). Vamos a hablar de otra banda de culto en México esta es Shub Niggurath y su primer demo de 1990 Horror Creatures edición vendra acompañada con 10 bonus track los bonus seran 7Ep´s Unknown Adorer 7Ep´s Blasphemies of Netherworld y 6 bonus en Vivo en el Agora en 1992 y una portada nueva, ha sido totalmente re-masterizado. Nosotros queremos hacer un PRE-TRADE ya que el lanzamiento oficial sera el 15 de SEPTIEMBRE. Y nosotros lo tendremos desde el 20 de Agosto para el Trade. Este disco tendrá el valor de 4 tradepoints y solo será una edición de 1000 CDs y esperamos se interesen. Manden su E-MAIL con su tradelist. También nos interesa ponernos en contacto con magazines y fanzines de todo el mundo para que esta publicidad aparezca en sus próximos números así como saber la forma en que trabajan.

Distribución exclusiva del CD BLASTER "POR LOS SIGLOS DE LOS SIGLOS". Cuarta producción de esta banda de Trash Metal Hidrocalido original experimentado desde el Heavy Metal hasta el Doom Metal Y en Noviembre el Split THE LIGHT OF THE DARK/THRONEUM "BROTHERHOOD IN DARKNESS" Light of the dark Banda de EDDIE del vocalista de Prohibitory que ejecutan un Black Metal Extremo y THRONEOM Banda de Polonia que tocan Ancient Death Metal. Se testigo de este encuentro México/ Polonia

GRACIAS
MIGUEL ANGEL RIVERA VAZQUEZ DEL MERCADO
DIRECTOR GENERAL DAHMER PRODUCTIONS P.O.BOX 18-815 110801 MEXICO DF
SKULL FUCKED PROD. news
[2002-08-29]
The first release should be done in the end of 2002 and it's a split CD between GERBE OF LIFE & REPUDIATE, both French brutal death bands !!! You never heard about those bands ??? And that's great because we stand to make you discover the real unknown fucking underground !!! Fuck the trends !!!! I think that all people that know me a bit understand what I do fucking mean !!!!! So, all bands feel free to send your materail for sure review and maybe to feature on one of our future production, who knows ???? Take care & hope to read your words on the guest book of the label site !!!!!
DISINFECT - News
[2002-08-29]
Hailz! some news for the weekend. We´ll headline the Zabbaduschder Festival Sa. 31.9.02 in Urbach between Schorndorf and Waiblingen. Hope to see some of you there or take a look at www.zabbaduschder.de.vu Regards Chris & DISINFECT
UNHOLY PAGE 'zine updated their webzine
[2002-08-28]
Check this official website of the zine that is updated 4 times in a month with news, links about the world metal scene and 2 times in a month with interviews and reviews. I trade links too!!! for both support!!! Get in touch to:
UNHOLY PAGE 'zine
c/o: Julio C. Aguilar Fernandez / Correo Central / Arequipa - PERU.
Himnos Rituales - updated
[2002-08-28]
We changed our e-mail to : hrdguerra@bs-networks.com because to that the last week our computer and e-mail server crashed, We lost some trade info and some order info so if you had a pending order or trade with us please let us know to our new e-mail address hrdguerra@bs-networks.com
EL GRINDING MAFIOZOS Comp CDr #1
[2002-08-28]
ANANDA (Fra), BIRDFLESH (Swe), BLOODY SIGN (Fra), BYATIS (Fra), DISGUST (Fra), DIVINE RAPTURE (Usa), ENCABULOS (Australia), FATE (Fra), FLESHTIZED (SWE), GERBE OF LIFE (Fra), INHUMATE (Fra), INHUME (Hol), INSISION (Swe), KABBAL (Fra), OPENWOUND (Australia), PROFANITY (Ger), REGURGITATE (Swe), REPUDIATE (Fra), ROTTING (Can), SOLEKHAN (Fra), SUDDEN DEATH (GER), THE KILL (Australia).

new tracks of: BLOODY SIGN , BYATIS and ENCABULOS.

Available against 5 Euros (Europe)/ 6 US$ (World) (Trades are Ok)

NIHILISTIC HOLOCAUST 9 rue de la scarpe 59552 Lambres Lez Douai FRANCE
Sign of Hate : first demo
[2002-08-28]
The Band Sign of Hate is releasing it's first demo who contains 4 songs of a Hellish Death Metal Attack!!!! Interested People in knowing That Material visite us: At: http://www.signofhate.cjb.net In website has the complete demo to download in mp3. And write to us and give us your true oppinion.
Noticias de la banda mexicana ORGONE
[2002-08-27]
Su disco debut sera lanzado el 22 de Septiembre 2002 bajo el sello de HC producciones (auto prod.). Puedes escuchar un avance de 3 tracks en: http://orgone.iuma.com
Gore DEATHGRIND Webzine is updated now
[2002-08-27]
New interview with killer grindcore band from Brazil INDUSTRIAL NOISE added.
EXTRAS section updated with new INDUSTRIAL NOISE photos.
Scene news updated (bands and labels get in touch if you have news about your activities), a lot of new links added.
Nueva comunidad metalera ticopanameña
[2002-08-23]
Los invitamos a checar esta nueva dirección acabadita de salir, para que te enteres de algunas novedades interesantes. Si eres de costa rica o Panamá puedes inscribirte o unirte a la comunidad, al hacerlo podrás colocar tu biografía personal en miembros, noticias, conciertos ,biografías de bandas, fotos, clasificados, escritos, entre otras muchas cosas más. en fin al unirte a esta morada del metal puedes hacer de ella el uso que desees. Los visitantes de otros países pueden estar y conocer sobre estas escenas centroamericanas y firmar el libro de visitas.
Atención Bandas de México
[2002-08-23]
Después de dos años (ya pronto 3 años) de estar trabajando en la difusion del rock con mi sitio, hemos conseguido muchos contactos y bandas de diferentes estados de México, igual han ayudado los movimientos locales de mi estado. Por lo que me he dado a la tarea de buscar espacios en donde se puedan presentar las bandas, y es que lugares donde tocar hay solo que no se les dan la difusión o muchas bandas esperan a que les paguen todo; ahorita hemos encontrado espacios en Monterrey, Campeche, Chetumal, DF, Estado de México, Hidalgo, Sonora, Chihuahua, Veracruz y estamos detrás de otros Estados, así si tu estas dispuesto a ayudar en tu estado ponte en contacto con nosotros. Estos espacios estan abiertos para todas las bandas sin importar género , solo es cosa de ponerse de acuerdo con las personas que lo manejan.
FRONTFEST @ The Frontline : One year Gent in danger
[2002-08-22]
FRONTFEST @ The Frontline, the date is 4 and 5 January 2003. Here are the bands who are already confirmed for the 1 year Frontline new location festival: Inhume(NL), Nomed(FR), Inhumate(FR), Bile(NL), Abash(NL), Celtic Blood(FR), Kaizen(FR), Camp(NL), Martyr(NL), Blood Red Ange(D), Guerilla(D), Mangled(NL), Profane(NL), Bloodboil(NL), Kurb Saatus(NL), Officium Triste(NL)
4 years Still Online celebration party
[2002-08-22]
If everything is going good I will organise the 4 years Still Online celebration party in the beginning of May 2003. It wil be a 2 days event. That wil happen on 1 and 2 May or 2 and 3 May.

I have a exact days over a couple of days.

One band will already play Ophiolatry from Brazil I will ask 6 or 8 bands to play on it. Sure it will take place @ the Frontline again.
EMBRYO : promo & tour
[2002-08-18]
The italian melodic Death metal band EMBRYO has just recorded a 3- tracks promo for labels and media to be released in September: the new stuff is more technical and powerful than "The Source of Hate"! You can listen one new song ("Individual Revolution") on our website. In August the band will start with several gigs around Europe to promote our work: Austria, Holland, Belgium, Luxembourg & Switzerland are the countries booked 'till now. ANY HELP IN THE FUTURE BOOKING IS MORE THAN WELL ACCEPTED!!!
GERBE OF LIFE: More infos on the forthcoming split CD
[2002-08-18]
Hailz! The first official GERBE OF LIFE release won't be a split CD with the german Death metallers SUDDEN DEATH as they had to cancel their studio sessions and couldn't be ready in time. The band included on this split CD will be REPUDIATE, a Death Grind band from France. This split CD should be released around september 2002 on SKULL F*CKED Prod.
Presentacion de el CD de Fahrenheit
[2002-08-18]
Queremos informarles acerca de la Presentacion de el CD de Fahrenheit en Guadalajara, Mexico, estaran con nosotros Shadow Willber (presentando nuevo material) y Life Keeper, esperamos verlos ahi y poder platicar con todos ustedes; A los que lamentablemente estan lejos, un gran saludo y los mantendremos informados.
Gore DEATHGRIND Webzine is updated now
[2002-08-18]
Hello! Andrey from Gore DEATHGRIND Webzine here! I would like to inform you that Gore DEATHGRIND Webzine is updated now. :
New interview with NEURO-VISCERAL EXHUMATION added.
Two new mp3-files added (it's DILLINGER ASCAPE PLAN songs).
Scene news updated (bands and labels get in touch if you have news about your activities), a lot of new links added.
Grind bands get in touch if you want to put your photos in this section, I'll gladly put your photos on my site if your music deal with real grindcore!
If you are into grindcore scene we would like to trade links with you!!!
For any info/questions/other, don't hesitate to contact me
message from WEBINFERNO666.COM
[2002-08-16]
Hello, this message goes to all ppl who view the english version of our web site.

We are extremely sorry that the english version of our web site has been offline in most of its contents for the past few weeks, however we had major problems with our server, and couldnt upload the updates. Now happily this problem is over, so you can expect the english version to be up really soon.

-Also is nice to let you know we are doing good banner trades, as we think this is also a great way to promote our web site and advertise others, our links section is still online with its huge database of web sites added by users.

-If your interested in trading banners with WEBINFERNO666.COM please contact DeathVult at deathvult@webinferno666.com
Himnos Rituales - updated
[2002-08-15]
Hailz deathbangers
7 new interviews extracted from our printed version has been added to our hellversion on-line. Check out extensive chats with:
EVIL INCARNATE (USA) BLOOD STORM (USA) IMPENDING DOOM (GERMANY) UNLEASHED (SWEDEN) INSISION (SWEDEN) LEVIFER (PERU) OSSUARY (Uruguay - Online)
Dilemma - conciertos
[2002-08-15]
Tristania aparte tocara en Monterrey el 24 de Agosto Y el 30 en Morelia, Michoacan
Circo Volador - In extremo - 28 de septiembre -20hrs - Boletos en Ticketnmaster y en el circo volador el 27 en Guadalajara
Atrocity por confirmar
NOIZY ASYLEUM webzine
[2002-08-15]
NOIZY ASYLEUM is an underground webzine dedicated to black death dark heavy grind ... bands

here are services that we offer : Huge contact list you can check online (Bands, Zines, Labels, Distros...) Concert date for many country A good media area, where you can get pictures, mp3 and mores from all bands features on NOIZY ASYLEUM Inties from bands, and others contacts, Reviews from cds send to us, Links Section
A complete section for our members where you can add contact, media, and more!!!
PANDEMIA NEWS
[2002-08-15]
- The band is going on several tours to promote the new album "Personal Album", which is coming out at the end of August on Lost Disciple Records. First one is with INCANTATION (USA) and Pathology Stench (SK) including countries like France, Holland, Belgium, Switzerland (Mountains of Death festival), Czech Republic (Brutal Assault festival) and more. The second one is a special Czech Republic tour with the almighty warriors KRABATHOR (CZ). Another tour will come true in October, entitled Autumnal Killing Tour and accompanied with FLESHLESS (CZ) and GOMORRHA (D). - The band is preparing more shows and tours in Europe, dates will be announced soon through the band's website at: www.pandemia-deathmetal.com . Any help with booking the band is more than welcome!
PROFANITY - split from label
[2002-08-15]
- Profanity split from their label We are not longer singned by Cudgel Agency - we choose as band to split from the label. This was done with the agreement of both sides in a friendly way.

- Continue songwriting for next CD "HateRed Hell Within" After 24 days on "The Art of Sickness" european Tour with Cryptopsy, Haemorrhage and Spawn we continue the songwriting for our next release "HateRed Hell Within".

- New MP3s on www.profanity.de
- For more news, dates, pics from freaks and the band check our website
CAGE is selected to open up for 80's metal heavy hitters CINDERELLA
[2002-08-15]
San Diego, California, USA internationally acclaimed power metal band "CAGE", has been personally invited by the HOUSE OF BLUES to open up for 80's metal heavy hitters CINDERELLA on Tuesday, September 3, 2002 at the 4th and B in downtown San Diego, California.
IMPAIRED zine - update
[2002-08-14]
TWO NEW INTERVIEWS!!! BUTCHER A.B.C. and BIRDFLESH readable now!!!
Eternal Frost E-Newsletter EFW #13 is now online
[2002-08-14]
Issue #13 features. . .

Interviews with:
- Antagony (US) - Arsis (US) - Bane of Existence (US) - Blistered Earth (US) - Blunt Force Trauma (US) - Darkness Eternal (Can) - Deteriorot (US) - Fall of Empyrean (US) - Funeral Inception (Indo; ex-Bloody Gore) - Godless (Gre) - Koma (Indo) - Lymphatic Phlegm (Bra) - Maniac Killer (US) - Opeth (Swe) - Ophiolatry (Bra) - Pantheist (Bel) - Pigsty (Cze) - The Prophecy (UK) - Putrid Pile (US) - Ravage (US) - Sangre Amado (US) - Sapphist (US) - Solekahn (Fra) - Thorns of the Carrion (US) - Until Death Overtakes Me (Bel)

Plus a 2001 year-in-review, show and 'zine reviews, a huge news column, and over 15 pages packed with album and demo reviews from the finest of independent bands as well as underground labels spanning the globe!

Anyone wishing to exchange links and/or banners is welcome to get in touch!
LABELS/BANDS/'ZINES: Please send your releases (vinyl, CD/CDR, demo, 'zine) for honest review in issue #14! All styles are welcome: gore/pornogrind, grindcore, death metal, black metal, crust, shitnoise, brutal hardcore, heavy industrial, speed/thrash/power metal and anything in between!!

ETERNAL FROST WEBZINE
PO Box 584 Conyers, GA 30012-0584 USA
Pandemonium - Insomnia OUT NOW!!!
[2002-08-09]
PANDEMONIUMs new album is OUT NOW! "PANDEMONIUM - INSOMNIA" is available for $12(US). Please visit our site for ordering information.
ATTENTION BANDS
[2002-08-09]
IndianHead Entertainment is now seeking bands for the next LA METAL HELLFEST III. Please call (626) 403-2424 for more details. Visit IndianHeadEnt.com to see how awesome the last LA METAL HELLFEST II was.
Atmospheric`zine
[2002-08-08]
Hail. Katarzyna from the Polish Atmospheric`zine here. I`m working now on the next issue and I`m looking for cooperations. If you are interested on my support, please touch with me. Every mail will be answered.
Lost Disciple Records News 7/29/02
[2002-08-08]
Been a loooooooooong time since we did one of these...let's bring you up to date!
PESSIMIST : Well it is FINALLY happening and long overdue...Death metal's newest overlords of extremity and barbarity are hitting the road!!
PANDEMIA : The sophomore effort by CZ Rep's harbinger's of pummeling death metal is just about ready to go!! It's entitled "Personal Demon" and will push the band further into the international spotlight as a top contender!!
COMPOS MENTIS : Denmark has given us the new kings of melodic aggressive metal!! Compos Mentis will have their debut unleashed in Sept./Oct. entitled "Fragments of a Withered Dream".
NOCTUARY : Noctuary have been invited back to the metal hordes in Mexico!!
As usual, make sure you check out our site for news, reviews and a killer mail order full of metal goodies!!
ATTENTION BANDS!! We also need help filling at least one opening slot for the tour!! This tour is strictly DIY so we're looking to network as much as possible. Bands who are interested in opening the tour or can help out with shows in your area, get in touch!! Email KELL at kell@pessimist.com or Pessimist2@aol.com
SERUM Newsletter
[2002-08-08]
Serum haven't played large open air festivals for a while, now here's one finally: Thursday August 15th (public holiday in Bavaria!), starting at 2 p.m. in Allershausen near Munich The festival billing contains 9 bands, including BONFIRE, MEGAHERZ and TANZWUT. We have a limited number of cut-rate advance sale tickets that you can order from us directly for only EUR 22,- (regular box office price EUR 29,-). More details at http://www.serum-munich.de/live.html

4 new songs are available for listening/download from our web site, one of them in full length. These new MP3s are part of the pre-production for our next CD. Since we are currently searching for a new record label, we do not know when and where this album will be published. So meanwhile enjoy the samples, comments are welcome: http://www.serum-munich.de/sounds.html
SKULL FUCKED prods
[2002-08-08]
Hails! The french fanzine/ label/ gig organizer SKULL FUCKED has got a new website!! They released 2 issues of an underground zine, and organized the SKULL FUCKED FEST. The first release wii be a split CD with GERBE OF LIFE (France) and SUDDEN DEATH (Ger) Come in and visit the site, http://www.skullfucked.ht.st LINKS TRADE ARE WELCOME!! Bye! Gab
BTOD - new @ + Mailorder
[2002-08-08]
HI! PLEASE REMOVE OLD ADDRESS btod@inwind.it FROM YOUR MAILING LIST. NEW BTOD ADDRESS IS: info@btod.com ASK FOR THE NEW MAILORDER LIST JULY 2002. SOON FROM BTOD PROMOTION AVAILABLE AISLING DEBUT CD. SEVEN TRACKS OF PAGAN BLACK METAL.
UNION DE MUSICOS INDEPENDIENTES
[2002-08-08]
¿Quiénes somos? "Diferenciados, pero con la fuerza de un enjambre, el zumbido maravilloso de la unión", recita la voz de Tom Lupo en uno de los "unidores" del CD editado por la Unión de Músicos Independientes. Estas son las bandas y solistas, cultoras de los géneros más diversos, que zumban en conjunto.

Actividad Independiente / Lugares para encontrarnos : Desde hace tres años FM La Tribu organiza la Feria de Producciones Independientes, un espacio en el que bandas, medios alternativos, compañías independientes y otras faunas comparten e intercambian experiencias. "Acá se nota que el deseo de componer una canción es más fuerte que la ilusión de andar en limusina", dijo Ezequiel Abalos, uno de los organizadores, para definir el espíritu que se huele en los encuentros. Aparte de los puestos que arman los grupos, hay recitales y charlas abiertas. El año pasado, la Feria editó un compilado temático sobre la discriminación bautizado ¿Me odias? en el que dijeron lo suyo 16 bandas de todo el país. El segundo jueves de cada mes en Lambaré 863, tel. 4866-1095 / 1409 y 861-8928
Si querés asociarte y participar en la Unión de Músicos Independientes comunicate con el 4371-3384 o escribí a union@icatel.net
Bang That Head newsletter #163
[2002-08-08]
Hello Everybody, This newsletter includes the concertdates for the next 2 weeks and the festival dates for the next 2 months. The complete agenda is available @ www.stillonline.be. The agenda is updated every week. It is important that you send the dates in English or in Dutch, we can read only these 2 languages. Don't send attachments or a mail with a crazy lay-out. All we need is the information, in a readable form.
IMPAIRED zine - update
[2002-08-08]
Hi pals. The new intie of GRONIBARD is readable NOW!!!! For those of you who didn't visit IMPAIRED zine since a while there are more interviews for you with bands like VOMIT SPAWN, BILE, GRUESOME STUFF RELISH, BRODEQUIN, MISERY INDEX and some others are following (LORD GORE, BIRDFLESH, SOLDABLEURKTHAL, HOLOCAUSTIO CANIBAL and so on) For this year I have tried to maintained the reviews (especially the cd's) and more are available to not make you wrong in the sales distros and catalogues. INFECTED PUSSY, had already recorded 4 new old school college grind core porno songs… Let's be surprised soon. I'll give you more infos later. Take care and stay grind Grind GRIND !!!! Necro
FUCK THE FACTS aug-02 newsletter
[2002-08-08]
FUCK THE FACTS AUGUST 2002 NEWSLETTER:
"ESCUNTA" OUT NOW: A year and a half after it was recorded Mandarangan Recordings (usa) has just released FTF's latest noise full lenght entitled "Escunta" cdr. Check the Mandarangan site for more details: http://cagedancersuicide.tripod.com/index.htm
BASTARDIZING CANADA TOUR EP: FTF has independantly released the "Bastardizing Canada summer 2002 tour" cdr which features 2 songs (Burning Side and N.S.S.T.S.) from there upcoming album which the band is currently working on. The trax are simply quick mixes and not the final result, just to give people a sneek peek of what's to come. Also on the cdr is a live version of "Smokin' A Fatty" recorded in Toronto this past winter and a noise track called "Terror Bomb". This release is limited to only 80 copies.
NEW MERCHANDISE: We have some new T-shirts, Patches and Pins in stock. Visit our Merchandise page on our site for all the info. Get mom a always fashionable FTF t-shirt this x-mas.
UPCOMING SHOWS IN AUGUST:
August 14: Montreal, QC @ Foufoune w/ Xplicit Noize, Dook
August 24: Oshawa, ON @ tba w/ He Broke
RADIO IMAGINA cambia de dirección
[2002-08-08]
QUE ONDA RAZA CON LA MALA NUEVA QUE POR CAUSAS DE FUERZA MAYOR CAMBIAMOS DE DIRE DE LA DIFUSORA VIRTUAL "RADIO IMAGINA", QUE ES DONDE NOS PUEDEN ESCUCHAR EN SU PROGRAMA "MOVIMIENTO SUBTERRANEO" DESDE SALTILLO, COAH. MEXICO LA DIRECCION ES LA SIGUIENTE: http://www.live365.com/stations/radioimagina1
Metal Kingdom Web Zine/Radio newsletter
[2002-08-08]
Hi: We are www.metalkingdom.cl the biggest Webzine in Chile and one of most important of South America; you will find reviews, interviews, multimedia, Radio Live (Chilean Metal Programme, 80's Hard Rock-Metal, Special programmes), new metal bands and much more. We invited you to visit our site. If you have a band and need support (to be promoted in our site or our Webradio LIVE) , contact us.
SKULL FUCKED - new French extreme metal label
[2002-08-08]
SKULL FUCKED Productions is a new French extreme metal label. They aren't unknown in the Underground as they release the SKULL FUCKED paper fanzine, they organize gigs including the SKULL FUCKED FEST in Strasbourg (bands like Aborted, Sanatorium, Depraved, Inhume, Malignancy, Godless Truth, Disinfect...), and one of the member is Fred (INHUMATE bass player). The first production of the label will be a split CD with GERBE OF LIFE (Brutal Grind/ Death from France) and SUDDEN DEATH (Death/ Grind from Germany), to be released around sept/ oct 2002. Enter the SKULL FUCKED's website to download a MP3 of each signed band, to read some interviews/ reviews from the Fanzine and to get all the wanted infos.
Deadlock Records
[2002-08-08]
Hi music freaks, Deadlock Records want to inform you that we have new releases out. http://www.deadlock.nl/releases.asp
- Absorbed - Visions in bloodred CD
- The Collywobbles - Excellent barfighters CD
- Seein' Red / Shikari - Split 10"

If your interested in trading feel free to contact us
We're always looking for new partners in: - Distribution - Licensing - Publishing - Agents Feel free to contact us.
Backstage Pass Magazine
[2002-08-08]
BSPM Premiere Issue will debut on the streets October 2002. This is a 32 page Full Color magazine, that will cover such topics, as National Touring Bands, Photo Essays, Columns, CD reviews, concerts, and an indepth look into the local music scene.

Right now, thru August 23rd, we are offering the special Band/Artist Package to participating bands: * You will receive a full color 1/4 page ad * Your CD will receive a Written Review (and you will also receive a Tear Sheet on BSPM Letterhead to add to your press kit) * Your Band will receive a write up in our "Bands 2 Watch" column. * BSPM staff photographer, will visit one of your upcoming shows, and take pictures for BSPM online edition (and for the printed edition when your write up for Bands 2 Watch is printed) * Refer another band who selects our Band Package, and your band receives 1 FREE 1/4 page ad for the following months print publication. * Your Banner will be put in rotation on our online Edition of BSPM with links back to your website.
To find out more about what BSPM can offer you as a band, you can download our Digital Media Kit now (pdf format must have adobe acrobat reader) You may also visit our online edition at http://www.backstagepassmagazine.com Join such advertisers as Spitfire Records, Celebrity Theater, Clear Channel and more. Get your bands Website URL, or concert info in print!
Contact us today to get you going!
Kim Barrett / Ad Sales / Backstage Pass Magazine / www.backstagepassmagazine.com
THT Productions News, August 2002
[2002-08-08]
THT Productions New Release:
(THT32CD) TRANSCENDUS "Nocturnal Ambience" (August 2002)
Upcoming Releases:
(THT33CD) EXCISION "Default" (September 2002)
(THT23CD) ARMAGEDDON HOLOCAUST "Into Total Destruction" remastered re-issue (September 2002)


For ordering information of above releases, e-mail us at thtudg@centrin.net.id or go to the website

Visit our Online Webstore (Secure Credit Card checkout) for our other releases as well as cool selection of Asian extreme metal bands!
DESERT ROCK promotions - Metal en México
[2002-08-08]
El projecto de METAL EN MEXICO, ya ha comenzado y esta disponible en el internet. La pagina METAL EN MEXICO, es accessible a traves de: (www.desertrockpromotions.com) y se encuentra en la pagina MAIN. En la pagina MAIN, veran el ESCUDO DE MEXICO y si oprimen el mouse sobre el escudo, entraran a la pagina automaticamente. La pagina esta divida en 2 partes: (1) ESTACIONES DE RADIO y INTERNET (2) WEBZINES, MAGAZINES, FANZINES, PROMOTORES y TIENDAS.

Agregamos toda la informacion que encontramos incluyendo paginas del internet y e-mails de todos los participantes, para que se comuniquen con ellos, si desean.

En la seccion (1), ya tenemos incluidos a las siguientes ESTACIONES DE RADIO y INTERNET: OPERA ROCK; CUCHILLO; DISTORXION; SOBRECARGA; METALMORFOSIS; EL JARDIN DEL SILENCIO y MOVIMIENTO SUBTERRANEO.

En la seccion (2), ya tenemos incluidos a los siguientes WEBZINES, MAGAZINES, FANZINES, PROMOTORES y TIENDAS: DILEMMA; OZ MAG; MORDOR; ROCK EN ALTAVOZ; ROCK SONORA; ROCK SINALOA; EMBRIOTOMIA; METNAL; ONSLAUGHT; SAMADHI; VELORIUM; ESTIGMAS; HARD AND HEAVY; METAL ORGY; DAHK ZINE; ALUZINE; DARK DESIRE; METAL COMMAND; METAL MEXICO; POSITUS IN MALIGNO; REX MALORUM Y SUI GENERIS.

Si alguno de ustedes tienen algun link a cualquiera de las paginas de las ESTACIONES DE RADIO y INTERNET o WEBZINES, MAGAZINES, FANZINES, PROMOTORES y TIENDAS, por favor mandenlo a (desertrock@desertrockpromotions.com).
some changing on STILL ONLINE
[2002-08-08]
Hello, Since there are more and more underground people who are asking me to collaborate and co-operate on one or another way I started with brainstorming about a new intro for my website. I think it is the right moment for it because there are a lot of things that will change from now on till the end of the year. The new intro of the site will include the banners of the website who are in co-operation with Still Online. Some ideas were already a while in my mind but since Noizy Assyleum (http://www.na-webzine.com/) contacted me I have some more ideas about it. I don't know when it will be finished (I can take a while) but for that I want a banner of you. Can you make and send me a banner of 140*50 pixels for that. At the bottom you find the one I created that is placed on Noizy Assyleum webzine productions. I'm just looking for something the same size. Please do not make a flash banner or so, just a jpg or gif format (make it fast loaded too so not tons of kb) I want to keep the feeling of the site which is not flashy but informative and directly to the point.
SUPERTHRIVE WEBSITE UPDATE: NEW ALBUM
[2002-08-08]
SUPERTHRIVE Live at CBGB's - New York City THIS IS AS RAW AS IT GETS - Superthrive Live in their home turf, down and dirty at CB's. Recorded Digitally Live to Board and edited in Superthrive's home studio. You could call it an Official Bootleg. We just thought it sounded so fucking good we just had to share. go to the SOUNDS section of www.superthrivejc.com to download free songs from SUPERTHRIVE ALIVE IN NYC. You can also download a printable version of the cover art by clicking on the album in the SOUNDS section....
HYDRA - ELFONIA NEWSLETTER
[2002-08-08]
ESPAÑOL
e l f o n í a
Marcela Bovio y Alejandro Millán, ex integrantes de Hydra, tienen un nuevo proyecto llamado Elfonía.
La página web se encuentra en http://www.elfonia.com Ahí podrás obtener información más detallada y bajar samples de lo que va a ser su primer grabación.

ENGLISH
e l f o n í a
Former Hydra members, Marcela Bovio and Alejandro Millán are currently working on a new musical project called Elfonía.
The band's website is located at http://www.elfonia.com; there you can obtain more information about the project, plus download some demo songs that will be recorded as part of the first album.
Carnal Lust news
[2002-08-08]
The band Carnal Lust (death violent from Paris in France!) always actively seek a label or producer in order to help them in the recording of their first album 10 tracks "Whore of violence" whose release is programmed at the end of the year 2002. More infos and MP3 on their site www.carnallust.fr.st
SHOUTS OF METAL webzine
[2002-08-08]
News, reviews, Links, Distribution, etc. Announce the organization of a concert , Release Cd's, Cassettes, and Demo, etc (exchange) . send your promo pack to be reviews and diffused in my country. Total support to all the bands inside all the styles of the METAL. writes to:
C/O.YUSEF IVANCOVICH av.Los Andes # 950 La Victoria - Chiclayo Perú - South America.
METAL RADIKAL is still on line
[2002-08-08]
Here's Martin, Metal Radikal's editor, I'm writing to tell you that Metal Radikal stills on road!!!!!!
METAL RADIKAL WEBZINE
c/o MARTIN MELENDEZ Apartado Postal 127 Chiclayo - PERU Southamerica
If you're interested in a review and interview of your band, label, or metal site, just send me your promo pack to the address above specified.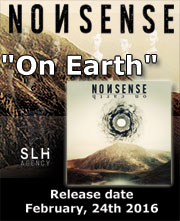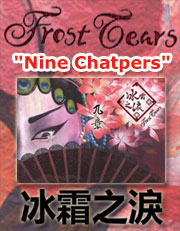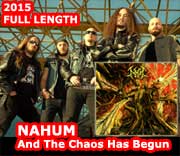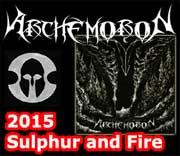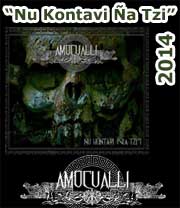 VIDEO
---
ZAMAK - Ensayo [CDMX @ 2018.06.02]
Setlist:
1. Darkness Has Come
2. Die In solitude
3. Flag of Pain
4. The Scars Remind Us
5. End Of Innocence
ZAMAK line-up:
Antonio Ruiz - Guitar & Vocals
David Vázquez - Drums
Omar Rufino - Guitar / Bass
Rolando Galindo - Guitar
Gracias a ZAMAK por su tiempo y apoyo.
Grabado por Milady Noise en CDMX
@ 2018.06.02
Editado por Milady Noise en Monterrey, México
@ 2018.07.26
Más información de la banda:
https://es-la.facebook.com/zamakmexico/
Banda | Band:
ZAMAK
---
---
SABACTHANI - Ensayo [CDMX @ 2018.06.02]
Setlist:
1. Reason Or Lie
2. Under The Storm
3. The Reformer
4. Dead or Alive
5. Winding Forest
6. Gloomy Valleys
SABACTHANI line-up:
Omar Rufino - Drums
Ayu Davalos - Vocals
Rolando Galindo - Guitar
Antonio Ruiz - Guitar
Alexis Aguilar - Bass Guitars
Gracias a SABACTHANI por su tiempo
Grabado por Milady Noise en CDMX
@ 2018.06.02
Editado por Milady Noise en Monterrey, México
@ 2018.07.23
Banda | Band:
SABACTHANI
---
---
Entrevista con SABACTHANI [CDMX @ 2018.06.02]
Entrevista con SABACTHANI de CDMX.
Gracias a SABACTHANI (Rolando, Alexis, Toño, Ayu y Omar) por su tiempo y el gran apoyo.
Grabado por Milady Noise en CDMX, México
@ 2018.06.02
Editado por Milady Noise en Monterrey, México
@ 2018.07.23
SABACTHANI line-up:
Omar Rufino - Drums
Ayu Dávalos - Vocals
Rolando Galindo - Guitar
Antonio Ruiz - Guitar
Alexis Aguilar - Bass Guitars
Más información de la banda:
https://www.facebook.com/sabacthani
Banda | Band:
SABACTHANI
---
---
WARKILL - Ensayo [Toluca, Edo.Mex @ 2018.06.03]
Setlist:
1. Breaking The Silence
2. Pandemonium
3. In Misery
4. Plains Of Hell
5. World Of Lies
6. Total Extinction
7. When Paradise Is Set In Fire
WARKILL line-up:
Abraham Hernández – Voz y guitarra
José Martínez - Guitarra
Isaac Alvarado – Batería
Gracias a WARKILL por su tiempo y un agradecimiento especial a la familia WARKILL por su gran apoyo.
Grabado por Milady Noise en Toluca, Edo. Mex
@ 2018.06.03
Editado por Milady Noise en Monterrey, México
@ 2018.07.21
Banda | Band:
WARKILL
---
---
Entrevista con WARKILL [Toluca, Edo.Mex @ 2018.06.03]
Gracias a WARKILL (José, Isaac y Abraham) por su tiempo y un agradecimiento especial a la familia WARKILL por su gran apoyo.
Grabado en Toluca, Edo. Mex
@ 2018.06.03
Editado por Milady Noise en Monterrey, México
@ 2018.07.17
WARKILL line-up:
Abraham Hernández – Voz y guitarra
José Martínez - Guitarra
Isaac Alvarado – Batería
Más información de la banda:
https://www.facebook.com/warkillofficial
Banda | Band:
WARKILL
---