Koldborn Newsletter 29-09-02
[2002-09-29]
Our debut "First Enslavement" will be released through Diehard Music on Oct. 28th. We will be playing at the Aalborg Metal Festival at Studenterhuset in Aalborg 2/11-02.
DESERT ROCK PROMOTIONS-CAGE update
[2002-09-27]
Mixing of the new CAGE album "DARKER THAN BLACK" finally started today. The mixing team consists of our good friends: engineer / producer Richard "The Guru" Carrette (Halford, Bruce Dickinson, Warrior, Steel Prophet, Wayne), producer Joe Floyd (Halford, Warrior, Steel Prophet, Wayne) and producer ROY Z (Bruce Dickinson, Halford, Helloween, Rob Rock). ROY Z will lay down 3 guest guitar solos on WINGS OF DESTRUCTION (2) and MARCH OF THE CAGE (1).
L.A Metal Hellfest Showcase concert series
[2002-09-27]
Indian Head Entertainment, promoters of the L.A. Metal Hellfest are offering interested metal bands an opportunity to play in the on-going showcase concert series in North Hollywood, California in order to possibly become a potential band to be a part of the next line-up of the L.A. METAL HELLFEST III to be held in early 2003.
The showcase concert series are held at the Salon Corona (old FM Station), 1170 Victory Boulevard (corner of Lankershim and Victory) in North Hollywood, California, USA. The entrance is for all metal fans 21 and over. The cost is $7.00 US Dollars at the door.
Interested bands can contact Indian Head Entertainment promoter CHIEF at (626) 458-4458, Monday through Friday from 10am to 5pm (Pacific).
Planning for the L.A. METAL HELLFEST III is starting to take shape and it looks like it will be a bigger production than previous events, with some big league names being looked at to headline what may very possibly be a 2 night event.
Visit the official Indian Head Entertainment website at: www.indianheadent.com for more updates.
Here are the news on NA-WEBZINE.COM
[2002-09-27]
Hello, As an update this week there are many new things online :
- The articles section is open, prettry empty but you can start download bands informations in it such as Autumn Clan, Galadriel or The logo designer : Diabolical Art.
- The Intie section has been update in order to be easier to use.
- The download section has also be rebuild, now you can direct download all MP3. No need to click on hundreds page to get your download, so DO NOT WAIT and go DOWNLOAD!!
That s all for the website update.
Now this is for the label section :
NOIZY ASYLEUM PRODUCTIONS from FRANCE, WWW.NA-PRODS.FR.ST is looking for bands for following reasons :
- Black, Dark, Doom Metal bands in order to release their demos, and splits.
- Black Metal bands for the release of the successor of : SPREADING THE BLACK PLAGUE.
If you are interested you are interested by one of these proposition. Contact Us Via Mail for more info: production@na-webzine.com You can mail us your CD/CDr/MP3 Material in order to get a Review in Our Zine www.na-webzine.com and maybe Release of our Label. Please spread this message!!
UNHOLY PAGE 'zine updated their webzine.
[2002-09-27]
Dark greetings!!! http://unholypage.topcities.com
Interviews added : VEXED & GODLESS.
Reviews added : DIVINE RAPTURE Promo 2001-2002 CD, DESENSITISED Thriving on Carnage MCD, LEGION SACRA Odes of Sanity CD, LIVIDITY ...'til Only The Sick Remain CD, NEVER AGAIN COMP. German Deathmetal against Fascism CD, TEARS OF DECAY Saprophyt CD, TSJUDER Demonic Possession CD & WOLFEN SOCIETY Conquer Divine CD .
MORE LINKS!!!!!! Check the section NATIONAL SCENE!!!!!
Check this official website of the zine that is updated 4 times with news, = links about the world metal scene and 2 times with interviews and reviews i= n a month. I trade links too!!! for both support!!! You can send your any kind of prom= otional material (cd, dvd, promo, demo, papers...) to:
UNHOLY PAGE 'zine
c/o: Julio C. Aguilar Fernandez / Correo Central / Arequipa - PERU.
ASCENSION : advance from the next release
[2002-09-24]
This is an advance of the ASCENSION forthcoming selftitled CD (128 KBit)
The grimace of Angst
MUSIC EXTREME # 19
[2002-09-24]
++ INTERVIEWS (15 INTERVIEWS !!!!!) : Abbadon Incarnate , Abrasive , Ancient Rites , Arabesque , Cattle Decapitation , Desire , Detonation , Embryo , Hell-born , Homicide Haggriden , Limbonic Art , Necrophilism , Severe Torture , Valgrind , Vehemence
++ CDs AND DEMOS REVIEWS
++ BAND BIOS: This month we have added bios from: Black Dawn, Denethor, Hellspawn and Hell-born
++ NEW RELEASES
++ TABLATURES
IRASCIBLE distribution has been updated
[2002-09-24]
1__news
2__top10 reviews
3__tour dates
4__new releases full catalog
NIHILISTIC HOLOCAUST Webzine updated
[2002-09-24]
Hailz metallers!
NIHILISTIC HOLOCAUST Webzine updated:
Interviews of
- BRUTALITY.............Back and ready to crush!
- DIVINE RAPTURE...Great Brutal death - 2nd CDs ready soon!
- SKULL FUCKED.....Brutal Label/ Zine/ Gigs organizer from France!
About 50 reviews.
EL GRINDING MAFIOZOS Comp CDr #1 still available. 22 intense tracks with: ANANDA, BYATIS, DISGUST, ENCABULOS, GERBE OF LIFE, INHUMATE, INSISION, KABBAL SOLEKHAN... Trades are welcome! All the infos are in the label section
Forgotten Wisdom Productions
[2002-09-24]
Hail to all of you ! Forgotten Wisdom Prod is proud once again, to announce you the release of our first CD release ! This time, it's the live album of czech kings INFERNO !
INFERNO (Cze) "Live From the Woods"
8 tracks, 43 minutes of Holocaust. This album has been recorded in Anerschutz, Germania, in November 2001. Do not expect pussy loving sympho Black Metal, but pure Slavonic Black Metal

Find a place between your albums of Graveland and Nokturnal Mortum to store this piece of Slavonic History ! Slava ! ...... Inferno "Live from the Woods" CD is strictly limited to 500 hand numbered copies ! Act fast !
Prices : Europe - 14 Euros /// World - 15 Dollars
Labels, distros, ask for wholesale prices and trades ! But beware ! Trades in limited quantities and for chosen items only !
Get your copy at :
Forgotten Wisdom Prod - Darkness Treasures 'Zine - Thomas BERNOLLIN
34 rue St Désiré 39000 Lons le Saunier France
ENCABULOS' website updated
[2002-09-24]
ENCABULOS' website updated. With some more interviews, photos and a new Mp3 track! Check some good Australian Brutal death
NOCHE DE METAL PROGRESIVO CON AGORA DIRECTO DEL DF!!
[2002-09-24]
VIERNES 11 de OCTUBRE: AGORA + Zotz + Razorblade PREVENTA $25 DIA DEL EVENTO $35 .... XALAPA, VER. MEX. (VER METAL AGENDA)
Still Online underground news
[2002-09-24]
* The underground club The Frontline (B) (thefrontlineclub@hotmail.com) is urgently looking for some support bands. On Saturday 05 October plays Coming Down, a hardcore band from Germany, on Friday 09 November plays Car Crash a brutal deathmetal band from France and on Saturday 14 December plays Geasa, blackmetal from Ierland (the only gig on the European wasteland). For all these dates are support bands needed.

* Bruchtstein records (D) (bruchsteinrec@aol.com) will organize a benefit concert for the flooded sacrifices in Eastern of Germany. The dates are 14th and 15th of September 2002 and it take place on the Fuck The commerce location (Neiden near Torgau). They are looking for bands who wants to play for free. There will be catering, sleeping places and money for the gasoline.

* The deathmetal band Resuscitation (B) (Bieggel@yahoo.com) is looking for gigs everywhere in Belgium. They can come alone or in a package with Exterminator (B) and Celebrant (B).

* Mortifer, Mystica and Livor Mortis are 3 Belgian black/death metal bands. These bands formed a package and are looking for gigs. They ask some drinks and 250 euro. And they give you 3 hours music in return. Contact mortifer@pandora.be.
News about SHADOWLORD
[2002-09-21]
Daphne Alberda has joined Shadowlord as their new Keyboardplayer. Gigs are comming soon.
Shadowlord has finished their new cd with the working title: "Sourge of heaven" wich will be out in September if all goes well. The cd will be divided into 3 chapters:
1. Memoria - tracks 1 till 5 (about the history of Nijmegen) ;
2. Indictus - track 6 (the devil's mischief) ;
3. Cantus Lugubris - tracks 7 till 9 (a trilogy about life and death).
- Most of the songs are written by the keyboard player and both guitarists. The singer writes all lyrics.
Radio Cuchillo : Promoción
[2002-09-21]
Este mensaje es enviado por el equipo de Radio Cuchillo. Metal... para tus entran-as.
Saludos, esperamos que esten bien. Este mensaje tiene como objetivo invitarles a participar en nuestra promocion mas reciente. Abajo encontraran los detalles:
METALIPSIS PRODUCTIONS pone a disposicion de la raza de Monterrey, area metropolitana y ciudades cercanas (Saltillo, Linares, etc.), 2 boletos de cortesia (que incluyen CD de promocion con musica de las bandas participantes) para el evento que se llevara a cabo en "La Tumba" (en el centro de Monterrey) el proximo 3 DE OCTUBRE DE 2002.
Las bandas participantes son: Men At Arms, Zamak, Plomo
Las cortesias seran asignadas en las siguientes fechas: Lunes 23 de septiembre de 2002 (1), Lunes 30 de septiembre de 2002 (1)
Si el area metropolitana de Monterrey te queda muy lejos, pero conoces a alguien que pudiera interesarse por esta promocion, por favor avisale.

Notas:
Los boletos se asignaran durante los programas en vivo y el nombre de los ganadores sera mencionado al aire.
La forma en la que podras conseguir una de las cortesias sera indicada -tambien- durante los programas en vivo (el procedimiento sera muy sencillo).
Los boletos seran entregados el dia del evento en la puerta del establecimiento entre las 8:00 y 9:00 de la noche, solo muestra una identificacion oficial con fotografia.
Solo podran participar mayores de edad.
Si deseas ver este mensaje en su version HTML, solo entra a :
http://cuchillo.8m.com/promociones.html
Sin mas, estamos en contacto, cuidense.
EPICEDIUM band news
[2002-09-19]
Hi friends! Here are some good EPICEDIUM news again! After Musa left the band for family reasons a few weeks ago, we have a new drummer now!!! So it will take not too much time to hit the stages again, naturally with new songs! We have renewed our homepage completely, please visit us! Now you can download 3 songs of "Conspiracy With The Death".
Infernal Waves : Label & Radio site
[2002-09-19]
Hello Undergrounder ! Feel free to visit the site of Infernal Waves Prod. at : http://www.infernalwaves.fr.st Take care & I hope to read your words on the guest book of the label & radio site !!! Our label is also looking for bands to sign deals (maybe you play in a band or know some ... ?), so, all bands can send their materials and recordings to perhaps be one of our future production, who knows ????
Destructive Records news
[2002-09-19]
Hailzzzzz! Here are the last news of the label destructive records. The swedisch band STORMRIDER (death / black old school, authentic ,with melodies so Swedish!) has just joined the destructive records team! The recording of the album is foreseen for February 17th, 2003 in the mythical Studio Abyss (Hypocrisy, Amon Amarth...) in Sweden. NECROBLASPHEME will enter studio in Paris on September 21th with Mr Francx to the commands. Release of the album "Introducing pure violence" foreseen in November, 2002!! For distribution and promotion, please, contact us . LIFE IS DEATH !!
NA-WEBZINE.COM news
[2002-09-19]
Hello, here are 2 new Inties with Franky from AUTUM CLAN (Gothic Rock), and Necros from ASES (Pagan Black Metal)
2 New reviews added : Abaddon Incarnate - Nadir (Death Grind) and Mourning Beloveth - Dust (Funeral Doom) both bands signed on Sentinel Records (Ireland)
NEW FEATURE : MP3 of the week : this will help to promote band. you'll find a MP3 each week on the front of the website.
MADHOUSE webzine ha sido actualizado
[2002-09-17]
16/9/02 \m/ PARTICIPA EN NUESTRA ENCUESTA-CONCURSO, AMPLIAMOS EL PLAZO HASTA EL 30/9/02
16/9/02 \m/ AÑADIDOS A "LINKS BANDAS Y WEBS"
16/9/02 \m/ ACTUALIZACIÓN AGENDA
15/9/02 \m/ ACTUALIZADA SECCIÓN NEWS
13/9/02 \m/ ACTUALIZADA SECCIÓN DE ENTREVISTAS NACIONAL
12/9/02 \m/ ACTUALIZADA SECCIÓN DE ENTREVISTAS INTERNACIONAL
12/9/02 \m/ ACTUALIZADO CD REVIEWS
SALUDOS:
\m/BONY "MADHOUSE"\m/
ADUMUS : let us know what you think about our music
[2002-09-14]
Hails ... here Lordmaster from Adumus, I know so many of you haven't hear our music yet ... well we just have some help from a brother and now we have the Mp3 .... so I want to ask you to check us out, and let us know what you think about our music ... soon we are going to add new music from our new Promo we haven't finish yet.... this one really different than the music on this Mp3. So I let you know when to check it out again ... here is Hails.....
http://www.mp3.com/Adumus
DESERT ROCK PROMOTIONS-New BALANCE OF POWER Management Company
[2002-09-14]
US / UK Progressive-Melodic Power Metal Band "BALANCE OF POWER" has signed on with Southern California based DESERT ROCK PROMOTIONS to a world-wide management contract... The band is currently finishing writing songs for their upcoming 5th album, which will see the band continuing to perfect their trademark sound... BALANCE OF POWER now joins fellow MASSACRE RECORDS label mates San Diego, California, USA Power Metal Band "CAGE" on the DESERT ROCK PROMOTIONS band roster.
Visit the official BALANCE OF POWER websites at:
www.balance-of-power.com (FLASH Site)
www.balanceofpower.org (HTML Site)
For all band information, contact DESERT ROCK PROMOTIONS via E-Mail at: desertrock@desertrockpromotions.com
Noticias de la banda CYTHADEL
[2002-09-14] Banda | Band: CYTHADEL
Actualmente estamos trabajando para poder sacar nuevo material, y van a salir un acoplado con Clover (esperemos que para finales de Octubre) y despues sale el CD de nosotros remasterizado, todo esto por Argenta Recs.
BRUTALIZED RECORDS news
[2002-09-14]
NEW SICK T.SHIRT: We've edited the GORETRADE t-shirt with an amazing and sick design. It's a black t-shirt with full color stamp on the front (logo + Sick image +"Exploding Gush of Blood" words) and on the back a picture of the band + the simbol of our local scene "Pereira/Armenia Brutal Death". There is also available a girl t-shirt. Check out this sick t-shirt doing click in the link: http://www.iespana.es/brutalizedrecords/release/gtts.html

RELEASES / EXCLUSIVE DISTRIBUTION : For those of you who wish to see our productions / exclusive distribution make click on the link: http://www.iespana.es/brutalizedrecords/release/releases.html

CATALOGSICK : If you wish to download the complete catalog BRUTAL DEATH/GRIND/G(C)ORE. make click on the link: http://www.iespana.es/brutalizedrecords/catalogue/catalogueupdateprice.html

Contact:
BRUTALIZED RECORDS
Calle 52 No. 46-22 Local 112, Medellin-Colombia
Email: brutalized@iespana.es Next Soon: www.brutalizedrecords.com

If you wish to see this file in html version just click here:
http://www.iespana.es/brutalizedrecords/info/mail020914.html
Dahmer Productions Trade and Newsletter
[2002-09-14]
Saludos a todos los LABELS del mundo. Nuevamente Dahmer Productions con sus noticias sobre los lanzamientos y distribuciones exclusivas grupos en este label.

Tenemos la distribución exclusiva del CD de lujo en "DIGIPACK" de una banda de Violent Death Metal originarios del D.F. Zamak "Fortress" 10 temas en 45 minutos con sonido extremo influenciado por la ola sueca con un toque que los hace originales en este género.

Vamos a hablar de otra banda de culto en México esta es Shub Niggurath y su primer demo de 1990 Horror Creatures edición vendra acompañada con 10 bonus track los bonus seran 7Ep´s Unknown Adorer 7Ep´s Blasphemies of Netherworld y 6 bonus en Vivo en el Agora en 1992 y una portada nueva, ha sido totalmente re-masterizado.

Nosotros queremos hacer un PRE-TRADE ya que el lanzamiento oficial sera el 15 de SEPTIEMBRE. Y nosotros lo tendremos desde el 20 de Agosto para el Trade. Este disco tendrá el valor de 4 tradepoints y solo será una edición de 1000 CDs y esperamos se interesen.

Y en Noviembre el Split THE LIGHT OF THE DARK/THRONEUM "BROTHERHOOD IN DARKNESS" Light of the dark Banda de EDDIE del vocalista de Prohibitory que ejecutan un Black Metal Extremo y THRONEOM Banda de Polonia que tocan Ancient Death Metal. Se testigo de este encuentro México/ Polonia

DAHMER PRODUCTIONS P.O.BOX 18-815, 110801 MÉXICO DF
RULE OF THUMB EP is born
[2002-09-12]
With the name of 'TRIANGLE OF HATE' it will bring you 5 songs of Belgian DeathCore Madness. Packed in a well designed cover and fine tuned with a shaped disk, it will be available in the shops soon. If you can not wait ;-), no problemo...the EP 'TRIANGLE OF HATE' can also be ordered via our web site (www.ruleofthumb.be) for only ? 8 (postage incl for all Europe)... Thanks for your attention, check it out!
NOIZY ASYLEUM newsletter
[2002-09-12]
Hello, here they are : brand new update on the website : 7 th nemesis - Promo cd (death) /// Koldom - First Enslavement (death) /// Daemon - Eye for Eye (Death) /// Thorium - Unleashing the Demons (death/black) /// Celtic Throne - Requiem (NS black metal) /// Sus Crofa - Though the celtic forest (ambient black) /// Grannos - Loin de Vos pensées (Black) /// Horrid Flesh -Human configuration (Black/Death) /// Ases - demo (black) /// Honor Pugnae - Declaration de Guerre Promo 2002 (black) /// Galadriel - From Ashes & Dust (Doom)
Noticias de Radio Cuchillo
[2002-09-09]
Este mensaje es enviado por el equipo de Radio Cuchillo. Metal... para tus entrañas.

1.- Regresamos al aire! : A partir del 9 de septiembre, regresamos a las transmisiones en vivo los lunes. Esperamos que nos acompañen.
2.- Seccion "Programacion" : Hemos incluido en el mes de septiembre a las siguientes bandas:
* Argos (Monterrey).
* Ira (Monterrey).
* Anima per tenebras (Merida).
* Forgotten Son (Merida).
* Rebelion (Merida).

3.- Seccion "Mp3" : Hemos incluido en este mes a las siguientes bandas:
* Anton, con la rola "Creador del dolor". Death metal clasico directo y muy chingon.
* Solitude, con la rola "Dark empire". Death metal melodico de muy buena manufactura.
Agustin.
Radio Cuchillo.
Larga vida al metal!
SHOUTS OF METAL webzine from CHICLAYO-PERU
[2002-09-07]
News, reviews, links, distribution, etc. Announce the organization of a concert, release cd's, cassettes, demo, etc (exchange). Send your promo pack to be reviewed and diffused in my country. Total support to all the bands inside all the styles of the METAL.
Writes to :
C/O YUSEF IVANCOVICH Ave. Los Andes #950 La Victoria, Chilacayo PERU - SOUTH AMERICA
DESENSITISED newsletter
[2002-09-06]
Hi, Unfortunately, DESENSITISED are without a drummer again. Please forward this message to all metalheads out there, if you want to see us back on stage soon!!
Our debut album 'Thriving on carnage' is still available. Order your copy for 10 euros or 10 US dollars (incl. p&p):
Thanks, DESENSITISED
DESENSITISED, Randenborgweg 119, 6118 GJ, Nieuwstadt, The Netherlands
BTOD presents FLASHNOISE ART
[2002-09-06]
FLASHNOISE ART (ex-Thunder mag) + CD MARKET (AROUND ITALY, SEPT. 2002) FLASHNOISE ART (ex-Thunder mag) APOCALYPTIC MAGAZINE OUT NOW #4 + 2 CD COMPILATIONS IN ATTACHMENT!!! 52 PAGES A4, PROFESSIONALLY PRINTED ON HIGH QUALITY GLOSSY PAPER!!! (INDUSTRIAL, BLACK/DEATH METAL, NOISE, EBM, AMBIENT, DARK, GOTH, NEO-FOLK) NOTE: AMATORIAL PUBLICATION, WRITTEN IN ITALIAN.

Don't hesitate, order your copy at 6 Euros to: info@btod.com

DISTROS, GET IN TOUCH FOR WHOLESALE PRICES!!! LABELS, BANDS, DEMO BANDS, SEND YOUR MATERIAL FOR REVIEWS AND INTERVIEWS... FOR MORE INFOS, JUST MAIL ME!!! (Per l'Italia: chi necessita di chiarimenti sul testo in inglese o su altre questioni, mi scriva, senza problemi!!!) Thanks for your attention and see you soon!
BTOD - cp 4565 - 16149 genova 39 (italy)
FUCK THE FACTS September 2002 newsletter
[2002-09-06]
FTF is back from a killer summer of touring Canada. Thanx too everyone that helped us out with shows, gave us a place to crash, came out, and supported us, as well as all the bands we played with on this very fun and successful tour. If you got any pictures, audio recordings, or video from any of the shows we played on the Bastardizing Canada tour, we'd love to check em out. Please e-mail info@fuckthefacts.com to get in touch. We're also starting to book shows for this coming fall/winter, e- mail: booking@fuckthefacts.com to invite FTF to your town.

NEW MP3'S UP: Check out 2 new Fuck The Facts mp3's @ http://www.mp3.com/ftfgrind There you'll find the live version of "Smokin' A Fatty" (taken from "Bastardizing Canada" tour cd) which was recorded in Toronto March 2002. Also, you can get the expermental/noise track "How Much For That Doggy In The Window" (taken from the split cdr w/ Conure).
GENIUS, a Rock Opera en THE ART RECORDS
[2002-09-06]
GENIUS "EP. 1: A Human Into Dreams¹ World"
Compañía: The Art Records / Frontiers Records
No. de Catálogo: ARTCD02007
Fecha al mercado: Por anunciarse
Estilo de Música: Opera Rock Heavy Metal
Para mayores informes consulta http://www.theartrecords.com
Boletín informativoo de InCeStO CaNíBaL
[2002-09-06]
Después de los exámenes ya vuelvo a actualizar la página! :) He cambiado un poco el diseño de alguna sección, la BiO entre otras y he añadido el vídeo de la canción Territory de Sepultura en directo en el Matadero q me habían pedido, disfrutadlo a sako! Ya sois varios los apuntados a la Lista de Correo, es genial para nosotros, os agradecemos mucho vuestro apoyo :))
OSSIAN newsletter #6
[2002-09-03]
Finally terminated to August, the "PRO-MO(tion) A.D. **02/**03" recording sessions including 4 new tracks, chosen among the 15 tracks written by band, and the videoclip of song "Ecforia (M.H.D.)" taken from the selfproduced debut-CD of Sept. ' 01. This issue is adressed only to labels&insiders really interested in a production of a full-lenght CD. Labels can ask for a copy contacting directly the band. °Terminated the video sessions for "Ecforia (M.H.D.)" soon distributed to the major musical networks; for further infos about check out next newsletters.
Still Online undergroundnews
[2002-09-03]
* The Frontlineclub is Looking for support bands for the following gigs: Let Me Dream(FI) plays darkmetal and wil play on Friday 20th of September. The grindcore band Needfull Things (CZ) will play on 26th of September. Contact The Frontline club @ thefrontlineclub@hotmail.com .
* Vile, Mangled(NL), Disavowed and Spawn Of Possesion (SWE) will do an European tour from February 20 and March 16 2003. They are still looking for dates. Contact addresses are harold@mangled.nl, wilko@uniqueleader.com, madschroef@hotmail.com.
* Let Me Dream (FI) (marko.tuominen@saunalahti.fi) is on tour in Europe from September 14 till September 21 2002. There are still some open days between 15 and 19 September.
* Pernicious (NL), Sudden Death (D), legacy (D) and Backlash (NL) want to make a small European tour in May 2003. They are looking for some dates in France, Belgium, The Netherlands and Germany. Contact address is pernicious@hetnet.nl.
* There are new pictures of Deepred, Devoured
BRUTALZED RECORDS : Brutal Death/Grind(core) Metal to LOW PRICE
[2002-09-03]
BRUTALZED RECORDS Is a colombian label of BRUTAL DEATH METAL with recent releases and Catalog complete of Brutal Death/Grind(Core) Metal.

http://www.iespana.es/brutalizedrecords/catalogue/catalogueUpdate.html
WEBINFERNO666.COM : NEW FORUM, MUCH BETTER
[2002-09-02]
hello. this is DeathVult from WEBINFERNO666.COM I would like to envite you to come and check out our new ONLINE FORUM! It kicks ass!!!! Other new feature added to the site is a FAQ section where you can send the questions and we will have them replied. stay tuned for more news coming up soon. I´ve been very busy moving in to a new office, so I havent had much time to do major updates on the site. I promise this week I will. well, this is about it...
HERETIC SOUND NEWS
[2002-09-01]
HS002 PSYPHERIA - "EMBRACE THE MUTATION" CD IS OUT !!!!!! $15 USD OR 15EUR "Brutal and technical death metal ......very original stuff !!!! "

Heretic sound is proud to annouce that his next release will be the cd of the legendary dutch band silenxce , it will be titled "infernal ending" and will contain the demos from this melodic thrash metal gods !!!!! for fans of stuff in the vein of agent steel / nasty savage !!!!!!

HERETIC SOUND C/O ANDRÈ ALMEIDA APARTADO 4035, 1501-001 LISBOA PORTUGAL
out now on Undercover-Records
[2002-09-01]
- WITCHBURNER-INCARNATION OF EVIL LP (Limited 500 copies)
- GRAVEN-PERISHED AND FORGOTTEN LP (LIMITED 500 copies)
Trades are welcome
Mar de Grises : Newsletter
[2002-09-01]
Actualized sections:
PRESS: We have added new reviews and some live stuff
NEWS: Re edition and distribution for our demo.
Mar de Grises in a new compilation by GRINDER magazine.
Live concert dates for Chile (only for the spanish version)
GALLERIE: We finally inaugurate the "pictures" section of our site.
LINKS: Actualized!
ETERNAL FROST : "Underground Eternal" compilation CDs
[2002-09-01]
The "Underground Eternal" compilation CDs are here! This professionally pressed CD features 73 minutes of black/death/grind/doom metal from 21 bands from around the world! The cost is $5ppd world, well-hidden CASH IN U.S. CURRENCY ONLY (no coins, checks or money orders). Due to the low price, jewel cases will NOT be included, but for a mere five bucks, how can you go wrong? Please email goden666@earthlink.net before ordering so your copy can be set aside. Disclaimer to cover my ass: I am not responsible for lost or stolen cash/letters or CDs/packages.

Send your order to
Eternal Frost
PO Box 584 Conyers,GA 30012-0584 USA

SEND YOUR CD/DEMO/VINYL/'ZINE FOR REVIEW!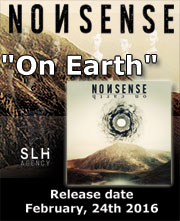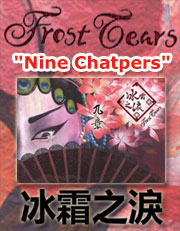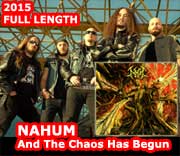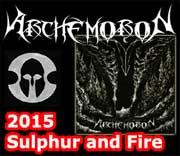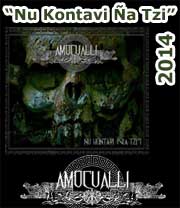 VIDEO
---
ZAMAK - Ensayo [CDMX @ 2018.06.02]
Setlist:
1. Darkness Has Come
2. Die In solitude
3. Flag of Pain
4. The Scars Remind Us
5. End Of Innocence
ZAMAK line-up:
Antonio Ruiz - Guitar & Vocals
David Vázquez - Drums
Omar Rufino - Guitar / Bass
Rolando Galindo - Guitar
Gracias a ZAMAK por su tiempo y apoyo.
Grabado por Milady Noise en CDMX
@ 2018.06.02
Editado por Milady Noise en Monterrey, México
@ 2018.07.26
Más información de la banda:
https://es-la.facebook.com/zamakmexico/
Banda | Band:
ZAMAK
---
---
SABACTHANI - Ensayo [CDMX @ 2018.06.02]
Setlist:
1. Reason Or Lie
2. Under The Storm
3. The Reformer
4. Dead or Alive
5. Winding Forest
6. Gloomy Valleys
SABACTHANI line-up:
Omar Rufino - Drums
Ayu Davalos - Vocals
Rolando Galindo - Guitar
Antonio Ruiz - Guitar
Alexis Aguilar - Bass Guitars
Gracias a SABACTHANI por su tiempo
Grabado por Milady Noise en CDMX
@ 2018.06.02
Editado por Milady Noise en Monterrey, México
@ 2018.07.23
Banda | Band:
SABACTHANI
---
---
Entrevista con SABACTHANI [CDMX @ 2018.06.02]
Entrevista con SABACTHANI de CDMX.
Gracias a SABACTHANI (Rolando, Alexis, Toño, Ayu y Omar) por su tiempo y el gran apoyo.
Grabado por Milady Noise en CDMX, México
@ 2018.06.02
Editado por Milady Noise en Monterrey, México
@ 2018.07.23
SABACTHANI line-up:
Omar Rufino - Drums
Ayu Dávalos - Vocals
Rolando Galindo - Guitar
Antonio Ruiz - Guitar
Alexis Aguilar - Bass Guitars
Más información de la banda:
https://www.facebook.com/sabacthani
Banda | Band:
SABACTHANI
---
---
WARKILL - Ensayo [Toluca, Edo.Mex @ 2018.06.03]
Setlist:
1. Breaking The Silence
2. Pandemonium
3. In Misery
4. Plains Of Hell
5. World Of Lies
6. Total Extinction
7. When Paradise Is Set In Fire
WARKILL line-up:
Abraham Hernández – Voz y guitarra
José Martínez - Guitarra
Isaac Alvarado – Batería
Gracias a WARKILL por su tiempo y un agradecimiento especial a la familia WARKILL por su gran apoyo.
Grabado por Milady Noise en Toluca, Edo. Mex
@ 2018.06.03
Editado por Milady Noise en Monterrey, México
@ 2018.07.21
Banda | Band:
WARKILL
---
---
Entrevista con WARKILL [Toluca, Edo.Mex @ 2018.06.03]
Gracias a WARKILL (José, Isaac y Abraham) por su tiempo y un agradecimiento especial a la familia WARKILL por su gran apoyo.
Grabado en Toluca, Edo. Mex
@ 2018.06.03
Editado por Milady Noise en Monterrey, México
@ 2018.07.17
WARKILL line-up:
Abraham Hernández – Voz y guitarra
José Martínez - Guitarra
Isaac Alvarado – Batería
Más información de la banda:
https://www.facebook.com/warkillofficial
Banda | Band:
WARKILL
---