MADHOUSE METAL WEBZINE NEWSLETTER OCTUBRE´02
[2002-10-30]
ACTUALIZACIONES MES DE OCTUBRE
\m/ SECCIÓN CRÓNICAS \m/ GALERIA DE FOTOS \m/ AGENDA \m/ ENTREVISTAS NACIONAL, INTERNACIONAL \m/ REVIEWS \m/ NEWS \m/ SECCIÓN "MP3" \m/ LINKS BANDAS Y METAL WEBS
UN SALUDO & METAL FOREVER!!!
\m/BONY "MADHOUSE"\m/
ONSLAUGHT & FEARSOME RECS : Presentan en Exclusiva Para Mexico MORTUARY IOD
[2002-10-27]
MORTUARY IOD "DISTORTED MASSACRE: FEAR THE MADNESS" : Desde Holanda nos llega esta banda!!!! Un excelente album lleno de bestialidad Thrash/Death Metal! como debe de ser ejecutado! sin piedad y con una gran conviccion por lo que se esta tocando! Metal Agresivo! poderoso!! salvaje! y total !!! 100% Recomendado!! -- solo para thrashbangers!!!!! Ordenalo ahora Info@Onslaughter.com estan en cantidad limitada!
www.Mortuary-IOD.com /// http://www.fearsomerecs.nl.nu // www.Onslaughter.com
BRUTALIZED RECORDS : Available NOW Soulburner "HellFire" CD
[2002-10-27]
SOULBURNER (Col) "Hellfire" CD $ 12 USD (Brutal Death Metal from Colombia)
The title "HELLFIRE" suits it perfectly. Death metal devastating as a storm from hell. The South American death metal sound reaches it`s peak with this album. "HELLFIRE" carries on with the characteristic heavy, speed, thrashing&n! bsp; sound like MORBI D ANGEL, DEICIDE or KRISIUN. This new C.D brings us extremely brutal High-Tempos making it sound close to the classic "MORBID ANGEL´S COVENANT or KRISIUN´S "C.O.A" .It also features the fastest rhythms ever arranged by SOULBURNER, however intensity has been found, and speed is taken to max levels, and a great surprise inside an excellent cover of UNLEASHED´s famous song called EXECUTE THEM ALL
LISTEN MP3
CONTACT US (LABELS) :
avathar_rec@hotmail.com AVATAR RECORDS (Col)
brutalized@iespana.es BRUTALIZED RECORDS
Comunidad de Música Oscura " TICO PANAMEÑA" news
[2002-10-27]
BLACK MOON DANCER / Halooween Night :
Este jueves 31 danzará la luna negra en David – chiriqui – Panamá. en una noche de total oscuridad, con las bandas ANTARO, THE ANCESTRAL, YIMIR y FATALITY MOURNING. Un evento totalmente diferente, además de presentación de videos toda la noche en 3 pantallas, música, licor etc etc. Lugar: Bar bahia sur , Hora: 7:00pm, Entrad: B/:2.50.

FESTIVAL INTERNACIONAL DE MUSICA OSCURA
Maos Xtreme Productions junto a MG RSF Producciones estarán organizando este evento con cede en San José Costa Rica para principios del año 2003 con la participación desde Panamá de ANTARO y MORTTUS. Las bandas de costa rica seran seleccionadas mediante encuesta popular del cual mas adelante haremos saber. Tu puedes elegir el nombre de este evento de manera privada mandando un mail a maosxtreme@hotmail.com o públicamente en la comunidad metal en el tópico descrito en discusión general. O en Panamá en latinol.com y cocoas.net en costa rica en las tiendas de música y demás lugares adjuntos.

MERCANCÍA DE ANTARO
Ya salio el nuevo sutido de mercancia de ANTARO. Puedes adquirir sus camisetas y demo CD dela agrupación, solo mándame un mail a maosxtreme@hotmail.com par hacer el pedido y cualquier pregunta al respecto. La misma se estaría entregando personalmente sea en costa rica o panama. Puedes ver el modelo y tallas en la web de la banda http://www.antaro.chiriqui.com

PREMIOS PANAMA ROCK
En Panamá se esta realizando la 1ra entrega de premios al rock panameño. En la categoría de rock pesado entre las nominadas están ANTARO, MORTTUS Y C.D.M. te recomendamos botar por una de estas bandas. En la nominación a mejor interprete femenina esta IVONNE morttus y FLOR de noctrifer. Para votar puedes hacerlo entrando a http://ticopanamametal.cjb.net ahí en portada encontraras el acceso directo.
INMORTAL ZINE #1
[2002-10-25]
HERMANOS Y HERMANAS DEL METAL!!! Ya se encuentra en las calles, despues de largas luchas, el primer numero de Inmortal Zine... El mismo cuenta con notas a DEVASTACION, ULTRATUMBA, 1917, MASACRE (Colombia), CARNARIUM, FEANOR, SELIDOR, BVINFINITY, ademas gasetillas de CRONOS, PROSAPIA, y como siempre comentarios de demos y fanzines. Quienes deseen conseguirlo, solo tienen que mandar $2 (Argentina) o U$$1 (resto del mundo), camuflados o en estampillas, para el gasto de envio. Como veran el fanzine es gratis para los que la gente de otras provincias.
INMORTAL ZINE-MAURICIO LIONEL ESCOBAR
REPUBLICA DE SIRIA 6355 C. P.: 3000 SANTA FE - ARGENTINA
Metal Update from ANUS.COM
[2002-10-25]
Music Reviews Updated ( Graveland - Memory & Destiny, Deceased - The Radiation Years, Immolation - Unholy Cult, Autechre - Gantz Graf EP)
Metal Links Updated - To see our renovated and updated death and black metal links list, point your browser toward: http://www.metalhaus.com/
SEA metal force news
[2002-10-24]
A new section, "Miscellaneous" are now added (gig, scene report, article, gig photos, etc.)
New links and addresses have been added
News page updated with info on: TRINITY RECORDS HK and NORTH POEM RECORDS
STEEL MADNESS Zine news
[2002-10-24]
We are doing some layout changes. The the paper issue #2 will be out this November and the website will be uploaded in November as well.
NIHILISTIC HOLOCAUST: Distro
[2002-10-24]
Due to the post office prices we'll sell stuffs in France only! TRADES against my Comp CDr EL GRINDING MAFIOZOS are Welcome! All infos about the comp in the label section:http://www.nihilistic.ca.tc
SKULL FUCKED zine : still need some adv.
[2002-10-24]
Hello everybody,
Fred of INHUMATE & SKULL FUCKED PROD. here. Phil is working on the third issue of SKULL FUCKED ZINE and still need some adv. for it. If this may interest you, just take contact with him at skullfucked@noos.fr

SKULL FUCKED ZINE is a French written zine, is given for free at metal concerts, underground places, pubs, etc...
SKULL FUCKED ZINE is printed in 1000 copies
Get a small but sure promotion in North / East of France and Western / South Germany
Take care, Fred
Solitude AeternuS 'zine from Italy
[2002-10-24]
HEIL! Solitude AeternuS 'zine is an Extreme Underground magazine dealing with obscure, sick and depressive music. Raw Old-Style Black Metal, Funeral Doom and Ambient/Industrial/Noize are some of the treated genres. Tons of reviews, articles and a special section dedicated to Ambient / Noise / Industrial with interviews to CANAAN, COPH NIA, INSTITUT, SS III INDUSTRIES........
Bands into Raw/Old-Style/Depressive Black Metal, Doom, Ambient/Industrial can send their promos to :
Kiara/Forlorn Soul / Solitude AeternuS mag.
c/o Chiara Barbieri via Arata 11 29100 Piacenza, Italy
For links exchange, infos and everything else write to : solitude.aeternus@libero.it
Mar de Grises - Newsletter
[2002-10-23]
"DISCORDANCIA ...Por y para el Metal Chileno Concierto 2002" El proximo 2 de Noviembre, en el centro de eventos Laberinto, se celabrará el quinto aniversario del gran portal al servicio del Metal Chileno "www.DISCORDANCIA.cl". Ante esto, tenemos el agrado de contarles que seremos parte de este magno evento junto a las bandas Anima Inmortalis, Decem Maleficium, Kintral, Sarkus y Timecode. Para nosotros, esta presentación será una de las ultimas del año en transcurso. Para así luego concentrarnos en el registro de nuevo material, del cual adelantaremos algo en esta gran celebración....... "Para este concierto sortearemos 3 entradas entre quienes escriban con sus datos a mdg@vtr.net. Asunto Sorteo Concierto Discordancia"
NA-WEBZINE.COM updated
[2002-10-22]
3 new reviews online from DIE HARD. DAEMON, THORIUM, & KOLDBORN 3 death metal bands of good quality.
BRUTALIZED RECORDS : Update Catalog + New Arrivals
[2002-10-22]
NEW ARRIVALS:
+ BEHEADED Resurgence of Oblivion, Recounts of Disembodiment
+ FLESHTIZED Here Among Thorns
+ INVASION Berserk Artillery Barrage
+ LEUKORRHEA Hatefucked And Tortured
+ PAGANIZER Dead Unburied
+ PROPHECY Our Domain
+ PUTRILAGE Devouring The Gutted

Check out DISCOUNTS Wholesale Prices
http://www.iespana.es/brutalizedrecords/info/discountrates.html

RELEASES/EXCLUSIVE DISTRIBUTION
http://www.iespana.es/brutalizedrecords/release/releases.html
Toquin en ZACATECAS
[2002-10-22]
El evento es el día Viernes 25 de Octubre en el Bar La Toma, ubicado en Av. Hidalgo, zona CENTRO en Zacatecas, Zac.
Comenzara a partir de las 21:00 hrs con la participación de las bandas La Bruja, PACAL y Dadart.
Saludos desde Zacatecas.
CLANDESTINE PRODUCTIONS Reanuda sus tocadas
[2002-10-21]
Reanuda sus tocadas en Monterrey. este 26 de oct. (Father Of Lies, Nightshades, Awaking the Gods, Shival-va) en el bar segundo piso ubicado en Emilio Carranza 930 sur (altos) entre Morelos e Hidalgo. frente a Carl's Jr. entrada por el restaurant "Los Faroles". -zona centro.- 9:00 pm coop: $25 cheve 2 x $25 --- proximamente ANARCHUS en Monterrey
Butchery Music Co. - NEWS
[2002-10-21]
The new Butchery Music band is URSHURARK . They are from Bari (Italy) and play killing Black / Death Metal . If you wish to listen their song, open our unofficial web page ( www.butcherymusic.hit.bg ) and download their promotional song " A Puzzle Of Flesh ". This song is from their future album "Architecture Of Perfect Damnation". We will release this album on 1 December on CD format. You will receive information about this CD very soon. For more information - visit our page.
MADHOUSE webzine ha sido actualizado
[2002-10-21]
NUEVAS ACTUALIZACIONES DEL "MADHOUSE METAL WE´ZINE" :
\m/ ENTREVISTAS INTERNACIONAL \m/ NEWS \m/ AGENDA \m/ CD REVIEWS \m/ CRÓNICAS NACIONAL \m/ GALERIA DE FOTOS
UN SALUDO & METAL FOREVER!: \m/BONY "MADHOUSE"\m/
THE ART RECORDS : GENIUS "EP. 1 A Human Into Dreams' World"
[2002-10-21]
Compañía: The Art Records (Mexico) / Frontiers Records (Italia)
Fecha al mercado: Finales de Noviembre
Código de barras: 8024391011225 No. de Catálogo: ARTCD02008
website: http://www.geniusrockopera.com/index-mex.htm
Estilo de Música: Opera Rock Heavy Metal
MAOSXTREME : Invita a votar por Antaro en entrega de premios al rock
[2002-10-21]
En Panama se realizaran muy pronto la entrega de premos al rock nacional. en las nominaciones al rock pesado encontramos Antaro, como Mejor Banda Rock Pesado o Metal, " buscamos la mejor banda para representar a panama en este genero, por ende puedes votar por ella. La direccion para votar es: http://www.panamarock.net/ alli solo tienen que introducir su e-mail en la parte de abajo en el recuadro rojo, y despues votar.. luego a tu correo se envia la prueva de tu voto y solo lo verificas. Para que conoscan un poco mas de esta exelente banda nacional; pueden entrar a su direccion http://www.antaro.chiriqui.com esta banda, con mas de 7 años de trayectoria nacional, estara iniciando su gira del 2003 para principios de el mismo año por el hermano pais de costa rica. recomendamos te bajes sus mp3 ubicados en su pagina y en muchas otras de caracter internacional.
ETERNAL FROST #14
[2002-10-21]
Eternal Frost #14 is in the works with a tentative release date of late November. Some possible interviews include Warpath Records, Gruesome Stuff Relish, Turning of the Gears, Enthrone Fall, and Mortality (TX).
SCHIZOPHRENIA´s info: #4 issue out now, new title on the production
[2002-10-16]
SCHIZOPHRENIA zine / productions present: The 4-rd issue of Czech fanzine-wouldbe SCHIZOPHRENIA is out now!

- more reports from local gigs and festivals - column on SERIAL KILLERS A - Z - column on fantasy - opinion poll on interesting topics - fresh news from the underground - record reviews, split reviews, compilation reviews - available is also a CD-R compilation with both home and foreign music - 47 bands!!!

All this on 56 A5 pages with profi Word layout and quality xerox - zine distribution only in Czech Republic (zine writen i Czech langue, of course), only bands, labels can write me for 1 promo issue, if will interest in cooperation!!!!

SCHIZOPHRENIA productions present:
sp01-02 SMASHED FACE - Invaze : 30 minutes / 8 songs / death metal / color diy cover / CDr - 6 usd, eur / tape - 4 usd, eur
sp02-02 SCHIZOPHRENIA CDr compilation vol. 3 : 80 minutes / 47 bands / all songs long 1,5 - 2 minutes / color diy cover / CDR - 5 usd, eur / 4usd, eur

If you interest trede with me / distribution my titles - contact me on the following address:
Lubo Fred Kristek Za Potokem 49 Velká Bíte 59501 Czech Republic Europe
IMPAIRED zine - update
[2002-10-16]
Hi pals.
Now with tons of new reviews in Cd's for this year, just check it out Take care and stay grind Grind GRIND !!!! .- Necro
NA-WEBZINE.COM news : 7 Reviews Online
[2002-10-16]
Hi all!!
7 th new reviews, but nothing really good, exept MALVERY and ONTOS ON, 2 bands from FROWZ PRODUCTION (RIP), but Still avaible through ORDEALIS RECORDS : www.ordealis.com I corrected some bugs from the WEBRING.
OUPIRIC Productions : CAPITOLLIUM "Undivine Antipathy"
[2002-10-16]
Label: OUPIRIC Productions
Release code: OUP-10 MC
Musical style: Cold Sympho Black Metal
Tracklist: Side A: 1. Eminentia Cruciformis, 2. Ice and Soul, 3. Ravenclouds, 4. Liturgy for the Angels B: 5. Undivine Antipathy, 6. The Sin, 7.Rebirth Beneath the Stone, 8. Waiting Until the Sundeath
Cover: Full colored (back side is black/white), pro-printed, glossy paper, featuring band photo
Playing time: 37'38" - Circulation: 1000 copies
Wholesale prices (incl. postage): 1,3 - 4 USD / Euro per tape
Retail price (incl. postage): 5 USD / Euro per tape
Band's residence: Ukraine
The debut MC album of this talented unholy band from the ancient land of Carpathia CAPITOLLIUM www.capitollium.com.ua
TRIPALIUM : Zine and Compilation updates
[2002-10-16]
Roel here from Tripalium to give you some updates on the WEBSITE, CD-R COMPILATION, PRINT ZINE and DIRECTORY. Please read further.

Two new interviews, both of them are one-man bands (Decay and Gaeldorn Jhan)

Next up is the insane CD-R compilation project of Tripalium called Fermented Offal. The line up is almost complete.

I'm also expecting the printed version of Tripalium zine to be done at about the same time so if any of you wanted to have your stuff reviewed and maybe even interviewed for the Third issue, just send in your promo stuff. The zine by the way covers every genre of the underground. Tripalium has no room for mainstream shits.
STEEL MADNESS E-News Issue 54, October 2002
[2002-10-16]
Hail!
This week will be quite an interesting week as is in Singapore on 20th October a gig with DARK FUNERAL (Sweden) as the headliner with SURRENDER OF DIVINITY (Thailand), SIL KHANNAZ (Malaysia), ISTIDRAJ (Singapore), MELTGSNOW (Singapore) & RUDRA (Singapore). Flyers of this show is downloadable at SEAMF news section. For further info should be asked to jammerzpit@asia.com

Interview and review sections have been updated with all Asian releases reviews from Steel Madness #2. It will take few more weeks before we start making new review and interview.

ALUZINE now distributing Steel Madness 1st Issue. Order from Mexico or other South American countries should be made to ALUZINE (aluzine@terra.com)
Eternal Frost Webzine's : Underground Eternal compilation CD available now - updated information
[2002-10-16]
Eternal Frost Webzine's "Underground Eternal" compilation CDs are here! This professionally pressed CD features 73 minutes of death/gore/grind/doom metal from 21 bands from around the world, such as Darkness Eternal, Encabulos, Council of the Fallen (rare demo track), Primal Dawn, Koma, Splattered Cadaver, Noism, Vile, Funebrarum (rare demo track), Antagony, Dripping (rare demo track) and more!

The cost is $5 ppd world. Orders may be made by money order or check (payable to K. Nieman), well-hidden cash or by PayPal (see below). This is a great, cheap way to check out a bunch of sick bands for a sickeningly low price.

Send your order to
ETERNAL FROST PO BOX 584 CONYERS, GA 30012-0584 USA

NOW TAKING PAYPAL ORDERS!
To order by Paypal using a credit card (Visa, MasterCard, Discover, and American Express), your bank account or PayPal balance, log in to your Paypal account, click on "send payment" and fill out the form! Be sure to use goden666@earthlink.net for the recipient email address. In the NOTE section, please fill in your FULL POSTAL ADDRESS, including country.

Labels/distros--get in touch for wholesale rates:
LEXPROD : FERIA ALTERNATIVA DEL LIBRO MONTERREY,N.L.
[2002-10-13]
Estimados señores: Por este medio se les hace una cordial invitación, a la presentación del proyecto experimental: De CoNsTrUcCiÓn SoNoRa a cargo de alejandro gonzález, artista sonoro de la ciudad de México, esta se llevara a cabo los días 18 y 19 de octubre del 2002 a las 20:00 hrs. en Monterrey, N. L., siendo parte del festival alternativo del libro de ese estado; dicha presentación tendrá lugar en el foro la tumba, en el merito centro de Monterrey; a un costado del jardín central.

Este proyecto se grabara en vivo para su posterior edición; así mismo rescatara la participación de músicos invitados de Monterrey, enfocados a la improvisación libre y proyectos experimentales.

Contacto: 044 55 51 39 84 65 (D.F.)
Mar de Grises en el Darkest Hours Symphonies II
[2002-10-13]
El día 19 de Octubre, en Valparaíso, se realizará la 2da versión del Darkest Hours Symphonies. Para esta versión se contará con la especial participación de Poema Arcanvs, quienes estrenarán, en Valparaíso, material de su reciente disco "Iconoclast". A esto se agrega la consecutiva presentación de nuestra banda Mar de Grises que presentaremos un par de canciones nuevas, además de la presentación de los black metaleros Hominis Nocturna y de la banda doom gothic Letal Solaris.
DESENSITISED : next gigs
[2002-10-13]
Hi all,
we're currently rehearsing for several upcoming gigs. For the time being, Rutger is helping is out on the drums, but we're still looking for a reliable replacement.

On Sunday October 20th we're playing in Fenix (Metalcafe) in Sittard, starting 20:30.

On Friday 29 November we'll play at a grindfest with Collision, Grindminded and Rompeprop at Walhalla in Sevenum. Doors will open at 20:00.

More gigs are underway. We'll keep you informed. Hope to see you there!!

Take care,
Steven / DESENSITISED
Gore DEATHGRIND webzine updated
[2002-10-13]
Hello! Andrey from Gore DEATHGRIND Webzine here! That's it! After long silence I've totally updated the site, check new stuff

- A lot of new mp3's(128 kbit).
- New interviews with the next bands added: CEREBRAL TURBULENCY, CARNAL DIAFRAGMA, MINCING FURY AND GUTTURAL CLAMOUR OF QUEER DECAY.
- EXTRAS section updated with new CEREBRAL TURBULENCY, FUCK THE FACTS, M.F.A.G.C.O.Q.D. photos.
- Grind bands get in touch if you want to put your photos in this section, I'll gladly put your photos on my site if your music deal with real grindcore!
- SCENE news section updated (bands and labels get in touch if you have news about your activities).
- More reviews soon
- If you are into grindcore scene we would like to trade links with you!!!

Gore DEATHGRIND management:
c/o ANDREY SIDYAKIN po box 133, 630058 Novosibirsk, RUSSIA
DRP : Record Producer / Engineer Max Norman (Ozzy Osbourne / Megadeth) Exclusive Interview
[2002-10-10]
DESERT ROCK PROMOTIONS is proud to announce the on-line availability of an exclusive interview with world famous Record Producer / Engineer MAX NORMAN, who has worked on some of the biggest and most famous records from OZZY OSBOURNE, MEGADETH and many others famous metal and hard rock bands. You can read the complete interview at the following link:
http://www.desertrockpromotions.com/maxnormaninterview.htm
FEARSOMERECORDS Presents: Out now, Blown to Pieces vol 1
[2002-10-10]
BLOWN TO PIECES vol. 1 : "Blown To Pieces", the FearSome Records compilation CD is filled with 14 underground bands from all throughout Europe. Varying from thrash to death to black to heavy to speed to doom, it captures the whole of today's scene on one shiney disc. Featured bands are:
Mortuary I.O.D, Kronos, Urshurark, Merendine Atomiche, Sublustris, Chain, Molestor Mandatory Suicide, Inhuman Hatred, Temple of Eternity, Last Fear, Angantyr, Enraged, The Conjuring

For more info check www.fearsomerecs.nl.nu and write our opinion in the guestbook. Do you play in a band and you are interested in the next compilation. contact me fearsomerecs@hotmail.com
P.S interested in a Link trade let me know, so we can arrange that.
NA-WEBZINE.COM news of The Week
[2002-10-10]
Hi all!! The Reviews section has been improved, plus a WEBRING has been added to the Website. I Invite you to join it, to those who don t know what is it, it enables you to be part of Noizy Asyleum Community, and with a small part of code that you include to your website and then be linked to all others Noizy Asyleum Members' Website. It gives you promotion and cauz if you join you'll be able to be reach via all others members websites. Join Now

NEW REVIEWS
Rising moon - Area 51
Murderdolls - Beyond the valley of the murderdolls
Nazgul - De expugnatione elfmuth
Phobic - Sick blemished uncreation
The real undergroud vol 3
Outcast - The source of all creation

NOIZY ASYLEUM PRODUCTIONS from FRANCE, WWW.NA-PRODS.FR.ST is looking for bands for following reasons :
- Black, Dark, Doom Metal bands in order to release their demos, and splits.
- Black Metal bands for the release of the successor of : SPREADING THE BLACK PLAGUE.

If you are interested you are interested by one of these proposition. Contact Us Via Mail for more info: production@na-webzine.com You can mail us your CD/CDr/MP3 Material in order to get a Review in Our Zine www.na-webzine.com and maybe Release of our Label.
Still Online undergroundnews
[2002-10-10]
BANDS ON THE ROAD:
* Requiem, Ambrossia and Mutilation are 3 brutal deathmetal bands from Switzerland and will go on tour in Europe in November 2002. The bands are looking for gigs from 12 November till 14 November 2002. The bands are looking for shows in Austria, Czech Republik, Italy and Slovenia.
* Next year on 11 and 12 July 2003 there will be the festival Kaltenbach Open Air in Austria. Interested bands who wants to play there can mailto: atenoux@chello.at.
* Lifend (IT) (lifend@libero.it) will go on tour in October-November-December 2002 in Northern Italy, the South of Germany and Switzerland. They are still looking for gigs. You can contact the band or their agency Mae productions (IT) (maeproductions@libero.it). The band can also trade gigs.
Metal Update 06oct02 from ANUS.COM
[2002-10-09]
- Our first ever video review, of Bill Zebub's (of Grimoire/WFMU fame) "Metalheads." -> http://www.anus.com/metal/about/video/

- A new column on the nature of black metal's decay, and why this is a positive thing for metal as a whole. -> http://www.anus.com/metal/about/metal/

- Since few have devoted a systematic effort to this undertaking, the A.N.U.S. staff have created a page dedicated to underground metal in Texas. -> http://www.anus.com/metal/about/texas_metal/

- Five new interviews on our interviews page. -> http://www.anus.com/metal/interviews/

- Last but not least, another dozen bands added and several older albums added to pages for existing bands in our music section. -> http://www.anus.com/music/
News from DIES IRAE
[2002-10-06]
This a note to let you know that the Official Website of DIES IRAE has been updated. Visit at: http://diesirae.8k.com/
FUCK THE FACTS october 2002 newsletter
[2002-10-06]
FTF IN THE STUDIO: FTF is currently wrapping up recording of 2 cover songs; "Confession" (unholy grave) and "Empty Words" (death). Both trax will be released on a split 7" w/ Sylvester Staline (france) through Anvil Of Fury Records, as well as appear on tribute releases for both bands.

WINTER TOUR: FTF will be on tour through Quebec the east coast provinces from December 13-22. We're still looking for help, so e-mail us at: booking@fuckthefacts.com if you can help is anyway with one or more of these dates.

NEW RELEASES:
- WORLDWIDE VIOLENCE 7" compilation (zas! autoprod)
- DISSENTING ADULTS CD compilation (manufacturing dissent)

NEW MUSIC REVIEWS

check out our web-site for all the up-to-da-date info
S.E.A METAL FORCE news
[2002-10-06]
Hail! A short news about some metal shows around SEAsian. The most important one is in Singapore on 20th October with DARK FUNERAL (Sweden) as the headliner with SURRENDER OF DIVINITY (Thailand), SIL KHANNAZ (Malaysia), ISTIDRAJ (Singapore), MELTGSNOW (Singapore) & RUDRA (Singapore). Flyers of this show is downloadable at SEAMF news section. For further info should be asked to jammerzpit@asia.com
DRP - BALANCE OF POWER news
[2002-10-06]
BALANCE OF POWER vocalist Lance King has put up the entire following albums online to be downloaded and customized at your leisure at http://www.twobigtoes.com/

Balance of Power - When The World Falls Down (Japanese edition)
Balance of Power - Book of Secrets
Balance of Power - Ten More Tales...
Sekhmet Records : Martyr (Canada) New Band Signature
[2002-10-06]
October 2002 MAJOR ANNOUNCEMENT: MARTYR (Canada) NEW SIGNATURE Martyr, the great Canadian Technical Death Metal Band has just been signed. "Warp Zone", their second album will be available in December 2002.
BLOODCIFERY ARTS DOMINION ONLINE
[2002-10-01]
HELLO FROM BLOODCIFERY DOMAIN!! ¡¡¡Our new site is online at last!!!, The beta version is online yet, so you can enter and enjoy all the stuff that are online already ( more than 100 new reviews, more than 26 interviews, reports, news and more... ) step by step we´ll upload more and more things, so keep an eye open because day by day, more things will be inside ok? Let me know to explain you all the new things that this domains offer you ok?: 2 Languajes: English / Spanish ... There are more than 15 sections... Enter and enjoy of your favourte zone... Well as you can read many zones, many infos and more and more things, so we´re looking people honest, work 100% to coop, work with us.. 2 TRANSLATORS: Spanish / English and English / Spanish People fans of of Stoner, Sludge, Doom / Rock, Black, Doom for making reports, interviews and more, if you´re interested put in contact with us... We look for Photographers of all over the world... We look for people in each scene to put update about their scenes Also in a near future new non musical zones ( CINEMA, COMICS, ARTS, TATTOS, WEBDESIGN, VIDEOGAMES, RPG ) so stay tunned...

BLOODCIFERY ARTS DOMINION C/O INAKI CAMPOS C/ Armagin - Nº 2, 3º A 20600 - Eibar
NOIZY ASYLEUM 2002/09/30 News from the underground : New Features
[2002-10-01]
Hi all!! This week, the website, has been update with the following stuff : The gigs section has now a search engine that will help you finding concerts with a Date or a Country. Check This Now you can see the note of each review on the website directly from the list. Check This As you can see the Newsletter has been improved too. The are direct link to interesting part on the website. MP3 of the week : BATTLEHORNS - Horns For Battle
This is DeathVult from WEBINFERNO666.COM
[2002-10-01]
Ok, so we got some new bands up on the audio section, im sure youde probably be interested in checking out. Also, we have added a very INTERACTIVE Frequently Asked Question section, so you can submit their questions and the answers will be replied and posted for eveyone to see. Some new interviews coming up this week too, who knows what else might come up... One thing i woulld very much like to draw your attention to is the FORUM section of our web site. If you have ideas, or would like to discuss someone elses ideas, maybe it would be interesting to be an active participant of our forum. I go there myself every night.

Also, we have a banner trade thing going, so please, if you have a web site, lets trade those banners.

Well, please keep suporting our website.
www.webinferno666.com we really need the support!
Mar de Grises - Noticias : website actualizado
[2002-10-01]
Secciones actualizadas:
PRENSA: - Se agrego una nueva critica de nuestro demo debut
ENLACES: - Actualizada!
NOTICIAS: - Presentación en vivo "Doom Metal Sessions" Tenemos el agrado de informarles que Mar da Grises participará en la primera edición del "Doom Metal Session". Esto se llevará a cabo, el día 18 de Octubre en el Bar "Calabozo", junto a las bandas Zafira y Aganice. (VER METAL AGENDA)
DESERT ROCK PROMOTIONS - Noticias
[2002-10-01]
Amigos metaleros y rockeros Mexicanos. Los invito a que visiten la pagina de DESERT ROCK PROMOTIONS (http://www.desertrockpromotions.com). En la pagina de COOL LINKS (http://www.desertrockpromotions.com/coollinks.htm), encontraran cientos de links a las mejores paginas metaleras del internet de todo el mundo, incluyendo a Mexico. Espero que pasen las voz a todos sus amigos y si pudieran poner el link de DESERT ROCK PROMOTIONS en sus respectivas paginas metaleras Mexicanas, se los agradeceria muchisimo.
Noticias de las bandas de power metal CAGE
[2002-10-01]
En cuestion a CAGE, ya terminamos de grabar el nuevo disco titulado "DARKER THAN BLACK", en los estudios de SILVER CLOUD en Burbank, California. Las canciones del disco son las siguientes: KILL THE DEVIL , BLOOD OF THE INNOCENT , CHUPACABRA , PHILADELPHIA EXPERIMENT , DOOR TO THE UNKNOWN , MARCH OF THE CAGE , WHITE MAGIC , DARKER THAN BLACK , SECRETS OF FATIMA , WINGS OF DESTRUCTION
Lanzamiento oficial de MAYKOS RECORDS
[2002-10-01]
-- Con sede en Querétaro, México, inicia una etapa de proyección y distribución internacional. Contamos con gran variedad de títulos: CD'S, DVD'S, KCT'S, PLAYERAS, REVISTAS.
-- Varias producciones Ya Disponibles.
-- Distribución exclusiva Toaj Records
-- Precios especiales para Distribuidoras. Aceptamos cambios.
MAYKOS RECORDS c/o Jose Luis Kobayashi López Ignacio Perez Sur No. 26 Queretaro,Qro. C.P. 76000
-- Pregunta por nuestro catalogo y visita nuestro portal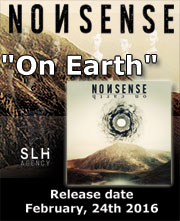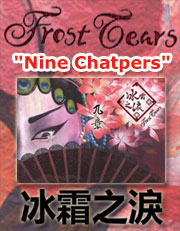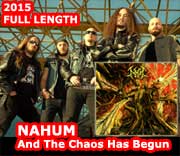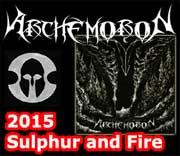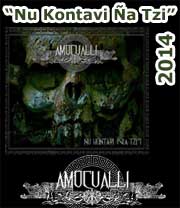 VIDEO
---
ZAMAK - Ensayo [CDMX @ 2018.06.02]
Setlist:
1. Darkness Has Come
2. Die In solitude
3. Flag of Pain
4. The Scars Remind Us
5. End Of Innocence
ZAMAK line-up:
Antonio Ruiz - Guitar & Vocals
David Vázquez - Drums
Omar Rufino - Guitar / Bass
Rolando Galindo - Guitar
Gracias a ZAMAK por su tiempo y apoyo.
Grabado por Milady Noise en CDMX
@ 2018.06.02
Editado por Milady Noise en Monterrey, México
@ 2018.07.26
Más información de la banda:
https://es-la.facebook.com/zamakmexico/
Banda | Band:
ZAMAK
---
---
SABACTHANI - Ensayo [CDMX @ 2018.06.02]
Setlist:
1. Reason Or Lie
2. Under The Storm
3. The Reformer
4. Dead or Alive
5. Winding Forest
6. Gloomy Valleys
SABACTHANI line-up:
Omar Rufino - Drums
Ayu Davalos - Vocals
Rolando Galindo - Guitar
Antonio Ruiz - Guitar
Alexis Aguilar - Bass Guitars
Gracias a SABACTHANI por su tiempo
Grabado por Milady Noise en CDMX
@ 2018.06.02
Editado por Milady Noise en Monterrey, México
@ 2018.07.23
Banda | Band:
SABACTHANI
---
---
Entrevista con SABACTHANI [CDMX @ 2018.06.02]
Entrevista con SABACTHANI de CDMX.
Gracias a SABACTHANI (Rolando, Alexis, Toño, Ayu y Omar) por su tiempo y el gran apoyo.
Grabado por Milady Noise en CDMX, México
@ 2018.06.02
Editado por Milady Noise en Monterrey, México
@ 2018.07.23
SABACTHANI line-up:
Omar Rufino - Drums
Ayu Dávalos - Vocals
Rolando Galindo - Guitar
Antonio Ruiz - Guitar
Alexis Aguilar - Bass Guitars
Más información de la banda:
https://www.facebook.com/sabacthani
Banda | Band:
SABACTHANI
---
---
WARKILL - Ensayo [Toluca, Edo.Mex @ 2018.06.03]
Setlist:
1. Breaking The Silence
2. Pandemonium
3. In Misery
4. Plains Of Hell
5. World Of Lies
6. Total Extinction
7. When Paradise Is Set In Fire
WARKILL line-up:
Abraham Hernández – Voz y guitarra
José Martínez - Guitarra
Isaac Alvarado – Batería
Gracias a WARKILL por su tiempo y un agradecimiento especial a la familia WARKILL por su gran apoyo.
Grabado por Milady Noise en Toluca, Edo. Mex
@ 2018.06.03
Editado por Milady Noise en Monterrey, México
@ 2018.07.21
Banda | Band:
WARKILL
---
---
Entrevista con WARKILL [Toluca, Edo.Mex @ 2018.06.03]
Gracias a WARKILL (José, Isaac y Abraham) por su tiempo y un agradecimiento especial a la familia WARKILL por su gran apoyo.
Grabado en Toluca, Edo. Mex
@ 2018.06.03
Editado por Milady Noise en Monterrey, México
@ 2018.07.17
WARKILL line-up:
Abraham Hernández – Voz y guitarra
José Martínez - Guitarra
Isaac Alvarado – Batería
Más información de la banda:
https://www.facebook.com/warkillofficial
Banda | Band:
WARKILL
---