CAGE wins #1 position on Heavy Oder Was Soundcheck album charts
[2003-02-22]
CAGE -Darker Than Black has won the #1 position on the Soundcheck album charts on Heavy Oder Was magazine Germany, one of the most respected and influential in Germany and throughout Europe. CAGE was up against new releases from hard hitting international acts such as: DREAM EVIL, EVERGREY, OVERKILL, THE HAUNTED, CHILDREN OF BODOM, KROKUS, LOST HORIZON, ANTHRAX, REIGN OF TERROR, CRADLE OF FILTH, SHADOWS FALL, MARDUK, DEEDS, STRAPPING YOUNG LAD, MARTY FRIEDMAN, MICHAEL MONROE, GOTTHARD and many others. Congratulations to the band and thanks to the Heavy Oder Was magazine staff once again. To download the complete MP3 file for the song KILL THE DEVIL from the upcoming cd DARKER THAN BLACK, go to the following link: http://www.kioz.com/battle_of_the_bands/Cage-Kill_The_Devil.mp3
Frost Like Ashes news
[2003-02-22]
Frost Like Ashes is on the current installment of Lollipop Magazine's MP3 CD that gets bundled with every issue of Lollipop Magazine. FLA and Royal Anguish will be appearing on the upcoming "Blood In The Water Vol. 2" MP3 CD by Deadtide.com. This CD will be bundled with the summer issue of SOD magazine. FLA, RA and Tortued Conscience are ALL included on the new "Internaltional Heavy Metal Box Set" put out by Meathead Records in Canada. This boxset which should be available any day now, contians 5 full CDs of music plus a video DVD, and other goodies like stickers and such. SotD Records will have a limited number of the box set for sale when they are ready.
PRELUDE TO DARKNESS WEBZINE - NEWS
[2003-02-22]
Hails! This is a message to let you know that Prelude to Darkness has been updated. We experienced some major troubles with our site which delayed us a lot, we had to change it all, design, layout and info in general. Anyways, the problems are solved now. This update features 7 new interviews to the following bands: ABSCESS (usa) - Brutal Death metal AGALLOCH (usa) - Sorrowful Doom metal ANAL VOMIT (peru) - Fucking Death metal AURORA BOREALIS (usa) - Death/Black metal CRAFT (sweden) - Uncompromising Black Metal FORGOTTEN TOMB (italy) - Manipulating Black Metal INQUISITION (usa) - Raging Black Metal Plus TONS of reviews & a now available MP3's section!
The new list of Alternative distributions
[2003-02-22]
Hail to everyone! Ferdi here from Alternative maagzine&distributions-turkiye! i am here with the new list of Alternative distributions: february'02. if you interested in buy or get trade sth. in here, just contact to me: c/o Ferdi ARSLAN, P.K.378 16372, Ulucami Bursa TURKIYE
FLESHFEAST prods, if interessed in trade or buy something get back
[2003-02-22]
Hi there Mike here from fleshfeast prods i just would like to let you know about my releases, and Works ok, if u are interessed in trades or in get real exposure through the web zine i write fot please just drop m e few lines and send a promo package ok., just BRUTAL DEATH METAL, DEATH GRIND,GOREGRIND bands, labels ok, feel free to ask for my trade list, distribution list also with tons of underground items, to ceck out my revius and and inties ceck ot his webs ok
Eligor Webzine : News, Novedades
[2003-02-22]
New Sections, new titles in our Mailorder section... and the best price. More than 120 bands send us their information. CD Reviews, News, etc. If you want your band to be included in the webzine, please send your information to info@eligor.com.ar with a photo and the logo of the band. New CD reviews. Thanks to Century Media, Hurling Metal Records, Icarus Music and other record labels, we can offer you reviews of the latests releases. For consultatios, special prices or promotions, please contact with mailorder@eligor.com.ar.
BRUTALIZED RECORDS : Download Catalog with Low Prices
[2003-02-22]
Be sure to visit our huge Catalogue section and place your order now!! We carry tons of death metal titles including CDs, MCDs, DIGIPACKs, CASS, LPs, PIC LPs, VIDEOS, T-SHIRTs, L-SLEEVES, ZINES and more!!. Just click to enter one of the best death metal catalogues. http://www.iespana.es/flesh/catalogue/catalusd.txt If you prefer that we send you a e-mail with our updated catalog, Send us an e-mail to: brutalized@iespana.es For Wholesale Price contact us: brutalized@iespana.es
BarbarianWrath Hispanola
[2003-02-22]
Hola, Para informarles que Barbarian Wrath Hispanola ha llegado. Somos los distribuidores oficiales de una compañía alemana que solo busca lo mejor del verdadero metal underground. Ediciones limitadas y de colección. Entre nuestras filas están los mexicanos de THE CHASM y SARGATANAS, o grupos como MORRIGAN, SCYTHE, COUNTESS y muchos más. Además que tenemos excelentes precios, ya que el metal no lo vemos como un negocio, es una forma de vida. Pueden solicitar la compilación ATTACK OF THE BARBARIAN en giro postal a nombre de Julián Núñez Rios por $30.00. Para más info, visita nuestra página: www.barbarianwrath-hispanola.org Un saludo. Julian
DELIRIUM : noticias de la banda
[2003-02-22]
Delirium: acaba de regresar de alemania (hagen), despues de haber grabado su primer cd llamado "a day after day", este se grabo en los afamados estudios "woodhouse" (tiamat, samael, the gathering, covenant), esta produccion estara lista en el mes de abril o mayo. Para mas informacion visita su pagina
DARK DESIRE : estara listo a finales de marzo el nuevo número
[2003-02-22]
El nuevo numero de dark desire magazine, estara listo a finales de marzo y contiene entrevistas con: atrocity, pain, mortiis, sentenced, gravelnad, dark throne, dark tranquillity, lake of tears, dark gift, y muchos mas, ademas de su disco recopilatorio y un poster. Visita la pagina de dark desire.
IMPAIRED ZINE UPDATE AND NEWS
[2003-02-18]
Intie of MUCUPURULENT (gore groovy r'n'grind germaniacs) on Impaired zine and in the following days the challengers of Sublime Cadaveric Decomposition: SOLDABLEURKTHAL (putrid gore violent grind) Also bunch of incredible news (FEAR OF GOD reformed, new REPULSION + bonus, etc), thousands of reviews (official and others in any supports…) For the guys who were in the darkness, there are still a few LIBIDO AIRBAG T shirts (but hurry up).
BLOODHUNTER & SEMPITERNAL PRODUCTIONS : THE MASSACRE IS NEAR
[2003-02-18]
Les recordamos del concierto que tendremos este viernes 21 de febrero, a las seis de la tarde en el conocido circo volador (calzada la viga #146 col. Jamaica, a un lado del metro la viga) como inicio de la primer gira de la compañía disquera sempiternal productions!! Su costo sera de solo $60 pesos. Let's start the massacre!!!!! Apoya a estas bandas de metal nacional en esta unica presentacion en el df. "foeticide" ¡¡death metal al estilo clasico!! Con influencias al viejo grave o dismember y con mas de diez años en la escena. (contando con el guitarro de zamak, el bajista/vocalista de pulverized, el vocalista de under moonlight sadness y el baterista de sabacthani) "a perpetual dying mirror" doom death dramatico desde la ciudad de irapuato. (con el ex vocal de agony lords y una exelente alineacion de musicos inspirados en bandas como anathema o my dying bride pero con una direccion muy personal) "obeisance" desde texas, usa., black metal a la vieja escuela, con influencias de celtic frost, venom y bandas 90'teras como aura noir , ¡¡¡totalmente agresivo y blasfemo!!! Y "magan" black metal con teclados al mas puro tipo de dimmu borgir o covenant en sus principios. Completando el ataque con la presencia de los grupos "raped god" y "pulverized" como invitados especiales. Todas las bandas estaran presentando sus cd's debut con esta compañía, asi que no faltes. Habra cd's y playeras de estas y otras bandas tanto nacionales como extranjeras. Bloodhunter & sempiternal productions
Opus Draconis Horde : Debut Cd
[2003-02-18]
Hail... Here Margarida manager from Opus Draconis Horde I invite you to visit my website.. and Feel free to sign my guestbook! About The Horde the promo -cd out now 25/02 with title "Necrodesecration of Christendom" And the debut album only at June... Your cover will be changed... The artwork by Obscura Viktoria ArtDesign© (Mantus da Mysteriis Horda) created covers to Lord Belial and Eternal Hate!! Aeturnus cancel his activity on Seges Findere Horde . I hope a great union... and Keep on touch!!! Best Satanic Regards!!!
Acteron en el Craneo Metal
[2003-02-18]
Q tal a todos soy Deneb (guitarrista y vocales clean) de la banda de magical epic black metal "ACTERON" de Panama, se realizara un gran concierto en Costa Rica con bandas de la talla de Testament, Hammerfall, Agatodaimon..junto a bandas de centroamerica ......Acteron esta nominado tambien para dicho evento en la pagina www.craneometal.com donde se realisa un sondeo para ver cuales son las bandas mas populares de las q estan nominadas para participar entonces en este super concierto....les agradesco a todos por su atencion y bueno voten ...suerte y larga vida al metal
NINE FEARS desde argentina
[2003-02-16]
Actualmente nine fears se encuentra grabando lo que seria su primer demo, este estaria previsto para principios de este año
Ascension News 2/2003
[2003-02-16]
Hey people, this mail comes to inform you about our forthcoming, selfentitled ('cos it's our debut) CD, which will definitively be released on March 10th. For all of you who order our CD BEFORE release date, there are special conditions. Follow this URL to get to the "shop": http://www.ascension-net.de/band/shop.html (To all who write for Zines: It would be cool if this is worth a news) You'll get (Melodic) Death Metal with diversified influences, you can pre-listen some song samples at our homepage. Take care... Metallic greetings
MADHOUSE METAL WEB´ZINE ACTUALIZACION 13/2/03
[2003-02-16]
NUEVAS ACTUALIZACIONES DEL "MADHOUSE METALWEB´ZINE", VISÍTALO EN: www.madmetalweb.rockk.net y/o http://usuarios.lycos.es/madhousemetalweb UN SALUDO & \m/METAL FOREVER\m/ BONY "MADHOUSE"
Grindgore Dot Tk : Check new stuff
[2003-02-16]
Hey! Check the new songs of russian grindcore/crust/hc band Deformed Ass at http://realmusic.ru/deformedass Also check new stuff at Grindgore Dot Tk http://grindgore.tk That\'s all for now, Andrey
ETERNAL FROST WEBZINE : Eternal Frost #14 is online
[2003-02-16]
Issue #14 features. . .
Interviews with: - Absorbed (Hol) - Elegeion (UK) - Gerbe of Life (Fra) - Harrowing (US) - Infernal Dominion (US) - Leukorrhea (US) - Necare (US) - Nicatas Drumer (SA) - Quercus (Cze) - Wind of the Black Mountains (US)
Along with a very important editorial and TONS of album/demo/vinyl reviews, 'zine and gig reviews, focusing mainly on the independent and obscure!
Plus a KILLER new main logo and assorted banners created by JM of Fleshrites.com!
Not to forget these interactive features: - LINK LIBRARY - FORUM - CLASSIFIED ADS - E-NEWSLETTER - TRADING POST - CHAT - FREE-FOR-ALL LINKS - SITE SEARCH / SITE MAP
All at: www.frostgrind.cjb.net
Labels, bands and 'zines whose material was not reviewed this issue can expect it to appear in the final issue!
CARNAL LUST news
[2003-02-09]
Hello everybody!! Our first album "Whore Of Violence" will be available for the 1st of March. Included ten tracks of pure brutal death metal. If you want to order it as of now, please contact info@diamond-prod.com or carnal_lust@hotmail.com . Tee-shirts are available against 15 euros (port included). If you're interested contact : info@diamond-prod.com or carnal_lust@hotmail.com . Des t-shirts sont disponibles contre 15 euros (post include). The site made new skin, I invite you there to make a turn and to leave us a message on our book. Thank you
Maos Xtreme Productions : Antaro
[2003-02-09]
Te invitamos a conocer más sobre esta excelente banda Centroamericana, proveniente desde Panamá (enlace de continentes). Visita su sitio web : www.antaro.chiriqui.com Si eres promotor de buenas bandas en: Revistas impresas, sitios web, Radios; O si eres productor de conciertos o parte de un sello y te interesa contactar o pedir más información sobre esta banda con gusto te atenderemos. O si eres parte del publico, gracias mil por apoyas a las bandas y nuestra música. Y si gustas tener comunicación con la banda o miembros de la misma igual lo puedes hacer. Saludos a todos de parte de la banda y gracias por dedicarnos su tiempo y apoyar.
BLOODCIFERY ARTS DOMINION / SYMPHONIESMOF SICKNESS RADIO PROGRAM
[2003-02-09]
HEY WHATS UP HEADBANGERS!!! -Many new things in bloodcifery.com, news upate daily, tons of new reviews and more to come, interviews with NUCLEAR ASSAULT, DARK TRANQUILITY, BOTCH, DISGORGE ( USA ), DEATH ANGEL, NATAS, HERMANO, DARK FUNERAL, AMON AMARTH, KORUM, CEREBRAL EFFUSION ( SPA ), REPRISAL, BEHIND THE SUN, DROWNING, IMMOLATION, INCANTATION and tons more, and more to come we keep you update ok?.... -Well as i promised we are now in radio live broadcast, and you can listen us everyday at http://www.mordormx.net and there you have a direct link ok?, music, news, concerts and more LIVE
HIRAX @ Bang Your Head festival confirmed for 2003
[2003-02-09]
Some news from the HIRAX camp... We are writing songs for the new album, tentatively titled: "The New Age Of Terror" and we have just been confirmed to appear at this year's 'Bang Your Head' festival in Germany. Here's the link... check it out: www.bang-your-head.de/home.htm I'll let you know more European tour dates when we have them. Pass the information along to anybody you know... Thanks for your help and support! THRASH Katon HIRAX
[SteelMadness] Issue 65, February 2003
[2003-02-09]
A short interview with Dutch's gothic metal TO ELYSIUM. They released their debut album last year. If you read our issue #2, you know why the band is featured in the zine.
NEFARIOUS fanzine #6
[2003-02-09]
El sexto ejempler ya en la calle mas metalico y devastadar, ahora con 40 paginas a blanco y negro, en formato tamaño carta incluyendo18 entrevistas a: LUST KADATH USER NE PYAEMIA BLASTER ARTGORE (artista grafico) RAVAGER DIES IRAE INHUMATE LACRIMAE TERRORIST AGLAROND VINTERSORG PROHIBITORY MORBOSIDAD PSICORRAGIA NOMENMORTIS THE ART RECORDS mas reseñas de discos y fanzines y contactos NO DUDES EN PEDIR INFORMES PARA ADQUIRIRLO A: LUIS COB SARABIA APDO. POSTAL 182 ADMON. 1 C.P. 97000 MERIDA YUCATAN MEXICO
II CONCILIO - TOUR desde Monterrey/2003
[2003-02-09]
TOUR desde Monterrey/2003 - Costo $650 Traslado: Mty. - Puebla Puebla - Mty. & Hotel Autobus de 1a - Estrella Blanca S.A. de C.V. Equipado (Clima, Tv/Vcr, W.C.) Salida - Viernes 28 de Febrero - Hora 10:00pm en el Mercado Fundadores Regreso - Domingo 2 de Marzo - Hora 11:00pm Info tel - 044 818-699-19-07 & 83-97-54-40 (24 Hrs)
DROWN INC. NEWS
[2003-02-09]
We have added a reviesection with CD and livereviews and also some press releases about the band! The livesection gives you now more information on our liveshows.
[NOIZY ASYLEUM] 2003-02-07 NEW REVIEWS!!!!
[2003-02-09]
NEW REVIEWS Latrodectus% - Altered flesh (8/10) Gnostic% - Bloodwars of heretic supremacy (8/10) Leif edling - Demos & outtakes '83 - '99 (4/10) Room with a view% - First year departure (5/10) Dragonland% - Holy war (7/10) Perversity% - In the garment of lust (6/10) Invoke% - Looking through me (5/10) Enshadowed% - Messenger of the darkest dawn (7/10) Nehemah - Shadows from the past (7/10) Katafalk% - Storm of the horde (7/10) Kabbal% - Synthetically revived (7/10) Astrofaes% - The eyes of the beast (5/10) Morgue% - The process to define the shape self loathing (6/10)
Agora Noticias
[2003-02-09]
Reciban un saludo de parte de Agora. El motivo del mail es para informarles que estamos estrenando página en versión flash, donde podrán encontrar nuevas secciones (algunas en construcción). Así como para invitarlos a nuestro próximo concierto que se llevará acabo en.... Circo Volador Mordor Fest 9 de marzo Para mayor información visiten la página del festival http://festival.mordormx.net Esperemos contar con ustedes en este avento así como en los que está en puerta. Estamos en contacto. Saludos!!!!
WEBINFERNO666.COM UPDATE
[2003-02-09]
well, for those who only view the english version of the web site, there will be litle change, hopefully in a few weeks ill be able to have all stuff up, time is short for me on these last few months, sorry bout that. this email goes to the ppl who are viewing the portuguese version of the web site.

Opa, e ai pessoal, blz? Bom temos novas atrações no webinferno666.com o novo forum ja esta totalmente operante, e funcional, convocamos a todos para que se cadastrem e participem das discussões, ou criem novas discussões. Mais cds na seção de audio, e temos agora mais uma seção especial, Coluna Mauricio K. Cruz, uma coluna que sera escrita pelo mauricio, ele ira escrever principalmente sobre o black metal, então é muito interessante pra quem curte o estilo, e tambem haverá opção de falar com o mauricio e trocar ideias com ele no forum do site. o endereço direto do forum é www.forum.webinferno666.com no mais um grande abraço.
official CAGE website has a new look
[2003-02-09]
Attention all metal fans, The official website for the San Diego, California, USA internationally acclaimed power metal band "CAGE", has been given a major overhaul. The brand new re-designed CAGE logo, cover art for the new upcoming cd DARKER THAN BLACK, 2003 band promo pictures and new backgrounds have have been added to all the site's pages. The official CAGE website link is: www.cageheavymetal.com CAGE's 3rd cd titled DARKER THAN BLACK will be released on March 24, 2003 through MASSACRE RECORDS in Europe.
DESTRUCTIVE RECORDS NEWS !!!
[2003-02-09]
Here some news of "Destructive Records" : Our first release with Necroblaspheme's album (french death metal band ) is always available and now distributed : Notre premiére realisation avec l'album de Necroblaspheme (groupe death metal de France) est toujours disponible et est maintenant distribuée : * in France by : UNDERCLASS RECORDS * in scandinavia by : METAL FORTRESS ENTERTAINMENT * in Germany by : MORBID RECORDS * in Austria by : RESOUND RECORDS . * in Poland by : PAGAN RECORDS . * in Canada by: NEOBLAST RECORDS. * in Spain by: Necromance.
ELIGOR WEBZINE Underground Metal Webzine, Mailorder & Distribution.
[2003-02-09]
Volvimos mas actualizados y renovados que nunca. Ahora tambien seccion MAILORDER. Donde podes encontrar los mejores titulos del metal under Argentino y del mundo. Material Disponible: CARNARIUM - Constelaciones de Requiems COMPILADO SUDAMERICA BRUTAL Vol. 2 VAMPIRIA - Wicked Charm RED WINE - El fin de los tiempos. y muchos titulos mas. Preguntar por precios, trades, licencias y otros a info@eligor.com.ar Visiten tambien la nueva pagina del sello HURLING METAL RECORDS www.hurlingmetalrecords.com.ar
Exsecror Vecordia en Monterrey
[2003-02-09]
Después de su exitosa presentación como grupo abridor de Haggard en el DF, Exsecror Vecordia los invita al: " Primer Festival Cultural de Rock Monterrey 2003". los dias 20,21 y 22 de Febrero. Exsecror Vecordia se presentará con su musicalizaxción de la pelicula de Murnau. "Nosferatu", totalmente en Vivo Música-Película, el Viernes 21 en el teatro Calderón. Después, el Sábado 22 en los bajos del Palacio Municipal, Exsecror Vecordia se presentará con su repertorio. Ambos eventos gratuitos.
Sorrowstorm awsome NEW mp3 news!!! (black metal de Panama, LEAN!)
[2003-02-07]
After the release of Sorrowstorm's debut black metal album CAVERNS OF GRIEF (melodic/symphonic influences), Sorrowstorm has recorded NEW MATERIAL. This new material will be released in an EP entitled "Funeral Oath," 3 songs that will be released in late March of this year again by Dysmorphic Records and only to be distributed by us. The new music will foreshadow a future Sorrowstorm full length release. go to http://www.mp3.com/sorrowstorm and download CURSED FIRES OF GEHENNA, the new crushing song. In the likes, coldness, and meanness of Marduk, Dark funeral, and Dissection, this new song is part of the 3 EP. Enjoy! If you have not downloaded all 8 songs of the caverns of grief album, you are encouraged to do so. Help support black metal with Christian lyrics. The actual cd is out of print for right now, but about 5 copies are still sold at bleastbeats. Hurry! God bless,
MAD DRAGZTER : this an important message
[2003-02-07]
Dear friends, fans, magazines, radios, zines, webzines, bands, all. From this day on the brazilian thrash metal band "Dragster" is to be called "MAD DRAGZTER". After becoming awake of the fact there are too many bands entitled Dragster spread all over the world, we (the band) have decided to change our name to that Mad Dragzter which we consider stronger and more exclusive than the former one. We are counting on you to promote our new name through your media, mailings, friends, etc... We take this opportunity to inform that the pre - production of our first cd is ready and we are going to be on Nimbus Studio on march to start the recordings. Our first album, " STRONG MIND ", is to be released on September the 1st. Don't forget to log on our site where you find mp3 (of all the songs of the "NEW TIMES" demo on link "SONS"), news, reviews, photos, and a lot more. On link " NEWS" we point out Mad Dragzter's participation, along with other new brazilian bands, in the record " O LIVRO DA MORTE " (put together by the American label Black Castle and supported by the brazilian webzine Krepuskulum), with the song "BREAK DOWN". This album allows many brazilian bands, known in the underground, to show what they can do. Thanks for the support!!!!! STAY HEAVY!!!!! THRASH METAL FOREVER!!! MAD DRAGZTER
THRASH ZONE : the site dedicated to the thrash metal scene
[2003-02-07]
Hi there, this mail to inform you about my website called THRASH ZONE; this site will be dedicated to all the Thrash metal scene from the past until now ( with discography, pics and bios + links to fan-sites & webzines ), and it is opened to every collaboration or suggestions in order to keep this music alive and well. It will be great if you could mention my site in your News section, so that the people and bands in your country will also have the possibility to be part of this project (see the "Thrash in 2003" section for reference). If you have any comments about it or if you want to report errors in it, please don't hesitate to reply to this mail. I will also enjoy to be linked on your site, the site address is: http://get-me.to/thrashzone . Your support will be very appreciated, I hope to hearing from you very soon!!Thanks & Bye, Francesco
LEUKORRHEA : Looking for bassist
[2003-02-02]
Leukorrhea is currently seeking a new bass player. We are going to start work on recording our second full length CD and we really are on the hunt for a full-time, dedicated bass player. We eventually plan to tour for the CD and have numerous fest dates et up. Get in touch for try out times and we can work something. We are very serious about the band so the only major requirement is you be as well. Get in contact now if you play bass and are looking for a band.
Nate bludgawd@bludgawd.com
Explosión Cerebral Update!!!
[2003-02-02]
NEWS INTERVIEWS:
1917, ABDULLAH, ARE YOU GOD?, ASES, ASPHYXIATE, BLACK ORDER, CADAVEROUS CONDITION, DESASTER, DEVILRY, IMPALED, IMPETIGO, KAAMOS, LUST, ONE LAST SIN, OPHELIA'S SWEET DEMISE, PERVERT, RUNEMAGICK, SKINLESS, SOULGRIND, SPOOKYPIE, TWILIGHT SYMPHONY, VISIONOIR.
ARTICLES:
FUCK YOUR IMAGE YOU SCUMBAG TWATS by Seanocide.
MADHOUSE METAL WEBZINE : ACTUALIZACION 29/1/03
[2003-02-02]
ENTREVISTAS INTERNACIONAL : CON SCOTT IAN DE "ANTHRAX" (no olvides leer las de "SINNER", "STRATOVARIUS", "CATHEDRAL", "CANNIBAL CORPSE", "ANVIL", "RAGE", "HAMMERFALL", "FIREWIND", "W.A.S.P."...)

MP3 : "SEX MUSEUM", versionean a AC/DC "THE WATCHERS", nuevo proyecto de Burton C. Bell SPEED KILL HATE, banda paralela de "OVERKILL"

AGENDA : METAL MARENY, THE HAUNTED, THE GATHERING, TIERRA SANTA, AVALANCH AL PIORNO, CONCIERTOS REPUBLICCA, EXTENSA GIRA DE LOST HORIZON Y VALDHEMAR, RATA BLANCA EN CASTELLÓN, BON SCOTT BAND, MARDUK, VADER, VILE, WARCRY, SATYRICON, CRADLE OF FILTH, ANTHRAX CON SOILWORK ...

CRONICAS CASTELLON : CRÓNICA de "BUMMER" en Castellón

GALERIA : FOTOS de "BUMMER
Noticias de la banda mexicana UNDER MOONLIGHT SADNESS
[2003-02-02]
LA BANDA MEXICANA UNDER MOONLIGHT SADNESS CAMBIARA DE NOMBRE MUY PRONTO Y ESTARA A VOTACION EL NUEVO NOMBRE EN LA SECCION DE POOLS DEL SITIO ACTUAL DE ESTA BANDA.
Gholem tocará próximamente en Cd. Neza.
[2003-02-02]
Despues de una larga ausencia de los escenarios, Gholem vuelve a tocar en vivo, ahora presentando nuevo material y acompañando a las bandas mas potentes de la escena: Zamak, Pigsty, The Zephyr Y Disgorge. La cita es el sábado 15 de febrero en el Bar Judas, ubicado en Calle Tizapan No. 14 Colonia Metropolitana 3a Sección 2 cuadras antes de Villada casi esq. con av. Texcoco, Cd. Neza. Transporte en metro Puebla, que diga por av. Texcoco. Inicia 7:30pm Cover $50.00 Informes al: 044 55 31 04 99 66
Still Online underground news
[2003-02-02]
* The hradcore band New Society Of Anarchists (US) (nsavan@thesurf.com) is looking for places to play throughout the US.
* Seventh Nemesis (FR) (7thnemesis@wanadoo.fr) will play @ 4 years Still Online celebration party on thursday may 1st, 2003. The band is looking for gigs in Belgium, The Netherlands or the West side of Germany on Friday 3rd and Saturday 4rd of May. You can contact the band or grindkiller@stillonline.be. The band plays black-death in the vein of Angelcorpse, you can listen to a sample here
* HK (FR) is a hardcore band with a punk spirit as Catharsis, Rubbish Heap, ... and they will go on tour in. They are looking for a gig on may 1st in Belgium and a gig on may 3rd in The Netherlands. More info and contact for the gigs: Impure muzik (Impuremuzik@aol.com).
* There are new pictures of Boring, B-low, Anaemica, Disown, Dispell The Chain, Devoured
Saint Nicholas Is a Grindfreak promotion
[2003-02-02]
Hello, Saint Nicholas is a Grindfreak promotion is an organisation that supports metal bands. In july 2003 we organise an European tour for 5 Czech brutal bands. The bands are Despise, Imperial Foeticide and Poppy Seed Grinder (extreme death-grind) and Feeble Minded and Extermination 2 brutal deathmetal bands. The bands will come in July and we have already gigs @ Grind(gent)se feesten fest on friday 18 July in Belgium @ The Frontline and Saturday 19 July in Mulheim, Germany @ AZ Mulheim. We are still looking for other places where the bands can play. It would be great if you can help us in one or another way, Spreading the news, send it to your contacts, organizers, ... or if you organise gigs by yourselves.
Saint Nicholas Is a Grindfreak promotion is a co-operation of:
www.stillonline.be and www.musketeerofdeath.nl
D.E.A. : DESPUES DE ALGUN TIEMPO DE ESPERA SE ENCUENTRA LISTO EL VIDEO: DFHC THE VIDEO
[2003-02-02]
YA DISPONIBLE EN FORMATO VCD Y VHS TOTALMENTE DIY EL VIDEO RECOPILATORIO "DFHC THE VIDE" EL CUAL INCLUYE ENTREVISTAS Y PRESENTACIONES EN VIVO DE LAS BANDAS: AK-47, D.E.A., PHOBIA (ORANGE COUNTY CAL. USA), NUNCA MAS (GUADALAJARA), ADEMAS LAS BANDAS DESEQUILIBRADOS, ANARCHUS, LENCERIA (B.C.N.), ENDOR, BIG SPIN, SUBLEVACION.

PARA INFORMACION DE COMO ADQUIRIR EL VIDEO CHECA LA PAGUINA DE HUARACHE RECORDS
http://www.angelfire.com/music2/goatsucker/huarache.html
caguameitor666@hotmail.com
ZINE SUI GENERIS # 7
[2003-02-02]
UN GRAN SALUDO A TODOS. EL MAS RECIENTE NUMERO DE SUI GENERIS ESTA A UNOS DIAS DE SALIR A LA LUZ A todos aquellos interesados en adquirirlo ponganse en contacto, y al igual gracias a todos por su apoyo en especial a aquellos que aportaron material para su publicacion: GRACIAS, espero pronto respuesta. atte CARO TORRES "WARRIOR MAIDEN.............STAFF SUI GENERIS
GOREGIASTIC RECORDS Online Store: Newsletter 01-28-03
[2003-02-02]
Check out our huge online catalog at www.goregiasticrecords.com . We accept almost all methods of payment and ship worldwide!! Also, we proudly offer some of the most affordable prices today, don't hesitate to visit us!! Stores, Distros and Labels, ask for our low wholesale prices
Noticias de la banda mexicana CYTHADEL
[2003-02-02] Banda | Band: CYTHADEL
De momento estamos componiendo para meternos a grabar, y estamos en espera a que Argenta Recs. saque el Tears Streamed Down remasterizado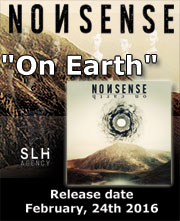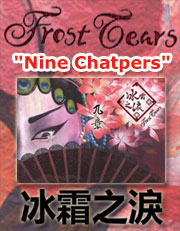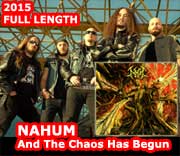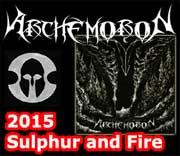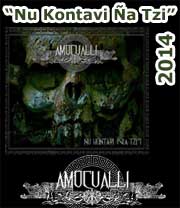 VIDEO
---
ZAMAK - Ensayo [CDMX @ 2018.06.02]
Setlist:
1. Darkness Has Come
2. Die In solitude
3. Flag of Pain
4. The Scars Remind Us
5. End Of Innocence
ZAMAK line-up:
Antonio Ruiz - Guitar & Vocals
David Vázquez - Drums
Omar Rufino - Guitar / Bass
Rolando Galindo - Guitar
Gracias a ZAMAK por su tiempo y apoyo.
Grabado por Milady Noise en CDMX
@ 2018.06.02
Editado por Milady Noise en Monterrey, México
@ 2018.07.26
Más información de la banda:
https://es-la.facebook.com/zamakmexico/
Banda | Band:
ZAMAK
---
---
SABACTHANI - Ensayo [CDMX @ 2018.06.02]
Setlist:
1. Reason Or Lie
2. Under The Storm
3. The Reformer
4. Dead or Alive
5. Winding Forest
6. Gloomy Valleys
SABACTHANI line-up:
Omar Rufino - Drums
Ayu Davalos - Vocals
Rolando Galindo - Guitar
Antonio Ruiz - Guitar
Alexis Aguilar - Bass Guitars
Gracias a SABACTHANI por su tiempo
Grabado por Milady Noise en CDMX
@ 2018.06.02
Editado por Milady Noise en Monterrey, México
@ 2018.07.23
Banda | Band:
SABACTHANI
---
---
Entrevista con SABACTHANI [CDMX @ 2018.06.02]
Entrevista con SABACTHANI de CDMX.
Gracias a SABACTHANI (Rolando, Alexis, Toño, Ayu y Omar) por su tiempo y el gran apoyo.
Grabado por Milady Noise en CDMX, México
@ 2018.06.02
Editado por Milady Noise en Monterrey, México
@ 2018.07.23
SABACTHANI line-up:
Omar Rufino - Drums
Ayu Dávalos - Vocals
Rolando Galindo - Guitar
Antonio Ruiz - Guitar
Alexis Aguilar - Bass Guitars
Más información de la banda:
https://www.facebook.com/sabacthani
Banda | Band:
SABACTHANI
---
---
WARKILL - Ensayo [Toluca, Edo.Mex @ 2018.06.03]
Setlist:
1. Breaking The Silence
2. Pandemonium
3. In Misery
4. Plains Of Hell
5. World Of Lies
6. Total Extinction
7. When Paradise Is Set In Fire
WARKILL line-up:
Abraham Hernández – Voz y guitarra
José Martínez - Guitarra
Isaac Alvarado – Batería
Gracias a WARKILL por su tiempo y un agradecimiento especial a la familia WARKILL por su gran apoyo.
Grabado por Milady Noise en Toluca, Edo. Mex
@ 2018.06.03
Editado por Milady Noise en Monterrey, México
@ 2018.07.21
Banda | Band:
WARKILL
---
---
Entrevista con WARKILL [Toluca, Edo.Mex @ 2018.06.03]
Gracias a WARKILL (José, Isaac y Abraham) por su tiempo y un agradecimiento especial a la familia WARKILL por su gran apoyo.
Grabado en Toluca, Edo. Mex
@ 2018.06.03
Editado por Milady Noise en Monterrey, México
@ 2018.07.17
WARKILL line-up:
Abraham Hernández – Voz y guitarra
José Martínez - Guitarra
Isaac Alvarado – Batería
Más información de la banda:
https://www.facebook.com/warkillofficial
Banda | Band:
WARKILL
---