SHE DIVINE AND EXISTENCE LIBERTINE: concerts and festivals section
[2003-04-30]
UN WEBSITE DE MÚSICAS SELECTAS E INIGUALADAS EN INGLÉS Y ESPAÑOL
Absolutamente todo tipo de música (del noise más extremo a la música clásica, todo se acepta)
SALAS Y ORGANIZADORES DE CONCIERTOS Enviad toda vuestra información sobre conciertos, giras y festivales, será incluida gratuitamente en la sección de conciertos. Anunciaros en la sección de conciertos y festivales de SHEDIVINE.COM por 20 €/ 2 meses.
SHE DIVINE os invita a visitar www.shedivine.com y ver como ELLA trabaja.
Muchas gracias por vuestra atención, estaré más que encantado de contestaros personalmente y daros cualquier otra información que necesitéis.
Héctor Noble Fernández.
Frontline metalnews april 4
[2003-04-28]
Hi everybody, here is some metalnews
Due to some problems there is an important change of the Still Online festival. Only the first day will take place (thursday 01 May). It starts @ 5 o clock and the bands are: 7th Nemesis(FR); Imp(NL); Taetre(SWE); Diabolical(SWE); Defleshed(SWE)

No metal marked either at the 4th of May, (date will be announced soon).

New pics of: April 25: Grimaelkin, Syrach

That's it for now. Cheers, Hendrik
MADHOUSE METAL WEBZINE ACTUALIZACION 26/4/03
[2003-04-28]
ENTREVISTAS INTERNACIONAL, AGENDA, CD REVIEWS DARKZONE, CD REVIEWS DEMOS, NEWS NACIONAL , LINKS BANDAS, WEBS, MP3
PRIMAL AGONY UPDATE 27/4/03
[2003-04-28]
Hello Everyone, it has been a couple of weeks sice the last update and have added a stack of things including a 4th new competition. There are also three new gig reviews thanks to Kev Truong, Richard Guemy, Jem Somerville while those guys also provided a few cd reviews along with myself, Justin Donnelly and Michael Perry for a total of 14 new cd reviews.
Grindgore Dot Tk - grind/noise/hc/crust
[2003-04-25]
Hello! Andrey from Grindgore Dot Tk here! First of all, I must say that I re-desidned the site a bit, now it is more core than gore and it is good I think. Please, any comments or your views about new design post in guestbook/forum... So, as always, now we have new reviews/interviews/mp3s, check it. Also more new links and info about comp I am releasing... Also see the new site I did for Din-Addict band, it is not done yet, but since now Dave from Din-Addict will care about this site...
Frontline metalnews april 4
[2003-04-25]
There are new pictures of: Devoted To hate, Inhuman Hatred, Mortuary I.O.D We decided to do the metalmarked on a later date. So no metalmarked the 4th of may. Next Month Still Online services exists 4 years. To celebrate that we organise an underground festival on 1-2-3 may @ The Frontline . The headliners of the first day are: Defleshed(SWE), Diabolical(SWE), the second day: Jack Slater(D), Guerrilla(D), the third day: Sublime Cadaveric Decomposition(FR). More info @ http://4years.stillonline.be. Everybody is welcome to support the underground. That's it for now Cheers Hendrik
THRONEAEON Newsletter 2003 / 04 / 23
[2003-04-25]
The new THRONEAEON CD has been sent to the printers. It will be entitled GODHATE.
THE FLAWLESS TEAM - NEW RECORD LABEL
[2003-04-25]
We invite you to view the newly formed FLAWLESS TEAM The Flawless Team has currently produced the new CD entitled THE INFERNAL COMPENDIUM of INFERNAL (Colombia) Elite Black/Thrash Metal To get in touch with INFERNAL e-mail them at: infernal6@latinmail.com For more information on INFERNAL and downloadable mp3s, log on The Flawless Team Website. Also available: OCCULTUS (Colombia) Music for the cultural elite COSMOS NEW VERSION Digi-pak CD
Agora noticias
[2003-04-22]
Que tal, reciban un saludo de parte de la banda. Esta vez es para informarles que afortunadamente Mayo sera un mes bastante activo. 8 de Mayo TEC Estado de México, 21 de Mayo Preparatoria Fresno, 30 de Mayo UVM Campus Tlalpan
SCHIZOPHRENIA compilation vol 4 out now
[2003-04-22]
Schizophrenia compilation is out nov!!! Volume 4 of this copilation contain 56 bands from world!!! Longtime is full 80 minutes of metal madness!!Playlist is down. Compilation is released only on CDr with color cover!!! CDr = 5 usd / 5 eur for world (include postage!) Trades fucking welcome!!! Send your list!!! Have you band, label, etc.??? If you have interest about 1 song on our SCHIZOPHRENIA compilation, send your CD(r) - (review in SCHIZOPHRENIA mag is sure, of course!!! No many, no check!!! All totaly free!!! Out is also SCHIZOPHRENIA compilation vol. 1, 2, 3 (CDr = 5 usd / 5 eur for world - include postage!) and SMASHED FACE - Invaze (death metal)
Exploision Cerebral Update
[2003-04-22]
INTERVIEWS: ABRASIVE, ABSALOM, ABYSSIC HATE, ABYSS LORD, ALIENATION MENTAL, ARBOL DE DIANA, ARCKANUM, ARGHOSLENT, ARKADIA, BESTIA, BETRAYED, BLACKIE LAWLESS, BODIES LAY BROKEN, BYATIS, DEAD HEAD, DERANGED, DISGORGED FOETUS, EXPULSER, GWN RECORDS, HOLY MOSES, HORDES OF NEBULAH, MAY RESULT, NECROPHAGIA, NECROPHOBIC, NECROTERIO, PROSATANUS, SILENT EXILE, THE SINISTER FLAME / AD ARMA . BIOS: ANAL VOMIT, ILLAPA
ARTWAR: noticias de la banda
[2003-04-22]
ARTWAR Aun se encuentra en Plena Promocion de su PromoCd Titulado "Por El Placer De La Sangre" el cual consta de 4 cortes de Violento Thrash/Death Metal. tanto como el Sanguinario en la voz, WarCrusher en la Guitarra, GoreBlood en el bajo y DaveDead en La bateria estan en total cautiverio ansiosos de sangre y poder!!!! mas informacion www.artwar.da.ru artwar666@hotmail.com
Alternative distribution updated list: April 2003
[2003-04-22]
ALTERNATIVE DISTRO LIST: UPDATED: APRIL 2003 (for daily updated list; check: http://www.alternativemag.go.to Prices includes post paid, trades are more than wellcome, but write first!!! Alternative Distro c/o Ferdi ARSLAN P.K.378 16372, Ulucami Bursa TURKIYE
FUCK THE FACTS: news about the band
[2003-04-22]
FUCK THE FACTS have 2 new mp3's up: "23-17-41" and "Ballet Addict" check 'em out here: http://www.mp3.com/ftfgrind ..both trax are taken from the upcoming full length CD "Backstabber Etiquette", out June 1st 2003 on Grind It! Records http://www.grinditrecords.net

pre-orders are now being taken, please contact: remi@gwnrecords.com

zines, radio shows, distros, etc.. should also contact Grind It!, to request a promo, trade or wholesale rates.

FTF will be touring east coast Canada in June and the USA in August. check the site for details: http://www.fuckthefacts.com
MADHOUSE METAL WEBZINE updated
[2003-04-22]
NUEVAS ACTUALIZACIONES DEL "MADHOUSE METAL WEB4ZINE", VISMTALO EN: www.madmetalweb.rockk.net y/o http://usuarios.lycos.es/madhousemetalweb HABER SI OS ANIMAIS A PARTICIPAR EN LA ENCUESTA, SALUDOS & METAL FOREVER!!! BONY "MADHOUSE"
SteelMadness: Necrotic Chaos Contest. Win a CD!
[2003-04-22]
ULTRA HINGAX PRODUCTIIONS is generous enough offering the new CD of NECROTIC CHAOS to us. We are now giving away 5 CDs for free. Enter the contest. Check out http://come.to/seametalforce
Onslaught Records & Webzine
[2003-04-14]
SALUDOS METALHEADS DE HABLA HISPANA !! Ahora puedes visitar la warsite de -Onslaught Webzine donde podras encontrar mucha Informacion acerca de bandas totalmente underground en las secciones de Reseñas, Entrevistas y la seccion de Iraes Report donde brindamos apoyo a las bandas en forma especial cada semana. NOTA: algunas secciones estan siendo trabajadas.

-Onslaught Records esta distribuyendo mucho material underground asi que no dejes de checarte el Catalogo y la seccion de Ultimatum, la cual incluye el ultimo material arrivado a nuestras bases subterraneas, Y lo puedes ordenar por correo, contamos con CDs originales y demos de bandas totalmente underground, esperamos contar con tu soporte ya que somos gente independiente que lucha por apoyar la escena Metalhead del planeta! y en especial la de habla hispana!!!. IMPORTANTE: algunas secciones se estan en construccion, pero ya pudes darte el vistaso de como estamos trabajando!

-Bandas: si tienes una agrupacion seria, y sientes q puedes aportar algo a la escena y deseas ser distribuida por Onslaught Records ponte en contacto con nosotros a la brevedad NO MANDES mp3 a nuestra cuenta de correo electronico definitivamente NO trabajamos de esa manera!! Si eres una banda con demo, tambien estamos muy interesados en apoyarte! Black, Death, Gore, Grind, Thrash y similares son mas que bienvenidos!!!.
MADHOUSE METAL WEBZINE
[2003-04-14]
ACTUALIZACIONES DEL "MADHOUSE METAL WEBZINE": SECCIÓN CONTENIDOS , CD REVIEWS INTERNACIONAL, CD REVIEWS DARKZONE, AGENDA, CD REVIEWS NACIONAL , NEWS INTERNACIONAL , CRÓNICAS CASTELLON, CRÓNICA de "BARON ROJO", CRÓNICA de "RATA BLANCA", GALERIA
NOVO WEBINFERNO666.COM
[2003-04-14]
Agora somos um site totalmente interativo, onde tosdo mundo pode se cadastrar de graça, e participar de todas as seções do site, adicionando conteúdo, e participando para aumentar e fazer crescer mais ainda o underground! contamos desde já com sua participação! cadastre-se agora mesmo!
PURULENT: EUROPEAN TOUR 2003 - SHOWS NEEDED!
[2003-04-14]
GARAVITO RAPES EUROPE - TOUR 2003 PURULENT (Col.) is a brutal death metal band in the vein of DISGORGE and DEVOURMENT that is currently touring Europe. They are looking for shows in Europe for May 18th through May 28th and from June 29th through July 11th. If you run a tour agency, booking company, label, distro or just do shows in your city, please contact PURULENT now and let them destroy your city, you won't regret to hook them up with a show! Please email: mutilatedrecords@hotmail.com and curby@obscene.cz
DARK PROFANATION
[2003-04-14]
TODAY BEGAN THE WORK FROM THE DARK PROFANATIONS PRODUCTIONS. AT OUR FIRST RELEASE HAVE THE OPUS DRACONIS BAND FROM PORTUGAL! IN SOON NEWS BANDS AND ALBUNS TO SHOW!! I HOPE YOUR SUPPORT IN THE UNION UNDERGROUND!! WE HAVE WORKING WITH US THE SEPHIROTH PRODUCTIONS... THAT WILL BE OUR DISTRIBUTION IN BRASIL! COMMING SOON THE DARK PROFANATION WILL BE SEARCHING BANDS TO FIRST COMPILATION AND DISTRIBUTION HERE IN EUROPE. KEEP ON TOUCH. ----NERGAL

HOJE INICIA SE O TRABALHO DA DARK PROFANATION PRODUCTIONS. EM NOSSO PRIMEIRO LANÇAMENTO TEMOS A BANDA OPUS DRACONIS DE PORTUGAL! EM BREVE NOVAS BANDAS E ALBUNS PARA MOSTRAR!! EU ESPERO TEU APOIO NA UNIÃO UNDERGROUND!! NÓS ESTAMOS TRABALHANDO EM CONJUNTO COM A SEPHIROTH PRODUCTIONS... QUE SERÁ NOSSA DISTRIBUIDORA NO BRASIL! EM BREVE A DARK PROFANATION ESTARÁ PROCURANDO BANDAS PARA O PRIMEIRA COMPILAÇÃO AND DISTRIBUIÇÃO AQUI NA EUROPA! MANTENHAM CONTACTO. ----NERGAL
ZOTZ. Comunicado para prensa
[2003-04-14]
ZOTZ se encuentra grabando material completamente nuevo desde finales de marzo y asi tambien desmientiendo los rumores de separación. El nuevo material aún sin nombre; se espera este terminado en 2 o 3 meses. Dentro de poco se podran oir algunos avances en su pagina. Para mas informacón escriban a zotz@mexico.com o visiten http://zotz.iuma.com
FearSomeRecords
[2003-04-10]
Hello People, If you want to see the death/ thrash metal band Mortuary IOD live on stage in Belgium come to The Frontline on the 18th of April If you don't have the cd Distorted Masscare: Fear The Madness (the debut album of Mortuary IOD), be quick because there almost out of stock!!!! Also the band is willing to play as much as they can so if you organize some gigs, Contact us! Also if you want to trade GIGS do not hesitate!!!
Eternal Frost E-Newsletter #476
[2003-04-10]
LINK LIBRARY UPDATE: New and updated links ------- BANDS: Demonar, Ennuis, Inocculta -------- LABELS/DISTROS: Profane Records
Metal Age Productions: catalogue and MP3
[2003-04-09]
Hello, Metal Age catalogue finally available online with daily update ! Feel free to check it out ! Free download MP3 of MAP bands available too !!
FUCK THE FACTS April 2003 newsletter
[2003-04-09]
The new FTF full lenght CD "Backstabber Etiquette" will be released by Grind It! Records.

A Canadian eastcoast tour in now being planned for June 18-25.

Discoing The Dead is being re-released on CD by our friends at Black Hole Productions

If you got anymore allowance money left over,.. the infamous Marco "Zas!" and Nuclear Assault recs are now (again..) planning a re- release of the FTF/Kastrat split 7" as a MCD with bonus trax from each band.
MY BELOVED DARKNESS: March / Marzo 2003
[2003-04-09]
Content of this edition / Esta edición contiene News: Latest news, new releases... Underground Zone: Bands, magazines, newsletters... Special: The Third and the Mortal - Norway / Rock Doom Metal Records - Labels Zone: Tons of information... Interview of the Month: Thy Disease / Death Black from poland
MADHOUSE METAL WEB´ZINE ACTUALIZACION 9/4/03
[2003-04-09]
NUEVAS ACTUALIZACIONES DEL "MADHOUSE METAL WEB4ZINE", VISITALO EN: www.madmetalweb.rockk.net y/o http://usuarios.lycos.es/madhousemetalweb, QUE LO DISFRUTES, SALUDOS & METAL FOREVER: BONY "MADHOUSE"
DESENSITISED newsletter
[2003-04-09]
Hi everyone! Just wanted to let you know that we're playing at 'De Gaaspiep' in Maastricht on the 25th of April. We'll be live on stage with Necropolis and Shadowbreed. And the week after (May 3rd) we're playing at Frontline in Gent (Belgium). In the meantime the homepage has been updated with lots of nice pictures, so go and have a look: http://listen.to/desensitised Hope to see you all on the 25th... Steven DESENSITISED
SOUTH EAST ASIA METAL FORCE Issue 71, April 2003
[2003-04-09]
2 new interviews are now added: AL IBLIS, Philippines death metal KATAFALK, Dutch death/thrash metal
Noticias de la banda THE FORENSIC
[2003-04-06]
La banda mexicana THE FORENSIC (antes EUTANASIA) se encuentra grabando su primera material, no pierdan la pista ¡!!
NOIZY ASYLEUM: Contest, MP3 and contacts!
[2003-04-03]
Hello, THE CONTEST LAST TONIGHT, news contacts added on www.na-webzine.com, and new MP3 check them on the right ->>> CONTEST METAL AGE PRODS : Win promo samplers from Metal Age Prods, to participate, go to NOIZY ASYLEUM WEBZINE and fill the popup form or send an email at contest@na-webzine.com with subject : CONTEST SAMPLER METAL AGE write your email and adress, 10 mails will be selected on next 31 march ! Spread it on!! Rudy
Shouts of Metal from Chiclayo - Perú
[2003-04-03]
Hail metal banger's I'm Yusef Ivancovich Perez editor of Shouts of Metal from Chiclayo - Perú, total support all the band's the world underground metal. Labels/Bands could send promo pack to my adress to:
SHOUTS OF METAL
c/o: Yusef Ivancovich Perez.
Av.Los Andes # 950 - La Victoria, Chiclayo - Perú.
If you wish extensive promo in peruvian lands, you could optionally send more than 1 promo we will distribute them to the folllowing peruvian magazines/Zines/Webzines. With no charge. LABELS Ask us whether you wish to know these bands!! or to get your material Reviewed on our pages !! BANDS Ask us for a possible production, distribution & promotion deal !! ZINES Send proof of existence and get promo stuff!! DISTRO Propose us a wholesale price !! SUPPORT THE UNDERGROUND!! I just want to thank all the label and the bands that have made this possible and for his support and help.
My eternal gratitude to all you.
YUSEF
Agora: noticias de la banda
[2003-04-03]
- Agora está grabando su nuevo demo del cual podrán escuchar fragmentos próximamente en la página
- Estén atentos por que próximamente habra cortesías para el evento del 9 de Mayo en Rockotitlán Sur, solo tienen que mandar un amail a..... agora_mex@hotmail.com
- Les recordamos que aún quedan playeras y gorros de la banda, así como informarles que estamos muy contentos por ya estar en la 3er Edición de Segundo Pasado. !!!GRACIAS A TODOS LOS QUE HAN CREÍDO EN NUESTRA MÚSICA!!!!
- La página en flash aún no está terminada por lo que estén atentos en este mes a lo nuevo que se viene... AGORA en vivo, Videos, Fotos, Desktops, etc.
- Para los que no estaban enterados, en el mes de Febrero Manuel Vasquez y Sergio Aguilar recibieron finalmente el patrocinio de las guitarras B.C. Rich.
MADHOUSE METAL WEB´ZINE ACTUALIZACION 2/4/03
[2003-04-03]
COMO YA OS DIJE, ESTO ERA SOLO CUESTIÓN DE DIAS, ASI QUE AQUÍ ESTAMOS CON LAS NUEVAS ACTUALIZACIONES DEL "MADHOUSE METAL WEB´ZINE", QUE PODEIS VISITAR EN: www.madmtetalweb.rockk.net y/o http://usuarios.lycos.es/madhousemetalweb UN SALUDO & METAL FOREVER!!!: BONY "MADHOUSE"
Still Online services : Bang That Head newsletter #197
[2003-04-01]
* The deathmetal band Escutcheon (NL) (a.zuur@tref.nl) is looking for gigs in Belgium, The Netherlands and Germany to promote their new album Unexplained deep space phenomenon. The band plays melodic deathmetal in the vein of the old At The Gates, .... The band is also looking for a label to release the album.

* Evil Incarnate ( evilincarnate2@himnosrituales.com) is looking for bands to join the The End of Days metal fest on September 2003. After that the band and Anarchus are looking fro bands to participate on theior tour through the US and Mexico. Also help with organising gigs is welcome.

* There are new pictures of The Deathcult Monolith, Skinless, The Crown, Etherial Dawn, Excess Of Cruelty, Cadavers De Tortugas
KUGR Airplay
[2003-04-01]
Hello, My name is Tom Allen, I host a metal radio show in Pullman, WA. I am contacting bands and labels to see if they are interested in getting airplay on my show. I play nothing but metal, especially extreme/brutal bands. I also write for Splattered Webzine, so releases will be reviewed there as well. Also, I am looking for interviews for the webzine, so if any of your artists are interested, I would love to interview them! If you like, I will put you on the list to recieve my playlist each week, just let me know. Please contact me with questions, and send promo packs to: Destroy The Mainstream c/o Tom Allen 907 Stephenson North Pullman, WA 99163 USA
FORNICATION - Brutal Death Metal (BRAZIL) - Debut CD out now
[2003-04-01]
Hello! Finally released our long awaited debut full length CD through Black Hole Productions (www.blackholemag.com/bhp)
BRUTALIZED RECORDS
[2003-04-01]
We wish to introduce you our organization's long-waited Web Page: www.brutalizedrecords.com. There you can find our complete catalogue, info, promotions and lot of stuff. This site is in its first phase of development; this is why we apologize if you have some kind of problem with it, if this is the case or if you have any suggestion, please e-mail us to: info@brutalizedrecords.com If you subscribe via e-mail to our data-base for further Newsletter, you'll have a Take 5% off in your purchase. LIMITED PROMOTION* For USA Customers; FREE shipping for your purchase *(only valid for purchases from USA until April 28th, 2003)
HELLS HEADBANGERS: NUNSLAUGHTER / CENTINEX "Hail Germania"
[2003-04-01]
Long awaited split 7" EP from the Devil Metal Masters, NUNSLAUGHTER with the Diabolical Hellbrigade, CENTINEX. Limited pressing of 1000 hand-numbered copies featuring new studio recorded cover songs! First 200 copies pressed on Green Swirled Vinyl ONLY being sold through HELLS HEADBANGERS mail order.

*PRE-ORDERS ARE BEING TAKEN NOW!**
$8.00 U.S. ppd / $10.00 World ppd (Bestial Black Vinyl) Ltd. 800!!
$9.00 U.S. ppd / $11.00 World ppd (Green Swirled Vinyl) Ltd. 200!!
INFERNAL WAVES at www.iwradio.fr.st
[2003-04-01]
Hi, We have built a website for Infernal Waves Radio at www.iwradio.fr.st This radio is still activ after 5 Years of existence. Please check up the site if possible and sign the book. If you are looking for airplays, you can send your materials at this following address : COLLETTI JEAN-CHARLES 97 AVENUE BERTHELOT 69007 LYON FRANCE Thanks for your interest, J.
Cythadel : new web site
[2003-04-01] Banda | Band: CYTHADEL
Que tal, reciban un saludo de parte Cythadel. Como todos ustedes saben somos una banda mexicana de Doom-Metal, el motivo de este mensaje es informarles que nuestra página a sido rediseñada y tiene un nuevo nombre, www.cythadel.com , los usuario que solian acceder a ésta por www.cythadel.cjb.net aún lo podran hacer sin ningún problema.

En ésta, www.cythadel.com podran escuchar fragmentos de nuestro material "Tears Streamed Down", sin tener que bajar nada, (solo esperen a que cargen), también podrán ver fotos y la info correspondiente a Cythadel.

Sin más por el momento me despido agradeciendoles su tiempo y no olviden firmar el guestbook.
Alejandro Castañeda.
Web Master


Hails, recive a greeting from Cythadel. As you know we are a mexican band of Doom-Metal,

This message is to inform to you that our web site has been redesigned and it has a new name, www.cythadel.com, the members that usually enter with www.cythadel.cjb.net ,still you can do it without a problem.

In this site, www.cythadel.com you can listen our material "Tears Streamed Down", (just wait for it´s loaded), too you can see pictures and the cythadel´s info.

I be thankful for your time, and don´t forget sign in our guestbook.
Alejandro Castañeda.
Web Master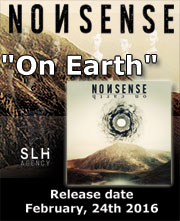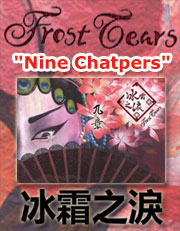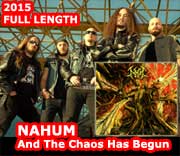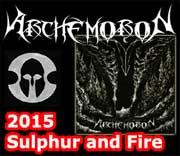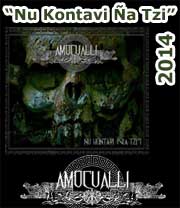 VIDEO
---
ENTREVISTA CON SICK SOUL [2016.08.13]
Banda activa de 1998 a 2005.
Grabado por Milady Noise
EAP, Monterrey, N.L. México
Agosto 2016
Editado por Milady Noise
Monterrey, México
Mayo 2017
Banda | Band:
SICK SOUL
---
---
THE FALLACY - Lost In Disguise (Official Video)
The Fallacy's new official single 'Lost In Disguise'
Video Produced and Directed by The Fallacy
Edited by Dario Chaparro
Post Production by The Fallacy
Cover Art design by Hatim Bahia
Banda | Band:
THE FALLACY
---
---
ENTREVISTA CON GRIMORIAN | BLACK RING [2017]
Grabado y editado por Milady Noise
Monterrey, N.L. México
@2017
Banda | Band:
GRIMORIAN
---
---
DUNKELNACHT - Ritualz Of The Occult (Lyric video)
Starring M.C. Abagor.
From the 2016 "Ritualz Of The Occult" EP.
Video directed by Nicolas Bouché, Heimdall & Alkhemohr.
Banda | Band:
DUNKELNACHT
---
---
Grimorian - Crescent Hotel
Album: Black Ring (2015)
Banda | Band:
GRIMORIAN
---