Urgent THRONEAEON news
[2003-05-31]
Due to illness in the band THRONEAEON has been forced to cancel the EUROPEAN TOUR... Here's a statement from Tony Freed (guitar + vocals): I'm sorry folks, but we have to cancel all the shows on the tour because of this fucking disease... It's a high risk of infection and I don´t want anyone of you that hasn't had it to get it. Our drummer might be next up to get it so that's why we cant make the last days either. We are restricted to do it! I'm very dissapointed at this because I really longed for it and I have worked for it so much. I'm pissed off, that's all I can say! But I promise that I'll do my fucking best to make it up to you, the band and myself. We'll be back! /Tony
DAMN SHARK news
[2003-05-28]
DAMN SHARK CONTINUA AHORA CON NUEVOS MIEMBROS EN LAS GUITARRAS Y AHORA LA ALINEACION ES ASI... ADRIANNE AXE -LEAD VOCALS & BASS GUITAR- ISRAEL FRANCO -DRUMS- JON ENRIQUES -LEAD GUITAR & BACK VOCALS- MICHAEL MULLIERT -LEAD GUITAR & BACK VOCALS- Y EN APROX. TRES MESES ENTRAREMOS AL ESTUDIO A GRABAR NUEVOS TEMAS... EL 27 DE JULIO ALTERNAREMOS CON PAUL DI'ANNO EN EL CIRCO VOLADOR.... LA PAGINA ESTA EN RECONSTRUCCION PERO EN UNOS DIAS ESTARA LISTA... SALUDOS... DAMN SHARK CREW
UNDER MOONLIGHT SADNESS EN EL TOUR TRAIL DE SIRENIA
[2003-05-28]
Estas son las fechas donde se presentarán UMS en el tour TRAIL OF SIRENIA CON TRAIL OF TEARS Y SIRENIA MIER-11 JUN CUERNAVACA, MOR. JUEV-12 JUN TOLUCA, EDO. DE MEX. VIER-13 JUN MORELIA, MICH. SAB-14 JUN AGUASCALIENTES, AGS. DOM-15 JUN TORREON, COAH. JUEV-19 JUN CHIHUAHUA, CHIH. VIER-20 JUN MONTERREY, NVO. LEON (+ SUSPERIA) SAB- 21 JUN CD. DE MEXICO DOM-22 LEON, GTO. (SOLO TRAIL OF TEARS) EN OTRAS COSAS YA TENEMOS LA VOTACION EN NUESTRA PAGINA ACERCA DEL CAMBIO DE NOMBRE, YA LA VAMOS A ACTUALIZAR
Noticias en THE ART RECORDS
[2003-05-28]
SILENT CRY "Dance of Shadows" The Art Records CD003011 DARK LUNACY "Forget me not" The Art Records CD003?? VII ARCANO "Inner deathscapes" The Art Records CD003009 ASHES TO ASHES "Cardinal VII" The Art Records CD003010 A la venta en Junio 15. CROWHEAD "Frozen" The Art Records CD003012 THE ART OF MURDER RECORDS Presenta: PULVERIZED "Spheres of Depraved Philosophy"
A few new thingies arrived at The Basar
[2003-05-11]
... As always, details can be found at www.TheBasar.org ...
MADHOUSE METAL WEBZINE ACTUALIZACION 5/5/03
[2003-05-11]
ENTREVISTAS INTERNACIONAL :
CON ALEX DE "SINISTER" (no olvides leer las de "SEVEN WITCHES", "USURPER", "EVERGREY", "ANTHRAX" , "SINNER", "STRATOVARIUS", "CATHEDRAL", "ANVIL", "RAGE", "HAMMERFALL", "FIREWIND", "W.A.S.P."...)

CD REVIEWS INTERNACIONAL
GALLOGLASS, BONFIRE, EXHIBITION, LITA FORD

AGENDA
GIRAS: CHARGER, DIMMU BORGIR, SPINESHANK, BONDED BY METAL OVER EUROPE, TRAIL OF TEARS + EDENBRIDGE, TIERRA SANTA + LUJURIA, THIN LIZZY, HATE ETERNAL, INTERNAL SUFFERING... CARTELES AL DIA DE: DOWNLOAD, FESTIVAL NUNCA MAIS EN CASTELLON, TORRES ROCK, SWEEDEN ROCK, GODS OF METAL, BANG YOUR HEAD, WITH FULL FORCE, WACKEN, SUMMER BREEZE, BLOODSTOCK, FESTIMAD, METAL MANIA...
Still Online: Bang That Head newsletter #203
[2003-05-07]
BANDS ON THE ROAD:
* The death-grind band Necroterio (BR) (necroterioband@mailcity.com) is organising an European tour in October 2003 to promote their new album. The band toured already in Europe in 2001. They are are looking for as much as possible gigs.
* Internal Bleeeding(US), Deepred(FI) and Loathing(FR) will enter Europe in September-October 2003 to hit the stages. The tour starts on September 09 and ends up on October 04. They are looking for places to play. Contact: Several Bleeds Records (FR) ( booking@severalbleedsrecords.com)
* Immersed In Blood (SWE) (info@immersedinblood.net) and Kaamos(SWE) (kaamos@spray.se). are looking for gigs in The Netherlands, Germany, France from September 11 till September 20, 2003. Thebands play on 19-30 Spetember @ NRW deathfest, AJZ Bahndamm, Wermelskirchen, Germany. Immerserd in Blood just released their debut album Killing season on Frozen North records/Arctic music and Kaamos released their debut on Candleligth records.
PRIMAL AGONY UPDATE 5/5/03
[2003-05-07]
Hello Everyone, first up a reminder that the FURY comp will be drawn next Sunday evening, so if you want to give the comp a shot, the time to do it is now. All details below for that and the other three current comps on the site. As for new stuff we have headed overseas and added three new interviews from three metal vetrans interviewed thanks to Justin Donnelly and David Wilson. Justin along with a new member to the team Krozza have shared between them all duties for the cd reviews also. Final note MORBID TALES festival in Brisbane has been postponed until late August with a new date to be announced soon.
Frost Like Ashes message
[2003-05-07]
We are playing a show with Living Sacrifice on June 13th in St Louis at the Hanger. Showtime 7 pm. One of the last shows with Bruce in it ever... once again.. You should attend! Hail Lord Sabaoth! Sebat
NOIZY ASYLEUM message
[2003-05-07]
Salutations, Around 20 news reviews have been added to the website. Personnal Promotion : I am looking for bands, labels, organisations or others who don't have website and who are looking for one. www.univers-fantastiques.net www.ecknaet.fr.st www.na-webzine.com www.blutausnord.fr.st www.appeaseme.fr.st www.na-prods.fr.st www.battlehorns.fr.st Interesting Deal Rudy@na-webzine.com Spread that word!! Thank you all Rudy
MY BELOVED DARKNESS... UNDER METAL MAG. ISSUE #1
[2003-05-01]
Issue: N°1 Pages: 36 Size: Medio A4 Printed: Offset (full color cover - inside pages b/n) A new production from Juliaca city - Peru, in this their first edition Under Metal Mag. it offers us exclusive interviews to KREATOR and DESTRUCTION carried out during the passing tour that they made both bands for South America, on the other hand interviews are to: 1917, Fleshless, Hate, Abismo Eterno, Vampiria, Slow Agony, Profecia, Sorrow Storm, Thornafire, Fermento, Cryfernal, Profecia, Cenotaph, The Crimson Sunset, etc. Also more of 80 reviews ( cd's, zines, etc...). abd very much, the magazine brings two free CDs included!!!! For you order and more information write to: Undermetal Productions c/o Juan Carlos Argandoña Luque Urb. Rinconada 3ra Etapa H-20 Juliaca - Puno - Perú South America
CARNAL LUST updates
[2003-05-01]
A lot of Updates are added on our website (www.carnallust.fr.st) : New pics New reviews of our album (Whore Of Violence). New links Our new album still available, check below to order it : Whore Of Violence Psychotic dementia Scared Messiah Infectious Mind The Last Soldier Outlaw Human Die Hard Drinker Lost Into The Chaos Grindporc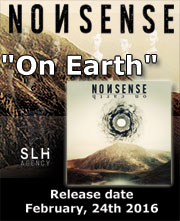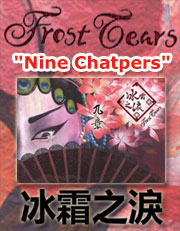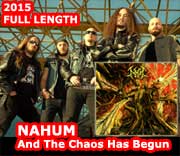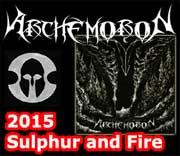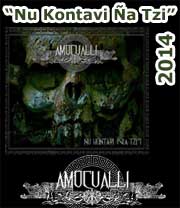 VIDEO
---
ENTREVISTA CON SICK SOUL [2016.08.13]
Banda activa de 1998 a 2005.
Grabado por Milady Noise
EAP, Monterrey, N.L. México
Agosto 2016
Editado por Milady Noise
Monterrey, México
Mayo 2017
Banda | Band:
SICK SOUL
---
---
THE FALLACY - Lost In Disguise (Official Video)
The Fallacy's new official single 'Lost In Disguise'
Video Produced and Directed by The Fallacy
Edited by Dario Chaparro
Post Production by The Fallacy
Cover Art design by Hatim Bahia
Banda | Band:
THE FALLACY
---
---
ENTREVISTA CON GRIMORIAN | BLACK RING [2017]
Grabado y editado por Milady Noise
Monterrey, N.L. México
@2017
Banda | Band:
GRIMORIAN
---
---
DUNKELNACHT - Ritualz Of The Occult (Lyric video)
Starring M.C. Abagor.
From the 2016 "Ritualz Of The Occult" EP.
Video directed by Nicolas Bouché, Heimdall & Alkhemohr.
Banda | Band:
DUNKELNACHT
---
---
Grimorian - Crescent Hotel
Album: Black Ring (2015)
Banda | Band:
GRIMORIAN
---