DESERT ROCK PROMOTIONS: CAGE news update
[2003-07-23]
DESERT ROCK PROMOTIONS is proud to announce that San Diego, California, USA, internationally acclaimed heavy metal band CAGE has signed an exclusive licensing deal with Brazil based HELLION RECORDS (http://www.hellion.com.br) for the release of the band's phenomenal new cd "Darker Than Black" for the territories of Brazil, South America and Central America.
PRIMAL AGONY UPDATE
[2003-07-22]
On the subject of Praetorian they are part of this weeks latest updates as one of the two new interviews done by myself and Justin Donnelly. Justin also chips in a cd review as does Krozza, myself and also Kev Troung who has sent us a gig review as well. Have added a few bits to the news section as well over the last couple of weeks. Finally this week A reminder that the PSYCROPTIC COMP CLOSES & DRAWN NEXT SUNDAY as well we also have the start of a NEW COMPETITION with the latest cd from Adelaide's SKINTILLA up for grabs. All the details are below.
ONSLAUGHT RECORDS: REALM OF CARNIVORA (a la Venta)
[2003-07-22]
Infernal Black Metal, blasfemando desde Estonia una avalancha demoniaca de riffs letales, vokales insanas, brutal, enfermo, y pinchemente maligno Supremo Black Metal definitivamente no para las masas, este album es una co-produccion con la infame Ketzer Records de Alemania, asi que espera pura calidad A LA VENTA AHORA MEXICO $130 / Otros paises $14 usd (incluye envio registrado para Mexico y Sudamerica) todos los pedidos llevan de regalo el METAL ABOMINATIONS CD Sampler Labels / bandas / Distros que deseen intercambiar ponganse en contacto email oficial : info@onslaughter.net contactanos en linea onslaughter@msn.com visita www.onslaughter.net
Frost Like Ashes: news
[2003-07-22]
HAIL Well things have been busy lately in the Frost Like Ashes camp, as we have been writing songs as fast as we can. We are planning on recording 9 new songs at the end of August for our next full length, Tophet, And 1 new song for a Rock For Life Comp. We have 2 upcoming shows in August Sat Aug 2nd, The Bunker, Independence Mo Sat Aug 23rd Eastside, Columbia Mo, with 3 Headed Moses and Verbal Narcotic (this is a Heavycore show!) All Hail Lord Sabaoth Sebat Frost
DEA: NUEVO CD "DEJA QUE LOS CIELOS ARDAN"
[2003-07-22]
EL MASTER DEL NUEVO CD "DEJA QUE LOS CIELOS ARDAN" ESTA LISTO, Y YA EN PROCESO DE MAQUILA, A TODOS LOS DISTRIBUIDORES, ZINES, WEB ZINES, WEB RADIO, PROMOTORES, SELLOS QUE PUDIERAN ESTAR INTERESADOS EN DISTRIBUIR, RESEÑAR O PROMOcIONAR EL MATERIAL DE LA BANDA, FAVOR DE PONERSE EN CONTACTO PARA HACERLES LLEGAR MATERIAL PROMOCIONAL.
ZAMAK BUSCA VOCALISTA
[2003-07-22]
Al parecer el vocalista de zamak deja al grupo por cuestiones de trabajo, ya que algunas veces no se puede vivir para el metal, o del metal, lo sentimos mucho, pero el metal sigue, y estamos en la selección de un vocalista, para seguir con el proposito de entrar al estudio, en este año y tener para dic. lo que será la segunda producción de zamak, mas violento y rápido, que es la distincion de zamak, el grupo cuenta con 7 temas nuevos para lo que tentativamente lleva por titulo, "EMPIRE OF VIOLENCE" CUALQUIER INTERESADO CONTACTAR VIA MAIL CON ANTONIO RUIZ zamakziur@hotmail.com
ELFONÍA newsletter
[2003-07-22]
- Los miembros del street team de Elfonía pueden ahora bajar desde la sección de archivos el video completo de "Aura". Pronto estará disponible para todo público. - Las 2 presentaciones de la banda en Chihuahua cambian para el día 25 de julio (viernes)
MADHOUSE METAL RADIO SHOW
[2003-07-19]
QUE TAL? OS COMUNICO QUE YA TENEIS A VUESTRA DISPOSICISN EL PROGRAMA EN LA RED, LO PODEIS OIR A TRAVES DE www.madhouseradioshow.tk y/o www.madhouseradioshow.rockk.net ESPERO VUESTRAS SUGERENCIAS, OPINONES, PETICIONES... SALUDOS: BONY "MADHOUSE
STEEL MADNESS updated
[2003-07-19]
A short interview with Japanese TERROR SQUAD is now added. This interview is also linked in S.E.A.M.Force. Added to the database: CARCASS SYMPHONIES Malaysia, metal magazine UNGRATEFUL BASTARDS PRODUCTIONS Malaysia, death/grind label
SOBRECARGA radio show (México)
[2003-07-19]
Greetings from Mexico: My name is Alfredo Chavez, some friends and me, we collaborate in a radio show dedicated to the Metal, their name is " Sobrecarga " (Overload), this program transmits in "Radio Altiplano" (96.5 F.M.) every Saturday of 21:00 at 23:00 Hrs. (schedule of Mexico), this station is cultural and it belongs to the Government of Tlaxcala in Mexico. Sincerely. Alfredo Chavez G. " Sobrecarga's" Producer I send them our data: Attn. Alfredo Chavez Gachzz / Radio Altiplano 23 Poniente 3102-C Despacho "C" Colonia Belisario Dominguez C.P. 72180 Puebla, Puebla. Mexico e-mail: sobrecarga969@excite.com
VORTICE CARMESI zine
[2003-07-19]
Vortice Carmesi es fanzine elaborado por un selecto grupo de jovenes creadores de la ciudad de Tehuacán Puebla, México, con apoyo de colaboradores alternos. Este proyecto es un medio de comunicación radical, empeñados en difundir esa cultura y demas arte que no es tomado en cuenta por los distintos medios de comunicación al no contar con los requisitos para ser rentable. Viendo la necesidad y carencia de un espacio cultural alterno en esta ciudad, nos hemos dado a la tarea de crear Vortice Carmesi. Estamos abiertos a cualquier opinión, sugerencia, comentario, etc. remarcando que nuestro fanzine es un espacio para creadores de arte llamese -musica, literatura, pintura etc.- Agradecemos todo el apoyo que hemos recibido y esperamos recibir. -Oscar Castillo (Dir. Gral. Coord. de Difusión.) -Valentin Garcia (Colaborador) -Inger Diform (Dir. de Arte y Diseño)
Acacia : Información de Tocadas
[2003-07-19]
Información de Tocadas. Pronto más info. Acacia alternando con Erogena, Valinor y Alma Mater de Puebla. Sábado 6 de Septiembre En Rockotitlán (canal de Miramontes, #2640, col. los Ciruelos Coyoacán). más info en : www.metalprovider.com/acacia
Great News from Sorrowstorm (black metal from Panama)
[2003-07-19]
This is Felipe Diez "Ogrus Storm," informing you that our website http://www.mp3.com/sorrowstorm has 11 full length songs on it for you to download!!! If you are hungry for black metal (or not), then it would definately be a treat for you to download these songs! 1. You can download them all, so that Sorrowstorm (a christian band) can go up in the black metal charts, thus telling the black metal world that Christians can and will succeed. You will be helping a great cause while listening to brutal black metal with good production! 2. You can burn as many copies of these mp3s into CD as you want. Pass them out to your friends, etc. Have them on your hard drive so that you can listen to them every time you go to the computer, and burn them so you can put the songs in your car or stereo! 3. If you have a zine, radio, or some form of media, you can review the mp3s! Sorrowstorm has been touring Panama lately with great success. Evangelism has led to a few people receiving Christ and many more people getting into Christian extreme metal. You can help us in our trek to take God's word further and further. If you like what you hear, please tell a friend about us. I would appreciate feedback on the 11 songs or some kind of feedback about anything, or even just to say hello, but please help us and download, download, download....it doesn't have to be now, it can be later, so take your time. God bless all of you, Phil
PANAMA METAL FEST 2003
[2003-07-14]
PANAMA METAL FEST "Primer Encuentro Nacional de Bandas Metal en Panamà 2003" Lugar: Miami (Frente a plaza carolina) en Juan Diaz Ubicacion: Ciudad de Panamà Fecha: Domingo 31 de agosto Open:2:00pm " Con la presentacion de las bandas mas representativas de cada provincia" (Como parte del primer aniversario de la comunidad de musica oscura de panama y costa rica http://ticopanametal.cjb.net) Saludos de parte de Maos Xtreme Productions.
THRASH ZONE NEWSLETTER # 02 - July 2003
[2003-07-14]
- the EUROPE section has been updated with the next bands: ARTILLERY, CORONER, KREATOR & SODOM - Other bands have been added to THRASH IN 2003 section, coming from Brazil, Czech Republic, Greece, Mexico, Sweden and UK
EXSECROR VECORDIA : Próximos Conciertos
[2003-07-08]
Exsecror se presentará en el "Homenaje a Kafka", organizado por Goliardos, el próximo Sábado 12 de Julio, en el Circo Volador. Habrá Performances a cargo de Almas Perdidas, mesas redondas y Concierto a cargo de Exsecror Vecordia, Lahylath, Eidyllion e Insomnia. Este evento empezará a partir de las 4:00 pm y terminará a las 10:30.. Su costo será de $30.--------- Circo Volador.. ( Metro La Viga) Exsecror Vecordia alternará con una banda de Guatemala: Att Livitunn, así como con Hetheria y dos bandas invitadas al próximo Sábado 26 de Julio a partir de las 6:00 en: Eventos Especiales: Salón "Los Pinos" Calle Venustiano Carranza #4 Esq. Av. Morelos Col. Villa de las Manzanas Coacalco, Edo. de México (Frente Universidad Lucerna/ Vía López Portillo) Mayores Informes: jrjr_producciones@hormail.co $50 Aunque aún no confirmado, al parecer Exsecror Vecordia, será el grupo abridor de Nightwish en la Cd. De México.. ( Septiembre) Seguimos en contácto. Ricardo. Guit. Clásica/ BAJO
Elfonía live | Elfonía en vivo
[2003-07-08]
ESPAÑOL ... ELFONÍA EN VIVO 11 de julio, 2003 = Privado de Nova Disco | Cd. Victoria, Tamaulipas (MX), entrada libre 26 de julio, 2003 = Club Maya | Chihuahua (MX), 4pm | entrada a menores, cover $50 pesos ENGLISH ... ELFONÍA LIVE july 11, 2003 = Privado de Nova Disco | Cd. Victoria, Tamaulipas (MX), free entrance july 26, 2003 = Club Maya | Chihuahua (MX), 4pm | all audiences, $50MXN
BRUTALIZED RECORDS : PROMOTION ... Pay in Euros and take 10% OFF
[2003-07-08]
PAY IN EUROS & TAKE 10% OFF contact us for more info For Low Wholesale Prices contact us: info@BrutalizedRecords.com If you prefer that we send you a e-mail with our updated catalog, Send us an e-mail to: info@BrutalizedRecords.com
New Leukorrhea Track online
[2003-07-08]
Greetings Just a quick note to let you all know that we have uploaded a new track to our site at http://www.leukorrhea.com It is an unmastered version of a song that will be on the upcoming "Denied Existence" split CD with Eternal Ruin on Amputated Vein Records. Check it out and let us know what you think. People prone to seizures and epileptic fits beware! The recording has been done for the split, it will go off to Japan to be pressed by Amputated Vein Records soon, but before it gets pressed Keisuke from Vomit Remnants will be doing the mastering this time around. More news to come when everything is done. Look for a late July early August release for the split! Stay Sick! LEUKORRHEA
MADHOUSE METAL RADIO SHOW
[2003-07-07]
QUE TAL? A PARTIR DE HOY, TENEIS YA DISPONIBLE EN www.madhouseradioshow.tk EL "MADHOUSE METAL RADIO SHOW" DEL 4/7/03 UN SALUDO & \m/METAL FOREVER\m/ : BONY "MADHOUSE"
Primal Agony update
[2003-07-07]
Hello Everyone, After missing last weeks update due to a bit of the flu running through the family there is a huge update this week. With a massive 21 cd reviews added on top of a new interview and gig review there is plenty for you to check out. Thanks for all these goes out to our normal top contributors Justin, Krozza, Kev and even a bit from myself. The international tours keep flowing as well with Sweden's Soilwork the latest to add their name to tours downunder due to hit Oz in September., then there is Metallica in January. The two current comps are from Melbourne's Praetorian (one of the best cds I have heard this year) plus copies of the excellent second cd from Tasmania's most brutal PSYCROPTIC.
DESENSITISED newsletter
[2003-07-07]
Hi everybody !! Finally, an update from your companions in death/grind: DESENSITISED. Over a month ago we recorded five tracks at the PIT Studio in Weert. You can find some sound clips on our website (news section). We're very happy with the final result and we hope to release the material A.S.A.P. We'll keep you informed. Next week's gig (July 13th) in Ieper will be our last performance with Rick as our drummer. Don't miss out on his ultimate blastbeats for DESENSITISED. We'll be playing with Houwitser, Bloodboil and many others at Vort'n Vis. Be there!! DESENSITISED
THT Productions New Release
[2003-07-07]
OUT NOW: "Introduce Us to Immortality", KEKAL's best-of album for the first time in 8 years. This CD will not be available at European distributors until the end of 2003, instead it is available firstly on direct mail-order only to THT Productions. e-mail: thtudg@centrin.net.id for ordering information... ...Or visit THT Productions Online Webstore and place your orders directly and securely. We accept major Credit Cards.
SAMADHI ZINE : PAUL DI ANNO en Tampico, Tamps
[2003-07-07]
Una Leyenda dentro del Heavy Metal PAUL DI ANNO El Ex Front Man y primer vocalista de IRON MAIDEN Se presentara en Tampico, Tamps. Este próximo Jueves 24 de Julio en Boys & Girls Ubicado en Calle Olmos 316 Nte. Zona Centro. Teniendo acceso al lugar a las 8:00 P.M. iniciando a las 9:00 P.M. Un evento estrictamente exclusivo para 300 Personas!!! Solo para los verdaderos amantes del Heavy Metal!! Un evento jamas imaginado E Histórico en Tampico......No te lo puedes Perder El costo del boleto $200 pesos Preventa y $250 El Día....podrás adquirir tu boleto en MetalAge y en los Discos & Cintas de la ciudad. Para mayores informes al Tel. (833) 2 14 61 59 y 2 14 25 14 o al E mail aceroenter@hotmail.com Organiza: ACERO Entertainment VISITA www.pauldianno.com
Onslaught Records Message
[2003-07-05]
Ultimas Noticias del mundo underground del metal NECROPSY: Han editado su segundo demo entitulado Infected, donde promueven el mas aguerrido Death Thrash Metal, pendientes con esta banda que en verdad tiene muy lo suyo! mark_necropsy@hotmail.com escribeles y apoyalos TIMECODE: Ya tiene a la venta su tan esperado mcd debut bajo el titulo de Endless Feelings, lo puedes adquirir directamente con la banda al mail info@timecode.cl no dejes pasar este excelente mini album, estamos seguros que marcara huella dentro del metal chileno! www.timecode.cl estamos en tratos con la banda para darles distribucion por medio de Onslaught Records INFINITUM OBSCURE: estara editando en breve bajo el sello Utterly Somber Creations un split CD junto a los ANCIENT GODS aun no hay un titulo tentativo pero por lo pronto puedes visitar www.infinitumobscure.com y espera a la salida de semejante split CD lleno de la mas pura bestialidad! BLOODREAPING: Estan preparando su segundo album ahora bajo el sello Sempiternal Productions se espera un trabajo superado en este ya titulado Ignis Penunbra dentro del mas rabioso y salvaje death metal, el staff de Onslaughter esta impaciente por escuchar este nuevo material! para mas informacion www.sempiternalproductions.com ATENCION : Hacemos un atento llamado las gentes de Onslaughter Webzine y Onslaught Records a todas las bandas de centro y sudamerica que nos manden sus ultimas actividades para incluirlos aqui en los Iraes Report mensuales esperamos contar con su apoyo para poder darle vida al Onslaughter Webzine www.webzine.onslaughter.net , saludos desde las cuevas underground sus amigos, Necros, Xolotl, GSkull,
BRIGADAS METALICAS Con Nuevo Diseño
[2003-07-05]
Despues de un tiempo de "vacaciones" forzadas debido a la falta de espacio en el servidor, decidimos que si el pais tenia nuevo presidente(¿¿Electo??), nosotros no nos podiamos quedar atras y debiamos tener algo nuevo. Es asi que durante este largo mes de inactividad en la web, laburamos(mucho) para construir algo que el sitio y la gente venia pidiendo hace mucho; un diseño nuevo, mas navegable, mas ambicioso y mas armonico. Es por esto que todo el tiempo que no actualizamos el sitio, lo dedicamos a laburar en el diseño nuevo. No fue facil; No es "EL DISEÑO", pero creemos que el resultado final es mas que respetable. Quedan algunos puntos a resolver, pero que con el tiempo los iremos arreglando y mejorando. Esperamos les guste. Finalmente Ampliamos el Espacio en el Servidor, A Partir de ahora BRIGADAS METALICAS Vuelve al Ruedo Como siempre. No duden en hacernos llegar sus criticas, y si encuentran algo que no funciona bien nos avisen.
Tartarean Desire Update
[2003-07-05]
BAND FEATURES New band features have been added for: Allfader (Norway), Anasarca (Germany), Burden Of Grief (Germany), Fearer (Germany), Gaia Epicus (Norway), Subliritum (Norway), Vomiting Corpses (Germany), Wallachia (Norway). ... also REVIEWS, INTERVIEWS and more info
InCeStO CaNíBaL : Boletín Informativo
[2003-07-05]
Por fin ha salido a la venta el nuevo disco de InCeStO CaNíBaL Lo podéis comprar en las tiendas Tipo y Leyenda de Zaragoza por sólo 4 € 12 Temas destructores q os desgarrarán el cerebro y una pista de datos para el ordenata con vídeos de nuestros conciertos Próximamente haremos camisetas del grupo. Q DISFRUTÉIS CON LA DESTRUCCIÓN
Evilheart, Agathodaimon y Rotting Christ en Monterrey
[2003-07-05]
Evilheart de Culiacán, Sinaloa tocará el próximo 25 de Julio en Monterrey con las bandas Agathodaimon de Alemania y Rotting Christ de Grecia. Lugar: Cafe Iguana. Diego de Montemayor 927. Hora: 9:00pm Boletos: Preventa $200. Evento $250 Solo mayores de edad. Informes: 89-89-58-76 en Monterrey info@asenathrecords.com http://www.evilheart.com/mp3/rotting-christ-monterrey.jpg
STEEL MADNESS E-News
[2003-07-05]
Added to the database: THE HIDDEN Malaysia, death metal SABBATHID RECORDS Japan, black/thrash metal label AZRAEL Singapore, black/death metal CHOP2DEATH RECORDS Malaysia, grind/death label We have also added a new column; RIP OFF ALERT. We have listed out the names those who have been reported being a rip off. So if you have been rip off by SEAsian metalheadz, just email us the names and address as well as all the details. We hope this will help us from being ripped off!
Cryptic Celebration II - 12 de Julio, Centro de eventos Laberinto - Entradas: $3000 DOBLE (anticipada)
[2003-07-01]
Hola a todos, por acá Rodrigo G de Mar de Grises... Despues de varios meses sin actividad pública, debido a la grabación de nuestro LP debut, volveremos a presetarnos en vivo. Y que mejor que hacerlo con excelentes bandas como Poema Arcanvs, los sorprendentes Psicosis y los callejeros de Atomic Noise Machine, bajo una buena producción. Seguramente presentaremos material que incluirá nuestro disco y de ahi no tocaríamos acá en Santiago hasta ya entrado el segunto semestre del presente año. Así que no se la pierdan, que esto debiera estar a todo trapo. Nos vemos, Saludos!
AMERICAN LINE PRODS WEB SITE
[2003-07-01]
SI ESTAS INTERESADO EN CONOCER MAS DE NUESTRA ACTIVIDADES... CHECA NUESTRA PAGINA WEB http://www.alprods.com SALUDOS METALICOS, JOEL
LEUKORRHEA NEWS 6-27-03
[2003-07-01]
We are just about complete recording the tracks for the split CD with Eternal Ruin. We just have to go back and re-record some of the drums and we are done. The cover art and design was done by Sven from Dirge Designs (Aborted/Leng T'che). The PUTRIKORRHEA split which was supposed to be with Putrilage is more than likely not ever going to happen. Putrilage has split up and the members are now involved in other projects. This was something we had been looking forward to for a while but shit happens and hopefully the guys get into something they will all be happy with. Good luck Aaron, Anthony, Eddy, Llamar and Chris! -RIP Putrilage! Lastly, we had a shitload of people telling us the link to Sodomy (Pedophile In You) in the multimedia section was screwy, well it's fixed now so if you haven't downloaded the new track check it out while you're here. Don't forget, as always sign the guestbook before you go! Stay Sick!
SHOUTS OF METAL WEBZINE is growing
[2003-07-01]
Hi Metal maniacs! SHOUTS OF METAL WEBZINE is growing, we have a radio show now, where we are going to support every type of metal in "Metal Ears", a radio show that returns after 10 years!!! Every Tuesday and Thrusday from TODOS 9.00 PM to 10.00 PM at: 99.7 FM RADIO SANTA VICTORIA - CHICLAYO - PERÚ. We invite all tha bands, labels and distributors to send their stuff and press note for a total support, write to Yusef Ivancovich Pérez SHOUTS OF METAL WEBZINE PRESENTS ITS FIRST COMP. CD WITH BANDS ALL OVER THE WORLD. "SHOUTS OF METAL VOL 1" We invite all the bands into Heavy Metal, Power Metal, Thrash Metal, Death Metal, Black Metal, Doom Metal, Gothic Metal to participate in our first Comp. CD -It would appear 17 bands, which receive 05 CD's for their participation. -This CD would be distributed in: Argentina, Colombia, Chile, Brasil, Ecuador, México, Panamá, EE.UU., France, Italy, Czech Rep., Syngapore, Germany, etc through serious distributors. -This CD would be promoted by SHOUTS OF METAL Webzine. -The CD would be supported by radio shows, zines, magazines, webzines and all the underground media of my country -We would press flyers in color and in soft paper for promotion. -Interested bands write to: Yusef Ivancovich Pérez for more infromation about the conditions of the participation of this CD, date of releasing: September del 2003. YUSEF IVANCOVICH PEREZ Av. Los Andes # 950 La Victoria - Chiclayo. Perú
ENDLESS GRIEF en SALTILLO
[2003-07-01]
ENDLESS GRIEF ademas: Knight Flames - Monterrey, Ex Cathedra - Saltillo, Dead Inside - Saltillo SABADO 19 JULIO / 03 BUGANO BAR - Carretera Mty.-Saltillo # 5616 Esq. Pedro Figueroa Saltillo, Coahuila Pre: $ 40 - El Dia: $ 50 Pre: * La Cripta (Dany y Dio) * Metalmanicomio (Chikis) * Heavy Machinery (Toyo) Acceso: 4:00, Acceso a Camaras Fotográficas (DOGMA productions)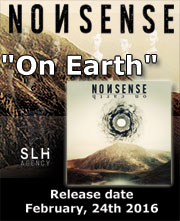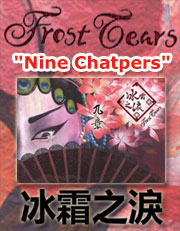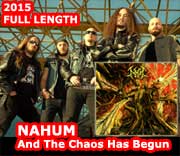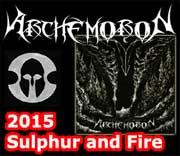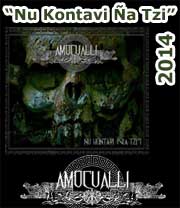 VIDEO
---
ZAMAK - Ensayo [CDMX @ 2018.06.02]
Setlist:
1. Darkness Has Come
2. Die In solitude
3. Flag of Pain
4. The Scars Remind Us
5. End Of Innocence
ZAMAK line-up:
Antonio Ruiz - Guitar & Vocals
David Vázquez - Drums
Omar Rufino - Guitar / Bass
Rolando Galindo - Guitar
Gracias a ZAMAK por su tiempo y apoyo.
Grabado por Milady Noise en CDMX
@ 2018.06.02
Editado por Milady Noise en Monterrey, México
@ 2018.07.26
Más información de la banda:
https://es-la.facebook.com/zamakmexico/
Banda | Band:
ZAMAK
---
---
SABACTHANI - Ensayo [CDMX @ 2018.06.02]
Setlist:
1. Reason Or Lie
2. Under The Storm
3. The Reformer
4. Dead or Alive
5. Winding Forest
6. Gloomy Valleys
SABACTHANI line-up:
Omar Rufino - Drums
Ayu Davalos - Vocals
Rolando Galindo - Guitar
Antonio Ruiz - Guitar
Alexis Aguilar - Bass Guitars
Gracias a SABACTHANI por su tiempo
Grabado por Milady Noise en CDMX
@ 2018.06.02
Editado por Milady Noise en Monterrey, México
@ 2018.07.23
Banda | Band:
SABACTHANI
---
---
Entrevista con SABACTHANI [CDMX @ 2018.06.02]
Entrevista con SABACTHANI de CDMX.
Gracias a SABACTHANI (Rolando, Alexis, Toño, Ayu y Omar) por su tiempo y el gran apoyo.
Grabado por Milady Noise en CDMX, México
@ 2018.06.02
Editado por Milady Noise en Monterrey, México
@ 2018.07.23
SABACTHANI line-up:
Omar Rufino - Drums
Ayu Dávalos - Vocals
Rolando Galindo - Guitar
Antonio Ruiz - Guitar
Alexis Aguilar - Bass Guitars
Más información de la banda:
https://www.facebook.com/sabacthani
Banda | Band:
SABACTHANI
---
---
WARKILL - Ensayo [Toluca, Edo.Mex @ 2018.06.03]
Setlist:
1. Breaking The Silence
2. Pandemonium
3. In Misery
4. Plains Of Hell
5. World Of Lies
6. Total Extinction
7. When Paradise Is Set In Fire
WARKILL line-up:
Abraham Hernández – Voz y guitarra
José Martínez - Guitarra
Isaac Alvarado – Batería
Gracias a WARKILL por su tiempo y un agradecimiento especial a la familia WARKILL por su gran apoyo.
Grabado por Milady Noise en Toluca, Edo. Mex
@ 2018.06.03
Editado por Milady Noise en Monterrey, México
@ 2018.07.21
Banda | Band:
WARKILL
---
---
Entrevista con WARKILL [Toluca, Edo.Mex @ 2018.06.03]
Gracias a WARKILL (José, Isaac y Abraham) por su tiempo y un agradecimiento especial a la familia WARKILL por su gran apoyo.
Grabado en Toluca, Edo. Mex
@ 2018.06.03
Editado por Milady Noise en Monterrey, México
@ 2018.07.17
WARKILL line-up:
Abraham Hernández – Voz y guitarra
José Martínez - Guitarra
Isaac Alvarado – Batería
Más información de la banda:
https://www.facebook.com/warkillofficial
Banda | Band:
WARKILL
---