Metal Mexico #8 disponible ya
[2003-08-26]
Metal Mexico #8 ya esta disponible para descargar gratis en la pagina de la comunidad http://clik.to/metalmexico
PARAISO PERDIDO : Radio en internet y Zine
[2003-08-26]
- Paraíso Perdido Zine #11 ya está disponible - Programa de radio en internet ya con un año. Se transmite en vivo todos los miércoles de 18:00 a 19:30 a través de Radio Imagina - Primer aniversario del programa de radio en el Bar Bugano, (ver METAL AGENDA)
CDs son distribuidos en ONSLAUGHT RECORDS
[2003-08-23]
Todos estos CDs son distribuidos en ONSLAUGHT RECORDS, cada CD tiene un costo de $130 miserables pesos para mas informacion de como adquirir estos infernales albumes contactanos al mail oficial info@onslaughter.net o checanos en linea al onslaughter@msn.com (NO PARA EMAILS) Te recordamos que estos CDs estan en existencia limitada asi que actua rapido FOETICIDE - War, Domain & Torment CD NECROTIC CHAOS - Regime Grotesque CD DEBODIFIED - Utopia in the Eyes of a Beast CD MORTUARY - Agony In Red CD COMPOS MENTIS - Fragments of Withered Scream CD OBEISANCE - Lucifer Master CD PAGANIZER - Murder Death Kill CD VOMITOR - Bleeding The Priest CD PERVERSITY - In the Garment of Lust CD
Emisión de Ràdio Klara
[2003-08-23]
Superados los problemas técnicos causados por una tormenta informamos que ya se puede volver a escuchar con normalidad Ràdio Klara, tanto a través de las ondas (104.4 F.M.) como de internet (http://player.todoexitos.com/?id=20). Necesitamos que nos digais como nos escuchais en estos momentos y desde donde. Salud, perdonad las molestias y gracias. RÀDIO KLARA LLIURE I LLIBERTÀRIA 104.4 F.M. VALÈNCIA
DESERT ROCK PROMOTIONS : CAGE live in the USA 2003 / Europe 2004
[2003-08-21]
CAGE will be playing a show at the BRICK BY BRICK club in San Diego, California on Sunday, August 24, 2003 with 80's metal stars BLACK-N-BLUE, BITCH and HERETIC. CAGE will be headlining a show at the BRICK BY BRICK club in San Diego, California on Friday, August 29, 2003. HARD ECHO and VOODOO TEMPLE are also on the bill. CAGE will be playing at the 2003 BANG YOUR HEAD USA festival to be held in San Diego, California on Sunday October 19, 2003. The festival line-up includes KING DIAMOND, ENTOMBED, PISSING RAZORS, CAGE, STRETCHER, TEABAG, NOCTURNE, SINGLE BULLET THEORY, DOWNSPELL and WITHER.
Elfonía : newsletter
[2003-08-21]
La página de la banda está de nuevo en línea después de 2 días de no encontrarse disponible por problemas del proveedor de servicio. Mil disculpas por las molestias ocasionadas.
AMERICAN LINE PRODS : NUEVO MATERIAL
[2003-08-21]
LE INFORMO QUE TENEMOS NUEVO MATERIAL - DIFER NOM BASTA " BLOANGEN" CD BRUTAL DEATH. BANDA PROYECTO DEL NUEVO BAJISTA DE RAVAGER. - ABOSRAINIE BOGOM "COPRO THERAPY" CD PORNO SHIT GORE - THE FORENSIC "LEGIONS OF DEATH" CD GRAN DEATH METAL, UNA NUEVA PROEZA DENTRO LA ESCENA MEXICANA - THE ZEPHYR "FAKE MEASURE SMILE" CD SEGUNDO GRAN TRABAJO DE ESTA CONTROVERTIDA BANDA, INTENSO THRASH DEATH VISITEN NUESTRA PAGINA DE INTERNET http://www.alprods.com AHI PODRAN BAJAR MP3´S DE CADA BANDA
Delirium: próxima tocada
[2003-08-18]
El infierno de la melancolia regresa, DELIRIUM nuevamente en vivo en la escuela G. Martell (metro copilco) viernes 22 de agosto de 2003, 12pm (medio dia) apoya el underground Mexicano
Tartarean Desire update
[2003-08-16]
ARTICLES = Several brand new and interesting articles have been added. A memory of Immortal from a long-time fan can be found at the website. Also a festival report from Sweden's debut of Gates Of Metal and a live review of Iron Maiden, Dio and Motörhead from Detroit, USA. INTERVIEWS = New interviews have been added with Attro (thrash metal from Brazil), Bloodthrone (black metal from USA) and Total Devastation (death metal from Finland). SHOWS = Some new shows have been added all over the world.
SteelMadness : Issue 79, August 2003
[2003-08-16]
The final update for the third issue! The third issue is now complete and set to be released in mid August 2003. Meanwhile, read on the updates in the website: New interviews: BEAST PETRIFY - NECROTIC CHAOS - MORBOSIDAD New reviews: CD : ARKHON INFAUSTUS, DESTROYER666, MARDUK, MÜTILATION, SUMMON, RAPTOR CDr: AL IBLIS, DRACONAEON, IRONFIST, PYRON, SAPROSOUL Cassette: INSANUL MAUT, MG-34, NECBEYTH, NOCTERNITY, SIKSAKUBUR Vinyl: ANAL VOMIT, CONQUEROR, CUT THROAT, KORIHOR, SURRENDER OF DIVINITY Zine: CHERISH THE DARKNESS (Thailand) Issue 9 CULT MONGER (Philippines) Issue 2, November 2002 HELLAWAITS (Malaysia) Issue 1, 2003 UNHOLY METAL DESASTER (Greece) Issue 1
THE BLEEDING SUN : noticias de esta banda española
[2003-08-16]
Una de las bandas que ha adoptado el Avantgarde Metal es THE BLEEDING SUN, esta banda española originaria de Sant Cugat (Barcelona) anuncian que estan a punto de acabar la grabación de su segundo CD titulado "DAMNATORIUM", mientras tanto puedes escuchar algo del trabajo que ha realizado en esta dirección: http://www.mp3.com/thebleedingsun
Lys Aeon Prod. : Welcome to My Realm
[2003-08-11]
Hail Horde !! Lys Aeon is rising again ! I summon you to visit the new Realm www.lysaeon.com If you have suggestions, doubts, critiques and general contributions, sign our guestbook.
PRIMAL AGONY UPDATE
[2003-08-11]
Hello Everyone, An absoulutely massive update this week celebrating 3 years this month PRIMAL AGONY has been online and if you can't find something in this lot to interest you then you shouldn't be getting this update. The massive update which sees added 6 interviews, a whopping 32 CD reviews and a gig review. It is all listed to the right of this newsletter and many thanks has to go out to Justin Donnelly and Krozza for much of the stuff but I did keep my hand in as well with a few things here and there. It took many, many hours to put all this together so happy reading and I'm sure you will find something here to check out. ENJOY!!
MADHOUSE METAL WEBZINE UPDATED 9/8/03
[2003-08-11]
9/8/03 CD REVIEWS DARKZONE "SOURCE", "VAMPIRIA", "SPAWN OF POSESSION" 9/8/03 AGENDA GIRAS: GRAVE DIGGER (Enero404), MVTORHEAD (Octubre), PARADISE LOST (Noviembre), RATA BLANCA (14 fechas), GLENN HUGHES, ANDY TIMMONS, SICK OF IT ALL (aplazado al 2004), DREAM EVIL, JEFF SCOTT SOTO (con Nexx), HELLOWEEN, DEEP PURPLE, DIMMU BORGIR, BONDED BY METAL OVER EUROPE, HATE ETERNAL... CARTELES AL DIA DE: AZKENA ROCK, LORCA ROCK (cartel completo), MECHERO ROCK, SERIE Z (cambios), RIPOLLET ROCK, SUMMER BREEZE (mas bandas), BLOODSTOCK + Festis de Verano... 8/8/03 MADHOUSE RADIO SHOW Recuerda que tienen online el programa del dma 1 (con entrevista a Arch Enemy) www.madhouseradioshow.tk
Onslaught Records : IRAES REPORT #3
[2003-08-11]
ENTREVISTAS y NOTICIAS (THE SUFFERING, THE FORENSIC, DEMONIZED, XIUHTECUHTLI, RAPED GOD, ENCOMIUM) Contactanos ....mandanos tus noticias info@onslaughter.net
TIMECODE news
[2003-08-11]
Hola a todos! Luego de haber lanzado nuestro EP bajo el sello holandés Realnoise Records por medio de internet hacia la comunidad mundial el pasado 1ro de Julio, deseamos invitarlos a todos ustedes a este gran evento, a efectuarse el 16 de Agosto, en el Centro de Eventos Laberinto, el cual mostrará una gran variedad de estilos, bandas de muy alta calidad y claro el lanzamiento de nuestro MCD 'Endless Feelings' el cual ya se encuentra disponible por medio de la banda y por el momento en las tiendas Toxic de Eurocentro y Zalagarda del Portal Lyon.
PATHOGEN HAS BEEN SIGNED FOR BRUTALIZED RECORDS
[2003-08-11]
Welcome to the most real Extreme Death Metal. Destroying all new tendencies by Pure Death Metal compositions, The young scottish band PATHOGEN is surprising the world's Death Metal scene with an accurate blending of crushing guitar riffs, a huge roaring bass, insane drumming, and explosive inhuman screams along with plenty of power; the performance is tight, harsh, and convincing and keeps the listener challenged. They've shared the stage with bands such as VADER and DECAPITATED. This is nothing but Death Metal the way it should be, which makes this release a must - have for all true fans of the underground. Death Metal will never be the same again Download mp3 : http://www.mp3.com/pathogen_UK
THRONEAEON/*G O D H A T E* NEWSLETTER Autumn 2003
[2003-08-11]
Hi metal manics! Let me start with welcoming all the new readers!! I hope you´ll enjoy this as much as me. Anyhow, this is not the real newsletter that you old readers are used to. I will in time try to make it as it was in the past. The mainreason for writing this is to inform you motherfuckers about our activities for the moment... Ok, enough bullshit! Get on with the news. 1. THRONEAEON changes name to GODHATE 2. New album out!! Featuring guest drummer Matte Modin (DARK FUNERAL!!!) 3. New website online. http://www.godhate.com 4. 2nd place on their soundcheck and the 1st rating of the album. http://www.swedishmetal.net
MY BELOVED DARKNESS : Full news dark music - Agoust 2003
[2003-08-11]
Ahora un poco comprimidos pero igual de informativos y siempre apoyando a la música metal y tendencias oscuras... así que dale una mirada.... NEWS: HASTE, DIMMU BORGIR, KATAKLYSM, BESEECH, BAL-SAGOTH, NIGHTMARE, ARCH ENEMY, ORPHANED LAND, ETC... UNDERGROUND ZONE: RHUDRA, ETERNAM, MIASTHENIA, BEHOLDER, CHASKA, DARK SECRET, DEVIANT, EVER SINCE, INNER SHRINE, MÜTIILATION, AYAHUAIRA, ETC.... NEWS RECORDS LABELS: Metal Age Productions, AYAPAEC RECORDS, ONSLAUGHTER, TIME BEFORE TIME Records, RISING REALM RECORDS, UNITED GUTTURAL, Hammerheart Records, etc... INGRESA AHORA / ENTER NOW!!!!!!
Himnes de nit : Next concerts
[2003-08-11]
*Saturday August, 30th.: Laments of Silence (Majestic Gothic Metal) Spellcraft (Black Metal) Place: L'estació de Riudellots de la Selva, Girona (Catalunya / Spain) *Tuesday Spetember, 23th.: Shining (Suicidal Black Metal / Sweden) Urgehal (Old School Black Metal / Norway) Bloodline (Fast Old School Black Metal / Sweden) Place: Wawanco Club, Barcelona (Catalunya / Spain)
LA FOSA COMUN : lo que sueñan los lobos
[2003-08-11]
La Fosa Común El más devastador programa de la radiodifusión. Metal extremo brutal, intenso, crudo y salvaje. Radio Klara-104.4 F.M. Valencia (España) Jueves noche de 00.00 a 01.00 horas. La Fosa Común: lo que sueñan los lobos. http://player.todoexitos.com/?id=20 Contacto: lafosacomun@msn.com
Mechanical Chaos new songs on mp3
[2003-08-04]
Hello to all! we invite you to listen to our new songs from our album Entropy, pure brutal melodic metal from Mexico City! ENJOY!! http://artists.mp3s.com/artists/611/mechanical_chaos1.html
Lörihen será la banda telonera de Stratovarius en Argentina
[2003-08-02]
Tal como lo hiciera en la última visita de Stratovarius a la Argentina, Lörihen se presentará nuevamente como banda telonera de los finlandeses el día 19 de Agosto en el "Hangar" (Av. Rivadavia 10921, Capital Federal). Lörihen va a presentar temas de su 3er trabajo "Paradigma", el cual está siendo masterizado para salir a la venta en los próximos días. Por venta de entradas escribir a lorihen_2000@hotmail.com
Now that at least a few people understood "Burn Vinyl"
[2003-08-02]
Now that at least a few people understood "Burn Vinyl" maybe we can go back to what really matters, the musik ? While we were quite amused by the obvious panic we created by questioning the beloved status symbols of some we were also quite disgruntled about the fact that nobody seemed to have read past the subject line of our last mail. We certainly hope that´ll change this time... WITCHES BREW just released "Nightmare Holocaust" the first CD of italian highspeed Black Thrashers VEXED. To get an idea check out the 2 mp3s from the album here: http://www.witches-brew.org/MP3/VexedNightmareHolocaust.mp3 http://www.witches-brew.org/MP3/VexedDeathJustice.mp3 This CD should shut up all the whining that "there are no Thrash Metal bands anymore"... Open your eyes and you shall find right here ! All orders for this masterpiece (as well as anything else on www.TheBasar.org) go to orders@thebasar.org while wholesale inquiries and tradeoffers go to sales@barbarianwrath.org !
OSSIAN deal with RISING WORKS RECORDS
[2003-08-02]
OSSIAN are happy to announce the sign of a prestigious deal with the italian label XTREME-RISING RECORDS a division of RISING WORKS RECORDS (Anger, Atman, Labirinth) for the pubblication of a debut-CD scheduled for the end of 2003 or beginning of 2004 and distributed worldwide by SELF. The production of the new album, including 14 new tracks written this year by band, will be entrust to Frank Andiver (ex-Labirinth, Wonderland) who will see the whole recording sessions scheduled in October/November at "ZENITH RECORDING STUDIOS" in Lucca (Italy). The band is also looking contacts with different live agencies for the planning of a promotional winter tour in Italy and all Europe (the agencies interested can contact us). Further infos will be comunicate in the next days.
MY BELOVED DARKNESS : News Dark Image
[2003-08-02]
This is our new facet, and to continue expanding the art that we like we need of your help (articles, scene reports, live reports, dark poetry...). For the time being we offer you interviews to: BLOODY CLERKS (Espain), BRAINDANCE (USA), CADAVERIA (Italy), DISGORGE (Mexico), HOW LIKE A WINTER (Italy), THE SEVENTH GATE (USA). Also reviews to: TWELFTH OF NEVER "Things thet were", DARKSHIFT "The Assault", DRACO HYPNALIS "Behold the Spreaded...", EVER SINCE "Fight the Elements", KLIMT 1918 "Undressed Momento", LIFEND "Shattering Reality", LA FUNCION DE REPULSA "Cheapest Electronics...", RAIN PAINT "Nihil Nisi Mors", ROOM WITH A VIEW "Fist year departure", etc. Some reports of local shows and much more !!!!
MADHOUSE METAL WEBZINE ACTUALIZACION 1/8/03
[2003-08-02]
1/8/03 CD REVIEWS DARKZONE "DARKSEED", "ARISE", "AVULSED" 1/8/03 CD REVIEWS INTERNACIONAL GLENN HUGHES, HAREM SCAREM, ROYAL HUNT 1/8/03 AGENDA PROGRAMACION DE "ATHOLON ROCK", BARON ROJO ... GIRAS: GLENN HUGHES, ANDY TIMMONS, SICK OF IT ALL (aplazado al 2004), DREAM EVIL, JEFF SCOTT SOTO (con Nexx), HELLOWEEN, DEEP PURPLE, DIMMU BORGIR, BONDED BY METAL OVER EUROPE, HATE ETERNAL... CARTELES AL DIA DE: AZKENA ROCK, LORCA ROCK (orden), MECHERO ROCK, SERIE Z (cambios), RIPOLLET ROCK, WACKEN (parrilla horarios), SUMMER BREEZE (mas bandas), BLOODSTOCK + Festis de Verano... 29/7/03 NEWS INTERNACIONAL : Noticias de: "JUDAS PRIEST", "CATHEDRAL ", "ARCH ENEMY", "RUSH", "IRON MAIDEN", "UDO", "NEVERMORE", "UFO", "RUNNING WILD", "SLAYER", "ATLANTIS", "TANKARD", "NAPALM DEATH", "MYSTERY BLUE", "RAGE", "JAG PANZER", " SODOM"... hasta 36 noticias
Tartarean Desire update
[2003-08-02]
Hi there! This is Vincent from the Tartarean Desire webzine with the latest updates. Two new writers have joined us. The first one is a fellow Sweden by the name Christian Andersson who will be doing some reviews, interviews and perhaps also other writings from now on. The second one is a talented writer from Belgium named Boris Vanberlo. He has previously been writing for the quality webzine Embers which has now been put on ice. As usual you can find out more about them in the contributors' section at the website. INTERVIEWS New interviews have been added with Catamenia (black metal from Finland) and Kult Ov Azazel (black metal from the US).
TIMECODE : Endless Feelings nuevo MCD
[2003-08-02]
Hola a todos! Estamos realmente contentos y orgullosos de comentarles que nuestra más reciente producción "Endless Feelings" (RNR001) ya está disponible para todos ustedes por medio de Realnoise Records.
Frost Like Ashes message
[2003-08-02]
Hail! Just wanted to tell you what is happening here in the Frost Like Ashes camp thru the month of August. We will be playing 2 shows this month Saturday Aug 2nd at The Bunker, Independence Mo with a couple other bands... I am not sure who as they have changed recently! Saturday Aug 23rd at the Eastside in Columbia, Mo We are playing with 3 headed Moses and Verbal Narcotic (there will be directions from KC to the Columbia show at the end of the email. Well Frost Like Ashes is getting ready to record the last weekend of August, we will be working with a good friend and plan on releasing the most intense Frost Like Ashes music ever.
Serpent's Blood News
[2003-08-02]
The band will appear in a compilation for "Mighty Magazine" from the "Mighty Music" (http://www.mightymusic.dk) label from Denmark. The band is writting new material, they are still talking with some labels to get a record deal. Some gigs to confirm very soon. THE BAND IS STILL UNSIGNED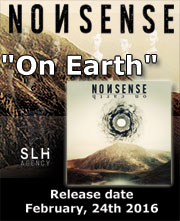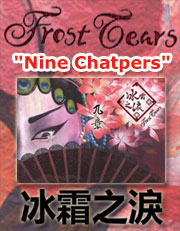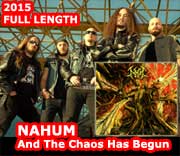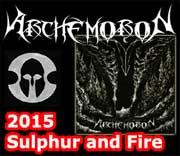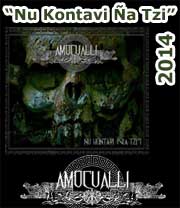 VIDEO
---
ENTREVISTA CON SICK SOUL [2016.08.13]
Banda activa de 1998 a 2005.
Grabado por Milady Noise
EAP, Monterrey, N.L. México
Agosto 2016
Editado por Milady Noise
Monterrey, México
Mayo 2017
Banda | Band:
SICK SOUL
---
---
THE FALLACY - Lost In Disguise (Official Video)
The Fallacy's new official single 'Lost In Disguise'
Video Produced and Directed by The Fallacy
Edited by Dario Chaparro
Post Production by The Fallacy
Cover Art design by Hatim Bahia
Banda | Band:
THE FALLACY
---
---
ENTREVISTA CON GRIMORIAN | BLACK RING [2017]
Grabado y editado por Milady Noise
Monterrey, N.L. México
@2017
Banda | Band:
GRIMORIAN
---
---
DUNKELNACHT - Ritualz Of The Occult (Lyric video)
Starring M.C. Abagor.
From the 2016 "Ritualz Of The Occult" EP.
Video directed by Nicolas Bouché, Heimdall & Alkhemohr.
Banda | Band:
DUNKELNACHT
---
---
Grimorian - Crescent Hotel
Album: Black Ring (2015)
Banda | Band:
GRIMORIAN
---