The second Encryptor album SERMON DECAY
[2003-09-28]
FANS OF BRUTAL DEATH/GRIND The second Encryptor album SERMON DECAY is almost here. At http://www.mp3.com/encryptor you can download the newest song from this album. The song is titled REBRUTALIZATION. This is the most brutal music ever to come from the isthmus of Panama. Labels, Zines, Websites that would like to review, please say so in advance. At the same site, you can download more encryptor material as well as material from another death metal band from Panama. Stay Grind, Phil
INFINITUM OBSCURE : Newsletter Sept.2003
[2003-09-28]
SALUDOS ORGULLOSOS GUERREROS: Nuestro primer disco oficial ya esta a la venta. El split CD de INFINITUM OBSCURE "Ipsus Universum" con ANCIENT GODS de Chicago. Lo podras adquirir por medio de UTTERLY SOMBER CREATIONS (nuestro lable) y por medio de varios VERDADEROS distribuidores de Metal subterraneo en todo el mundo. Tam,bien esta disponible por medio del grupo, visiten las siguientes paginas para mas informacion: Utterly Somber: www.sempiternalproductions.com/UtterlySomber.htm En otras noticias, INFINITUM OBSCURE acabamos de regresar de lo que ha sido nuestr primer mini-gira al medio-oeste de los Estado Unidos. La gira "Aztec Underground Legions Gathering" tomo parte la semana pasada en Cudahy, WI y Chicago, IL y ha sido un total y completo honor haber formado aprte de esta especial alineacion junto cin Ancient GOds, Obeisance y THE CHASM. Agredecemo a aquellas almas obscuras que atendieron estos conciertos verdaderamente memorables. Un agradecimiento muy especial a Victor Torrez de UTTERLY SOMBER CREATIONS por haber hecho que esta gira fuera realidad, nuestro orgullo obscuro esta contigo. Nuestro proximo ataque en vivo sera en Tijuana, Mexico: Sabado 11 de Octubre en "Tequila House" , junto con: DISGORGE (de Queretaro) DODECAMERON (Tijuana) MAN DESTROYS HIMSELF (Tecate). Este sera el ultimo toquin del 2003 ya que estamos trabajando intensamente en el los nuevos himnos de muerte que seran parte de nuestro siguiente lanzamiento para el 2004. WORSHIP DEATH: Roberto L. & el Necro-Culto elite de INFINITUM OBSCURE.
MASSIVE Update at The Basar
[2003-09-24]
For details visit this link: http://www.thebasar.org/restocknew.html
NUEVO CD ESTERTOR (BOLIVIA)
[2003-09-24]
Este 23 de septiembre CD de ESTERTOR banda boliviana de metal... bajate mp3 de su pagina http://estertor.8m.com PAGINA OFICIAL - http://estertor.8m.com - OFFICIAL SITE
Still Online underground news : Bang That Head newsletter #220
[2003-09-24]
BANDS ON THE ROAD: * Pandemia (CZ) (pandemia@tiscali.cz) and Natron (IT) are preparing the Demonic Autumnal tour 2003, which will take place in October 2003. The bands are looking for gigs on October 12,13,16. * 666 Pack is a package of 6 Dutch metal bands. The full package can be booked or only 3 bands. The band plays different styles of metal, but none of the bands are trendy. More info on the website of this 666 pack. * Kiju (IT) (info@kiju.it) is trying to arrange a whole European tour during the second part of december 2003 and January 2004. The band is looking for people who can help them out. The want to arrange something with other bands also. The band plays thrash core * The melodic death-black metal band The Quiescent(B) (h.wijnen@tiscali.nl) is looking for shows in France. * Fleshgore (Ukraine) (fleshgore_manager@web.de) is looking for gigs in November 2003 for gigs with Inhume(NL) and Gorezone(D) and for gigs Northern Germany on October 30-31 with Disavowed(NL) and Gorezone(D).
SINDUSTRY PRODUCTIONS : OBSCURUM ENCOMUNION FEST II
[2003-09-24]
SALUDOS DE PARTE DE SINDUSTRY PRODUCTIONS SINDUSTRY ABRE LA CONVOCATORIA A TODAS LAS BANDAS A PARTICIPAR EN EL SEGUNDO FEST QUE SE LLEVARA A CABO EN MONTERREY NUEVO LEON MEXICO EL 31 DE OCTUBRE. INTERESADOS FAVOR DE ESCRIBIR EL ESPACIO ESTA ABIERTO A TODAS LAS BANDAS VINCULADAS AL METAL OBSCURO EN TODAS SUS MANIFESTACIONES BLACK METAL, DEATH,GRIND,GOTHIC,DOOM,INDUSTRIAL, HEAVY METAL...
MADHOUSE METAL RADIO SHOW 19/9/03
[2003-09-24]
QUE TAL? OS COMUNICO QUE YA TENEIS A VUESTRA DISPOSICION EL PROGRAMA DEL DIA 19 EN LA RED, LO PODEIS OIR A TRAVES DE www.madhouseradioshow.tk ESPERO VUESTRAS SUGERENCIAS, OPINONES, PETICIONES... OS ADJUNTO EL PLAYLIST DEL PROGRAMA SALUDOS: BONY "MADHOUSE PLAYLIST - 19/9/03 ** TED NUGENT-LIVE AT HAMMERSMITH479-"CAT SCRATCH FEVER" (live) ** ALICE COOPER-THE EYES OF ALICE COOPER-"BYE BYE BABY" (new) ** SKID ROW-THICKSKIN-"NEW GENERATION" (new) ** THE QUIREBOYS-"THERE SHE GOES AGAIN" (live new) ** LIFE OF AGONY-RIVER RUNS AGAIN LIVE 2003-"I REGRET" (live new) ** NEIL MORSE-TESTIMONY-"COLDER IN THE SUN" (new) ** DEIDRE-DEIDRE-"DEIDRE" (demo) ** FITO Y FITIPALDIS-LO MAS LEJOS A TU LADO-"LA CASA POR EL TEJADO" (new) ** RAW-RAW-"BLACK ANGEL" (new) ** BARON ROJO-PERVERSIONES-"NEON KNIGHTS" (new) ** ICED EARTH-THE RECKONING-"THE RECKONING (DON4T TREAD ON ME)" (new) ** GRAVE DIGGER-RHEINGOLD-"HERO" (bonus new) ** LVRIEHEN-LA LEYENDA CONTINUA-"ASESINOS" (cover new) ** RAGE-SOUNDCHASER-"DEFENDERS OF THE ANCIENT LIFE" (new) ** IRON MAIDEN-DANCE OF DEATH-"MONTSEGUR" (new) ** VICTORY-INSTINCT-"SEEN THE LIGHT" (new) ** SENSORIAL EARTH-V.V.A.A. OPENING THE GATES OF CHAOS-"SPEED" (new) ** GALADRIEL-FROM ASHES & DUST-"DARK EROTICA" (new)
AXON : C.D. titled "LEPER VIPER" coming soon
[2003-09-24]
First AXON full lenght C.D. titled "LEPER VIPER" with a world edition and distribution by the USA label "Deus Mortuus Productions."
Visit BrutalizedRecords.com
[2003-09-20]
NEW ARRIVALS Visit this section in our E-Store and check out all new items in stock. UPDATED CATALOG Download our Sick Catalog and place your order NOW LOW WHOLESALE PRICES Contact us for further information of the discount rates and surprise you about it. REGISTER Sign in to the Sickest Online Store and y ou'll be amazed by the unbelievable benefits. DOWNLOAD New MP3 From PATHOGEN Download the new songs available. This new band signed by Brutalized Records. VISIT OUR E-STORE You can choose your favorite language (Spanish, English, French, Swedish & German)...and Enjoy the Brutality
MASACRE news
[2003-09-19]
+ We're planning a tour through the USA in spring 2004. We wish to know names, emails, phones of people and bars involved in concert organization. We hope good news from you and keep in contact. (For tour contacts masacre@brutalizedrecords.com). + Soon our upcoming CD "TOTAL DEATH" produced by Masacre & Erik Rutan
Still Online services : Bang That Head newsletter #219
[2003-09-17]
* The death-grind band Visceral Bleeding(SWE) (info@visceralbleeding.com) is looking for gigs between November 06 and November 09, 2003, especially in Germany, The Netherlands and Belgium. * There are livepictures of The People Listening Wonder, Amen Ra, Funeral Dinner, Kludde, Mortal Intention, Vingdar, Aguynguerran You find these @ http://livepictures.stillonline.be. * There are new livevideos of Aguynguerran, Kludde, Phenix, Vingdar, Mortal Intention, Desecration, Accelerate, Aborted, Battalion, Cerebral Turbulency, Culpable Homicide, Yattering, Willow's Whisper, Welkin. You find these @ http://livevideo.stillonline.be. More bands are coming soon.
MY BELOVED DARKNESS Webzine : Ultimas actualizaciones
[2003-09-17]
METAL PERUANO - BIOS... ANAL VOMIT - BLACK ANGEL - BELZEC - CADAVER INCUBADOR - DARK SILENCE - DISINTER - DIOS HASTIO - DOMINIO DE MUERTE - INMEMORIAL - LAMENT CHRIST - NAHUAL BIOGRAFIAS - BANDAS... ACTERON - AUSTRUM - BLOODY CLERKS - PASION - LOS ASESINOS DEL PENTAGRAMA - SELAH
Anaites Zine #06 - HECATE CD "Odes ao Oculto" - Out Now
[2003-09-15]
Hail'Z I come by means of this standard e-mail to inform that is already available the 6th act of hand written Anaites Zine. Format Office A4, (49) Págs., Xerox. Contends interviews with the hordes: Ares Wrath(Bra), Hecate(Bra), Ocultan(Bra), Oligarquia(Bra), Desire(Por), ...and Oceans(Fin), Deceased(USA), Ereshkigal(Mex), Imperador Belial(Bra), Sterkvind(Por), VLE(USA), Torture Squad(Bra), Massakre(Chile). Releaser's/ Biographies: Borknagar, Destruction, Grave, Zocabra, Madalena Crucified, Blackmass, Dark Season, As Vampiric Shade And Belial Winds, Doomsday Cerimony, Blood Tears, Namroth Blackthorn, Recidivus, Anthropophagical Warfare, Scatalogic Madness Possession, Zorates, Venin Noir, Cold Blood, Eternal Frost. Reviews DT's/CD's: Zoltar, Black Trinity, Horned God, The Great Kat, Subtera, Nervochaos, Oligarquia, Massakre, Carnivean, VLE, Desire, Brietal, Cantus Infame, Recidivus, Next Pain, Anthropophagical Warfare, Soulless, Hecate, Grin, Flahover, Zorates, Sanctifier, Eighteenth Angel, Flash Over, Revel Decay, Grin, Soulless, Imago Mortis. Tour: Funeratus "Storm of Vegeance" U$6.00 (With Registration of Mail). To send money in it is worth postal or camouflaged letter (we didn't take the responsibility for misleading of the mail). Bands and Recs Death Doom and Black Metal send promotional material Anaites Zine / Distro / Selo A/c Hioderman Nunes Freitas "Zartan Lácrima Kristii" Matos Vasconcelos 1220. Damas. Fortaleza/CE. Zip Code 60426-110. Phone. (85)232-3545 or (85)9106-0339 or e-mail: hioderman@hotmail.com
BARBARIAN WRATH : NEW RELEASES
[2003-09-11]
MEGIDDO "The Final War" CD For too long possession of this highly limited CDR was the wet dream of every MEGIDDO fanatic... Finally it sees an official release after the initial 113 copies on UHR. GRAVEWÜRM "Into Battle" CD Working it´s way ever deeper into the bowels of Death Metal the GRAVEWÜRM feasts again ! 3rd album to be released in September 2003 CE. Full-length mp3s can be found at http://www.barbarianwrath.org/SoundsOfSin/index.html ! For wholesales and trades on these and all other BARBARIAN WRATH releases contact sales@barbarianwrath.org, for individual orders please proceed to Topic III of this newsletter.
WAR Productions
[2003-09-11]
WAR Productions Proudly presents: THE MOST BRUTAL & BLASPHEMIC BLACK METAL BAND FROM SPAIN CRYFEMAL "Raising Deads..............Buring Alives!!!" Tape. WPT005 - FUCK THE FACTS (Can) / ULTRAPODRE (Por) - Grind WPT006 - FLAMMA AETERNA (Por) - Black Metal WPT008 - CRYFEMAL (Spa) - Black Metal CD (Professional) WPCD001 - FLAGELLUM DEI / LUX FERRE / STERKVIND - Black metal ALL BANDS IN THIS RELEASE ARE FROM PORTUGAL
Beyond The Realms Of Death Magazine #2
[2003-09-11]
Ya Esta Fuera El Segundo Numero De Beyond The Realms Of Death Magazine Con Entrevistas a: Desaster, The Chasm, Darklord, Baal, Lost Soul, Throneum, VII Arcano, Ancient Rites, Unearthly, Suffocation, Blood Red Throne, Grimfist, Paganizer, Ademas Las Tradicionales Criticas A CD's, MCD's, Demos, Impreso De Forma Profesional En Papel Couche, La Forma De Adquirirlo Es Enviando $20.00 Pesos En Efectivo o Sellos Postales Sin Usar A: Si Tienes Una Banda, Un Zine o Una Label Y Deseas Recibir Mas Información, o Promocionar Tu Material Escribe Respuesta 100% Honesta. Ya Estamos Trabajando Para El siguiente Numero. Beyond The Realms Of Death Magazine Antonio Bañuelos Jara Apdo. Postal 39-177 Mexico D.F. - A.I.C.M. CP 15261 Mexico
Time Before Time Rec. news
[2003-09-11]
out now: THRONEUM (Pol) "Bestial Antihuman Evil" Tshirt size S, L, XL, XXL METALUCIFER (Jap) "Live Drilling 2000 (official bootleg)" MC, live heavy metal chainsaw (METALAIR Rec) still available: DAMNATION (Pol) "Demonstration Of Evil" MC, first demo and previously unreleased rehearsal '93, Total Death Metal all other TBTRec's releases are already SOLD OUT Upcoming (release date 05.10.03): SABBAT (Jap) "Black up Your Soul...For Satan And Sacrifice" MC, re-release of both, long deleted albums ('94 & '95) of this cult band THE REBELLION (Hol) / THRONEUM (Pol) - tape version of sold out pic 7"EP with bonuses Old school motherfucking Death Metal from Hell WITCHMASTER (Pol) "Satanik Metal" MC, demos, rehearsals and live tracks - maniacal old school speed/black/thrash - raw, ugly and Satanic GRAVEWURM (Usa) " Carnivorous Monarchy" MC - official cass. EP, old school raw death metal in vein of Slaughter, Kreator & Hellhammer we take pre-orders ask for full mailorder catalogue no trades for a while but we offer very low wholesale prices keep in touch, Tomasz & TBT Rec
MY BELOVED DARKNESS... Hail hermanos
[2003-09-11]
Os escribe obituary webmaster de Black metal 666. Los invito a ser parte de DARK FAMILY una comunidad para los amantes del black metal, sendo usuario de dark family podras publicar mensajes ya sea fechas, informacion, biografias, contactarte con otros usuarios. Podras publicar fotos y archivos. Organizar eventos. Podras descargar documentos sobre satanismo, vampirismo, ocultismo, biografias de bandas, etc. Quienes quieran enviar informacion lo pueden hacer desde : dark_family@gruposyahoo.com.ar o tambien pueden acceder desde http://www.geocities.com/black666metal2000/comunidad_oscura http://www.geocities.com/black666metal2000
IMPAIRED ZINE UPDATE
[2003-09-11]
A new item is now on distro under IMPAIRED zine website: MORTICIAN 's 1997 japan tour t shirt Offically made, only 50 of you would have the opportunity to wear this because I don 't wanna make more. One size: XL visit the website address to see the both sides of the t shirt. Send cash only, well hidden, to my address (IMPAIRED - IP - PHIL / 2 BIS vacelet/ RUE DE LA LIBERTE/ 78500 SARTROUVILLE// FRANCE): 13 euros for france and the 15 of Europe, 15 US dollars for the rest of the world. Be fast or be sad (no pre booking, the first who send cash the first who get it) Intie of EMBALMING THEATRE available NOW. In one or two weeks another mail will announce you something, ehehhe Also thousands of reviews (official and others in any supports…)
CAGE "Darker than Black" en THE ART RECORDS
[2003-09-11]
Es un honor para The Art Records representar en territorio mexicano a una de las bandas que más revuelo ha causado en la escena metalera a nivel mundial , la banda de heavy metal internacional CAGE de San Diego, California. Los primeros 2 discos de CAGE-"Unveiled" y "Astrology" podrán ser obtenidos a traves de THE ART RECORDS. El DVD de CAGE-"Uncaged" que será editado a finales del 2003 y que contiene segmentos de CAGE en concierto en el Metal Dayz Open Air festival 2001 (Suiza), Wacken Open Air festival 2001 (Alemania), Classic Metal Festival 2001 (USA), Brave Words 6 Pack Weekend festival 2003 (USA) y mucho más, también podrá ser obtenido a través de THE ART RECORDS.
Noticias de Catarsis Metalera
[2003-09-11]
Catarsis Noticias Nuevamente te estamos informando de lo mas reciente sobre la escena metalera de El Salvador Conciertos Este proximo domingo tendremos de nuevo el Independence Fest en su edicion numero 3.. mas detalles en conciertos Catarsis Shop Proximamente espera la tienda
Still Online underground : Bang That Head newsletter #218
[2003-09-11]
* The deathmetal band Seeds Of Sorrow (A) (tom.zonyga@chello.at) is looking for shows in Benelux and Germany on September 27, 2003. The band plays in Germany on September 26 and 28, and the show in Belgium is cancelled, so they are looking for another one to fill the day. There are samples on their website or: www.seedsofsorrow.com/downloads/mp3/Seeds_of_Sorrow_-_Headshot_2min_Sample.mp3 * Forcefield (NL) (forcefieldmusic@chello.nl) is a new progressive/thrash metal band with members of Lunacy, Disgrace and Dust Devil. The band recorded a promo cd and is now looking for gigs. * Day Six (NL) (t.stiphout@planet.nl) is a symphonic metal band (influenced by Deep Purple, Rush, Pink Floyd) and release it's new album Eternal Dignity on October 3th, 2003. To promote the album the band is looking for gigs.
NOWAN próxima presentación
[2003-09-11]
PRÓXIMO VIERNES 12 de SEPTIEMBRE DE 2003 Festival Discocross de MQM Radio 96.1FM www.discocross.com HIRURKO (Artista invitado) + DEVIOT (Artista invitado) + NOWAN (Ganadores del concurso de Discocross) + LA ORDEN DEL KAOS (Segundos finalistas del concurso) + EL AUTISTA DE HAMELIN (Segundos finalistas del concurso) Sala Ritmo & Compás (Madrid), Entradas anticipadas en tiendas Madrid Rock (precio de la entrada 5 €)
LA FOSA COMUN : Playlist del jueves 11-9-03
[2003-09-11]
1- "Omnes ad infernum ibimus" INFERNAL REQUIEM 2- "War of hate" LORD BELIAL 3- "Paradox alley" BENEDICTION 4- "Soul slayer" AETERNUS 5- "Low life" DEATH 6- "Gloria y caída de Seth" ANSUZ 7- "Cursed fires of Gehenna" SORROW STORM 8- "Labyrinyt of ignorance" HYPONIC
TIMECODE : segunda newsletter
[2003-09-01]
Esta es nuestra segunda Newsletter, material para mantenerlos informados sobre la banda y lo que pasa alrededor de ella. Para comenzar deseamos darles las gracias a todos quienes asistieron al lanzamiento de nuestro MCD el pasado 15 de Agosto en el centro de eventos Laberinto, la reacción del público fue bastante buena, donde pudieron apreciar un poco más como estamos sonando en vivo y lo que pueden encontrar en nuestro CD. ¡Gracias a todos una vez más!
ONSLAUGHT RECORDS : TERRORIST CD MATA O MUERE
[2003-09-01]
AL FIN EN MEXICO Una de las bandas mas brutales y extremas salidas de la Argentina, TERRORIST y su altamente letal y devastador album titulado "MATA O MUERE" ahora en distribucion con ONSLAUGHT RECORDS.. a un precio especial $140 Con envio registrado incluido. Ademas de regalo el excelente Metal Abominations CD Sampler
PRIMAL AGONY URL ADDRESS CHANGE- UPDATE YOUR BOOKMARKS
[2003-09-01]
It seems that the www.primalagony.musicpage.com redirection url is either not working at the moment or the company has closed down making the address no longer valid, I don't know which one. So until further notice and I find out what is going on you can check out the site via http://www.geocities.com/primalagony So please update you bookmarks and pass this onto whoever you know that checks out the site as there is a stack of stuff coming up including a new competion with the latest CD from ASTRIAAL . Cheers, Ian Busch
Still Online underground : Bang That Head newsletter #217
[2003-09-01]
BANDS ON THE ROAD: * The black metal band Ethernal (UK) (ethernal@amserve.com) recorded a 3 track cd and the band is looking to play some gigs on the European wasteland. * Hands Of Death(CA) (ccwg666@hotmail.com) and X-Plicit Noize(CA) (xplicitnoize@videotron.ca) are 2 metal-hardcore bands and these are touring in Europe from September 2nd till October 6th 2003. The bands are looking for gigs everywhere. * Immemorial (PL) is looking for gigs on September 04 till 08, 2004. Contact Conquer rec. (UK) (podol@conquerec.com).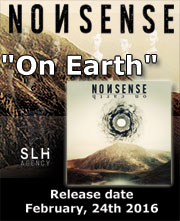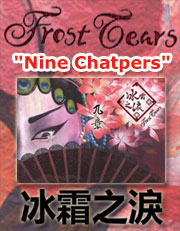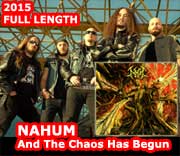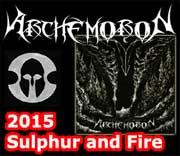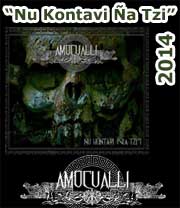 VIDEO
---
ZAMAK - Ensayo [CDMX @ 2018.06.02]
Setlist:
1. Darkness Has Come
2. Die In solitude
3. Flag of Pain
4. The Scars Remind Us
5. End Of Innocence
ZAMAK line-up:
Antonio Ruiz - Guitar & Vocals
David Vázquez - Drums
Omar Rufino - Guitar / Bass
Rolando Galindo - Guitar
Gracias a ZAMAK por su tiempo y apoyo.
Grabado por Milady Noise en CDMX
@ 2018.06.02
Editado por Milady Noise en Monterrey, México
@ 2018.07.26
Más información de la banda:
https://es-la.facebook.com/zamakmexico/
Banda | Band:
ZAMAK
---
---
SABACTHANI - Ensayo [CDMX @ 2018.06.02]
Setlist:
1. Reason Or Lie
2. Under The Storm
3. The Reformer
4. Dead or Alive
5. Winding Forest
6. Gloomy Valleys
SABACTHANI line-up:
Omar Rufino - Drums
Ayu Davalos - Vocals
Rolando Galindo - Guitar
Antonio Ruiz - Guitar
Alexis Aguilar - Bass Guitars
Gracias a SABACTHANI por su tiempo
Grabado por Milady Noise en CDMX
@ 2018.06.02
Editado por Milady Noise en Monterrey, México
@ 2018.07.23
Banda | Band:
SABACTHANI
---
---
Entrevista con SABACTHANI [CDMX @ 2018.06.02]
Entrevista con SABACTHANI de CDMX.
Gracias a SABACTHANI (Rolando, Alexis, Toño, Ayu y Omar) por su tiempo y el gran apoyo.
Grabado por Milady Noise en CDMX, México
@ 2018.06.02
Editado por Milady Noise en Monterrey, México
@ 2018.07.23
SABACTHANI line-up:
Omar Rufino - Drums
Ayu Dávalos - Vocals
Rolando Galindo - Guitar
Antonio Ruiz - Guitar
Alexis Aguilar - Bass Guitars
Más información de la banda:
https://www.facebook.com/sabacthani
Banda | Band:
SABACTHANI
---
---
WARKILL - Ensayo [Toluca, Edo.Mex @ 2018.06.03]
Setlist:
1. Breaking The Silence
2. Pandemonium
3. In Misery
4. Plains Of Hell
5. World Of Lies
6. Total Extinction
7. When Paradise Is Set In Fire
WARKILL line-up:
Abraham Hernández – Voz y guitarra
José Martínez - Guitarra
Isaac Alvarado – Batería
Gracias a WARKILL por su tiempo y un agradecimiento especial a la familia WARKILL por su gran apoyo.
Grabado por Milady Noise en Toluca, Edo. Mex
@ 2018.06.03
Editado por Milady Noise en Monterrey, México
@ 2018.07.21
Banda | Band:
WARKILL
---
---
Entrevista con WARKILL [Toluca, Edo.Mex @ 2018.06.03]
Gracias a WARKILL (José, Isaac y Abraham) por su tiempo y un agradecimiento especial a la familia WARKILL por su gran apoyo.
Grabado en Toluca, Edo. Mex
@ 2018.06.03
Editado por Milady Noise en Monterrey, México
@ 2018.07.17
WARKILL line-up:
Abraham Hernández – Voz y guitarra
José Martínez - Guitarra
Isaac Alvarado – Batería
Más información de la banda:
https://www.facebook.com/warkillofficial
Banda | Band:
WARKILL
---