Still Online Underground news : Bang That Head newsletter #225
[2003-10-31]
** Neuropathia (PL) is looking for gigs in Belgium late November 2003. The band needs full backline (amps, drumkit, ...) and 120 euro. The band has members of Squash Bowels and Incarnated. Contact: Self Made God records (PL) (karol@selfmadegod.com). ** There are livepictures of Boring, The Hub, Justice, Downslide, Damage Control. You find these @ http://livepictures.stillonline.be ** There are livevideos of Maggots, Gruesome Stuff Relish, Gronibard, Yacopsae, Desire, Evoken, Insanity Reigns Supreme, Pantheist, Officium Triste, Boiling Remains, Leptotrichia, Inhume, Suppository, Skull Collector, Ekakia. You find these @ http://livevideo.stillonline.be
INFINITUM OBSCURE Newsletter, Oct 2003
[2003-10-27]
SALUDOS GUERREROS A pesar de que habiamos anunciado lo contrario, INFINITUM OBSCURE tiene 3 devstaciones mas en vivo para este 2003, y nos sentimos realmente orgullosos de formar parte de ellas Aparte , en Diciembre, INFINITUM OBSCURE hara dos fechas junto con los Polacos BEHEMOTH, RISE de Los Angeles y MORTUUS TERROR de San Diego, California Estos toquines prometen ser la experiencia MAS DEVASTADORA que jamas se haya presenciado en Baja California, asi es que no te lo pierdas
ENCRYPTOR : "Sermon Decay" has been released (brutal death metal)
[2003-10-27]
Prepare to be Brutalized Encryptor, brutal death metal project from Panama has released it second album through Dysmorphic Records. If you have a zine, would like to trade, or purchase the album, it is 12 U.S dollars (shipping included) Our address is: Felipe Diez Eastern University box 3051 1300 Eagle Road St.Davids, PA 19087-3696 United States of America If you would like to listen to a song from this brutal death/grind album, go to http://www.mp3.com/encryptor stay brutal, Phil
Tartarean Desire
[2003-10-23]
Hello all of you! This is not a regular update. We just want you to know that we have just opened a forum at Tartarean Desire where you can discuss just about anything and communicate with other visitors. The next update may be late or smaller than usual due to a very busy period of exams coming up. Enter the forum through the website or directly through http://www.tartareandesire.com/phpBB2/ Take care! / Vincent
MUSIC EXTREME #26
[2003-10-23]
** INTERVIEWS: Astray, Cause for Effect, Coherent Liquid Form, Merendine Atomiche, Necromemisis, Rival (ex Rule of Thumb), Serial Butcher, Tungsten ** CDs AND DEMOS REVIEWS: There are 110 reviews on this issue ** NEWS SECTION: We have news from the following bands: Nomenmortis, Spearfish, Prejudice, Royal Anguish Cyst, Steve Vai, Deivos, Kiju, Seeds of Sorrow ** NEW RELEASES: We have added news from Anvil of Fury Recs, Bestial Burst Recs and Barbarian Wrath Recs. ** As always all bands, labels and artists are encouraged to send their material for a sure review.
Still Online underground news : Bang That Head newsletter #224
[2003-10-23]
** The deathmetal band Malediction (HUN) (malediction@index.hu) is looking for gigs inSlovenia, Austria, Northern Italy, Southern Germany in December 2003. The band can trade tours, gigs in Hungary. Their mcd Whirl evoken by prayers is available again, trades are welcome. ** Dead Messiah (US) (forbiddenpath666@cs.com) is a death, black metal band from Albuquerque, New Mexico. And they are trying to get some shows in other places. The band can set up some shows for other bands in their area. ** The grindcore band Torture Incident (Malaysia) (zizi.amri@ae.ge.com) is looking for shows in Bangkok and Hong Kong. Their split with Brutal Insanity (UK) is still available through Blodcriminals (Malasya) (zizi.amri@ae.ge.com). Trades are welcome. ** The nu metal band Stillborn (NL) ( saysomething2stillborn@hotmail.com) is looking for gigs across Europe to promote their debut album In progess. ** There are livepictures of Grimaelkin, Blutch, Bongzilla, Negate, Trivium. You find these @ http://livepictures.stillonline.be. ** There are livevideos of Autumnal Reaper, Demonizer, Killing Mode, Seeds Of Sorrow, Vingdar, Horersco Reference, Excess Of Cruelty, Gracefallen, Loits, Horna, Salacious Gods. You find these @ http://livevideo.stillonline.be.
The Basar goes cheaper yet again...
[2003-10-23]
Check it out ! http://www.thebasar.org/index2.html
MADHOUSE METAL WEBZINE ACTUALIZACION
[2003-10-23]
** ENTREVISTAS INTERNACIONAL CON DEW SCENTED (no olvides leer las de "KRISIUN", "ARCH ENEMY", "BOB CATLEY", "GRAVE DIGGER", "CAGE", "TALISMAN", "SINISTER", "SEVEN WITCHES", "USURPER", "EVERGREY", "ANTHRAX" , "SINNER"...) ** CD REVIEWS DARKZONE KRISIUN, AS IT BURNS, THE AGONY SCENE ** CRONICAS NACIONAL "JEFF SCOTT SOTO" Acústico y eléctrico en Madrid ** GALERIA JEFF SCOTT SOTO, WACKEN403... ** AGENDA - CASTELLON: REINCIDENTES, NAPALM DEATH, AGENDA ATHOLON ROCK, AGENDA EL DUENDE... ** GIRAS: PRIMAL FEAR + BRAINSTORM (Marzo404), ICED EARTH (Marzo404), MOONSPELL (Enero404), DREAM THEATER (Febrero404), SAXON + DORO (Noviembre), HATE ETERNAL (pasa a Enero404), SYMPHONY X (Octubre), GRAVE DIGGER + SYMPHORCE (Enero404), MVTORHEAD (Octubre), PARADISE LOST (Noviembre), MACHINE HEAD (Noviembre), OVERKILL + SEVEN WITCHES (Noviembre), JANE4S ADDICTION (Octubre), THE FLOWER KINGS (Octubre), BOB CATLEY (Octubre), TALISMAN (Noviembre), SICK OF IT ALL, DREAM EVIL, HELLOWEEN+ RAGE, DANKO JONES ... ** FESTIVALES: PIORNO404 FINNTROLZ, BONDED BY METAL TOUR
NAPALMED : ANOMALOUS SILENCER no.6
[2003-10-23]
NAPALMED presents various artists compact disc (2003 CD 010) ANOMALOUS SILENCER no.6 - noise, industrial, experimental, ... CD compilation - 37 international artists, 80 minutes, CD-text - 16-page multicolor booklet w/complete artists' info - #1000 copies of pro-pressed CD & pro-print cover - order your copy for US$ or Euro 8,- (inc. p+p) Radek Kopel, Lipova 1123, 434 01 Most, Czech republic napalmed@volny.cz ; http://napalweb.host.sk
DodecAmeroN "Our newsletter mailing list"
[2003-10-23]
HailS If you want to recive recent news about DodecAmeroN feel free to enter our newsletter mailing list. You can go to www.dodecameron.com and just put your email and then you will recived a confirmation email to your personal address mail and then just follow the instructions by clicking on the link and you will be inmediatly be part of the mailing list. Thanks if you have any questions just send me a mail to this address or to emperorjoel@hotmail.com --
New PUSTULATED, SAPROFFAGO, IMPURE & CAEDERE
[2003-10-23]
PRE-ORDER NOW 3 OF OUR UPCOMING RELEASES AND GET THE 4TH ONE ABSOLUTELY FREE. ALL RELEASES DUE OUT NOVEMBER 15TH. SEND YOUR PRE-ORDER NOW GR-004 - PUSTULATED (Col/USA) 'Inherited Cryptorchidism' - CD GR-005 - SAPROFFAGO (Col) 'Bestial Horrible Thoughts' - CD GR-006 - IMPURE (Spa) 'Corpses... Intense Stench' - CD GR-007 - CAEDERE (Hol) 'Mass Emission' - CD
RÀDIO KLARA LLIURE I LLIBERTÀRIA
[2003-10-23]
Hemos cambiado radicalmente el sistema de emisión a través de internet de Ràdio Klara, a partir de ahora si nos quieres escuchar tiene que ser desde esta dirección que garantiza mayor calidad, mayor rápidez de conexión, ausencia de publicidad, en resumen mejor servicio. Te pedimos que si tienes la emisión enlazada desde tu página web, cambies el enlace, esta vez es una solución definitiva gracias a los/as compañeros/as del Taller de Producción Digital, que desde Madrid trabajan en iniciativas que puedan mejorar el funcionamiento de las radios libres, comunitarias y alternativas. http://servidor.todoexitos.com:6030/listen.pls Salud. RÀDIO KLARA LLIURE I LLIBERTÀRIA 104.4 F.M. VALÈNCIA
DAMNSHARK : Drummer casting
[2003-10-23]
DAMN SHARK solicita BATERISTA de buen nivel con BATERIA PROFESIONAL de preferencia DOBLE BOMBO y set completo de PLATILLOS, estas interesado? comunícate al 044 55 13 70 36 52 (ciudad de méxico) o envia un e-mail DAMN SHARK is looling for a good DRUMMER with his own PRO-DRUM kit, preference TWO BASS DRUMS with complete CYMBALS set, are you interested? call at 044 55 1370 36 52 (mexico city) or send an e-mail
Unaussprechlichen Kulten : "Crawling Chaos"
[2003-10-23]
"Crawling Chaos" the new demo of UNAUSSPRECHLICHEN KULTEN is available now, $4.00 dollars (send include), pure Brutal Death Metal in CD format.
NOWAN : Disponible la nueva web
[2003-10-23]
Ya esta disponible la nueva web de la banda, donde encontraréis Mp3 gratis, Fotos, Noticias, Merchandise, la Historia de como surgió todo y de su trayectoria hasta el momento y muchas mas cosas. Esperamos que os guste a todos y que nos hagáis constar vuestra visita en el nuevo "Libro de Visitas".
INFINITUM OBSCURE split Cd with Chicago's ANCIENT GODS
[2003-10-17]
OUT NOW A clash of deadly forces.... INFINITUM OBSCURE split Cd with Chicago's ANCIENT GODS, on Utterly Somber Creations. Fierce and unmercyfull Metal of Death at the finest. An everlasting crusade for vengeance and punishment Avalibale through UTTERLY SOMBER CREATIONS and other real underground metal distributors worlwide http://www.infinitumobscure.com http://www.sempiternalproductions.com/UtterlySomber.htm
GHOLEM : PROXIMAS PRESENTACIONES
[2003-10-14]
SABADO 18 DE OCTUBRE Bar Judas (Tizapan No. 14 Colonia Metropolitana 3a Seccisn 2 cuadras antes de Villada) CD.NEZA [MEXICO] DISGORGE + MECHANICAL CHAOS + GHOLEM + SABACHTANY + SCKEPTIC UNIVERSE
Shouts of Metal Webzine
[2003-10-13]
El Editor de Shouts of Metal Webzine apoya la publicación de material de su banda, Sello Independente o distribuidora. Tenemos espacio en nuestro website para difusión de su banda. Reportajes de conciertos, Revisiones de CD´s , demos, zines, entrevistas, articulos y muchas cosas mas Me gustaria mucho recibir el material de su banda y realizar la respectiva difusión en mi programa de radio. Contácten y/o envíen su material para: YUSEF IVANCOVICH PEREZ AV. LOS ANDES 950 LA VICTORIA - CHICLAYO PERÚ 051(074)215148
Radio Cuchillo. 14 - 20 de Oct. Semana de programas viejos
[2003-10-13]
Les confirmamos que durante esta semana, a partir del martes a las 10 de la noche (tiempo del centro de México), se retransmitira cada dia (disponible 24 hrs en ciclos continuos) un programa diferente de la base de datos de Radio Cuchillo. Comenzaremos con el programa del 4 de Marzo de 2002, este programa fue el primero que pudimos grabar de manera satisfactoria y terminaremos con el programa del 13 de Octubre de 2003. Sin mas por el momento, estamos en contacto. Agustin. Radio Cuchillo. Proyecto personal de radio virtual amateur. Larga vida al metal mexicano
Opus Draconis : Official new album
[2003-10-13]
Starting again with total force, Opus Draconis has for the final of this year (2003) a new work to release, that will be supported by "Dark Profanation Prod", but we still search for support of record producers, webzines and blacksouls from the scene, for a better divulgation of our imperial work. Opus Draconis search new label to release ours next works.
Tartarean Desire update
[2003-10-13]
Hi there This is a message from the Tartarean Desire webzine with the latest updates at our website. This time we are proud to introduce to you three new writers - Lisa Magnusson from Sweden, Sam Warren from the USA and Aljaž Senièar from Slovenia. We are still looking for further contributors, especially in Central and Southern Europe so feel free to let us know if you or anyone else you know would be interested in helping us out.
Exsecror Vecordia en el Zócalo
[2003-10-13]
Por primera vez , en el Zocalo, la expresión obscura. Apoyémos este evento, esperando poder conseguir mejores lugares y mejores condiciones para La escena Nacional. MIÉRCOLES 15 DE OCTUBRE, NEOGÓTICO MEXICANO Y GÓTICO SINFÓNICO. EXPLORANDO LAS SOMBRAS, lecturas de neogótico mexicano de Goliardos y Nomás los muertos están bien contentos, 16 a 17 horas. POETAS MALDITOS, con los Poetas de la Banda Eriza, de 17 a 18 horas. MORGUE EN EL PARAÍSO DE LA RAZON, conferencia y lecturas sobre el movimiento oscuro en México, con Mario Cruz, de 18 a 19 horas. E inmediatamente después, GRAN CONCIERTO GÓTICO, POR PRIMERA VEZ EN EL ZÓCALO CAPITALINO: EXSECROR VECORDIA, EIDYLLION Y LAHYLAT. En esta ocasión Exsecror será la banda abridora ( 19:00 Hrs)
ELFONÍA : news
[2003-10-13]
SITE UPDATES - Live images from the gig in Matamoros - Lyrics translations added - New CD review
MADHOUSE METAL WEBZINE ACTUALIZACIÓN
[2003-10-13]
HOLA QUE TAL? AQUI TENEIS LAS ÚLTIMAS ACTUALIZACIONES DEL "MADHOUSE METAL WEBZINE", QUE PODEIS VISITAR EN: www.madmetalweb.rockk.net y/o http://usuarios.lycos.es/madhousemetalweb UN SALUDO & \m/METAL FOREVER\m/ * MADHOUSE RADIO SHOW : Novedades en el programa del dma 3 * CD REVIEWS DARKZONE : VIRGIN BLACK, NUMEN * CD REVIEWS NACIONAL : VALHALLA, VENDAVAL * ENTREVISTAS INTERNACIONAL : CON KRISIUN (no olvides leer las de "ARCH ENEMY", "BOB CATLEY", "GRAVE DIGGER", "CAGE", "TALISMAN", "SINISTER", "SEVEN WITCHES", "USURPER", "EVERGREY", "ANTHRAX" , "SINNER"...) * MP3 : Bajate el nuevo video de "DESTRUCTION", Bajate un tema de lo nuevo de "EIDOLON"
SERUM will no longer exist
[2003-10-13]
Sad but true: After 7 years, the band SERUM will no longer exist in this line-up. The main reason for this breakup is the fact that the musical tastes and interests of the individual band members had become more and more diverse. So it got increasingly difficult to write songs that were "compatible" with everybody's perception of music. But all of us will continue and appear in other bands, so please check our website for news once in a while Finally, a big THANKS to our fans for your support during all this time Wolfgang, Strecki, Markus, Klaus & Alex SERUM
Still Online underground : Bang That Head newsletter #222
[2003-10-06]
There are livepictures of Excess Of Cruelty, Loits, Salacious Gods, Horna, Maggots, Gruesome Stuff Relish, Gronibard, Yacopsea, Pantheist, Insanity Reigns Supreme, Officium Triste, Desire, Evoken, Skull Collector, Boiling Remains, Leptotrichia, Suppository, Inhume. You find these @ http://livepictures.stillonline.be. There are livevideos of Birdflesh, Necrose. You find these @ http://livevideo.stillonline.be.
CAGE en concierto en las FIESTAS DEL SOL (Mexicali, Baja California, Mexico)
[2003-10-04]
La banda internacional de heavy metal de San Diego, California, Estados Unidos CAGE, se presentara por primera vez en Mexico durante las FIESTAS DEL SOL 2003 en la ciudad de Mexicali, Baja California, Mexico. CAGE se presentara en el escenario de la ISLA DE LAS ESTRELLAS, el Sabado 11 de Octubre en una noche que estara llena de diferentes generos del rock y sera de lo mas impresionante. El concierto es gratis con solo pagar la entrada a las FIESTAS DEL SOL, el cual tiene un costo de 35 Pesos para adultos.
MY BELOVED DARKNESS : Full news dark metal music - September 2003
[2003-10-04]
NEWS: THEATRE OF TRAGEDY, EQUIMANTHORN, AUTUMN TEARS, NIGHTMARE, DIMMU BORGIR, EISHEILIG, IMPALED NAZARENE, BEHEMOTH, KING DIAMOND, CATHEDRAL, ETC..... UNDERGROUND ZONE: DARK SILENCE, AQUER, MASTIFAL, MISTERY BLUE, GRIMFIST, TWELFTH OF NEVER, BELZABET, HONEY FOR CHRIST, ANNO ZERO, ANGELIQUE, SLOW AGONY, DECAMERON, ETC...... RECORDS - LABELS: WORLD CHAOS PRODUCTION, G7 Welcoming Committee Records, MOONDO RECORDS, UNIQUE LEADER, CENTURY MEDIA, CONQUER RECORDS, MARTYR MUSIC GROUP, The Art Records, Time Before Time Rec, etc... "Support to metal and dark music..."
PRIMAL AGONY : LATEST ADDITIONS
[2003-10-02]
Hello Everyone, It has been a couple of weeks since the last update and the latest lot include a new interview I did with Brisbane band D-NINE plus we also have copies of their new album up for grabs in a new competition. Also a couple of gig reviews from the recent SOILWORK gigs thanks to Kev and Scott while Justin, Krozza & Chrispy provide the cd reviews. Also keep saving those dollars as the internarional tours keep flowing with Sepultura the latest announcement for November. Also don't forget that the competition for Astriaal's latest CD and there has been a huge response so far. Full details below. Finally a reminder that the primalagony.musicpage.com address is now officially dead. So from now on the new url address for the Primal Agony site will be http://www.primalagony.cjb.net and as a backup their is also http://www.geocities.com/primalagony so bookmark which ever you want as these address' are the only way to check out the site from now on. PLEASE SPREAD THE WORD OF THE NEW PRIMAL AGONY ADDRESS Cheers Ian Busch (Primal Agony Webzine)
Still Online underground news
[2003-10-02]
There are livepictures of Creature, Funeral Holocaust, Neverlight Horizon, Ipsum, Natrach, No Law, Gilo, Horesco Reference, Vingdar, Killingh Mode, SeedsOf Sorrow, Autumnal Reaper, Demonizer. You find these @ http://livepictures.stillonline.be
Sonidos Crepusculares
[2003-10-02]
Saludos Pagina de sonidos crepusculares actualizada.... Chequenla Luvah Orc webmaster Sonidos Crepusculares
Tartarean Desire update
[2003-10-02]
This is a message from the Tartarean Desire webzine with the latest updates at our website. Another writer has joined us. He is from Sweden and is named Lars Söderberg. He will mostly be writing reviews and perhaps also occasional interviews. He is an experienced musician as well and has released several albums with his former and current bands.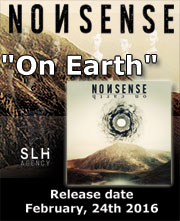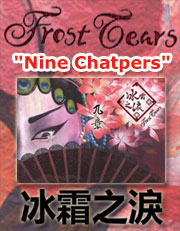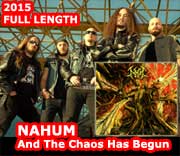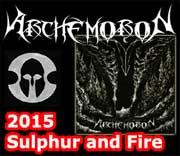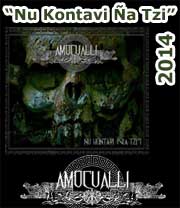 VIDEO
---
ENTREVISTA CON SICK SOUL [2016.08.13]
Banda activa de 1998 a 2005.
Grabado por Milady Noise
EAP, Monterrey, N.L. México
Agosto 2016
Editado por Milady Noise
Monterrey, México
Mayo 2017
Banda | Band:
SICK SOUL
---
---
THE FALLACY - Lost In Disguise (Official Video)
The Fallacy's new official single 'Lost In Disguise'
Video Produced and Directed by The Fallacy
Edited by Dario Chaparro
Post Production by The Fallacy
Cover Art design by Hatim Bahia
Banda | Band:
THE FALLACY
---
---
ENTREVISTA CON GRIMORIAN | BLACK RING [2017]
Grabado y editado por Milady Noise
Monterrey, N.L. México
@2017
Banda | Band:
GRIMORIAN
---
---
DUNKELNACHT - Ritualz Of The Occult (Lyric video)
Starring M.C. Abagor.
From the 2016 "Ritualz Of The Occult" EP.
Video directed by Nicolas Bouché, Heimdall & Alkhemohr.
Banda | Band:
DUNKELNACHT
---
---
Grimorian - Crescent Hotel
Album: Black Ring (2015)
Banda | Band:
GRIMORIAN
---