MADHOUSE METAL WEBZINE ACTUALIZACIÓN
[2003-11-25]
QUE TAL? YA TENEIS DISPONIBLE LAS NUEVAS ACTUALIZACIONES DEL "MADHOUSE METAL WEBZINE", PODEIS VISITARLO EN: www.madmetalweb.rockk.net y/o http://usuarios.lycos.es/madmetalweb SALUDOS & \m/METAL FOREVER\m/
MOD/S.N.I.G. update
[2003-11-25]
MUSKETEER OF DEATH / S.N.I.G.-promotion presents Sat. 29.11 The Frontline – Gent (B) – Doors 20:00 – First band 21:00 * End of April (US/D/NL) * Mindstab (B) * Rapid Notion (NL) Sat. 06.12 The Frontline – Gent (B) – Doors 18:00 – First band 19:00 SAINT NICHOLAS IS A GRINDFREAK #2: * Inhumate (F) * Jack Slater (D) * Burial (NL) * Disgorged Foetus (F) * Desensitised (NL) * Extreem Eczeem (NL) Sun. 07.12 The Frontline – Gent (B) *** CANCELLED ***, but they will return next year!!! * Kill II This (UK) * In-Quest (B) * Set the Tone (B)
MAD DRAGZTER : "Strong Mind" Release Party
[2003-11-25]
" Strong Mind " Release Party Place: Blackmore Rock Bar Date: December 7th Open: 5:00 PM on Tickets: R$ 12,00 (Ticket + " Strong Mind" cd ) / R$ 20,00 (Ticket +"Strong Mind" cd + official T-shirt "Strong Mind" ) Adress: BLACKMORE ROCK BAR: Alameda dos Maracatins, 1.317, Moema, tel: (11) 5041.9340, e-mail blackmore@blackmore.com.br, more informations www.blackmore.com.br. Press: press@maddragzter.com.br All Inquires: maddragzter@maddragzter.com.br Mp3 of the track "Unknown": http://www.maddragzter.com.br/mp3/unknown.mp3
Still Online underground news
[2003-11-24]
* Mastic Scum (A) (info@masticscum.com) and Natron (IT) (info@natron.it) are going on Europe Tour (23.04. - 15.05.2004) in spring 2004. The dates will be booked by Millennium Promo Agency (IT) (info@millenniumagency.net). * The brutal deathmetal band Ophiolatry (BR) (ofiomorfos@ig.com.br) will arrive in Europe on December 11, 2003. The band is looking for gigs everywhere in Europe, they are especially looking fro gigs in The Netherlands, Germany, Czech Republik, France. The band will release soon a new mcd Misanchristianthropy on Deathgasm records (BR) * There are livepictures of Boogieman, The Awesome Machine, Ancient Rites, Goddess Of Desire. You find these @ http://livepictures.stillonline.be * There are livevideos of Justice, Downslide, Damage Control, General Motor, Landvaetirr, Lemuria, Demonizer, Darkened Nocturn Slaughtercult, Trimonium, Inocculta, The Last Embrace, Contrasto, Dead Stop, Malkovich, The Oath, Anthenom, Morning, Dicemen, Nowmow Traveno, The Space Racers. You find these @ http://livevideo.stillonline.be
The Basar : GOATLORD and PROTECTOR finally (re)released
[2003-11-24]
GOATLORD "Distorted Birth: The Demos" DCD and PROTECTOR "Echoes From The Past..." CD have finally been released and are available through www.TheBasar.org ! GOATLORD features all 3 demo tapes of the Las Vegas Doom Death legend. The PROTECTOR CD has the demo and their long deleted and impossible to find "Misanthrophy" and "Golem" recordings. Don´t miss these two
Radio Cuchillo : Noticias
[2003-11-22]
Esta es la lista de las bandas que se incluyeron en el programa del pasado 17 de Noviembre de 2003, el cual comenzo alrededor de las 23:00 hrs tiempo del centro de Mexico por razones que expuse al aire: Violate, Bloodsoaked, The Forensic, Putrid Scum, Sarcoma (Jalisco), War Machine, Ek, Dominions of Our Endevour, Meltdown (fue un programa corto La repeticion de este programa ya se encuentra disponible. Subiremos tambien mientras ustedes leen esto algunos flyers de tocadas en diferentes ciudades del pais. Para escuchar: http://www.geocities.com/cuchillo_radio/instruccionesdetalladas.html Si deseas ser removido de la lista de correo, responde a este mensaje con la frase "Salir de la lista" en el titulo. Sin mas por el momento, estamos en contacto. Agustin. Radio Cuchillo. Proyecto personal de radio virtual amateur.
LÖRIHEN : noticias
[2003-11-22]
Próximamente disponibles las reediciones de los dos primeros discos de LÖRIHEN con bonus tracks y tracks interactivos.
Tartarean Desire update
[2003-11-22]
This is a message from the Tartarean Desire webzine with the latest updates at our website. Lots of new reviews and band features have been added the past week. We have a lot more interesting material to present the next couple of weeks. Also, be sure to register at our forum and do some writing
SotD Records : server issues
[2003-11-22]
It seems that shortly after I sent out the e-mail the other day about the new Royal Anguish CD that we encountered some serious server problems and the SotD Records website was down. If you had tried to visit the site and listen to audio samples or what-not you would not have been able to do so and I apologize. Things have been fixed and the site is ready to go once again, so please feel free to drop by and check out the new Royal Anguish sound sample.
The Damn Shark : HEIR OF THE THRONE TOUR
[2003-11-22]
2003-2004 NOV. 28th STATE OF MEXICO, ECATEPEC (TBA) NOV. 29th STATE OF MEXICO, COACALCO (LOS PINOS BAR) DEC. 11st MEXICO (TBA) DEC. 12th MEXICO (TBA) DEC. 14th AGUASCALIENTES (DEL PARQUE MOVIE THEATER) DEC. 20th MEXICO (JUDAS BAR) FEB. 14th MEXICO (TBA) MARCH. 21st MEXICO (MEXICO FEST)
SABACTHANI news
[2003-11-15]
Despues de sufrir varios cambios de alineacion SABACTHANI logra por fin mantener esa estabilidad que requiere toda banda, para ello cuenta con musicos de experiencia en el genero DEATH METAL. La alineacion actual es la siguiente . Ayu Davalos (ex SOULLES DOMAIN )--Voz Miguel Angeles (actualmente FOETICIDE) ---Bajo Omar Rufino (ex DAMN SHARK y ACTUALMENTE FOETICIDE) -- Guitarra Juan Sandoval ( ex KADATH ) --- Bateria Noel Avecilla---Guitarra. Visita su página en : http://info.holynoise.com/sabacthani
Noticias de Catarsis Metalera
[2003-11-15]
Catarsis Noticias Nuevamente te estamos informando de lo mas reciente sobre la escena metalera de El Salvador Actualizaciones Visita el nuevo diseño de catarsis metalera, en el cual encontraras mucha informacion sobre la escena metalera
Still Online underground news
[2003-11-15]
* The symphonic blackmetal band Unearthly Dreams (FR) is looking for gigs in France. Contact: Brynhild3@aol.com. * Litham (Algiers) (contact@lelahelmetal.com) is planning an European tour inJanuary 2004. They are looking for gigs from January 03rd till January 10th. The band plays @ Frontfest (january 02-03); The Frontline, Gent(B) and @ Mechelen(10th) (B). * The brutal deathmetal band Ophiolatry (BR) (ofiomorfos@ig.com.br) will arrive in Europe on December 11, 2003. The band is looking for gigs everywhere in Europe. The band will release soon a new mcd Misanchristianthropy on Deathgasm records * Nihil zine (IT) (succulentoborchia@libero.it) is organizing a tour for Anal Cunt (US) and Conviction (IT), both grindcore bands. The tour will take place from February 28 till march 07, 2004. They ask food, drinks and a sleeping place for 8-9 people. * Butchery music (BG) (show@butchery-music.com) is looking for 4-5 dates in Belgium and The Netherlands for a mini tour of Deivos (PL) and Depredation (NL). This tour is a part of their album promotion.
SLOW AGONY news
[2003-11-15]
SLOW AGONY IS A PARAGUAYAN DEATH METAL BAND,WE ARE INTERESTED IN THAT THEY LISTEN To US, WE LOOKED FOR DISTRIBUTORS Or A SEAL INTERESTED IN The BAND, THANKS DAVID ARRIOLA
MADHOUSE METAL WEBZINE : ULTIMAS ACTUALIZACIONES
[2003-11-15]
QUE TAL? AQUI DE NUEVO CON LAS ULTIMAS ACTUALIZACIONES DEL "MADHOUSE METAL WEBZINE", QUE PODEIS VISITAR EN www.madmetalweb.rockk.net y/o http://usuarios.lycos.es/madhousemetalweb UN SALUDO & \m/METAL FOREVER\m/ BONY "MADHOUSE"
EK : Nuevas rolas en MP3.COM
[2003-11-15]
Que tal a toda la raza que apoya el movimiento, les envio este mail para comunicarles que EK ha subido una rolita mas a la pagina de mp3.com, asi como tambien Mortifera y Lords of Darkness, todas ellas, bandas tapatias, aqui les paso los urls para que chequen las nueva rolas, cuidesne y estamos en contacto: www.mp3.com/ek_ www.mp3.com/mortifera_ www.mp3.com/Lords_Darkness
Radio Cuchillo : noticias
[2003-11-15]
* Esta disponible la repeticion del programa del lunes 10 de Noviembre de 2003, se incluyo musica de las siguientes bandas (en orden de aparicion): Agony Lords, Awakening, Difer Nom Basta, The Zephyr, Deadly Dark, Homofobic, Sarcoma, Argos, Roots of Rot, Mechanical Chaos, Eternal Damnation, Shamash, Orgone y Oxidised Razor. * Se incluyeron ademas algunos flyers de tocadas de este fin de semana. Sin mas, estamos en contacto. Agustin. Radio Cuchillo. Proyecto personal de radio virtual amateur. http://pagina.de/cuchillo ¡Larga vida al metal mexicano!
SotD Records : Royal Anguish - Mysterion
[2003-11-15]
ROYAL ANGUISH - MYSTERION is finally NOW AVAILABLE...in case you didn't know. We've got a full length song smaple made available and ready to ship your orders immediately Be sure to drop by and check it out along with all the other new news from SotD Records including the impending release of Chris Manning's 2nd full length album. We also have new forums setup at the site so create and account and hang out in the forums with us. I look forward to hearing from you guys and again thanks for being on the SotD Records mailing list and for supporitng the label
Shouts of Metal Webzine : official web
[2003-11-15]
The editor of Shouts of Metal Webzine, supports the release of your band, independent label or distribution. We have space in our website for support of your band, live shows reviews, CD, demo, zines reviews, interviews, articles, and many more stuff I would like to receive the stuff of your band for support in my radio show : -Release (Cover art of your stuff in diskettes) -2 copies of your stuff (CD or Promo CD-r) -Band photos -Url website (if you have) -E-mail -Phone number for be contacted -Info that you consider necessary Send your stuff to: YUSEF IVANCOVICH PEREZ AV. LOS ANDES 950, LA VICTORIA - CHICLAYO, PERÚ
MY BELOVED DARKNESS WEBZINE : ACTUALIZACIONES - NOVIEMBRE 2003
[2003-11-15]
SECCIÓN POESIA OSCURA: "Poesía Funesta" Por José Luis Chávez Tejada SECCIÓN ENTREVISTAS: - TVANGESTE (Rusia) - Nos habla acerca de su última obra maestra "Firestorn..." - INMEMORIAL (Perú) - Una de las bandas pioneras del Doom Metal nacional nos cuenta sobre sus últimas actividades - ILLNATH (Dinamarca) - La revelación del metal melódico en Dinamarca... SECCIÓN BANDAS PERUANAS: BIOGRAFIAS - ABIGAIL (Black Doom Death- Huancayo) - EN LAS ESPESAS NIEBLAS (Doom Metal Lima) - MYSTICA (Black Death - Huancayo) SECCIÓN REVIEWS: - TVANGESTE "Firestorn" - DIMMU BORGIR "Death Cult Armageddon" - MALEFACTION "Where There is power..." - HONEY FOR CHRIST "Forging Iron Will" - EN LAS ESPESAS NIEBLAS "Promo 2002", ETC... Todas las bandas que deseen aparecer en nuestra páginas envíen con toda confianza sus informaciones ó escritos a: saqrangel@yahoo.com.ar Envíen su promo stuff a: Jesus Cutipa Jr. Sinchi Roca 347, Barrio Magisterial, Puno - Peru, South America
OUPIRIC PRODUCTIONS NEWS
[2003-11-15]
* The first CD-release of OUPIRIC Productions - CAPITOLLIUM "Symphony of Possession" * The first live show of CRYPTHOWL * Hellish invasion supported by OUPIRIC Productions * Forthcoming releases of OUPIRIC Productions in 2004 * Besides the CD/MC of CAPITOLLIUM we plan to summon more demons from beyond - ACT OF GOD "...For Demon" (antichristian sympho death metal) MC, DICTATOR "Birth of Virgin Feelings" (unholy black death metal) MC and OSWENZIM "Heil Neu Schwaben!" (NS black metal) MC. For the time being we discuss the possibility of MC release of devildom bastards from ETERNAL SIN (raw black). Also we are looking for printing of the second issue of METAL V MASSY! - OUPIRIC Productions' mailorder catalogue with tons of pics, infos, interviews with CAPITOLLIUM, ACT OF GOD, SAMHAIN, etc. As usual it will come on glossy paper with superb layout with colored cover. MICHAEL NICKOLAYEV PO BOX 340, KALUGA-02 248002 RUSSIA
ELFONÍA newsletter
[2003-11-08]
[e s p a ñ o l] CAMBIO DE SERVIDOR Durante ayer y hoy hemos estado experimentando algunos problemas con la página, debido a que nuestro proveedor está cambiando los archivos a un nuevo servidor. Los mensajes enviados a la banda durante este tiempo muy probablemente no fueron recibidos. Pedimos una disculpa por estos problemas, esperamos tener resuelto todo muy pronto. AYREON Marcela participará como vocalista invitada en el nuevo disco de Ayreon, "The Human Equation". A finales de mes visitará los estudios de Arjen Lucassen en Holanda para grabar su parte. http://www.arjenlucassen.com/news/news.php?news_id=58 [e n g l i s h] SITE UPDATES We're experiencing some site malfunctions after our hosting provider decided to move the web pages to a new server. The band members' e-mail addresses are working again, but messages sent in the last 2 days may not have reached their destination. We apologize for these inconveniences, please bear with us while we fix everything. AYREON Marcela will be one of the guest singers on the new Ayreon album, titled "The Human Equation". In a few weeks she'll be flown over to the Electric Castle in the Netherlands to record her parts. http://www.arjenlucassen.com/news/news.php?news_id=58
ESTERTOR : Actualización página ESTERTOR,MP3, lista de ganadores del CD
[2003-11-03]
saludos por alla! Aqui para comunicarles que la pagina de estertor finalmente esta completamente actualizada, con mucha mas informacion, nuevos MP3 del nuevo CD, fondos de escritorio, un libro de comentarios, y otro para comunicarte con la banda, ademas esta la lista de las personas que ganaron CDs de ESTERTOR! pagina oficial : http://estertor.8m.com gracias! ESTERTORWEB
December's Cold Winter : Sepultura + DCW + Insano en Costa Rica
[2003-11-03]
Proximo 7 de Diciembre, 17:30. Planet Mall La entrada tiene un valor de 12000 colones (unos $29). Grupos invitados: December's Cold Winter e Insano Para más información contactanos: decembers@hotmail.com ó visita www.decembers.cjb.net - www.insano1.net Tambien, DCW ha sido confirmado para el próximo Rock Fest (2004). Pronto, más información.
MAD DRAGZTER : "STRONG MIND"
[2003-11-03]
"STRONG MIND" Coming soon 1th December - Brazilian Release Furious Metal 14 tracks Check the cover and exclusive mp3 on the links below. Cover: http://www.maddragzter.com.br/images/capa%20do%20cd.jpg Mp3 of the track "Unknown": http://www.maddragzter.com.br/mp3/unknown.mp3 Contacts: P.O.Box: 34.227 São Paulo SP Brazil Zip code: 05074 - 970
KAMELOT Mexico tour 2004 with special guests CAGE
[2003-11-01]
KAMELOT will be touring in support of their latest incredible melodic power metal release "Epica" and CAGE will be supporting their critically acclaimed and soon to be heavy metal classic 3rd cd "Darker Than Black". "Darker Than Black" was released in August 2003 throughout Mexico via THE ART RECORDS. The following are the scheduled dates for the KAMELOT / CAGE 2004 Mexico tour: 2/13/2004 - Monterrey, Nuevo Leon (Venue TBA) 2/14/2004 - Mexico City, D.F. (Venue TBA) 2/15/2004 - Guadalajara, Jalisco (Venue TBA)
ONSLAUGHT RECORDS en MONTERREY y TIJUANA
[2003-11-01]
Ahora podrás encontrar algunos de nuestros productos en Monterrey y Tijuana, contacta a nuestros distribuidores al siguiente email y apóyalos, somos un grupo de MetalHeads dedicados al apoyo del metal extremo ONSLAUGHT RECORDS : info@onslaughter.net ( OFICIAL ) ONSLAUGHT MONTERREY : undertaker@onslaughter.net ONSLAUGHT TIJUANA : mutant@onslaughter.net Atencion: Bandas/Sellos, Que Deseen Distribucion contactenos al info@onslaughter.net
MUSKETEER OF DEATH / S.N.I.G.-promotion presents
[2003-11-01]
Sat. 15.11 Radhaus – Kleve (D) * Cheesy (NL) + support Sat. 22.11 Panique d'O – Mechelen (B) * Cheesy (NL) * Red Light District (B) nu-metal with attention for technique, breaks, and tempo-changes that matter. Tue. 25.11 The Frontline – Gent (B) * Kill II This (UK) Sat. 29.11 The Frontline – Gent (B) * End of April (US/D/NL) * Mindstab (B) * Rapid Notion (NL) Sat. 29.11 The Frontline – Gent (B) SAINT NICHOLAS IS A GRINDFREAK #2: * Inhumate (F) * Jack Slater (D) * Burial (NL) * Disgorged Foetus (F) * Desensitised (NL) * Extreem Eczeem (NL) Gigs from H-Strychnine are cancelled!
DAMN SHARK LEGACY OF VICTORY TOUR DATES
[2003-11-01]
NOVEMBER 8th MARTELL UNIVERSITY FEST - MEXICO, CITY NOVEMBER 28th TBA - STATE OF MEXICO NOVEMBER 29th TBA (DARK FEST) - STATE OF MEXICO DECEMBER 14th DEL PARQUE MOVIE THEATHER - AGUASCALIENTES MARCH 21st MEXICO FEST - MEXICO, CITY IF YOU WANT SOME MORE INFO PLEASE CONTACT US....thedamnshark@hotmail.com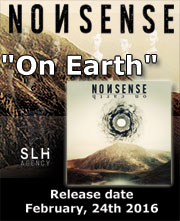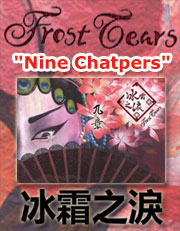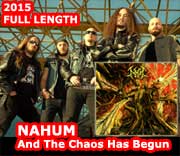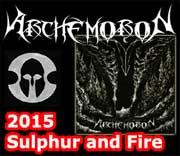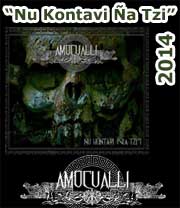 VIDEO
---
ENTREVISTA CON SICK SOUL [2016.08.13]
Banda activa de 1998 a 2005.
Grabado por Milady Noise
EAP, Monterrey, N.L. México
Agosto 2016
Editado por Milady Noise
Monterrey, México
Mayo 2017
Banda | Band:
SICK SOUL
---
---
THE FALLACY - Lost In Disguise (Official Video)
The Fallacy's new official single 'Lost In Disguise'
Video Produced and Directed by The Fallacy
Edited by Dario Chaparro
Post Production by The Fallacy
Cover Art design by Hatim Bahia
Banda | Band:
THE FALLACY
---
---
ENTREVISTA CON GRIMORIAN | BLACK RING [2017]
Grabado y editado por Milady Noise
Monterrey, N.L. México
@2017
Banda | Band:
GRIMORIAN
---
---
DUNKELNACHT - Ritualz Of The Occult (Lyric video)
Starring M.C. Abagor.
From the 2016 "Ritualz Of The Occult" EP.
Video directed by Nicolas Bouché, Heimdall & Alkhemohr.
Banda | Band:
DUNKELNACHT
---
---
Grimorian - Crescent Hotel
Album: Black Ring (2015)
Banda | Band:
GRIMORIAN
---