Madhouse Metal Webzine : Últimas actualizaciones
[2004-01-30]
**NEWS INTERNACIONAL - 28.1.04 **NEWS NACIONAL - 28.1.04 **NEWS CASTELLON - 28.1.04 **MP3 - 20.1.04 : Demos de TRALLA XXL y KORNEA **CD REVIEWS DARKZONE - 26.1.04 : DECREPIT BIRTH, CORPUS MORTALE, PSYCROPTIC, SILENTIUM, ETERNAL MOURNING... **AGENDA - 28.1.04 CASTELLON: AGENDA EL DUENDE GIRAS: ICED EARTH + PRIMAL FEAR + THUNDERSTORM (Marzo404), AXXIS + PINK CREAM 69 + CRYSTAL BALL (Abril404), UFO (Marzo404), ARCH ENEMY (Febrero404), EDGUY (Abril404), DREAM THEATER (Febrero404), HATE ETERNAL (Enero404), MORBID ANGEL + KRISIUN, (Febrero404), THE GATHERING, SICK OF IT ALL, AFTER FOREVER, DIO, CANNIBAL CORPSE, AXXIS, MSG, HTP, METALLICA... FESTIVALES: PIORNO404 (Cartel), WACKEN, SWEEDEN ROCK, METALMANIA (mas bandas)
AMERICAN LINE PRODS noticias 2004
[2004-01-30]
* Nuevas grabaciones. AMERICAN LINE PRODS se enorgullese de anunciar la edición esta nueva grabación: - LA-064 PARAISO ARMAGGEDON "American Line sampler" CD * Próximas ediciones LA-065 MIXOMATOSIS "RECUENTO DE CADAVERES" CD LA-068 ABSEMIA "MORBOPRAXIS" CD LA-069 OBSCENO/T.O.O.F "SPLIT CD" LA-070 MARTYRYUM "WITHERING IN VOLUPTOUS EMBRANCE" CD * Bloodhunter Magazine En el segundo número que saldra a mediados de febrero incluye entrevistas con Depresion (Alemania), Life is a Lie (Brazil), Certified Insane (Finlandia), reseñas, escena nacional y latina y mas cosas. Incluye regalo sorpresa * Catalogo. Solicita el catalogo al alprods@hotmail.com * Web site. Esperamos que la visites y dejes tu opinion en el libro de visitas. * Promoción. Disponibles promo advances de los proximos trabajos a editarse
My Beloved Darkness Webzine : Actualizaciones
[2004-01-30]
LITERATURA / ARTICULOS - RECUERDO DE UN ENCANTAMIENTO PROTERVO - Por Anne / Chile - UTILIZANDO MULETILLAS SONORAS BUSCO ALGO QUE DEVANAR - Dani Hurtado BIOGRAFIAS BANDAS - MAKABRE DEATH, STILLBIRTH, LIMB FROM LIMB, ARS MACABRA BANDAS PERUANAS - ENSLAVE ENTREVISTAS - GOAT SEMEN, PULSE OF DAWN, ANTIMMATER, SATAN REVIEWS - APOSTASY, ARS MACABRA, BEHEMOTH, DENATA, LIMB FROM LIMB, LOVE LIKE BLOOD, ... REPORTES - DARK SHIFT, ANOTSIA, ARIOS y MISTERIUM
Hexethrone Zine de Venezuela : No. 4 esta siendo elaborado
[2004-01-26]
Hailz, Les escribo en nombre del hexethrone zine de venezuela, cuyo numero 4 esta siendo elaborado en estos momentos... Si tienen alguna noticia o evento extremo que informar, tienen hasta el 30 de enero para escribir a esta direccion hexethrone@yahoo.com. Muchas gracias
Tartarean Desire Webzine : the latest updates
[2004-01-26]
This is a message from the Tartarean Desire webzine with the latest updates at our website. Really busy here right now and a lot of new reviews published at the website. After many unfortunate delays we are now also able to present a report from the Wacken Open Air festival in Germany last summer. Read this through and you will most certainly wish to go there this year when the line-up is even better thanks to their 15 year anniversary! Also, every visitor to the website now has the possibility to submit information on new bands to be included in our extensive band archive. More to come.
FearSomeRecords : Bands wanted
[2004-01-26]
Hello, Check it out the new fearsome records website. www.fearsomerecs.nl.nu (link exchange always possible, contact me) FearSome is: - looking for new bands for compilation cd Blown To Pieces vol. 3 - looking for bands who want to play live because Fearsome is going to organize multiple gigs in the near future. So hook up with us to get some real action If you are interested contact us soon. Greetings Germ
The Frontline news
[2004-01-26]
Hello, Allmost all video's are back online. The best thing you can do to see them is saving the mp4's to your computer: Just a right mouse click and then save as. There are new pictures online of http://livepictures.thefrontline.be : January 10: Bloody Hands, Immemorial, Luna Ad Noctum, Insane Vesper January 11: Reef Rider, The Hellfish Commandoes January 15: Anwynn, Darkstorm, Infernal Legion, Natrach, Let Me Dream January 16: Justice, Rise & Fall, Trouble Loves Us, The Heartaches January 21: Azure Ray Video's http://livevideo.thefrontline.be : newly added bands: (these are the dates of updating the page not of the gig) January 15: Anwynn, Luna Ad Noctum, Hellfish Commandoes, Reef Rider, Infernal Legion January 16: Natrach, Immemorial, Darkstorm, Bloody Hands January 19: Rise & Fall, Trouble Loves Us, The Heartaches January 23: Azure Ray
Eidyllion : evento en el Zócalo
[2004-01-26]
Les notificamos que El evento del Zócalo sigue siendo para el 31 de enero. Lo único que cambia es la hora de presentación de Eidyllion: Comenzará a las 7:00 pm Sin mas por el momento agradeciendo su paciencia Salai ereshkigal Eidyllion
DARK SILENCE : "A whisper in the darkness"
[2004-01-22]
Saludos Puedes escuchar la nueva produccion de la banda "A whisper in the darkness" este es el URL del mp3 http://artists.iuma.com/site-bin/mp3gen/149185/IUMA/Bands/Dark_Silence/audio/Dark_Silence_-_Enchanted_Forest.mp3
DISINFECT : news
[2004-01-22]
The home-page is online since this weekend but there´ll be a lot changes - We had to change the provider - and we lost some hundred entries in the guestbook but there´s a new one - A totally new design will be made the next weeks - and most importend there´ll be some changes in the band Regards Chris
MAR DE GRISES : Newsletter
[2004-01-22]
We have a new website online, though is not a top design, it works correctly and it contains (for the moment) all the info of our new album including mp3 samples. Regarding the debut we announce: "The Tatterdemalion Express", our debut LP will be out on January 30 th. Through the finish label Firebox Records - www.firebox.fi - which whom we have a contract for 2 records being this one the first. The album contains 7 tracks that clock about 60 min filled with a steady bitterness.
FearSomeRecords : Blown To Pieces 2
[2004-01-22]
Hello People, I would like to inform you that Blown To Pieces 2 has been released The second edition of the Blown To Pieces series offers you a great diversity of styles. Death, thrash, black and grind are all there, the sickest shit around. 74 minutes of underground will make your ears bleed The cd features 20 underground bands from all over the world. Bands which are on it are: Hatred (NL), Pleurisy (NL), Morgue Supplier (USA), Kabbal (FR), Dimentianon (USA), Agabus (IT), The Embodiment (NL), Torn To Pieces (GER), Coherent Liquid Form (USA), It Lives (NL), Detrimentum (UK), World Of Shit (USA), Calmsite (FIN), Primal Dawn (USA), Gerbe Of Life (FR), Hierarchical Punishment (BRA), Sanguinary (NL), B-Low (NL), Cryfemal (SP) and Immunology (CR) If you're interested to hear some more underground bands, ask for the FearSomeDistro list Greetings Germ / FearSomeRecords
My Beloved Darkness : e-Newsletter Enero 2004
[2004-01-22]
Noticias frescas (bandas, records, labels...), contactos, nuevos lanzamientos y más de toda la escena metal mundial ENTRA AHORA LA SECCION E-NEWSLETTERS DE NUESTRO
ELFONIA : newsletter
[2004-01-18]
EN VIVO CON THE GATHERING : Elfonía abrirá los conciertos del grupo holandés The Gathering en las fechas mexicanas de su gira "Sleepy Buildings World Tour". Los conciertos tendrán lugar en: * Febrero 21, 2004 - "Circo Volador" en la Ciudad de México Boletos: https://ticketing.ticketmaster.com.mx/purchase_tmmx2/purchase.asp?event_id=14003829ABE5ABD5&event_code=ECV0221 * Febrero 22, 2004 - "Café Iguana" en Monterrey Boletos: padmor2@yahoo.com.mx La banda está preparando un show totalmente diferente a sus presentaciones anteriores, explorando una vista alterna de su música.
EXSECROR VECORDIA : Próximas presentaciones, Cambios en alineación y más noticias de la banda
[2004-01-18]
* Hace un mes terminamos una musicalizaciòn para un cortometraje llamado "Otro ladrillo en la Pared" del director mexicano Ezzio Avendaño., egresado del CCC. Pues este cortometraje se encuentra concursando en España en un festival, y con ella nuestra música. Sin embargo en poco habrà una presentación para mostrarla * Por otro lado estuvimos terminando nuestro primer CD, por fin esta listo y la presentación de este serà en Marzo, ya te tendrè informado, por el momento solo te digo que estarà muy decente, el arte fue a cargo de Elías Guzmán y la fotografía de Daniel Drac, (Orden del Cister). * Exsecror Vecordia sufriò unos cambios en alineación. Tendremos un nuevo demente, Se hace llamar Miguel Kiew y estará a cargo de la batería. EV mostrara estos cambios en su próxima presentación que serà: Domingo 1 de Febrero " Segundo Encuentro Neogótico en el Zócalo" Alternando con las siguientes bandas: Exsecror Vecordia, Valeria, Eidyllion, Lahylat, Hetheria, e In Nomine. ( Exsecror Vecordia serà el tercer grupo en tocar y presentarà nuevo repertorio). El evento empezarà a partir de las 2 de la tarde Organizado por Goliardos. Esperamos su presencia a uno de los eventos màs importantes del movimiento mexicano. Habrà autobuses para provincia, después les mando la información de dichos organizadores.. * Exsecror Vecordia regresarà a Monterrey en el mes de Julio.
NAPALMED news
[2004-01-15]
* Shit situation, the first information in this year is the bad, the worst one. Our friend and co-player Mira Vlcek left us after long battle with disease. He has died on January 4th, 2004. We're really crushed by that! Thanx to all, who remember his modest, but also conscientious work, co-operation and his short life at all. * Brandnew CD-R compilation called 'Smoldering humanity' is out for short time. You could hear ultra gore canalisators, same as interesting primitive-techno-combinatores: MALIGNANT TUMOUR, SERRANDO CODOS, INTUMESCENCE, KATALEPSY, MODERN DAY MARTYR, BLUE HOLOCAUST, SCENARIO: SLAUGHTER, KOTS, F.F.F.F.F., S.M.E.S., EXOPHTHALMOS, NIGH HOMBRE MUERTO, SCHIZOID EMBOLISM. NAPALMED's massively rhythmized composition was titled 'AC on 19rpm' bz the label 'CANCER REMOVAL production' itself. Well produced v/a disc is available in #300 copies, few of them via our distribution too, but no trade here, send US$ or Euro 5.-. One of the first review is here for your pleasure. Next live performances of NAPALMED band: * 23.01.2004 in Dvur Kralove nad Labem/Barakuda music bar/klub s NEUTRINO a NIHILI VINILY. E-mail info rachotters * 17.02.2004-18:00 in Litvinov/Radnicni sklipek gallery, Petr Havlik - Photos vernisage > e-mail info napalmed * 21.02.2004 in Litomysl/Kotelna club w/SKRYTY PUVAB BYROKRACIE, RHONDIAN, INGROWING, G.O.P. > e-mail info Zdenek * 06.03.2004-21:00 in Horovice/Florida pub - Na koupalisti w/THEMA 11, NUIT > for info call +420 723 863 127 or send SMS (max. 30 signs) to Egy * 10.04.2004 in Praha w/RIVIERA PLAYBOYZ & RHONDIAN > details later
TREN LOCO : "PAMPA DEL INFIERNO"
[2004-01-15]
VIENE EL NUEVO DEL TREN PAMPA DEL INFIERNO CON 12 TEMAS Y 21 VIDEOS Con imagenes de la gira por Ecuador (Quito y Cuenca) de Venezuela(Caracas) y Argentina ( Bs As y Comodoro Rivadavia) a partir del 24 de enero en todas las disquerias y por correo Editan: Yugular Recs y Hurlingmetal recs
CRYFEMAL : "With the Help of the Devil"
[2004-01-14]
Trinity Records is the new Cryfemal's label since now. This label is gonna work with the band for a long time. The new 11 tracks Cryfemal's album is going to be released on the first months of 2004, of course all lyrics will be totally in Spanish, we're the only band that do that, with a really professional sound and personal, original and dark music. It will be called "With the Help of the Devil". The intention of both, band and label y to triumph, so be ready for the attack.
VELOCIDAD ABSURDA
[2004-01-13]
Tras mas de diez meses de retrasos ha salido a la calle, el split CD compartido de VELOCIDAD ABSURDA/ KEVLAR SKIN, editado por Hecatombe records. Velocidad Absurda, ha renovado su página web con la edición de su último trabajo, y ha entrado ha grabar un nuevo tema llamado "Desmembramiento Preventivo" que es un adelanto de lo que será su nuevo trabajo en estudio. El tema se puede descargar libremente en su web page: www.personal.able.es/velocidadabsurda De momento la banda tiene previstos varios conciertos por España.
ZOTZ : noticias - news
[2004-01-12]
El grupo está trabajando en los detalles finales de su nueva grabación. Se han grabado 12 nuevas canciones durante los pasados 8 meses. The band is working the final touches of their new record. 12 songs were recorded over the last 8 months. TRACK LIST - Esta es la lista parcial de las canciones - This is the partial songlist 01. Unbreakable 02. The flame still burns 03. Mad as hell 04. Bullet bite 05. Worst case scenario 06. Seven seconds 07. Corporate world 08. Mr. Death 09. Past life 10. Mezcal worm
DAWN OF DEFIANCE : New music and some updates
[2004-01-09]
First of all, happy new year 2004 and thanks everyone for the support received in year 2003. This new year is very important for the future of Dawn Of Defiance, since I am putting out the long awaited debut album, I think, by the end of May, with 8 songs, maybe 9. By the other way, I want to let you know that I've done again the acoustic intro on Haunted Dreams, it was poorly recorded two years ago, now it sounds pure and clear. Also, I've decided to change the drumming intro of Summoning Death, since I saw the old one too empty, with litle feeling. I hope you like the new slightly changed versions. Get them here. Regarding the new songs, they are almost finished. I will post them very soon so you can take a listen. New material is more in the vein of Slayer mixed with many other death metal bands, but always with the Dawn Of Defiance obscure essence. Stay tuned VERY IMPORTANT. A huge contest in USA is taking place, called Metal Zone. I personally encourage you to vote for Dawn Of Defiance and help me win the contest. Your help will be really appreciated. Just go here http://www.metalzone.us/sympoll/sympoll/index.php?dispid=7 click in Dawn Of Defiance and click on vote to submit Thanks so much, and happy new year 2004 Diego Sendra
MADHOUSE METAL WEBZINE
[2004-01-08]
HOLA DE NUEVO! Y FELIZ AÑO METALERO 2004 PARA TODOS/AS, AQUI TENEIS LAS ULTIMAS ACTUALIZACIONES DEL "MADHOUSE METAL WEBZINE" QUE PODEIS VISITAR EN: www.madmetalweb.rockk.net y/o http://usuarios.lycos.es/madhousemetalweb UN SALUDO Y LARGA VIDA: BONY "MADHOUSE" * CRONICAS CASTELLON: "AVALANCH" en Burriana, "SAXON" + "DORO" + "DIONYSUS" en Burriana * GALERIA: "AVALANCH" en Burriana, "SAXON" + "DORO" en Burriana * CD REVIEWS DARKZONE : HOUWITSER, SACRED SIN, BASILISK * AGENDA CASTELLON: OBUS, TIERRA SANTA, AGENDA EL DUENDE GIRAS: ICED EARTH + PRIMAL FEAR + THUNDERSTORM (con fecha en Valencia-Marzo404), AXXIS + PINK CREAM 69 + CRYSTAL BALL (Abril404), UFO (Marzo404), ARCH ENEMY (Febrero404), EDGUY (Abril404), MOONSPELL (con fecha en Valencia-Enero404), DREAM THEATER (Febrero404), HATE ETERNAL (Enero404), GRAVE DIGGER + SYMPHORCE (Enero404), MORBID ANGEL (con fecha en Valencia-Febrero404), THE GATHERING, SICK OF IT ALL, AFTER VOREVER, PRETTY BOY FLOYD... FESTIVALES: PIORNO404 (mas grupos), WACKEN, SWEEDEN ROCK, METALMANIA * CD REVIEWS INTERNACIONAL: UDO, ALICE COOPER, HOLY MOTHER, ASTRAL DOORS
Requiem Aeternam has come back
[2004-01-02]
After a long time of silence, the Uruguayan melodic Black Metal band Requiem Aeternam has come back! By the middle of 2002, their guitarist and vocalist José Romero decided to move all his activities to New York City (NY, USA). At that time, a new era had started for the band... Now, with a new line-up, they are almost ready to record "Philosopher", the long awaited second album. Why almost? Because they are still looking for a drummer. Possible interested, contact the band! If you don't know the band, try to check their new website at www.requiem-aeternam.com. There you will find all the latest news, an updated biography, music and very soon a few videos to download, etc... They are one of the most respected South American acts. Stay alert! Requiem Aeternam
MY BELOVED DARKNESS WEBZINE : Saqrangel... Expandiendo el arte oscuro
[2004-01-02]
ENTREVISTAS: - Summoning (Austria) - Nos habla acerca de sus últimas actividades y sus apreciaciones acerca de la Tierra Media y El Señor de los Anillor (Lord of the Rings) - Penumbra (Francia) - La ya aclamada banda Francesa de Metal gótico nos dá sus puntos de vista acerca de su nuevo álbum "Seclusion". - Crucifix Nocturnal Christians (Argentina) - La banda más representativa del Rock gótico Argentino y su último CD "Circus of Angesl" aquí presentes... - Shadows Dance (Grecia) - Desde Grecia, una innovadora banda de Metal melódico con tendencias oscuras... POESIA OSCURA: "Al sonar las doce" Por Sacrilegio (Perú) LITERATURA / ARTICULOS: - El Derecho a la Excomunión Por Miguel Guerra León (Perú) - El Arca de Noe "Por Adela Torres BIOGRAFIAS: - Crucifix Nocturnal Christians (Argentina) Todas las bandas que deseen aparecer en nuestra páginas envíen con toda confianza sus informaciones a: saqrangel@yahoo.com.ar Envíen su promo stuff a: Jesus Cutipa Jr. Sinchi Roca 347, Barrio Magisterial, Puno - Peru South America
HOLY NOISE - Un año más trabajando ... A Year more working
[2004-01-01]
... Empezamos con el año 2004 en el METAL !!!! Alguien más continúa? .... Let's start a year 2004 with METAL !!! Somebody also continues?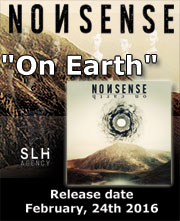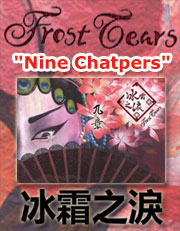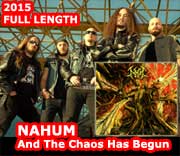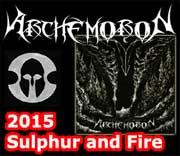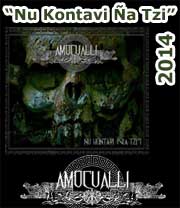 VIDEO
---
ZAMAK - Ensayo [CDMX @ 2018.06.02]
Setlist:
1. Darkness Has Come
2. Die In solitude
3. Flag of Pain
4. The Scars Remind Us
5. End Of Innocence
ZAMAK line-up:
Antonio Ruiz - Guitar & Vocals
David Vázquez - Drums
Omar Rufino - Guitar / Bass
Rolando Galindo - Guitar
Gracias a ZAMAK por su tiempo y apoyo.
Grabado por Milady Noise en CDMX
@ 2018.06.02
Editado por Milady Noise en Monterrey, México
@ 2018.07.26
Más información de la banda:
https://es-la.facebook.com/zamakmexico/
Banda | Band:
ZAMAK
---
---
SABACTHANI - Ensayo [CDMX @ 2018.06.02]
Setlist:
1. Reason Or Lie
2. Under The Storm
3. The Reformer
4. Dead or Alive
5. Winding Forest
6. Gloomy Valleys
SABACTHANI line-up:
Omar Rufino - Drums
Ayu Davalos - Vocals
Rolando Galindo - Guitar
Antonio Ruiz - Guitar
Alexis Aguilar - Bass Guitars
Gracias a SABACTHANI por su tiempo
Grabado por Milady Noise en CDMX
@ 2018.06.02
Editado por Milady Noise en Monterrey, México
@ 2018.07.23
Banda | Band:
SABACTHANI
---
---
Entrevista con SABACTHANI [CDMX @ 2018.06.02]
Entrevista con SABACTHANI de CDMX.
Gracias a SABACTHANI (Rolando, Alexis, Toño, Ayu y Omar) por su tiempo y el gran apoyo.
Grabado por Milady Noise en CDMX, México
@ 2018.06.02
Editado por Milady Noise en Monterrey, México
@ 2018.07.23
SABACTHANI line-up:
Omar Rufino - Drums
Ayu Dávalos - Vocals
Rolando Galindo - Guitar
Antonio Ruiz - Guitar
Alexis Aguilar - Bass Guitars
Más información de la banda:
https://www.facebook.com/sabacthani
Banda | Band:
SABACTHANI
---
---
WARKILL - Ensayo [Toluca, Edo.Mex @ 2018.06.03]
Setlist:
1. Breaking The Silence
2. Pandemonium
3. In Misery
4. Plains Of Hell
5. World Of Lies
6. Total Extinction
7. When Paradise Is Set In Fire
WARKILL line-up:
Abraham Hernández – Voz y guitarra
José Martínez - Guitarra
Isaac Alvarado – Batería
Gracias a WARKILL por su tiempo y un agradecimiento especial a la familia WARKILL por su gran apoyo.
Grabado por Milady Noise en Toluca, Edo. Mex
@ 2018.06.03
Editado por Milady Noise en Monterrey, México
@ 2018.07.21
Banda | Band:
WARKILL
---
---
Entrevista con WARKILL [Toluca, Edo.Mex @ 2018.06.03]
Gracias a WARKILL (José, Isaac y Abraham) por su tiempo y un agradecimiento especial a la familia WARKILL por su gran apoyo.
Grabado en Toluca, Edo. Mex
@ 2018.06.03
Editado por Milady Noise en Monterrey, México
@ 2018.07.17
WARKILL line-up:
Abraham Hernández – Voz y guitarra
José Martínez - Guitarra
Isaac Alvarado – Batería
Más información de la banda:
https://www.facebook.com/warkillofficial
Banda | Band:
WARKILL
---