CALVARIA se despide en el "Defenders of Metal Fest 2004"
[2004-02-25]
CALVARIA se despide de los escenarios en el "Defenders of Metal Fest 2004", que tendrá lugar en Rockotitlán sur, la banda hará un receso indefinido para darle los toques finales a su música y entrar al estudio a grabar su segundo LP que llevará por título "Hijos del Sol". Se dará a conocer un adelanto de su material en Rockotitlán. CALVARIA se despide en el "Defenders of Metal Fest 2004" alternando con las bandas ACACIA, DRACKO, GUARNERIUS, SERPENTA, INTOXXXICATED y DECADENCE. Este concierto tendrá lugar en ROCKOTITLÁN sur el día Sábado 28 de Febrero a las 18:00 hrs.. Av. Canal de Miramontes #2640 Col. Los Ciruelos, Sn. Antonio Coapa. Informes a los Tels. 5677-73-74 y 24-39 / 5684-24-77 y 78 ó visita la página de www.rockotitlan.com Cover: $60°° Preventa (solo en el lugar) Día del concierto $80°°
PROFANITY: "HateREd Hell Within"
[2004-02-24]
We are finishing up our soungs for our next CD "HateREd Hell Within" which will be hopefully out at the end of this year...we are also still searching for a good record label
The Frontline : upcoming concerts, new videos and pictures
[2004-02-24]
There are new pictures online of: February 16: Leprasy, Orb Of Torture, Skull Collector, Exposed Guts, Putrid Inbred February 21: Coldstare, One Fine Cast, Seven Oaks, Skool's out, zeroXtolerance February 22: Stirrion, Kraai Video's: February 10: Trimonium February 11: Skyforger February 14: Menhir February 16: Garmenhord February 17: Putrid Inbred February 19: Leprasy, Exposed Guts February 20: Skull Collector Febraury 21: Coldstare, Seven Oaks, zeroXtolerance February 22: One Fine Cast, Skool's Out February 24: Kraai For upcoming concerts, check the website
Elfonía: newsletter 2004-02-18
[2004-02-19]
[e s p a ñ o l] EN VIVO CON THE GATHERING Elfonía abrirá los conciertos del grupo holandés The Gathering en las fechas mexicanas de su gira "Sleepy Buildings World Tour". La banda está preparando un show totalmente diferente a sus presentaciones anteriores, explorando una vista alterna de su música. Los conciertos tendrán lugar en: * Febrero 21, 2004 - "Circo Volador" en la Ciudad de México * Febrero 22, 2004 - "Café Iguana" en Monterrey (Boletos: padmor2@yahoo.com.mx) Habrá premios especiales que se sortearán entre los asistentes del concierto de Monterrey que hayan comprado su boleto en preventa. [e n g l i s h] LIVE WITH THE GATHERING Elfonía will be the opening act for The Gathering's "Sleepy Buildings World Tour" tourdates in México. The band is preparing a very different kind of show, exploring an alternate side of Elfonía's music. The concerts will take place at: * February 21 - "Circo Volador" at México City * February 22 - "Café Iguana" at Monterrey (Tickets: padmor2@yahoo.com.mx) There will be a prize drawing for presale ticket holders in the Monterrey concert.
DEA : noticias
[2004-02-17]
EL CD ESTARA EN LAS CALLES EL PROXIMO 27 DE FEBRERO, ASI MISMO DESDE EL DIA DE HOY EL NUEVO DOMINIO PARA LA PAGINA DE LA BANDA ES: http://www.desaparecidosenaccion.com FAVOR DE ESTAR PENDIENTES PARA MAYOR INFORMACION.
Zamak: noticias de la grabación de EMPIRE...THE VIOLENCE
[2004-02-16]
ZAMAK ENTRO AL ESTUDIO ESTE VIERNES 13 CON GARN EXITO LA BATERIA SE GRABO EN TIEMPO RECORD, JUNTO CON LA GUITARRA RITMICA SEGUIMOS CON VOCES, ESTA SEMANA SE ACTUALIZARA LA PAGINA DE ZAMAK ESTATE PENDIENTE
DEA : noticias
[2004-02-12]
TRAS ALGUN RETRAZO EL MATERIAL ESTARA EN LAS CALLES EL PROXIMO 27/02/04, ESPEREN MAS NOTICIAS... SHOWS SABADO 14 DE FEBRERO ROCK FLOW BOULEVARD ADOLFO LOPEZ MATEOS No.46, COL. FRANCISCO VILLA X SANTA MONICA DEA + YOING + DESPUES DEL ODIO + NIGHTFALL + AXPY INICIA 7 PM, DE 7 A 8 ELLAS GRATIS, COOPERACION $25.00, CERVEZA $15.00
ZOTZ: Unbreakable es el título del nuevo material
[2004-02-11]
Hola. Les escribe David Pucheta Guitarrista/Vocalista de ZOTZ. Solo para recordarles que seguimos aqui trabajando y tenemos un nuevo material grabado aunque todavia no disquera con cual sacarlo, el nombre de este nuevo material es "Unbreakable". En el sitio de zotz: http//zotz.iuma.com hay mas info sobre la banda y el día 17 de febrero estarán disponibles algunos temas del nuevo cd en formato MP3.
Catarsis Metalera: promoción
[2004-02-11]
Quieres ganarte una copia del Cofre de Cannibal Corpse?? Ingresa a www.catarsis-metalera.clan.st y lee los pasos a seguir, date prisa tienes hasta el 20 de febrero para participar Catarsis Metalera, avivvando las llamas del metal forjado en El Salvador
Zamak: Grabará su segunda producción EMPIRE...THE VIOLENCE
[2004-02-11]
Zamak entra al estudio esfera 3 de la c.d. de mexico este proximo 13 de febrero para grabar lo que será la segunda produccion, de zamak bajo el mismo sello de bizzarre productions, ya tenemos todo listo esperomos que para mediados de febrero este en las calles. El arte corrio a cargo del ilustrador mexicano federico ruiz. El titulo del c.d. es " EMPIRE........... THE VIOLENCE "
Tartarean Desire webzine: update
[2004-02-02]
INTERVIEWS New interviews have been added with Katatonia, Mykorrhiza and Requiem. BAND FEATURES New band features have been added for: Abramis Brama (Sweden), Avalon (Germany), Backdraft (Sweden), Blackwolf (Vietnam), Cattle Decapitation (USA), Cayne (Italy), D.F.C. (Brazil), Da Vang (Vietnam), Douche Bag Alliance (USA), East West Blast Test (USA), Eisheilig (Germany), Enemy Is Us (Sweden), Fallen Arcadia (USA), Godsend (Norway), Grand Magus (Sweden), Headshot (USA), Hellchasm (Egypt), Holy Molar (USA), Koldborn (Denmark), Mors Principium Est (Finland), My Shameful (Finland), Node (Italy), Plan E (Finland), Prong (USA), Quo Vadis (Canada), Rise And Shine (Sweden), Rising Moon (Italy), Sadist (Italy), Salem Fires (USA), Sapfhier (Sweden), Savage Rites (Germany), Sethian (Finland), Shining Force (USA), Soulburner (Colombia), Stillbirth (Italy), Taliandvrvgd (France), Testing Vault (Italy), Textures (Holland), The Republic Of Desire (Finland), Thy Nature (Italy), Twisted Autumn Darkness (Great Britain), Unsanctum (Great Britain), Uthopia (Moldova), War Messiah (Colombia), Wettamezz (Norway). REVIEWS, BANDS, FESTIVALS, RADIO STATIONS, RECORD LABELS...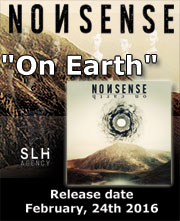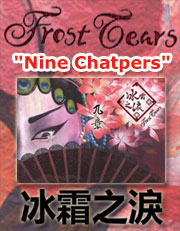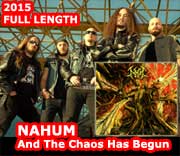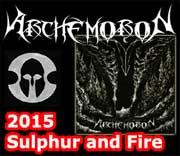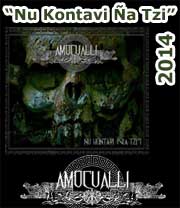 VIDEO
---
ENTREVISTA CON SICK SOUL [2016.08.13]
Banda activa de 1998 a 2005.
Grabado por Milady Noise
EAP, Monterrey, N.L. México
Agosto 2016
Editado por Milady Noise
Monterrey, México
Mayo 2017
Banda | Band:
SICK SOUL
---
---
THE FALLACY - Lost In Disguise (Official Video)
The Fallacy's new official single 'Lost In Disguise'
Video Produced and Directed by The Fallacy
Edited by Dario Chaparro
Post Production by The Fallacy
Cover Art design by Hatim Bahia
Banda | Band:
THE FALLACY
---
---
ENTREVISTA CON GRIMORIAN | BLACK RING [2017]
Grabado y editado por Milady Noise
Monterrey, N.L. México
@2017
Banda | Band:
GRIMORIAN
---
---
DUNKELNACHT - Ritualz Of The Occult (Lyric video)
Starring M.C. Abagor.
From the 2016 "Ritualz Of The Occult" EP.
Video directed by Nicolas Bouché, Heimdall & Alkhemohr.
Banda | Band:
DUNKELNACHT
---
---
Grimorian - Crescent Hotel
Album: Black Ring (2015)
Banda | Band:
GRIMORIAN
---