ACERO ENTERTAINMENT: Excursión a San Luis Potosi para ver a Cannibal Corpse
[2004-04-27]
EXCURSION A SAN LUIS POTOSI PARA VER A CANNIBAL CORPSE (USA) COSTO 600 PESOS, IDA + VUELTA + ENTRADA APARTA TU LUGAR EN METALAGE, VISITANOS EN: 20 de Noviembre #401 Nte. a cuadra y media de la U. del Golfo O ESCRIBE A aceroenter@hotmail.com O LLAMANOS A LOS TELS: 2-14-61-59 o 2-14-84-61 CUPO LIMITADO A 40 LUGARES ACERO ENTERTAINMENT, TAMPICO, TAMPS
FAHRENHEIT: news
[2004-04-27]
Fahrenheit will perform as opening act for Argentinian band Rata Blanca, next Sunday, May 16th, Juárez, México. Venue: Yuba Club. More details to come on the webpage. Fahrenheit se presentará como grupo abridor de Rata Blanca, banda de Argentina, el próximo Domingo 16 de Mayo en Ciudad Juárez, México. Lugar del evento: Club Yuba. Pronto habrá más detalles disponibles en la página.
DESENSITISED: news
[2004-04-27]
Hello all, * We have finally found a singer! Wilbert (ex Defcon One) is our new vocalist and we'll have our first gig with him on 8 May at the Bachelorclub, Ell (NL), so come and check it out! Anyone interested in booking us feel free to contact us: info@desensitised.nl * At this very moment our new MCD "Bought Beauty" is being pressed and will hopefully be released by GRODHAISN prods next month! It will be released as a split CD with the French band Peach Her. Cheers, Susan & Desensitised
ANPHISBENAH: news
[2004-04-27]
HAILZ, my name is Ricardo Lopes, I play in a Death Metal band in Brazil called ANPHISBENAH. I envite you to come visit our web site and please sign our guestbook. If you are interested in our new cd "Infinite Mutable Fundamental Form" please let me know.
TERRORIST: news
[2004-04-21]
Ya puedes chekar la actualizacion de la pagina oficial de TERRORIST, ya que en ella encontraras las proximas fechas de nuestro Tour 2004 asi como las cronicas del concierto con Hypocrisy en San Luis Potosi... Estaremos el proximo 28 de mayo en Monterrey con Cannibal Corpse
Quamby hill records news 2004
[2004-04-17]
hi there, here are just some short news Quamby hill records will continue as a mailorder/distribution from this year on, the new website is nearly finished and should be online in summer '04. we are allways on the search for new stuff, trade/pay when sold or what so ever, just visit our site or drop us a line: www.quambyhill.de - mail@quambyhill.de. we also will distribute all releases from subtrace records from summer '04 on, so here are just 2 news from subtrace records. - l.minygwal will release a limited 7"- ep titled "zyë" on subtrace records. three new tracks, taken from the recording sessions to the new longplayer titled "'nhã". more infos under www.subtrace-records.net or mail@subtrace-records.net.there are also some new tracks on several compilation cd's, i.e. g.u.c. (germany)/ paraiso perdido (mexico). - ella luk, the melancholic-elektronoise beat solo projekt from andrea (l.minygwal) will release a mini cd on subtrace records by the end of the year. there will also be some live dates in england this summer/autumn, dates will follow on our site. thanks and all the best Quamby hill records /thomas
MADHOUSE METAL WEBZINE ACTUALIZACION 12/4/04
[2004-04-17]
Hola! Que tal? Aqui de nuevo con las últimas actualizaciones del "MADHOUSE METAL WEBZINE" Saludos & \m/METAL FOREVER\m/ : Bony "Madhouse"
THE LAST DAY WEBZINE update
[2004-04-17]
THE LAST DAY WEBZINE - diy-hc-punk-grind webzine Im just letting you know that THE LAST DAY WEBZINE has got an update. http://grindgore.tk Check new reviews and also new mp3 files Please, feel free to e-mail me for any reasons you want. I always glad to hear you :)
Sargatanas: New website / Nuevo website
[2004-04-17]
Hail Check the new website and send all infernal creature your banner (URL) in trade. Este es el nuevo website de Sargatanas visitenlo y envien sus contactos, y direcciones de sus sitios para intercambiar contactos. Lord Sargatanas E-mail: lordsargatanas@sargatanasmx.com
NAPALMED was moved to another freehosting
[2004-04-17] Banda | Band: NAPALMED
Official homesite of NAPALMED was moved to another freehosting. Please change link conection to that new address: http://napalweb.unas.cz THANX!, RadeK.K. èesky: Oficiální stránky NAPALMED byly pøemístìny na jiný freehosting. Prosím o zmìnu linkového propojení na tuto novou adresu: http://napalweb.unas.cz Díkes! > RadeK.K.
ETERNAL: Te invitamos a Firmar el libro ETERNAL / Sign Our Guestbook
[2004-04-17]
Que tal todos!. Estamos anunciando que nuestro libro de invitados ya está nuevamente en funcionamiento. Queremos que dejen su mensaje, su opinión con respecto a todo o que quieran decirnos. Estamos trabajando duro y preparando grandes cosas Hi there. We are announcing that our guestbook already its online. We want you leave a message, your opinion. We´re working hard and preparing great things
REQUIEM AETERNAM: Alex Hernández (Immolation) tras la batería
[2004-04-17]
Alex Hernández, de Immolation, grabará la batería del nuevo CD de Requiem Aeternam! Su gran talento y amplia experiencia, generados en más de una década dentro del Death Metal, darán un sonido mucho más pesado al habitual estilo de la banda. En otro orden de cosas, "Philospher" comenzará a ser grabado el 9 de Mayo próximo. Como ya estaba confirmado, se utilizarán los estudios Big Blue Meenie (www.bigbluemeenie.com) de New Jersey (EUA). Entre dos y tres semanas serán utilizadas para los procesos de grabación y mezcla. Tan pronto como se termine de confirmar, se anunciará quien será el ingeniero de sonido responsable de trabajar el nuevo material. Así como también los estudios en donde se haga la masterización, el diseñador que se encargue del arte de la portada, y demás detalles que seguirán surgiendo en el transcurso de las próximas semanas. Estén atentos visitando el sitio oficial de Requiem Aeternam
LUNA FIELD Newsletter 04/04
[2004-04-17]
Dear friends of moon-music! The year follows its usual path. Spring is at its birth. It´s Close to Prime! The time of getting rid of superfluos clothes in order to present more flesh is coming near. We remain unimpressed and look forward to our studio-session... * Studio The countdown is running. On April 10th we´re entering the realm of Mastersound Studios! The last weeks/months we rehearsed diligent, constructed, programmed and created some interesting elements. But the main part of the work is waiting for us in the studio... * LUNA FIELD Live: 11.04. Die Röhre Stuttgart 01.05. Europax Festival Mühlhausen 15.05. Trier 25.09. Rockhof Ellwangen 09.10. BassBox Höfingen 30.10. Karlskaserne Ludwigsburg So long... Rock´n Roll ! Stay sick. LUNA FIELD
MAD DRAGZTER : New Drummer, Official Site, Strong Mind Tour and more news
[2004-04-17]
MAD DRAGZTER - BRAZILIAN THRASH METAL ATTACK * New Drummer: Eric Claros is the new drummer of the band. Evandro Jr. quit the band due to music differences. Eric is working hard with the band for the "Strong Mind Tour". * Official Site: The new site will be available soon. It will be ready in April and it will present all information about Mad Dragzter, including new mp3. * "Break Down" video - clip: The first Mad Dragzter video clip "Break Down" is under production. It wil be released sometime soon. * Dates of "Strong Mind Tour": 03/04 Osasco/SP Warlock Metal Fest 11/04 Jaguariúna/SP Metal Heart Radio Show interview 17/04 Ribeirão Preto/SP Metal Rebellion 33 24/04 S. Bernardo do Campo/SP Volkana Metal Total 5 02/05 São Paulo/SP Blackmore Fest Thrash with Andralls 21/22/23/05 Rio de Janeiro/RJ to be confirm 29/05 São José dos Campos to be confirm Informations about gigs maddragzter@maddragzter.com.br / management@maddragzter.com.br * Street Team: If you would like to help promote Mad Dragzter in your country/city and get free material send us your e-mail to: team@maddragzter.com.br * Mad Dragzter Army: Official Mad Dragzter fan club (official site coming soon). All informations to join in are available on: army@maddragzter.com.br * To buy the cd: Americanas: www.americanas.com.br Submarino: www.submarino.com.br Die Hard: www.diehard.com.br Email: maddragzter@maddragzter.com.br * Mp3 of the track "Unknown": http://www.maddragzter.com.br/mp3/unknown.mp3
LÖRIHEN: SUSPENDIDO VIERNES 2 de abril en PACHECO
[2004-04-01]
La presentacion que LÖRIHEN iba a realizar en GRAL PACHECO el próximo viernes 2 de abril fue suspendida por la organización. De todas formas invitamos a todos aquellos que quieran asistir el SABADO 3 a LA CIUDAD DE LA PLATA a enviar un mail a vrproducciones@yahoo.com.ar El costo del micro ida-vuelta + entrada es de $15.
The Frontline: We are looking for willing people to help us
[2004-04-01]
Hello, We are urgently looking for willing people to help us out during the gigs: helping on stage, doing lights, taking pictures, playing doorman. We offer free entrance for every gig, (even when you are not helping), en some free beer during the job. We are also looking for someone to maintain and expand the mailinglist, doing a weekly mailing with the gig updates, and add/remove addresses. We are also looking for audience on gigs.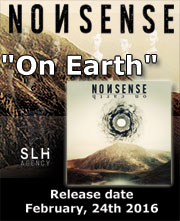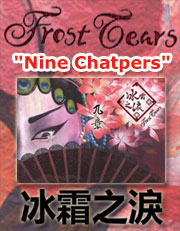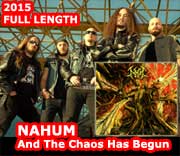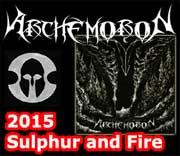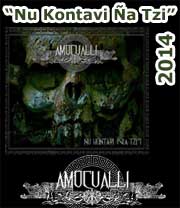 VIDEO
---
ENTREVISTA CON SICK SOUL [2016.08.13]
Banda activa de 1998 a 2005.
Grabado por Milady Noise
EAP, Monterrey, N.L. México
Agosto 2016
Editado por Milady Noise
Monterrey, México
Mayo 2017
Banda | Band:
SICK SOUL
---
---
THE FALLACY - Lost In Disguise (Official Video)
The Fallacy's new official single 'Lost In Disguise'
Video Produced and Directed by The Fallacy
Edited by Dario Chaparro
Post Production by The Fallacy
Cover Art design by Hatim Bahia
Banda | Band:
THE FALLACY
---
---
ENTREVISTA CON GRIMORIAN | BLACK RING [2017]
Grabado y editado por Milady Noise
Monterrey, N.L. México
@2017
Banda | Band:
GRIMORIAN
---
---
DUNKELNACHT - Ritualz Of The Occult (Lyric video)
Starring M.C. Abagor.
From the 2016 "Ritualz Of The Occult" EP.
Video directed by Nicolas Bouché, Heimdall & Alkhemohr.
Banda | Band:
DUNKELNACHT
---
---
Grimorian - Crescent Hotel
Album: Black Ring (2015)
Banda | Band:
GRIMORIAN
---