NAHUM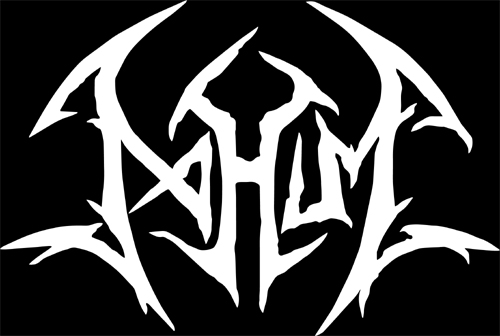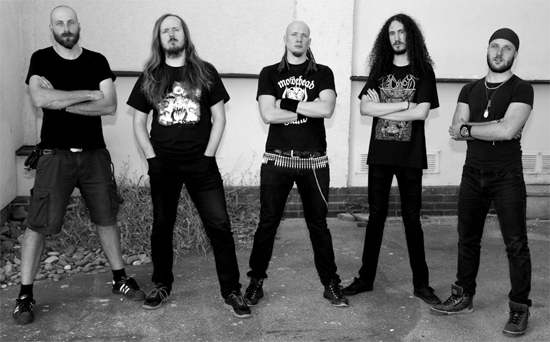 CONTACTO | CONTACT
País | Country: REP CHECA | CZECH REPUBLIC

Estatus | Status: ACTIVO
Fecha de registro | Register date: 2016-02-02

WWW facebook mp3


LINE-UP
Tomash Nahum - guitars
Pavel Balcar - vocals
Jan Balcar - bass
Michal Kapec - guitars
Tom Brighter - drums
DISCOGRAFÍA | DISCOGRAPHY
2005 Unhuman (demo)
2012 The Gates Are Open (full-length)
2015 And The Chaos Has Begun (full-length)
BIOGRAFÍA | BIOGRAPHY

DEATH / THRASH


BIOGRAPHY 2016


Beginnings (2004-2005)
The band was founded in 2004 by Tomash Nahum and Pavel Balear. After a few rehearsals, the band started performing and the first concert was a suceess already. The band continued playing and recorded the Unhuman demo in their studio for their own needs.


Period of forced sleep (2006-2009)
After a promising beginning, the band goes to sleep. Two members of the basic squad go abroad for a longer period, and the drummer and bass player are leaving for good.


Debut album era (2010-2015)
When a new drummer is selected after a long process, the band consisting of Tomash Nahum (g), Pavel Balear (v), Jan Balear (bg), Michal Blaha (d) and Roman Sevcík (g) goes steady and starts making new things. The first year is all about concerts and preparation for debut album. The album is recorded between 2011 and 2012 in the Mros studio and it is called The Gates Are Open. The band issues and distributes it in 2012 at its own expense. The band wants to keep doing everything so it supports the album massively with reviews, concerts and interviews in the Czech Republic and Slovakia. The album was supported with 70 concerts and only a few pieces were left from the 300 issued albums.

Today
The band has been working on its second album since 2014. In the beginning of 2015, it goes to the studio with new material, however, since the band is very busy asking a lot from every member makes the band changes before the new album is out. Drummer Michal and guitar player Román leave the band. But the band finds new musicians quickly. They have new talent, Michal Kapec playing the guitar and Tom Brighter, experienced member of Revenge División from Slovakia starts on the drums. Renewed, the band goes to the GM studio in 2015 to record the new feeling of the band enriched with young blood. On November 2015, the album which was impatiently awaited by the fans makes it out finally. It is here to help the band conquer new territories. The album is issued by young label MuSick Attack Production.

BANDAS | BANDS
VIDEO
PROMO ON-LINE
NOTICIAS | NEWS