VOODOO MULE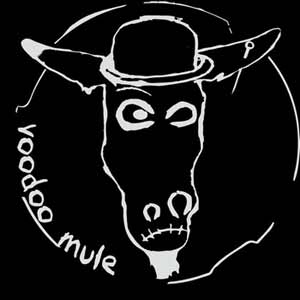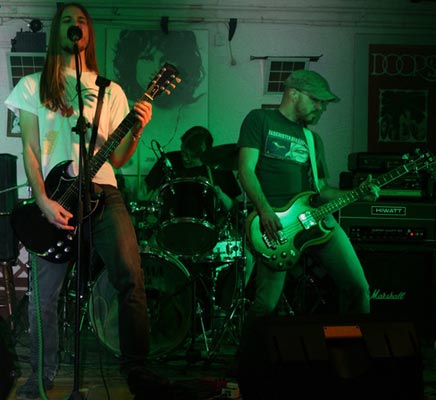 CONTACTO | CONTACT
País | Country: ESLOVENIA | SLOVENIA

Estatus | Status: ACTIVO
Fecha de registro | Register date: 2013-07-01

WWW facebook mp3


LINE-UP
Jagnje - Guitar and Vox
Iguana - Bass
Hippo - Drums
DISCOGRAFÍA | DISCOGRAPHY
2011 - Demo
2013 - Voodoo Zoo
BIOGRAFÍA | BIOGRAPHY

BIOGRAPHY 2013

A hybrid with an error, a not so clever idea gone worse, a menace that bucks you off with a hint of voodoo from under a tophat black….with a hint of sugar, spice and everything nice, that is how this sonic behemoth came about.


The idea behind voodoo mule was a simple one, no indie, just loud and filthy. These are the secret ingredients that bond together an ansable of three with Fabo(ex Eliminator) on drums, Matej(ex Hare Krisna Hippie Groovies) on bass, and Jernej(ex a couple of something that came out to be nothings) on guitar and vocals.


This is the form in which we`ve been working since March 2010 and performing since February 2011. We made our first recordings in February 2011 when we imortalized our first three songs that formed our first officialy unofficial demo that blogers labeled it to be stoner rock. Since then we have covered our homeland Slovenia throuout and our hometown Ljubljana several times as well, with disturbingly loud riff driven rock shows. Just cuple of highlighted shows were at Mladinin oder at Festival lent, Paranid Open Air and an opening slot for the legends of doom metal Count Raven in the opening days of Ortofest in Ljubljana and many many many more.


By the end of the summer of 2011 we set out to reherse new material and make another officialy unofficialy demo which will be released in the spring of 2012 to support upcoming shows and a Euro tour. The demand for voodoo vibes seems to be high as we`ve booked just shy of ten shows in the first two months of the mule being revived for public.


Our plans for the future are as simple as the basic idea that holds us together, play loud, play out, stay filthy and respect your roots.
BANDAS | BANDS
NOTICIAS | NEWS