IMARI TONES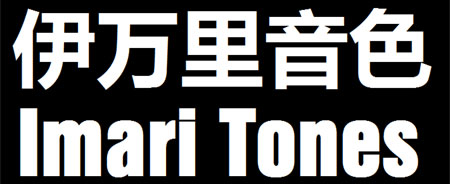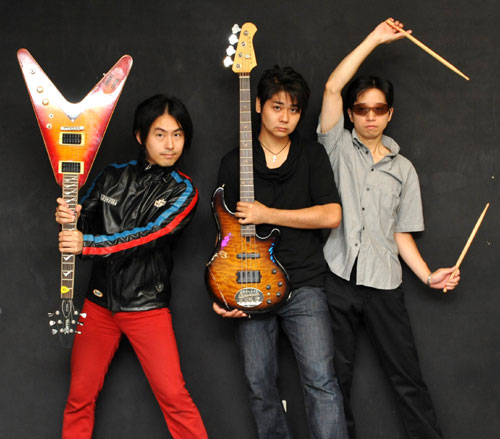 CONTACTO | CONTACT
País | Country: JAPÓN | JAPAN

Estatus | Status: ACTIVO
Fecha de registro | Register date: 2013-05-19

WWW facebook mp3


LINE-UP
Tone - Guitars / Vocals
Hassy - Bass
Jake - Drums
DISCOGRAFÍA | DISCOGRAPHY
2011 - Japan Metal Jesus
2011 - IMARi ToNES in Glory Zone 2 (Live Recording, May 2011)
2010 - Victory In Christ
2010 - IMARi ToNES in Glory Zone (Live Recording, Feb 2010)
2008 - Welcome To The School
2007 - Japanese Pop
2006 - fireworks
2006 - Color Of Hers
2005 - Reluctant Savior
2005 - Heterogeneous Species
2005 - Hero Of The Lights
2004 - The Record Of Live 2004
2001 - Entering The New World
1999 - Kodomo Metal
1999 - Prototypes
1998 - Through The Garden Of Gods
BIOGRAFÍA | BIOGRAPHY

BIOGRAPHY 2013


Of the long list of factors that make ImariTones stand out from the world around them, it is their drive, their reach that tops it all. An unapologetically Christian heavy metal band out of Japan, Tak, Hassy, and Jake have a passion to reach beyond their culture to make the music they love, and to reach beyond their music to bring Jesus into their culture. While drawing comparisons to legends like Van Halen, Rush, and Stryper with their hybrid of old school metal/glam/Brit/70's prog rock, they are one of very few bands in the world that can claim true originality. How so? They are the first Christian heavy metal band ever to come out of Japan.


"There are very few Japanese bands who say 'Hey, we're a Christian band.' A Christian band from Japan almost sounds like a joke, since most people in Japan are Buddhists, or Atheists," says Tak, founder, guitar/vocalist, and frontman of ImariTones. Things didn't start out Christian for Tak, though. Having started playing electric guitar at age 14 and joining his first band at 15, Tak gained local teen success in his hometown of Toyohashi and won awards for his songwriting. However, he quit the band at 17 to pursue a career as a lawyer. Music stayed with him, though, and while playing an acoustic show in Harajuku Tokyo in December of 2007, Tak was impressed by several Christian performers who were playing as well. Feeling that Jesus may be the larger meaning behind music that he always felt was there, his mind and heart opened to Christianity.


Breaking many written and unwritten rules of Japanese culture, Tak, Hassy on bass/background vocals, and Jake on drums/background vocals, are reaching upward and forward to see changes happen in the world. Currently based in Yokohama, their astonishing 15-album discography includes Hero of the Lights, Color of Hers, fireworks, Japanese Pop produced by metal legend Sascha Paeth (Angra, Edguy, Rhapsody of Fire, Avantasia, Kamelot), Welcome to the School, and their most recent release Victory in Christ. Not content to play the standard soft pop/rock of the major label Christian industry, their music is 100% heavy metal and 100% independently recorded and produced. Victory in Christ hit the street in October 2010 with the single "Faith Rider" leading the charge. Originally written as a parody of the big 80's metal of Judas Priest and Stryper, it quickly became a fan favorite and was put on Victory in Christ.


With both their commitment to making stellar heavy metal music and their driving passion to share Jesus with their native Japan and the rest of the world, ImariTones is always reaching to join these two primary goals together. "Since we are a Christian band, our goal is not business success," says Tak. "We are not chasing glory in this world. We are chasing the glory of God." Staying independent and record label-free is an important part of the process for them. "We don't believe in 'music business', especially in Japan, and have chosen to go independent, looking for our own way. We really want to change something about society and about what people think and believe. That's our ultimate goal."


That ultimate goal, to see their native Japan embrace Christianity, is what they reach for most of all, even while their sights are set on the USA and the rest of the world. Some think they're a joke, or a contradiction, that Christianity, Japan, and heavy metal just don't belong together. Some think they're ahead of their time. But if you ask Tak, Hassy, and Jake, they'll say they're doing exactly what they love at exactly the right time, and they're never going to stop reaching for more.