STORMHOLD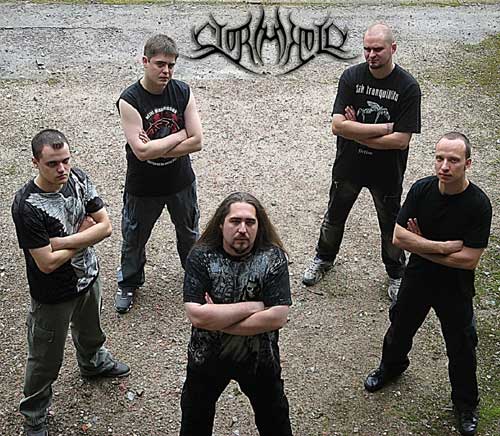 CONTACTO | CONTACT
País | Country: BIELORRUSIA | BELARUS

Estatus | Status: ACTIVO
Fecha de registro | Register date: 2013-05-19

WWW facebook


DISCOGRAFÍA | DISCOGRAPHY
2004 - "2050" - demo (power/trash metal)
2006 - "Negative Infinity" - demo (melodic death metal)
2013 - "Eyes In the Eyes" EP-internet release (melodic death metal)

BIOGRAFÍA | BIOGRAPHY

STORMHOLD - the Belarusian melodic death metal group of the city of Gomel.

BIOGRAPHY 2013


The group was formed on August 1, 2003 and initially worked in the direction of power/thrash. In such style in 2004 the demo "2050" was written down.


In 2005 after updating the group changes style for a structure half and develops in the direction of melodic death metal. Further in 2006 the group writes down the second demo of "Negative Infinity".


In the spring of 2008 the group was going to begin record of a full-scale album. But in group there were serious difficulties that postponed a recording of the album for an indefinite term.


After the next changes in structure on April 1, 2013 the group spreads in the EP "Eyes In The Eyes" network.


This EP is the Internet release to almost ready album and won't be published on CD since songs with EP will be included into an album.


This release as well as the future album were written in the city of Gomel (Belarus) at rock-center studio. The vocalist - Gasakov Alexey was engaged in registration of a cover of EP.


Now negotiations with various labels are carried on for the album edition. But the group will place more detailed information later when more concrete answers will be given.

BANDAS | BANDS
PROMO ON-LINE
STORMHOLD - Eyes In The Eyes (EP 2013)
01. Another Day
02. Eyes In The Eyes
03. The History Pages
Más discos de STORMHOLD
More albums of STORMHOLD
NOTICIAS | NEWS