FUCK THE FACTS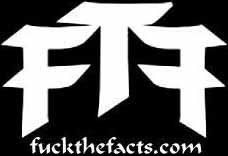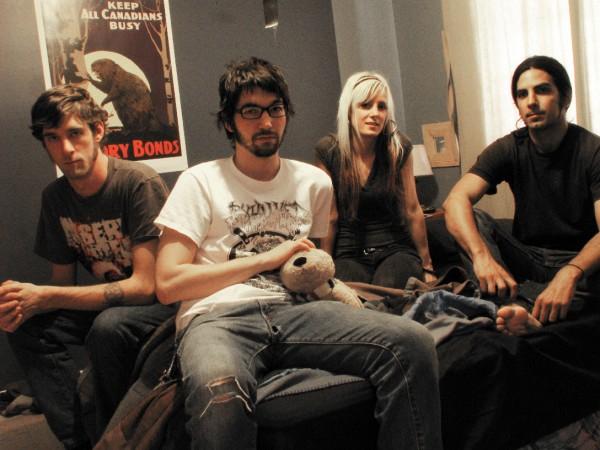 CONTACTO | CONTACT
País | Country: CANADÁ | CANADA

Estatus | Status: ACTIVO
Fecha de registro | Register date: 2002-05-05
Última actualización | Last update: =2010-07-26
info@fuckthefacts.com WWW


LINE-UP
2010 Line-Up
Mel Mongeon
Topon Das
Marc Bourgon
Mathieu "Vil" Vilandre


Old line up
Topon Das - guitar, vocals
Tim Audette - guitar
Mel Mongeon - vocals
Matt Connell - drums, vocals
DISCOGRAFÍA | DISCOGRAPHY
2010 LIVE IN WHITBY

Discoing The Dead CDr
Vagina Dancer tape
Self-titled tape
Split tape w/ SMES
Split tape w/Mastectomia
Split tape w/ Long Dream Dead
Split tape w/ Cult Of The Damned
KASTRAT/FUCK THE FACTS split 7"
MULLET FEVER cdr
FOUR0NINE mini-cdr
BIOGRAFÍA | BIOGRAPHY

BIOGRAPHY 2010

Fuck the Facts is a Canadian grindcore band from Ottawa, Ontario, formed in 1998. They began in the late nineties as a solo recording project constructed by musician Topon Das. After many early recordings, including split tapes with groups from around the world, Fuck the Facts began developing a name in the underground with grindcore and noise fans. In 2001, the first full-length CD-R, Discoing the Dead, was recorded. The same year, Topon would assemble a full band to continue with the project. The band has since coined the terms "bastardized grindcore" and "mullet-core" to describe their sound.




BASTARDIZED CANADIAN GRINDCORE

BIOGRAPHY 2002



Fuck The Facts first began in 1998 as the solo project of
Topon Das (Kuru, Fourth Dimension, Corpus). In the early stages
various tracks were recorded for compilations, eventually
accumalting to the tracks that would be featured on FTFs first and
self-titled tape release on DEDFUK RECORDS. Over the next couple of
years splits were done with such bands as MASTECTOMIA, S.M.E.S, LONG
DREAM DEAD, and CULT OF THE DAMNED, as well as being featured on
numerous compilations.



In late 2000 the second full length was released. "Vagina Dancer",
an all noise effort was release in tape form by label
WHERETHELATEBIRDSSANG. Shortly after this release work was begun on
FTF next effort. Over the fall/winter period of 2000/01 eleven
tracks were written/recorded, and in January 2001, "DISCOING THE
DEAD" FTFs first CD was released on GHETTO BLASTER recordings.
With the incentive of the many good reviews and responses to
everything so far, the next step made was to begin work on bringing
FTF to the live stage. In February 2001 Matt Connell was brought in
as the drummer for FTF, shortly after this Tim Audette joined the
band on guitar. This line-up would then record a 15 minute long
grind/noise experimentation track for a split release with noise
ensemble AMES SANGLANTES on GHETTO BLASTER Recordings.



In another short while FTF had aquired two new members, Brent Christoff on
vocals, and Shomir Das on bass. With the new line-up
complete the band re-recorded 4 older tracks along with a BEACH BOYS
cover, creating the CD-EP "Four0ninE" on GHETTO BLASTER, which will
later be released as a split seven inch. Shorly after recording "Four0ninE"
Shomir Das left Fuck The Facts. FTF was unable to find a
suitable replacement for Shomir, but pressed on regardless and made
their live debut in August 2001 at the MELBOURNE PUNKFEST 2001.
Since then FTF have shared the stage with such acts as as EXHUMED,
QUO VADIS, TODAY IS THE DAY, BODYBAG, THE GHOULUNATICS, LARIAT,
BURIED INSIDE, OPPRESSED CONSCIENCE, MESRINE, ROTTING and APHASIA.



In December 2001 Fuck The Facts released thier next effort "Mullet
Fever", a collection of short songs recorded during the fall. Which
has just recently had a selection of it's tracks featured on a split
7" with Italy's KASTRAT, put out as a joint evffort between ZAS! &NUCLEAR
ASSAULT RECORDS. A few months later Brent Christoff parted
ways with the band and was replaced by Disjonction vocalist Mel
Mongeon, who had filled in before with the band.
BANDAS | BANDS
PROMO ON-LINE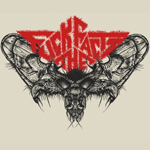 LIVE IN WHITBY
01. Absence and Despite
02. The Storm
03. Kelowna
04. Everyone Is Robbing the Dead
05. The Sound of Your Smashed Head
06. La Culture Du Faux
07. The Pile of Flesh You Carry
08. Sleepless
09. La Tête Hors De L'eau
Más discos de FUCK THE FACTS
More albums of FUCK THE FACTS
NOTICIAS | NEWS