SIN STARLETT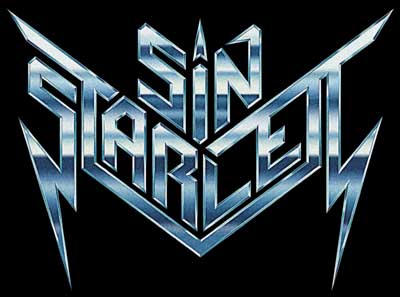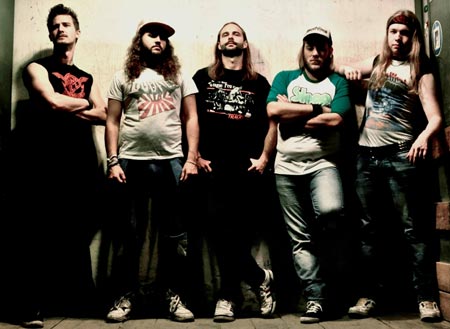 LINE-UP
Eli - Vocals
Reno – Guitars
Jan – Guitars
Lukas - Bass
Bandanelli – Drums
DISCOGRAFÍA | DISCOGRAPHY
2006 - Demo I
2008 - Call To The Punisher
2010 - Black Magic Sky (Vinyl Single)
2011 - Demo 2011
2012 - Throat Attack
BIOGRAFÍA | BIOGRAPHY



Label EMANES METAL RECORDS
http://www.emanesmetalrecords.com



BIOGRAPHY 2013


If it comes to raw and pure Heavy Metal made in Switzerland, SIN STARLETT is the real deal! The Band was founded in 2005 in Lucerne and released their first demo album shortly after.


Tragedy struck the band in Summer 2007 when drummer "Dany King" was found dead in his apartment. The guys were shocked, but still had a strong will to continue their iron mission.


A new drummer was found very quickly and the band released their debut "Call to the Punisher", which received positive response from the Press. Inspired from the Sound of the early 80s (NWOBHM- Bands like Judas Priest, Raven & Saxon) they formed an ecstatic, electrical & genuine Heavy Metal Sound.


Over the years, SIN STARLETT established a reputation as an outstanding live band and is well known for their energetic, sweat soaked live shows. As Joey deMaio from Manowar once said: "Man, these guys are more Metal than I am!" Their new Album "THROAT ATTACK" (released December 2012 on EmanesMetal Records) is packed with new songs that breathe the raw, hard-rocking spirit of the N.W.O.B.H.M.!


Watch out for some serious Heavy Metal Madness!



BANDAS | BANDS
NOTICIAS | NEWS