YOUTHQUAKE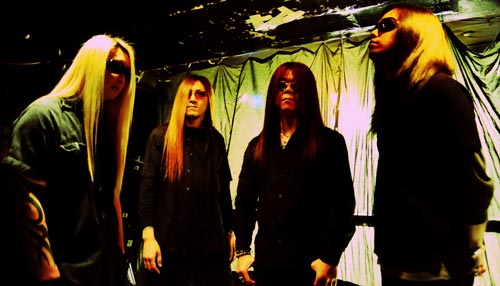 CONTACTO | CONTACT
País | Country: JAPÓN | JAPAN

Estatus | Status: ACTIVO
Fecha de registro | Register date: 2013-03-15

WWW


LINE-UP
Akira (vocal & bass)
Masa (guitar)
You (guitar)
Shun (drums)
DISCOGRAFÍA | DISCOGRAPHY
1992 - Quakedope
1994 - Youth……Mine And The Truth
1996 - YOUTHQUAKE
2001 - APOCALYPSE
2003 - EVOLUTION OF NEW ORIENTAL METAL
2008 - Six Feet Under Is Not Deep Enough
2010 - Beyond The Void Of Black
2012 - Darkness And Light, Strife And Conflict
BIOGRAFÍA | BIOGRAPHY

Label: WORMHOLEDEATH
http://www.wormholedeath.com



BIOGRAPHY 2013


Death/Thrash heavy metal master from Japan. The band has 22 years long career.


Hide (Japanese Big name visual rock band :X-Japan / guitar ) found the band 1994. They released 4 albums on Extacy Records (Yoshiki / X-Japan drummer Records label) They have been played over 150 gigs all over Japan every year.


High Technical twin lead guitar .good mixture of aggressive sound and melancholic guitar solo.


BANDAS | BANDS
NOTICIAS | NEWS