SIROCCO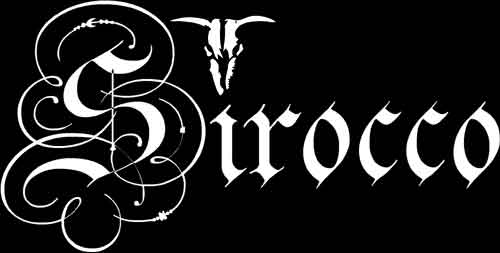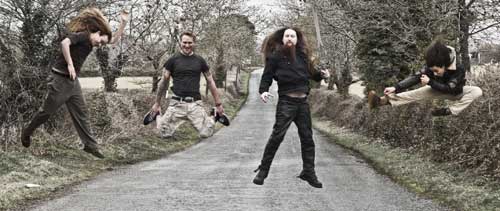 CONTACTO | CONTACT
País | Country: IRLANDA | IRELAND

Estatus | Status: ACTIVO
Fecha de registro | Register date: 2012-12-07

WWW facebook


LINE-UP
Ciaran O'Cearuill (Bass & Vocals)
Jim Tobin (Guitar)
Padge Maderson (Guitar)
Robert Kiernan (Drums)
DISCOGRAFÍA | DISCOGRAPHY
2012 - Lambay
2007 - The March Through Crimson Frost
2007 - Forsaken Shores
2005 - Nemed; An Tríu Creathán
2005 - Caisleán Cré
2003 - Exodus
BIOGRAFÍA | BIOGRAPHY

CELTIC HEAVY METAL FROM THE EMERALD ISLE



BIOGRAPHY 2012


Formed in Co. Waterford in 2003, Sirocco are a blend of thrashy rhythms, beautiful lead guitar melodies, intricate drumming and pounding bass lines, interleaved with plenty of dual guitar harmonies, and old school heavy metal solos. Originally an instrumental band, bass player Ciaran O' Cearuill took on vocal duties in 2007, with his first vocal appearance on the bands second album, The March Through Crimson Frost.


Sirocco have played over 100 shows since their creation, including support spots for MEGADETH, WASP and Exodus, as well as playing many festivals throughout Ireland and Europe. The 4-piece have also toured in over 14 countries including Norway, Netherlands, Belgium, France, Germany, Austria, Italy and Greece.


Their third album, Lambay, will be released in late August 2012 and is a concept album on the Viking invasion of Ireland, with a strong focus on retelling the stories of some of the lesser known characters from the era. 2012 will also see the bands first shows in Belarus, Lithuania, Spain and Malta.

BANDAS | BANDS
PROMO ON-LINE
SIROCCO - Lambay (2012)
01. Azure
02. Lambay
03. Fallow; Unearth
04. Mael Suthain
05. Tempest
06. An Cheann Rí
07. The Towers
08. Kingdom of Oriel
Más discos de SIROCCO
More albums of SIROCCO
NOTICIAS | NEWS