BOOK OF JOB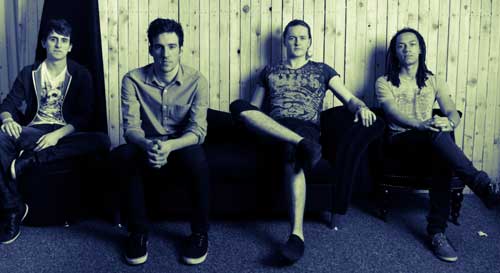 CONTACTO | CONTACT
País | Country: REINO UNIDO | UNITED KINGDOM

Estatus | Status: ACTIVO
Fecha de registro | Register date: 2012-12-05

bookofjob@hotmail.co.uk facebook


LINE-UP
Kaya Tarsus-Vocals
Mike Liburd-Guitar
Luke Nelson-Drums
BIOGRAFÍA | BIOGRAPHY

BIOGRAPHY 2012

LABEL: WORMHOLEDEATH RECORDS/AURAL MUSIC GROUP http://www.wormholedeath.com
Press Contact: worm@wormholedeath.com


Hailing from Leeds, England Book of Job are a metal band that have strived to create an individual, unique sound that will make you jump out of your seat!


Since the bands inception BOJ have been impressing crowds all over with their dynamic and electric live shows. Playing prestigious venues such as Leeds o2 Academy, Manchester Academy, the Harrogate Royal Hall and even winning the "best band" category, at Leeds based competition "The Amp Awards".


Now, after signing to Wormholedeath/Aural music Group, BOOK OF JOB look to take their music worldwide with the release of their debut album 'Hamartia', which was recorded at Realsound studios Parma, Italy. This is an album of pure aggression and progression, straight from the heart.


BANDAS | BANDS
NOTICIAS | NEWS