NACOM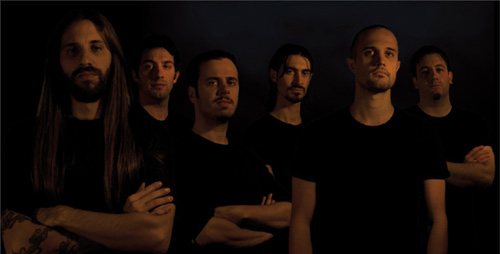 LINE-UP
Leonardo Corinaldesi - Vocals
Pietro Bucari - Keys
Lorenzo Marcelloni - Guitar
Cristiano Mazzarini - Guitar
Giusy Bettei - Bass
Alessandro Recchia - Drums
BIOGRAFÍA | BIOGRAPHY

BIOGRAPHY 2012


Melodic Death Metal


Nacom was born in the fall of 2004 and, after several line-up changes, the band reached its final line-up of six personalities joined by the passion for melodic death metal inspired by bands like Opeth, Dark Tranquillity, In Flames, Children of Bodom, Dimmu Borgir and others.


The band aims to study and bring out obscure and still not explored aspects of the human behaviour, through states of deep distress and madness. Here is the recall to the Mayan civilization, which contains some mysterious and ambiguous aspects, hence the name.


The music is a fusion of influences of genres that come together to form a matrix with mostly melodic death issues, sometimes touching depressive black metal subjects. The proposed impact sound immediately identifies the guys of the band, which blend with synergy to create granitic and melodic sounds.


The six musicians bring to the group emotions, stories and experiences drawn from their everyday lives making the most rugged peaks, the states and the most particular psychological aspects of human soul emerge.


Over the years Nacom have always been looking for a new sound in several ways, also cooperating with a freelance writer, Elvezio Sciallis, offering a multimedia product that saw the union of a self-produced demo and a horror story with good critical responses.

BANDAS | BANDS
NOTICIAS | NEWS