JOHN 3:16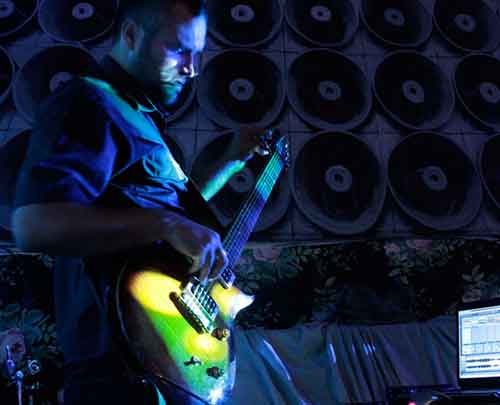 CONTACTO | CONTACT
País | Country: SUIZA | SWITZERLAND

Estatus | Status: ACTIVO
Fecha de registro | Register date: 2012-10-12

WWW myspace facebook twitter


DISCOGRAFÍA | DISCOGRAPHY
2007 - John 3:16 (White Label Music UK/Alrealon)
2008 - The Solemn Truth (Alrealon)
2011 - Sinner's Prayer (Sirona Records)
2011 - Sinners in the Hands of an Angry God (Alrealon)
2012 - The Pursuit of Salvation (Alrealon, split with FluiD)
2012 - Visions of The Hereafter - Visions of Heaven, Hell and Purgatory (Alrealon)

BIOGRAFÍA | BIOGRAPHY

BIOGRAPHY 2012

Alrealon Musique (France/Switzerland,USA)
http://www.alrealonmusique.com
http://www.alrealon.co.uk
Official store: http://alrealonmusique.bandcamp.com
Preview and free downloads: http://soundcloud.com/alrealon-music


JOHN 3:16 is the Drone/Industrial/Dark-Wave/Guitar-driven project of former Heat From a DeadStar (Ace of Hearts Records) founder Philippe Gerber. Since its beginning in 2007, JOHN 3:16 has had multiple releases of his unconventional music on various formats, all to critical acclaim.

Described as a unique syncretism embracing psychedelic, no-wave, industrial, ambient, shoegaze and pop genres, JOHN 3:16 creates truly original cinematic/ambient atmospheres.

BANDAS | BANDS
PROMO ON-LINE
Mark Harris & John 3:16 - Victory Over The Sun (2016)
01. Victory Over The Sun
02. Dead Stars
03. The Angry Moon
04. Requiem for The Lost
05. Vortex
Más discos de JOHN 3:16
More albums of JOHN 3:16
NOTICIAS | NEWS