AD ASTRA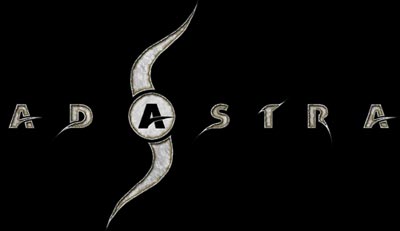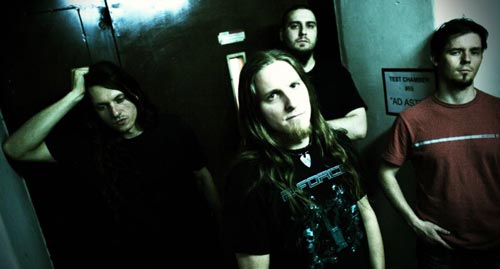 LINE-UP
Csaba Erdélly (Bass)
Peter Erdélyi (Vocal/Guitar)
Mark Spala (Guitar)
Marton Kliment (Drums)
DISCOGRAFÍA | DISCOGRAPHY
2012 - Open Wide
2008 - Crust of Ego (English Lyrics)
2005 - EP (Hungarian lyrics)
BIOGRAFÍA | BIOGRAPHY

BIOGRAPHY 2012


Ad Astra plays complex melodic modern metal with lots of rhythm and dynamic changes, catchy melodies and loads of heaviness, that is sometimes referred to as progressive power/thrash metal. Our main influences are Nevermore, Opeth, Death/Control Denied, Pain Of Salvation, Megadeth, Meshuggah, Psychotic Waltz, Faith No More but basically we listen to everything from classic rock to death metal, and lots of other stuff outside the genre of rock, too.

The band was formed around the turn of 1999 and 2000 in Budapest, Hungary, and it took 4 years until the line-up could solidify.


2004
We started playing live actively and we played in several underground clubs in Budapest and a few other towns inside the country.


2005
We recorded a 5-song EP with Hungarian lyrics. This material was released earlier this year in authorial edition.


2006
We recorded a few songs in English to promote our music outside the borders of Hungary and hopefully to find a label. This promo is called "No Contact".


2007
We recorded our first album titled 'Crust of Ego', which contains all our previous songs in English, some newly written stuff and a U2 cover.


2008
This album was released in February by Nail/Hammer Records, a Hungary's major rock/metal label, and it was distributed throughout the whole country. We kept on playing live and besides regular club gigs, we participated in some major festivals, including one with Brainstorm, Sabaton and Pagan's Mind in Budapest, and another one called Rockmaraton in Romania, where we played with bands like Moonsorrow.


2009
The year started with line-up changes, new guitarist arrived, the vocalist left, and after no success in finding a proper replacement, the guitarist Peter took on the position of main vocalist, and the band started writing songs with this four-member line-up for the second album.


2010
We spent the year with playing live, we also appeared at the first Hungarian Metalfest Open Air (sharing the stage with Nevermore, Death Angel, Lamb of god etc.), and we recorded a cover song for Peter Gabriel's 'Sledgehammer'.


2011
Along with doing gigs and having a small tour in Romania with fellow bands such as Dreyelands, Angertea or Stonedirt, we initiated the recording sessions of our second album "Open Wide", which was finished by the end of the year.


2012
In April 'Open Wide' was released online, in self financed production, and we shot a new video for the song "Into Sour". The band is currently scheduling gigs for the rest of the year in order to promote our new album.


BANDAS | BANDS
VIDEO
PROMO ON-LINE
NOTICIAS | NEWS