KABUL GOLF CLUB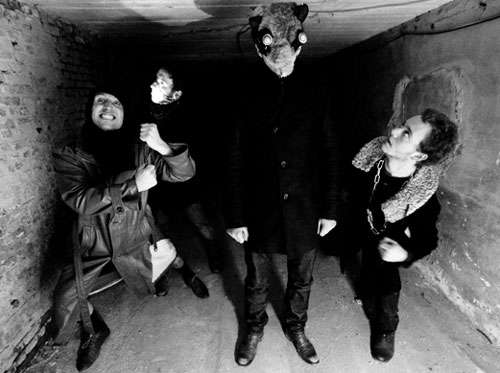 CONTACTO | CONTACT
País | Country: BÉLGICA | BELGIUM

Estatus | Status: ACTIVO
Fecha de registro | Register date: 2012-07-15

kabulgolfclub@gmail.com WWW


LINE-UP
FLorent Pevée
Joey Sweeck
Maarten Beckers
Jan Beckers

DISCOGRAFÍA | DISCOGRAPHY
Le Bal Du Rat Mort (2012 / EP)


BIOGRAFÍA | BIOGRAPHY

Bookings :
Benelux :
franky@stage-mania.com
+32 474 90 63 64
http://www.stagemania.com



BIOGRAPHY 2012


The Belgian Kabul Golf Club serves since june 2010 uncompromising, unruly, death defying noiserock. The band already shared stages with known acts such as The Rott Childs, Kapitan Korsakov and Radical Slave. In 2011, the band got to play the Rock Herk festival (surrounded by well known bands such as Swans, Blood Red Shoes, A Place To Bury Strangers and And So I Watch You From Afar).


Kabul Golf Club published their debut-EP 'Le Bal Du Rat Mort' in February 2012. Produced by Micha Volders (El Guapo Stuntteam, Vermin Twins), the band delivers five breathtaking math- and noisesongs. Volders already produced bands like Fence, The Rott Childs, The Sore Losers and Little Trouble Kids.


Kabul Golf Club is a foursome with a history. The members played in bands such as The Powerkrauts, Enemy of the Sun and the nineties cult phenomena Kindred. Since January 2012, leadsinger and guitarist of Kabul Golf Club, FLorent Pevée plays the bassguitar in The Rott Childs. Other members of Kabul Golf Club are Joey Sweeck (bass), Maarten Beckers (drum) and Jan Beckers (guitar).

BANDAS | BANDS
VIDEO
PROMO ON-LINE
NOTICIAS | NEWS