IDENSITY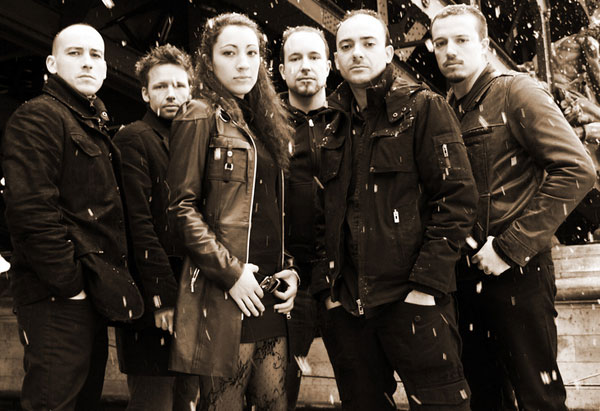 CONTACTO | CONTACT
País | Country: FRANCIA | FRANCE

Estatus | Status: ACTIVO
Fecha de registro | Register date: 2012-04-30

WWW youtube facebook


LINE-UP
Christophe Ferreira Da Silva (Vocals)
Alain Arcidiacono (Solo Guitar, Backing Vocals)
Antoine Leboisselier (Rhythm Guitar)
Jean Philippe Ouamer (Drums, Keyboards)
Jonathan Bartolo (Bass, Backing Vocals)
Mayline Gautié (Violin)
DISCOGRAFÍA | DISCOGRAPHY
2011 - Serenity (Auto-produced)
BIOGRAFÍA | BIOGRAPHY

Contact:

http://www.idensity-metal.com

idensity.management@gmail.com





BIOGRAPHY 2012



Idensity was born in 2008 with Alain Arcidiacono and JP Ouamer. The two musicians, who have the same influences, decide to create their own death melodic universe, inspired by Opeth, Devin Townsend and many other bands like Nevermore or Katatonia.



The adventure comes to reality several months later with the coming of Jonathan Bartolo and the ex Cridames singer: Christophe Ferreira. Inspiration is there, simbiosis gradually takes over and compositions start like a rocket. They will be enriched with the rhythmic guitarist Antoine Leboisselier, who joins the band in June 2010.



Idensity is now ready to share its music to the Parisian public and to make the most of the stage feelings. The metal band plays at La Scène Bastille, le Star-Café, le Klub, l'Espace b … but also at festivals such as Triel Open Air. The five musicians share the stage with bands like Decapitaded, Fractal Gates, Zuul Fx, Bukowski, Soul Betrayed, Dreadful Silence, and many others…



The female violin player Mayline Gautié joins Idensity in November 2010. This stringed instrument turns out to be a way to add new horizons to Idensity's landscapes by creating new sonorities, what is a permanent preoccupation for the band.



The result: dark and heat melodic lines such as serene and romantic figures are pictured on a strong and tortured base, sustained by the alternation of clear and death vocal parts. By this way Idensity hopes to offer at each listening time a wide range of atmospheres and emotions.

BANDAS | BANDS
VIDEO
PROMO ON-LINE
NOTICIAS | NEWS