SMOKEY FINGERS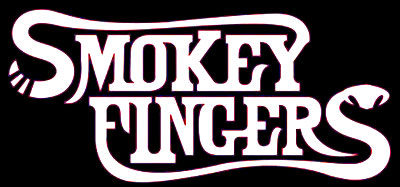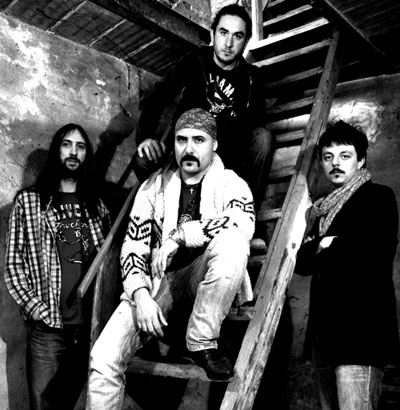 CONTACTO | CONTACT
País | Country: ITALIA | ITALY

Estatus | Status: ACTIVO
Fecha de registro | Register date: 2011-12-14
Última actualización | Last update: =2015-06-30
myspace facebook


LINE-UP
GIANLUCA "LUKE" PATERNITI (LEAD VOCALS)
DIEGO "BLEF" DRAGONI (GUITARS)
FABRIZIO COSTA (BASS)
DANIELE VACCHINI (DRUMS)
BIOGRAFÍA | BIOGRAPHY

GENRE: Southern Rock
LABEL: Tanzan Music / Fastball
PUBLISHING: Tanzan Music


BIOGRAPHY 2011


Smokey Fingers is a Southern Rock combo formed in Lodi (Italy) in 2008.


The first songs of the band were composed during various jam sessions back in 2006 by Danielle Vacchini (drum) and Diego "Blef" Dragoni (guitar).


Seeking for musicians for a new line-up, Daniele and Diego finally found their perfect fellows for a Southern Rock band in Gianluca "Luke" Paterniti and Fabrizio Costa who also happened to be two old friends. Diego and Gianluca already played together in Double Trouble, a Lynyrd Skynyrd Tribute band, whereas Diego played with Fabrizio in Dixie Line and other bands ever since 1999.


Once the members of the band were chosen, they eagerly started composing new music together, developing and improving with lyrics and new melodies the songs dated back to 2006. The evergrowing harmony amongst the members took its shape into a distinctive and identifyng sound while the compositional cooperation between Diego and Gianluca (authors of most of the songs) grew stronger and stronger.


The band's first release was a self-produced EP ("Smokey Fingers" - 2009).


After several gigs across Italy, Smokey Fingers started recording their first full lenght album, with the working title "Columbus Way" (Tanzan Music). The new release date is scheduled for September 2011.

BANDAS | BANDS
VIDEO
PROMO ON-LINE
NOTICIAS | NEWS