A DOOM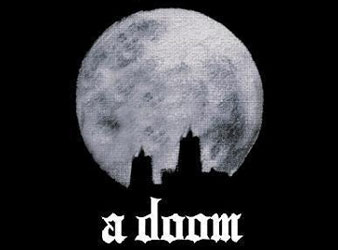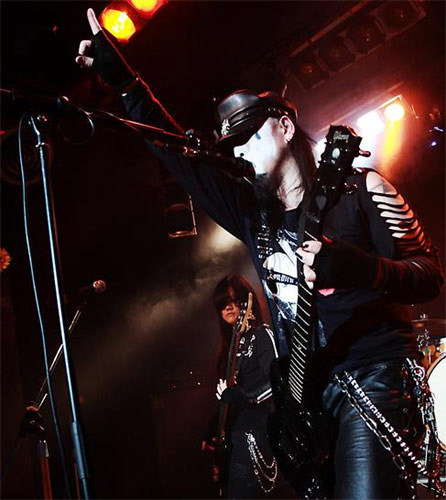 LINE-UP
Pain ( Vox, Guitars, Keyboards & additional Bass)
DISCOGRAFÍA | DISCOGRAPHY
2007 - a doom
BIOGRAFÍA | BIOGRAPHY

BIOGRAPHY 2011


On the 6th hour .... of the 6th day .... of the 6th moon ......

From the DARK side of the moon... from the very depths of the abyss... from the most shadowed part of your mind....... Arises "a doom"... meaning DARKNESS in Korean ......

The band that celebrates DARKNESS, the very DARKNESS that is inside you and that surrounds us, with the GOTHIC sonics of our era.

The brainchild of the sinister minded Musician PAIN (Vox, Guitars, Keyboards), "a doom" started its bold quest in search of the ultimate DARKNESS... The blood, sweat, and tears were poured into years of work in the very first self titled album and it got great reviews from fans of DARKNESS worldwide ......

After almost 2 years of performing around the club scenes of Hongdae, Pain decided that it was best to part ways with the members of the 1st lineup ... Since then he played with an industrial project called KOM-POUND, and played several shows as a solo artist ... But as of now, he is back in total DARKNESS for making the 2nd album of "a doom" ... which will only get DARKER ......

Be prepared : for "a doom" is coming once again ... And remember , "a doom" means "DARKNESS" in Korean......

May the DARKNESS be with you ......


Purchase links
http://www.cdbaby.com/cd/adoom
http://itunes.apple.com/us/album/a-doom/id292906539




Note: The band's official logo is written in lowercase (See the moon/castle logo). There are artists reasons for it says the band's leader Pain.
BANDAS | BANDS
VIDEO
PROMO ON-LINE
NOTICIAS | NEWS