BEYOND CURE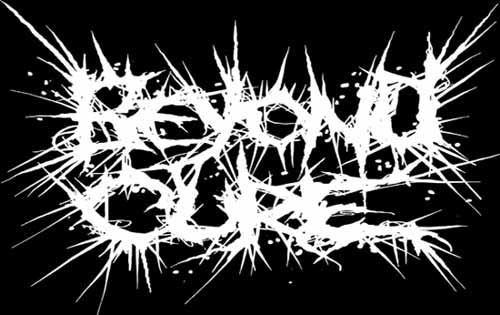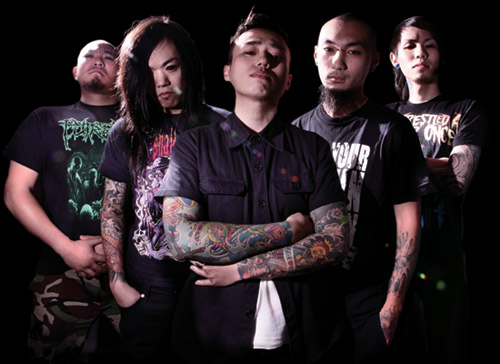 LINE-UP
Dob (Vocals)
Johnny (Guitar)
Mick (Guitar)
Larry (Bass)
Owen (Drums)

DISCOGRAFÍA | DISCOGRAPHY
2008 - Chronically Fester (EP)
2010 - Your Head Smells Good (Mayan Records)
BIOGRAFÍA | BIOGRAPHY

Contact / Manager
Hwua
mangoflower777@gmail.com
+886-930-200-758


BIOGRAPHY 2011


A Deathcore Band that's being recognized by metal leading bands in Taiwan.

Twisted, brutal, melancolie, evil, hardcore.

Multiple requests and highly anticipated of the leading deathcore band in Taiwan arrives!

Accociated with touring events in Korea and China, great fan based and a must-show band in all the major festivals.

THE WALL MUSIC says: The Brutality will make you piss your pants if tasted during midnight

MusicIn Magazine says: Makes you "Warms up at home, suffocates at shows", the must-listen-to album of the year 2010

Taipei Metal says: At the edge of the next big thing, if all goes well this band will definitley draw the international attention!
BANDAS | BANDS
VIDEO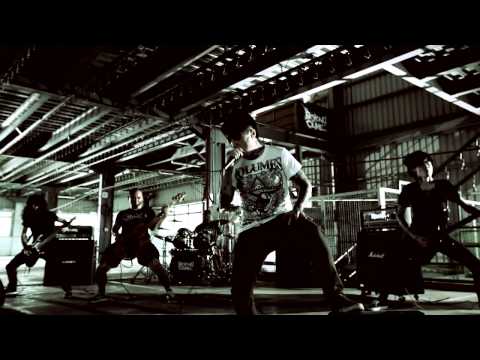 ---
Beyond Cure - Coexistence (Official Video 2011)
From the album Defiance
Más videos de BEYOND CURE
More videos of BEYOND CURE
NOTICIAS | NEWS