HYDRIA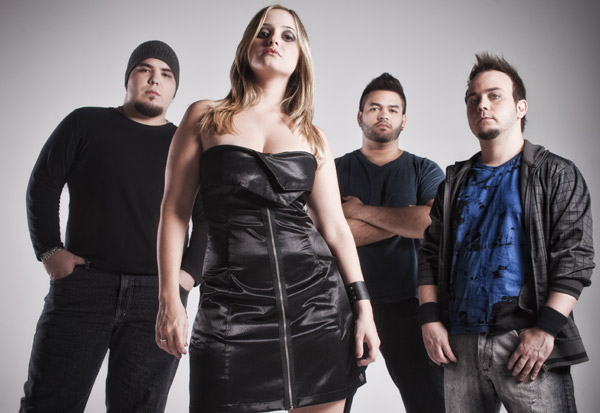 LINE-UP
Raquel Schüler – Vocals
Marcelo Oliveira – Guitars & Grunts
Márcio Klimberg – Keyboard
Turu Henrick – Bass Guitar
Fabiano Martins – Drums
DISCOGRAFÍA | DISCOGRAPHY
2011 - Acústico – The Acoustic Sessions
2011 - Poison Paradise (Japanese Edition)
2010 - Poison Paradise
2008 - Mirror Of Tears
BIOGRAFÍA | BIOGRAPHY

CONTACT
PRESS/WEBMASTER with Bruno Pigozzi
E-mail: bruno@hydria.com.br

BOOKING with Paulo Sondermann
Phone.: +55 021 2113-3133
E-mail: paulo@hydria.com.br

ENGLISH SPEAKING PRESS with Selena Marie Norris
E-mail: selenamarie@hydria.com.br
CONTACT THE BAND
E-mail: hydria@hydria.com.br


WHERE TO BUY
HYDRIA-SHOP – http://www.hydria.com.br/
CDBABY – http://www.cdbaby.com
AMAZON – http://www.amazon.com
ITUNES STORE – http://phobos.apple.com/WebObjects/MZStore.woa/wa/storeFront



BIOGRAPHY 2011

Brazilian Symphonic Metal band, Hydria is known for mixing a variety of inspirations to create the dynamic sound they live to share with the world. In the four short years Hydria has been together, they have released two albums - "Mirror of Tears" and most recently "Poison Paradise". Hydria also released numerous free downloads for fans, and has been invited to open for three of the most respected musicians in their genre - Within Temptation, Tarja Turunen in 2008, and Revamp, the new band of Floor Jansen (former lead singer of After Forever) in late June 2011. Hydria is currently preparing to release a special edition of "Poison Paradise" through "Spinning Records" in Japan. They are also releasing a special album, available only through digital download entitled "Acústico - The Acoustic Sessions" which will raise funds for the International Red Cross to help aid with the crisis in Japan, or any other location that is in need. Hydria is currently preparing for their Poison Paradise Tour in Brazil.


Hydria is comprised of Marcelo Oliveira heading up guitars/grunts, Turu Henrick on bass, Márcio Klimberg on the keys, and Fabiano Martins on drums, with enchanting lead vocals by the beautiful Raquel Schüler, who also on rare occasions plays the acoustic guitar.


Formed by Marcelo Oliveira in 2007, the band began their careers by almost immediately hitting the studios to record their first album. They were quickly WWW.HYDRIA.COM.BR – PRESS RELEASE – 2011 catapulted into the spotlight when they were invited to open for Within Temptation and later again for symphonic metal icon, Tarja Turunen in Brazil. It has been a long road for the band since 2007. Among many line-up changes early on, Hydria persevered towards their goal of making music. Hydria's self-produced, self-funded debut album, "Mirror of Tears", released in 2008 amidst the time most bands are still learning to play well with each other. Mirror of Tears was created while the band was in its inception and was highly influenced by their musical peers. Sounds reminiscent to those of Within Temptation, Nightwish, and Epica are most noticeable in these earlier works.



Hydria released their second album "Poison Paradise" in November 2010. Poison Paradise, however, shows a departure from their iconic influences and rather seems to showcase the band as a whole new force to be reckoned with. In the two years that passed since Mirror of Tears was released, Hydria took the time to grow as musicians, and in turn Poison Paradise was most influenced not by their musical colleagues, but instead by their own lives. The force of this change is most evident when listening to the album- they seem to be an entirely different band altogether. One cause of this change could be from a unique opportunity many other bands have not had, even those in successful recording contracts. In 2009 Hydria was chosen to create the soundtrack for a Brazilian webseries entitled "2012 Onda Zero" (translation: 2012 – Timewave Zero). While the band was in charge of creating all the music and sound effects, they also managed to slip two of these songs onto their forthcoming album, Poison Paradise.


Poison Paradise mixes the melodic vocals of Schüler with occasional, yet highly skilled grunts by Oliveira. Poison Paradise takes the listener on a journey of highs and lows, varying speeds and emotions, ranging from symphonic operatic vocals and heavy guitar riffs, to sweeter, mellow rock influenced sounds. While the topics covered can be quite dark, make no mistake in thinking Hydria is gothic or simply rock. The band firmly claims their metal roots and Poison Paradise can be described in one word: intense. Fans of their first album will be immensely happy with Poison Paradise. In 2011 Hydria signed a licensing deal with Japanese record label, "SPINNING". "Poison Paradise" is being re-released in Japan in Spring 2011 with exclusive cover art and two previously unreleased bonus tracks, "Chasing Dreams" and "Face It All". In the midst of re-releasing Poison Paradise, Hydria was also working on an album, "Acústico - The Acoustic Sessions" featuring 11 re-arranged and re-recorded versions of songs from Mirror of Tears and Poison Paradise. This album shows the mellow, WWW.HYDRIA.COM.BR – PRESS RELEASE – 2011 emotive side of Hydria with slower versions of high-speed songs like "Finally", "The Nymph", and "The Place Where We Belong". It showcases a softer side of Hydria while still displaying the talent and dedication fans can recognize in their first two albums. "Acustico: The Acoustic Sessions" will initially be for sale for several months as a digital download to help the victims of Japan. All of the proceeds made from the purchased albums until August 31st will be donated directly to the International Red Cross to help aid with the crisis in Japan, or any other location that is in need. Hydria has also recently been invited to perform as the opening act for Revamp, the new band of well-respected Floor Jansen, former lead singer of After Forever. The show will take place at Circo Voador, Rio de Janeiro in late June 2011.


As a gift to fans, Hydria is continuously updating their list of un-official free digitally download-able cover songs dedicated to fans and musicians they admire. They have dubbed these songs as "The Versions" and can be downloaded at LastFM, or listened to on the band's official YouTube channel. The concept of giving away free music is not new to Hydria. In an effort to share their music with the world and garner muchdeserved respect, they initially released their album, "Poison Paradise" for a limited time free-of-charge (pay if you like it). This dedication to fans is unprecedented among many bands of their stature, but they did it in hopes that it would lead them to be able to share their love and passion with the world. Regardless of their officially label-less standings, new listeners will find the maturity and fullness of sound to be equal if not greater than what is expected of a band assigned to a major label. Hydria is sure to set a new standard for their own creative abilities and garner even more attention than they have over the past years.
BANDAS | BANDS
VIDEO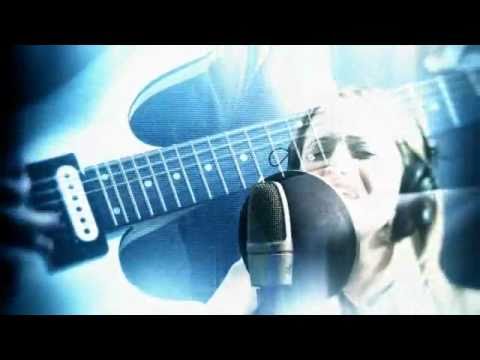 ---
HYDRIA - In The Edge Of Sanity
Making of the studio recordings for the song "In The Edge of Sanity", theme of the brazilian sci-fi webserie "2012 Onda Zero" (2012 - Timewave Zero).
Más videos de HYDRIA
More videos of HYDRIA
NOTICIAS | NEWS