SUBTERRANEAN DISPOSITION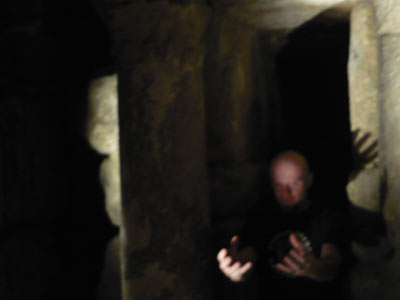 DISCOGRAFÍA | DISCOGRAPHY
The most subtle of storms
BIOGRAFÍA | BIOGRAPHY

BIOGRAPHY 2011


Subterranean Disposition is a one man Melodic doom/death metal/ ambient recording project hailing from Melbourne, Australia.


It's progenitor, Terry Vainoras, is a musician's musician of the Australian metal scene, with a decade and a half long career of recording and performing with many groups, in almost as many different sub-genres of metal.


From the grindcore of Damaged, to the Swedish melodic death stylings of Earth and on through the metallic hardcore of Order of Chaos, the black metal of Hellspawn and also the doom styles of Cryptal Darkness, The Eternal and Insomnius dei, Terry has covered much musical ground and Subterranean Disposition is the melting pot of creativity where the former and recent influences can meet and interplay.


Originally inspired by and conceived as a follow up to the music Mark Kelson had written for his and Terry's Collaboration on the Insomnius Dei album "Illusions of Silence', the forthcoming self titled Subterranean Disposition album explores further the use of dissonance and ambience, lending more dynamics to the long passages of darkness and light, crafted from the influence of early 90's doom metal with forward thinking embellishments in song writing , in comparison to the likes of Cult of Luna and Bohren und der club of Gore… as evidenced in the first released track "The Most subtle of storms'.

With six compositions with the average time of around ten minutes each, "Subterranean Disposition' will see a release in 2011.
BANDAS | BANDS
NOTICIAS | NEWS