OBSCURA AMENTIA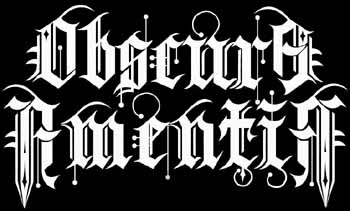 LINE-UP
Hel (female screamer)
Black Charm (guitar, keyboards, bass)
DISCOGRAFÍA | DISCOGRAPHY
2010 The Darkest Dream (full-lenght)
BIOGRAFÍA | BIOGRAPHY

Obscura Amentia that is "dark madness" born after a reflection: everyone on earth have a dark seed inside, an instinct that is called by various names, Sigmund Freud called it Thanatos, this is the drive to destroy and kill, the foundation of what many call madness, but in reality is not that one of the basic human instincts. Obscura Amentia is this seed.


The band was formed with the meeting between Hel a female screamer that loves the extreme black metal in every his form and black charm a multi-instrumentalist that play guitar, keyboards and bass.


The intent is to create a raw, venomous and claustrophobic sound,a malevolent atmosphere that enters in the mind of listener until the moment he will be a slave to it. In a february 2010 the band starts to create the 1st song auto-produced "Eurosia" and in July 2010 the album "The Darkest Dream" is complete and it is gone sold out in few months.


Currently we're working to second album and we're looking for a label.
BANDAS | BANDS
NOTICIAS | NEWS