UMBRA SUMMI NOBIS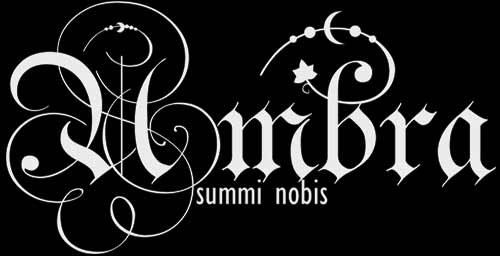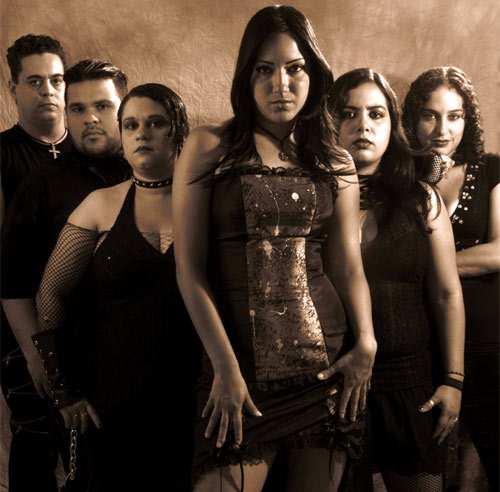 LINE-UP
Alexandra Zambrano: Voz principal
Yareli Trujillo: Segunda voz. Compositora. Arreglos corales
Alejandro Gil: Bajo. Grunts. Coros
Endrina Guilpen (End): Compositora. Guitarra. Secuencias.
Braidys Roa: Guitarra. Secuencias
Freddy Fonseca: Batería
DISCOGRAFÍA | DISCOGRAPHY
2010 Las Primeras Leyendas EP
BIOGRAFÍA | BIOGRAPHY

Umbra Summi Nobis es un grupo de Metal Alternativo, formado en 2008 en Caracas, que mezcla dos voces femeninas: una lírica y otra con influencias del heavy metal. La temática de sus composiciones se centra en leyendas universales, vivencias y en el tema ecológico. Su EP «Las primeras leyendas» ya se encuentra disponible para la venta.

Actualmente preparan la producción de un videoclip.

Participaron en el concurso «Free! Music! Contest 2010», organizado por Musikpiraten, resultando ganadores. Su tema «Nebulosa» fue incluido en el CD Compilatorio «Sampler 2010», junto a 30 artistas más de todo el mundo.

Actualmente participan en «The Battle of The Bands 2010» organizada por la revista Alemana «Sonic Seducer», luego de ser escogido su tema «The enchanted» entre los mejores 30 temas concursantes.

Están postulados para participar en el festival esloveno «Metalcamp» y además fueron seleccionados como banda del mes (Enero 2011) por Musikpirat (Alemania).

Se han presentado en: Auditorio de la Facultad de Humanidades UCV (2008); Terraza Allegro CSI (2009); Hard Rock Cafe Margarita (2009); Sake Bar (2009); Hard Rock Cafe Caracas, con el Tributo a las Divas del Metal (2009); Anfiteatro Centro Cultural Chacao (2010); Moulin Rouge (2010); Fundación Vicente Emilio Sojo (2010), con su 1ra. Sesión Acústica; La Vigilia de los Muertos: 3er Aniversario de Caracas Gótica (2010);. Metal & Ladies (2010); 9no. Festival Antitaurino, Táriba, Edo. Táchira (2011).
BANDAS | BANDS
PROMO ON-LINE
Las Primeras Leyendas
01. Obertura
02. Mujer de las Hadas
03. Nebulosa
04. The Enchanted
05. Nebulosa (english)
Más discos de UMBRA SUMMI NOBIS
More albums of UMBRA SUMMI NOBIS
NOTICIAS | NEWS