TALANAS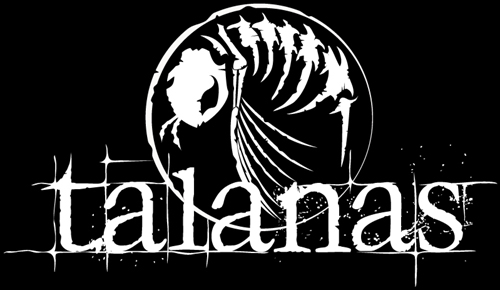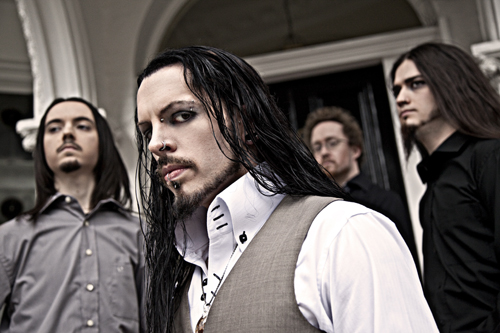 CONTACTO | CONTACT
País | Country: REINO UNIDO | UNITED KINGDOM

Estatus | Status: ACTIVO
Fecha de registro | Register date: 2011-04-02

WWW myspace


DISCOGRAFÍA | DISCOGRAPHY
2011 THE WASPKEEPER
BIOGRAFÍA | BIOGRAPHY

After over 3 years of existence as signed artists, in September 2008 UK industrial metal act interlock officially disbanded following their final appearance at Offset Festival. Having released 2 albums and an EP with international distribution, having aired songs on MTV, MCM TV and BBC Radio 1 alongside touring the United States, the United Kingdom and Europe extensively, interlock's demise left a significant basis of expectant fans eager to hear the follow-up to the album 'crisis//reinvention' (released through Anticulture Records). interlock's vocalist *Hal Sinden+ & drummer *Joe Butterworth+ decided to maintain the momentum and formed talanas, pursuing musical styles more personal to them.

Both founding members of talanas come from performance-based backgrounds, Hal Sinden trained at the Webber Douglas Academy of Dramatic Art (as also attended by his grandfather, veteran actor Sir Donald Sinden CBE), appearing as an actor in several films & theatrical performances and as a model in a number of television adverts & printed publications. Aside from his work in interlock, he has performed in and made guest appearances for acts such as Leech Woman, Dam, Worms of Sabnock & Meads of Asphodel and is presently a guitar student of Akercocke's Jason Mendonça.

Studying under the likes of Gregg Bissonette (Joe Satriani, Dave Lee Roth etc.) Keith Leblanc & Mike Sturgis, talanas drummer Joe Butterworth was educated at the ACM (Academy of Contemporary Music) in Guildford & the Freddie Gee Drum Academy and eventually receiving qualification through Guildhall School of Music and Drama, Eastleigh College and from the ACM itself, he currently teaches drums at the Winnall Rock School in Winchester. Endorsed by companies such as Paiste Cymbals & Axis Percussion, Butterworth holds the status of having the single largest custom drumkit that Mapex UK have constructed for any of their endorsed artists.

The band also features Mark 'Duff' Duffy on bass and Ewan Parry on guitar; a qualified sound designer who is personally responsible for the YouTube video sensation 'Death Metal Rooster', featuring music he'd penned for 'the waspkeeper', which has received over 5.4 million views and appeared on numerous talk shows, blogs & radio programs.

As 'children of the eighties', the four band members have inevitably drawn from the more compelling musical elements of that decade such as the work of David Sylvian, Tears for Fears & Fields of the Nephilim, to provide an understanding of song structure and a rich melodic basis through which to channel the brutality of extreme metal, as influenced by renowned acts including Neurosis, Decapitated & Morbid Angel.

Gravitating towards more classical literary inspiration and presenting lyrical themes centring around sadism, betrayal & insanity combined with their own characteristic take on extreme metal, talanas are poised to stand amongst other distinctly British musical exports such as My Dying Bride, Porcupine Tree & Akercocke.

To date, the reaction to the band's output has been considerable, with the mainstream rock & metal press providing encouraging critiques to the debut 'reason & abstract' EP (released August 2010) and their readership confirming this with voting talanas into varied positions at the end of year polls.

Similarly, online zines, blogs & radio stations have taken to talanas with a warm reception, with the group appearing in several 'top' lists, playlists, podcasts and digital compilations (in particular the Combat Nasal Volume 1 release which has now been distributed worldwide).

Perhaps most significantly (spanning as far as Brazil, Norway & Australia) the fans of talanas are vocal and enthusiastic, establishing a firm demand for live shows and new material. Online discussion about the band is fervent and continuous, in some cases with talanas being compared with the likes of Ihsahn, Opeth and even heralded as "the new Akercocke" (YouTube).

Having quickly earned the support of many of their influences & peers (including producer Russ Russell, members of My Dying Bride & Akercocke etc.), the London four-piece are now set to answer this attention with a series of live bookings in 2011, with discussions already in place for a UK tour in late Autumn.
BANDAS | BANDS
VIDEO
PROMO ON-LINE
NOTICIAS | NEWS