AKRONIA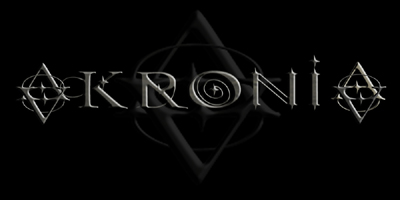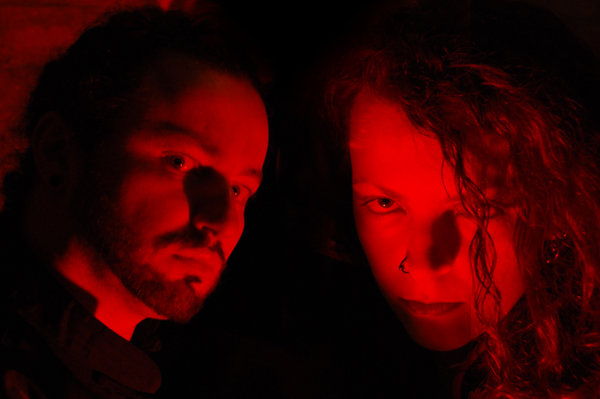 CONTACTO | CONTACT
País | Country: FRANCIA | FRANCE

Estatus | Status: ACTIVO
Fecha de registro | Register date: 2010-08-26

WWW myspace


LINE-UP
ARTEMISIA – VOCALS / INVOCATIONS
LUTERE – NOISE GENERATORS, MACHINES AND WIND INSTRUMENTS.
DISCOGRAFÍA | DISCOGRAPHY
2010 – MACBETH OBSESSION
2009 - SEX MAGICK (VV.AA.)
2009 - OMNIS OBSCURITAS
2008 – TETRIORI
2008 - MOON PATROL (VV.AA.)
2007 - EROTIC MORGUE (VV.AA)

BIOGRAFÍA | BIOGRAPHY

BIOGRAPHY 2010


AKRONIA IS AN AMBIENT-NOISE BAND PERFORMING A SPECIAL FUSION OF MAGIC, ALCHEMY AND EROTICISM.

SINCE 2007, AFTER THE PARISIAN ENCOUNTER OF LU.TE.RE, POLI-INSTRUMENTALIST AND COMPOSER, WITH THE PERFORMER ARTEMISIA, AKRONIA CONVERTS NATURAL SOUNDS, DIVERTS PERCUSSIONS AND WIND INSTRUMENT AND CREATES PURELY SYNTHETIC NOISES, MIXING THEM WITH FASCINATING INTERPRETATIONS OF ANCIENT MAGICAL TEXTS AND POETICAL ISSUES: GEORGE BATAILLE, ANAIIS NIN, ALEISTER CROWLEY, AS WELL AS SHAKESPEARE OR EARLY INDO-EUROPEAN RITUALS.

FIRST SONGS APPEARED ON ALAMPO RECORDS, IN THEIR NOISE-EXPERIMENTAL COMPILATIONS EROTIC MORGUE AND MOON PATROL. Q23 – A GERMAN LABEL BASED IN BERLIN- ALSO PUT IN HIS SEX MAGICK COMPILATION AN ORIGINAL INTERPRETATION OF ANTONIN ARTAUD'S HELIOGABALE.

OMNIS OBSCURITAS IS AKRONIA'S FIRST EP, ISSUED ON THE ITALIAN DIY LABEL CYNICLAB IN A HADCRAFTED LIMITED EDTION OF ONLY 93 COPIES. THIS IS A DARK TRIP TRHOUGHT EXPERIMENTAL LANDSCAPES, DEVELOPPING 4 SONGS OF DEEP INTROSPECTIVE MUSICAL RESEARCH.

AFTER SOME ARTISTIC EXCHANGES AND MUSICAL COLLABORATIONS WITH THE ITALIAN UNDERGROUND BANDS MALACHIA [NOISE] AND NEUROPA [IDM], THE SIDE PROJECT AMBIENT/DRONE TETRIORI WAS BORN, AND THE DEBUT ALBUM AN ALCHEMIST EVENING WAS PRODUCED BY ALAMPO RECORDS.

IN 2010 AKRONIA DEVELOPS A FASCINATING CARACTERISATION OF SHAKESPEAR'S MACHBETH AND SOME EXPERIMENTALS VIDEOS ARE FILMED. THESE ARE THE FIRST STEPS OF MACBETH OBSESSION, AN ESOTERIC READING OF THE GREAT TRAGEDY WHERE ETHNICS INSTRUMENTS LIKE SHAKUHACHI, NAI AND SHINOBUE ARE MIXED AND DISTORTED WITH EXTREMELY LOW FREQUENCY OCILLATORS, THEREMIN, DRONE/NOISE GENERATORS AND THE ALCHEMICAL VOICE OF ARTEMISIA.

THE FIRST LP, A METICULOUS RESEARCH ABOUT DARK RITUALS OF ANCIENT CIVILISATIONS, IS ANNOUNCED FOR END 2010 ON CYNIC LAB.

BANDAS | BANDS
PROMO ON-LINE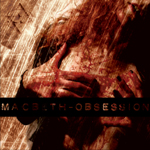 MACBETH OBSESSION
01. Stars Hide Your Fires
02. Come You Spirit
03. Hecate
04. Restless Ecstasy
Más discos de AKRONIA
More albums of AKRONIA
NOTICIAS | NEWS