EVADNE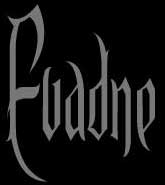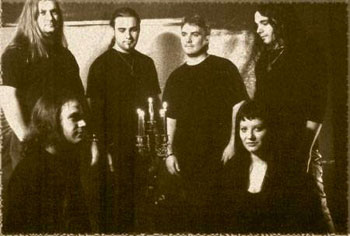 CONTACTO | CONTACT
País | Country: ESPAÑA | SPAIN

Estatus | Status: ACTIVO
Fecha de registro | Register date: 2005-08-03

evadnemail@yahoo.es WWW


LINE-UP
Alberto: vocals
Jessie: keyboard and vocals
Fernando: guitars
Josan: guitars
José: bass
Rafa: Drums
BIOGRAFÍA | BIOGRAPHY

BIOGRAPHY 2005

Hexenprozesse (first name of the band) was born in 2000. This name was changed by Evadne, which was an expression of sorrow, death and suicide how the end of this demigoddess of Greek mitology. This name expressed all we wanted in that moment)

Below this new name the band released their first demo (In The Bitterness Of Our Souls), which was produced by Evadne and recorded, mixed and mastered by Alfonso Almiñana. This demo was released in a limited edition of 1000 issues.

This demo has 3 songs plenty od darkness and sadness with a well defined between doom and gothic metal.

If you want to enjoy our dark and melancholy atmospheres, you are welcome to listen our cd.
BANDAS | BANDS
NOTICIAS | NEWS