LIFE'S DECAY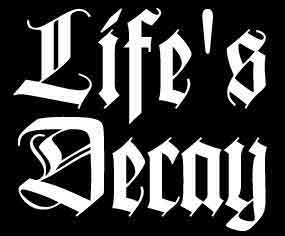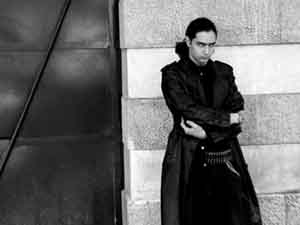 CONTACTO | CONTACT
País | Country: FRANCIA | FRANCE

Estatus | Status: ACTIVO
Fecha de registro | Register date: 2004-03-22

vkaret@hotmail.com WWW


LINE-UP
VIRIYAH KARET : guitars, bass, drums, vocals, real violin, keyboards and experimental sounds.
DISCOGRAFÍA | DISCOGRAPHY
HUMAN ART DECAY [first suicide] (mCD auto-production, 2003)
ART DECAY EXTREMISM (coming soon, 2004)
BIOGRAFÍA | BIOGRAPHY

BIOGRAPHY 2004

Life's Decay is a solo project of Art and Musik directed and created by Viriyah Karet. The project was born on February 2003 and is located in Paris. The author conducts the musical part (guitars, bass, drums, vocals, real violin, keyboards, experimental sounds) the artistic part (artwork, drawings, photographs) the visual and audio part (video, Web) and all the rest with the production and the political and philosophical ideas of the movement.

The musical part is defined by a "DarK ExperiMentaL". In fact Life's Decay is a strongly varied music hard to define with various underground influences. The music of Life' s Decay is inspired by black/death doom as well as by dark ambient/noise.

Life's Decay is more than a simple musical project which within hardly a year (date of writing of this biography) managed to create considerable things. The project is in constant evolution and, following its way is likely to become something very strong.