TRANSGRESSION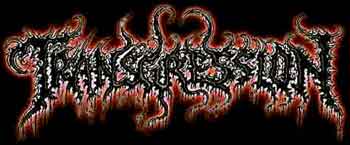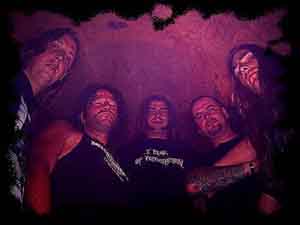 CONTACTO | CONTACT
País | Country: ALEMANIA | GERMANY

Estatus | Status: ACTIVO
Fecha de registro | Register date: 2003-09-20

info@transgression-metal.de WWW


LINE-UP
LARS ZIMMERMANN (VOX)
RENE HOLLWEG (GUITAR)
CARSTEN KOCH (GUITAR)
DAVID STEFFENS (BASS)
ARKADIUS NEUMANN (DRUMS)
DISCOGRAFÍA | DISCOGRAPHY
1999 MC FIRST DEMO(N)
2000 MCD redruM
2003 CD Guilty Rotten Flesh
2002 Live CD
BIOGRAFÍA | BIOGRAPHY

BIOGRAPHY 2003

In the beginning of 1997 Transgression was founded. It took a few time and a lot of drummers to get to an acceptable formation. That was Rene Hollweg (git), Dave Steffens (bas), Andreas Westphal (voc)- who all played in a band called Asmodina together- Carsten Koch (git) and Michael Pohl (dr). The band played a few concerts in the area around Cologne with bands like Crack Up, Solitary Confinement and so on. Through musical and personal differences Transgression had to split up with the vocalist Andreas. Short time after that the drummer took his sticks to go studying out of Germany. While searching for a new drummer, the band reminded the ex-Asmodina drummer Arkadius Neumann. At the beginning of 1999 the line-up was completed by Lars Zimmermann on the vocals.

With the new line-up the band reworked the existing material, which sounded like melodic Death/Trash. Today's musical style is in the vain of bands like Morbid Angel, Napalm Death, Cannibal Corpse and so on.

We don´t try to sound like one of this bands, but that´s where we would place our music if someone wants a definition. The whole songs got a special character which comes through the different influences of the band members

- In June 1999 we recorded a demo entitled "First Demo(n)" in our rehearsal room and got pretty nice critics for the material.
- In March 2000 we recorded a 4-track CD on a 8-track recording system in Gladbeck (Timeship Soundstudio)...visit our Homepage to read the critics...
- In March 2003 we recorded a 6-track CD at SAW Studio Wuppertal. At September we hope the CD is finally pressed...title of this record is "GUILTY ROTTEN FLESH" layout and MP3 can also visit on the Homepage.

The band had live gigs with bands like Vomit Remnants, Manstractor, Godless Truth, Krisiun, Vader, Pungent Stench and so on. We played in Gent (Belgium) and a lot of city's in Germany.
BANDAS | BANDS
NOTICIAS | NEWS