DEINONYCHUS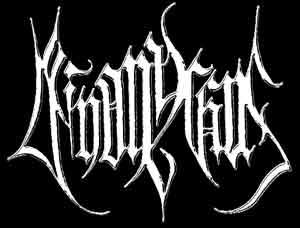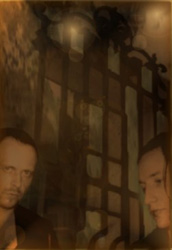 CONTACTO | CONTACT
País | Country: HOLANDA | THE NETHERLANDS

Estatus | Status: ACTIVO
Fecha de registro | Register date: 2003-03-30

WWW


BIOGRAFÍA | BIOGRAPHY

BIOGRAPHY 2002



DEINONYCHUS began operating as a one-man band in August 1992, shortly after
the multi-talented Marco Kehren (a.k.a. Odin) ended his association with
Black Metal outfit MALEFIC OATH. Following the underground success and
label interest generated by its first and only demo, DEINONYCHUS graciously
accepted the offer to sign a recording contract with Cacophonous Records,
via which a very raw Black/Doom orientated debut full-length, "The Silence
of December", emerged during May 1995. A year and three months later, those who remembered the mingling of coarse aggression and brooding desperation of the debut experienced great surprise upon hearing DEINONYCHUS' succeeding release "The Weeping of a Thousand Years": a concept album which evinced an unusual degree of sophistication as well as a pronounced development towards a stylised brand of morose Gothic / Doom, awash with symphonic arrangements, impassionate (but very extreme) vocals, and drowning melodies of mesmerising sadness. Unfortunately, however, this vast opus fell victim to its own personality as well as to an elusiveness of categorisation that was no longer in harmony with Cacophonous' obvious Black Metal emphasis; the album did not receive the level of promotion Marco thought it deserved, the relationship with the label deteriorated, disagreements festered, and the label terminated his contract.



"The Weeping of a Thousand Years" did, nevertheless, stand as testimony to the genuineness of DEINONYCHUS' raw emotion and perspicacious approach to musical expression; and it was on the strength of this testimony that independent English label Supernal Music procured this outfit's recording services.



Shortly after these developments, DEINONYCHUS was asked to make a world-wide live debut as the main attraction of Vampyria: the Dracula Centenary Celebrations, which was held at the famous Hippodrome, in London, in August 1997, and which included vampiric luminaries such as Veronica Carlson, Caroline Munro, Ingrid Pitt, and INKUBUS SUKKUBUS, amongst others.



DEINONYCHUS is a deeply introspective entity, and distinguishes itself in the vivid manner in which it is able to convey the psychological complexity of human emotion. This is to an extent thanks to Mr. Kehren's idiosyncratic vocal style, which uses an astute combination of performance and recording techniques in order to achieve a maximum level of dark expressionism. The songs offer sad, catatonic melodies, contrasting tempos, accoustic instants, virulent guitars, deep keyboard arrangements, and a sparse, moody lyrical approach.



DEINONYCHUS last release up until then had been a re-release of the demo on cd by Guttural Records. The third album, "Ark of Thought", was subsequently released via Supernal Music in the Autumn of 1997. A new album was scheduled to be recorded in July 1998, but depression, drug abuse, and rockstar attitudes prevented the recording from taking place. Following this, the relationship with the label deteriorated, disagreements festered, and the label terminated his contract.
BANDAS | BANDS
PROMO ON-LINE

Mournument
01.- Pluto's Ovoid Orbit
02.- Salus Deceived
03.- Odourless Alliance
04.- Tantalised In This Labyrinth
05.- The Crimson Tides - Ocean Of Soliloquy Pt.II
06.- Selek From Menes
07.- A Misleading Scenario
08.- The Obscure Process Of Metamorphous
09.- Arrival In Mesopotamia
10.- Ancient Dreams**
11.- Ascension - The 40th Day After Easter
**Candlemass cover
Más discos de DEINONYCHUS
More albums of DEINONYCHUS
NOTICIAS | NEWS