SCARRED MIND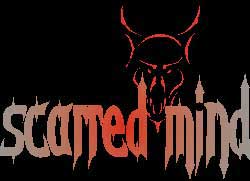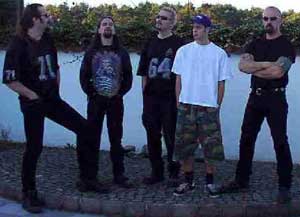 LINE-UP
JONHY EYCKMANS - VOCALS
CHRIS KAELEN - GUITAR
BENNY JANSSENS - GUITAR
BERT MANDERVELD - BASS
IBANEZ VANSCHOOREN - DRUMS
BIOGRAFÍA | BIOGRAPHY

BIOGRAPHY 2002



Scarred Mind existence starts in 1999 when to old friends decided to form a band with some other local guy's.
They played covers for about a year and a half until some players left the band.
At the end of 2000 they found some new guy's and decided to right their own songs.
Everything went so well that they decided to record a demo in the summer of 2001 " The reapers image",
Witch brings some raw thrash metal.
So since that time they performed on several clubs and festivals in Belgium.



In 2002 they participated with two songs on a compilation cd " Belgian metal revolution, crushing all borders" witch contains
other Belgian bands.



Now Scarred is promoting their music in other countries to let them know of their existence.
There are plans for going in the studio to record a full album in 2003.



On 26/10/02 SCARRED MIND won the judges price of the B.M.U. metalconcours and play the final on 23/11/02 and go for the price of 1000€ and to sign a label contract !!!

BANDAS | BANDS
NOTICIAS | NEWS