THRONAR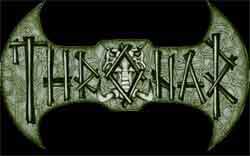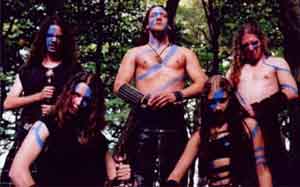 CONTACTO | CONTACT
País | Country: HOLANDA | THE NETHERLANDS

Estatus | Status: ACTIVO
Fecha de registro | Register date: 2002-10-25

thronar@thronar.com WWW


LINE-UP
Otto v. Beusekom
Reamon Bloem
Joost Westdijk
Nathalia Hoogkamer
Bouke Braun
BIOGRAFÍA | BIOGRAPHY

BIOGRAPHY 2002

Enter into a true legend...

Thronar plays battle metal: a mix of majestic, bombastic and melodic mid-
tempo black metal whit some heavy metal influence.



Otto and Reamon (both guitars and vocals) started a band named Cerberus back in 1998.
Their goal was to create a kind of music that takes you back into a world of dragons, dwarves, elves and other creatures; a world of fantasy.
In less than a year the whole band was formed and the preparations for the first demo began.



In 1999 Cerberus recorded their first demo-CD "A journey must begin"
The "journey" demo got good responses and the number of gigs grown fast
Their second demo "one mans fate" was released in 2001.
After the release things went upwards very fast, the demo sold very good and Cerberus performed in clubs al over Holland.
Because of their striking live performance (kilts and blue warpaint) and number of gigs, Cerberus fame grew.
In the Year after the release of "one mans fate" Cerberus noticed that they where often confused with other bands that carried the same name.
So at 1 September Cerberus chanced his name to Thronar.



Promo 2003

Thronar recorded 4 songs in one weekend as a preparation for their debut album.
The goal of this promo is to show the record companies what kind of music can be expected from Thronar's debut album and persuade them to help finance the debut of this great band from the lowlands.
Further more we want to surpass our selves in the number of gigs that we did last year.
That's why we created new songs and a new live show that we will perform under a new name Thronar!

BANDAS | BANDS
NOTICIAS | NEWS